Questions?
We are here to help! If you have any questions or need more information about renting our cottages, just fill out the form below. We will reply quickly.
TRANQUIL VACATION COTTAGES FOR RENT ON THE NORTHERN CALIFORNIA REDWOOD COAST
Idyllic hiking and biking trails, breathtaking mountains, redwoods, rivers, and wildlife MECCA. Panoramic ocean vistas and access to ten public beaches are near Golden Eagle Vacation Rentals. Our cottages border the beautiful Sue-meg State Park, located in beautiful Trinidad, a small fishing village on the Pacific Ocean. Nestled next to the pristine Pacific Ocean in Northern California, Golden Eagle Vacation Rentals is located at the epicenter of outdoor activities. There is a myriad of outdoor activities including boating, kayaking, beach combing, hiking, biking, wildlife galore, bird watching and whale watching. 
We have created an atmosphere of tranquility at Golden Eagle Vacation Rentals that brings inner peace to people.The beautiful redwood forests, as well as the cool, coastal breeze breathe new life into you resulting in a renewed vigor. Our mission is always to provide our clients with a clean, luxurious and tranquil experience. Relax at our luxurious, reasonably priced cottages located minutes from the giant Sequoia Redwoods. Let go of your worries,stress and anxiety as you experience the beauty of nature in our cozy, comfortable and luxurious cottages.
Come Discover the Northern California Redwood Coast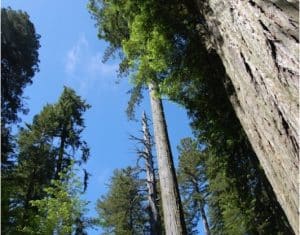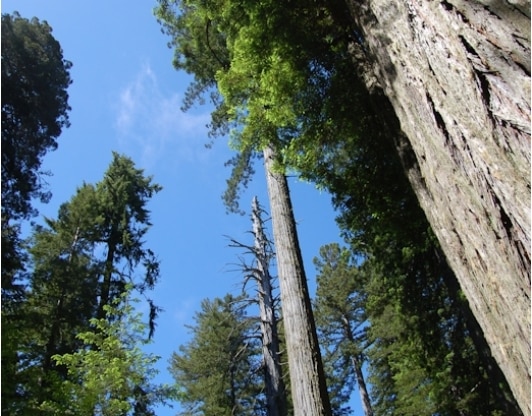 The coastal redwood is the tallest species on earth, commonly arriving at 200 to 240 feet in stature and regularly higher. Humboldt State Park secures the state's biggest stand of virgin coast redwoods. 
Redwood National Park
and
Prairie Creek State,
Park
are host to the tallest trees  in the world, just minutes from Golden Eagle Vacation Rentals.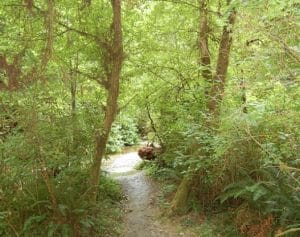 Sue-meg State Park borders Golden Vacation Eagle Rentals.  The entrance to the park is  only .08 miles from our cottages. This 640 acre rocky headland, populated with Spruce and open meadows juts into the Pacific Ocean.  Hike  along the two mile Rim Trail to access the tide pools at low tide.   Hike down to Agate Beach to collect agates or
observe whales at Big Lagoon State Park.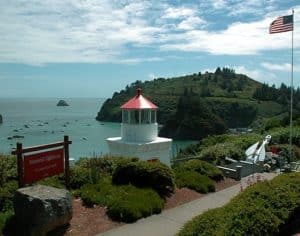 The historic Lighthouse has recently been relocated to Trinidad Bay, adding to the charm of this small fishing community on the Redwood Coast.  Fine dining,  shopping and 10 publicly accessible beaches are near Trinidad Bay.   Fresh caught seafood is available here!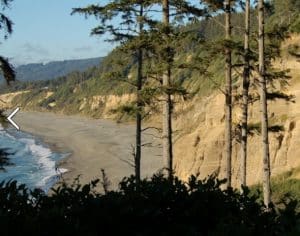 Visit Trinidad's secluded beaches, featuring serenity scenic vistas, marine wildlife,  birds and  natural  beauty.
Agate Beach
is a popular destination to collect agates at low tide.  Visit
Big Lagoon State Park
in the summer to observe  migrating  whales  close to the shoreline.  You can launch a sea kayak,  hike  to  College Cove (clothing optional ) dine on the waterfront,  or stroll down the pier at
Trinidad Bay
.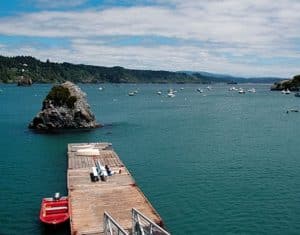 Hook into a giant King Salmon, Ling Cod or Halibut
off  the recently reconstructed
Trinidad Bay Harbor
pier.  Bait and tackle are available at the  pier.
Fresh seafood is prepared at the Seascape Restaurant, also located at the pier.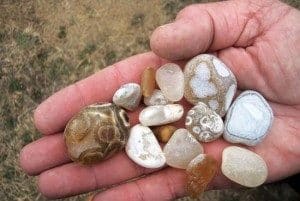 Agates,   cryptocrystalline silica  rocks, are exposed  and collected at low tide  on
Agate Beach
.  The broad sandy beach is accessible from the north end of
Patrick's Point State Park
.  The vista from the Agate Beach trail head captures
Big Lagoon  State Park
, one mile to the north,
Big Lagoon is also visible from the top of
Ceremonial Rock
.
Comments From Some of Our Guests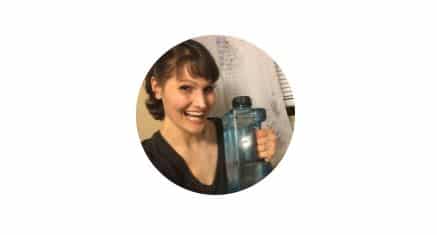 "Thank you!! We had such a perfect time at your beautiful property."
Faith A., New York, NY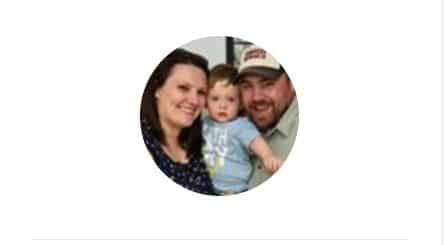 "Thanks so much! We will definitely be back if we're ever in the area!"
Crystal N., Woodridge, IL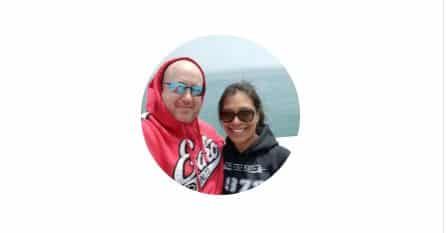 "My wife and I really enjoyed our stay, we will definitely be back."
Jonathon & Xochi Prock., Elk Grove, CA
What's New In Our North Coast Blog:
Cafe Mokka (707) 822-2228 495 J StArcata CA Why would you go to a coffee shop for a bad back? The serene zen like garden atmosphere at Golden Eagle Vacation Rentals is evident at Cafe Mokka, formally named the Finnish Hot Tubs. This little gem resembles a traditinal...
read more