About Us
It's all about you at Golden Eagle Vacation Rentals.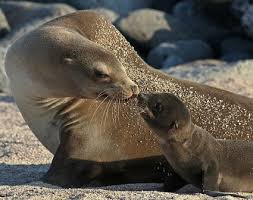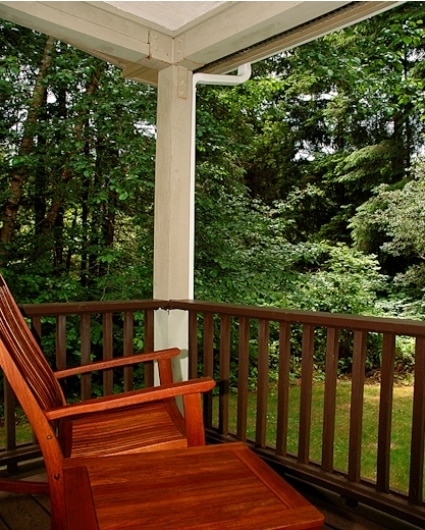 We Have 5 Units available.
All of our units are cozey, one-room cottages with wall-hung HD TVs, free WiFi and covered porches with rocking chairs to enjoy
the quiet setting and beautiful surroundings.
We are excited to share our cottages with you!
Our cottages were finished in early 2012 and designed around a beautiful Zen-like waterfall that travels down into a tranquil pond. Each cottage features a full kitchen with built-in microwave ovens, glass-top cooking with a self-cleaning oven, black, granite counter tops, and full-sized refrigerators (except for the ADA Unit which has an under-the counter refrigerator).
Other amenities include a built-in fireplace, all wood floors, premium queen-sized beds that come with a memory foam mattress. Also each cottage has a television and free wireless internet.
If you like sitting outside, each cottage comes with a covered porch from which you can enjoy the trees and wildlife which includes the not-so-wild deer that roam the area. Towards the evening, take a short walk through Patricks Point State Park to view a splendid sunset over the Pacific Ocean.
We are located on the beautiful California Redwood Coast near the Trinidad Harbor in the most scenic part of Humbolt County. Our address is:
3751 Patricks Point Dr, Trinidad, CA 95570 (view map)
Why we love the California Redwood Coast
So Much to Enjoy
From our outdoor activities to the great antiquing and eating opportunities located in town, there is plenty to do when you stay at our coastal resort. Immerse yourself in the local flavor as you browse handmade products at local stores, enjoy freshly caught seafood, and explore the rest of the indigenous culture. Our guests are always saying they love the time they spend at our  coastal resort and we are sure you will agree with them.
Panoramic ocean vistas and access to ten public beaches are near Golden Eagle Vacation Rentals. Our cottages border the beautiful Patrick's Point State Park, located in beautiful Trinidad, a small fishing village on the Pacific Ocean. Nestled next to the pristine Pacific Ocean in Northern California, Golden Eagle Vacation Rentals is located at the epicenter of outdoor activities.
There is a myriad of outdoor activities including boating, kayaking, beach combing, hiking, biking, wildlife galore, bird watching and whale watching.
We have created an atmosphere of tranquility at Golden Eagle Vacation Rentals that brings inner peace to people. The beautiful redwood forests, as well as the cool, coastal breeze breathe new life into you resulting in a renewed vigor. Our mission is always to provide our clients with a clean, luxurious and tranquil experience. Let go of your worries,stress and anxiety as you experience the beauty of nature in our cozy, comfortable and luxurious cottages.
Helping Our Community
Golden Eagle Vacation Rentals believes in helping those that need it. That is why we are a proud supporter of such charities as Against Malaria(tm), Families Helping Families(tm), and Feed the Hungry(tm). We are also a member of the Trinidad Chamber of Commerce.
.