Local EVENTS on the Northern California Redwood Coast
Check out the grassroots events, farmers markets, museum's, art gallery's and local iconic businesses that lend flavor to the local culture.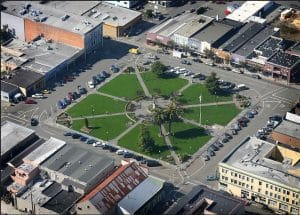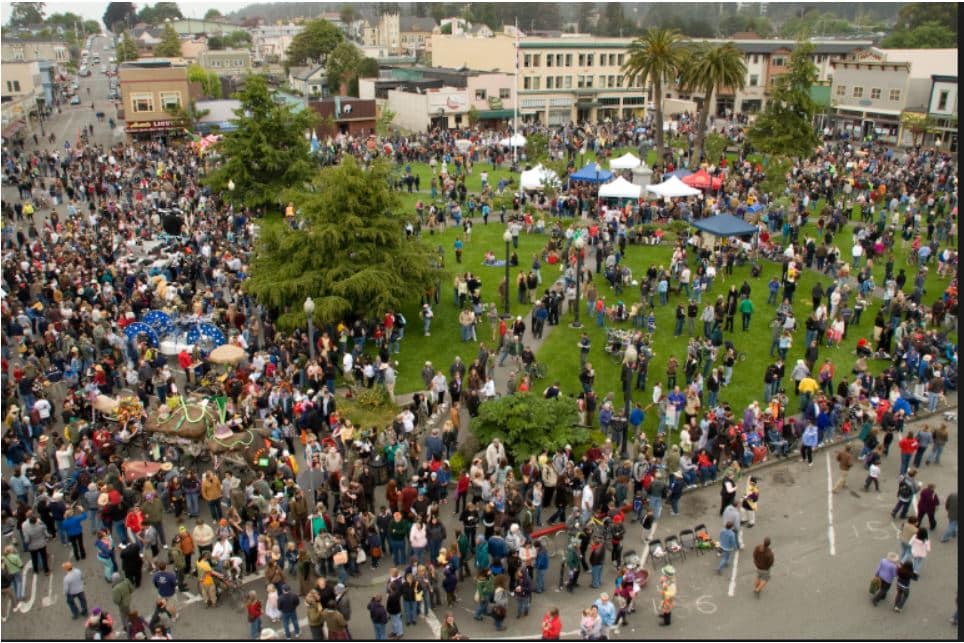 Arcata Farmer's Market
Between 8th and 9th Streets and G and H Streets
Arcata, CA 95521
707-441-9999
Each Saturday throughout the year, the Arcata Plaza is venue for the Arcata Farmer's Market.
A festival atmosphere exists with Humboldt County's finest bands performing, 10:30 am – 1:30 pm commencing in April and winding down by Thanksgiving.
Fresh non GMO produce meats and a variety
of other products are available.
Old Town Farmers' Market
234 F St,
Eureka, CA 95501
This colorful venue in the heart of Old Town Eureka showcases fresh non GMO produce beginning
Tuesdays , 04JUNE19 – 20OCTOBER19 (10:00 am – 1:00 pm).
Other products include meats and plants.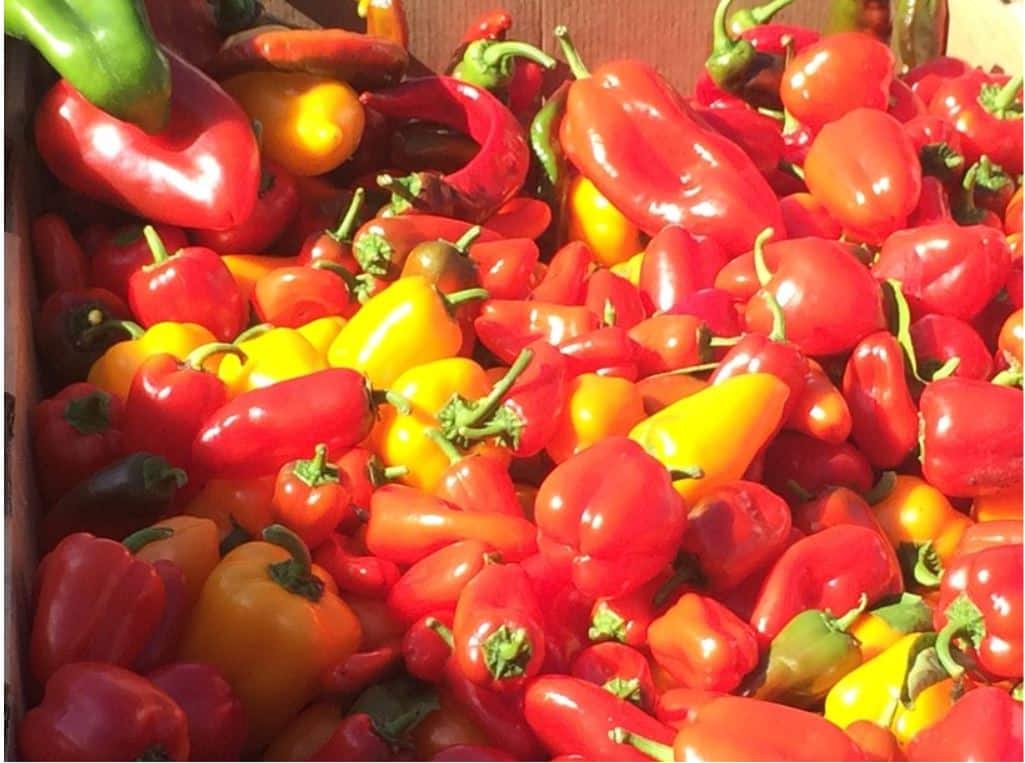 The North Coast Growers' Association Farmers Market has been operating farmers markets for forty years in Humboldt County.
This has provided the community a venue for local farmers and growers to market organically grown non GMO produce.
Today,  the NCGA operates seven certified farmers' markets benefiting the local community.nced settings.
Willow Creek Farmers' Market
Shop for the freshest non GMO locally grown produce at the Willow Creek Farmers' Market.
Located in downtown Willow Creek at the Community Commons Park, enjoy live music while supporting  local farmers and growers from this warm inland valley paradise.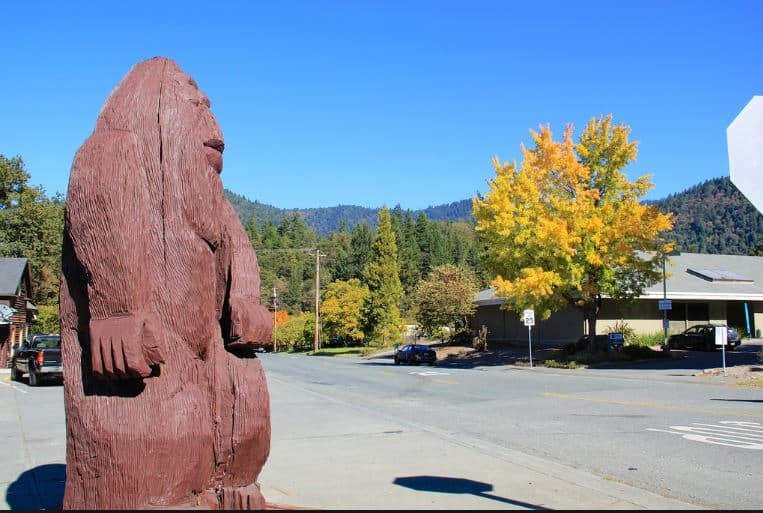 The Bigfoot Golf and Country Club is great place to have lunch or afternoon adult beverage at the bar.
ATTN:  River Rats! 
Visit the Camp Kimtu Campground on the Trinity River to raft, swim, bask. bake and sun bath.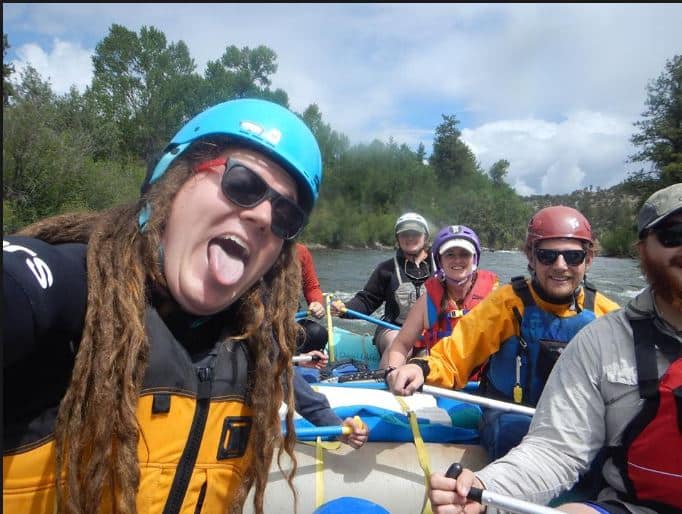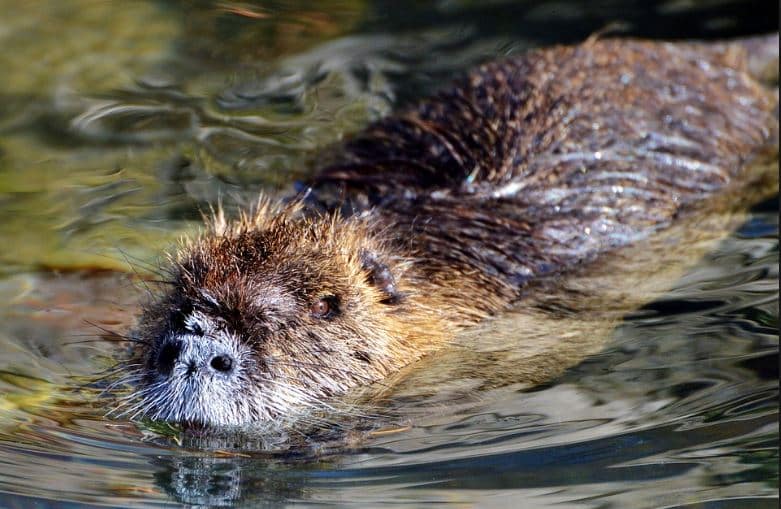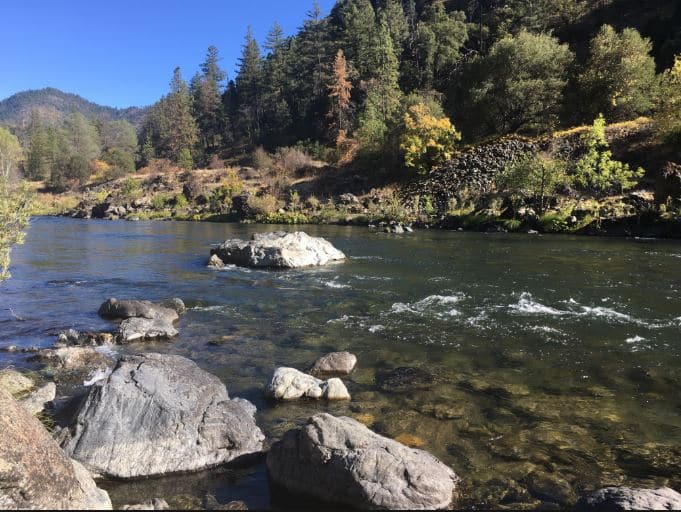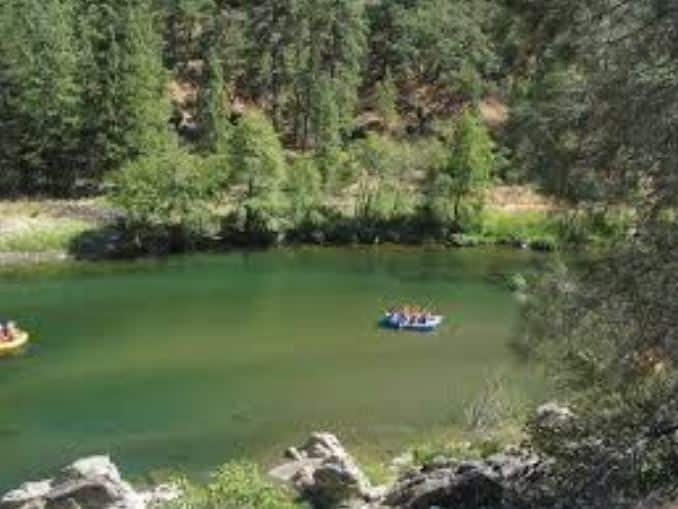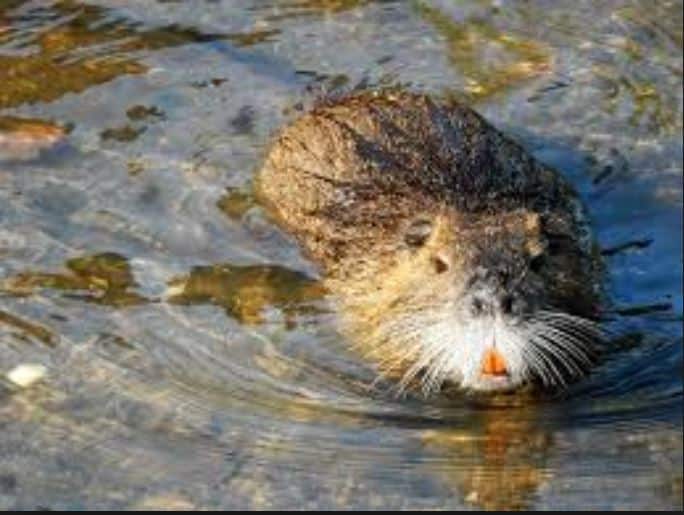 Humboldt Roller Derby
January- Year Round
Redwood Acres Fairground
707-362-5095
Formed in 2007, Humboldt Roller Derby is a league, based in Eureka CA, consisting of two all female teams that compete against teams from other leagues.
Consisting of a diverse group of women, business owners, state & local workers, stay home moms, other professionals and students, HRD is a popular family friendly event.
Teams come from all over the country to compete against adult and junior players.
The league is a member of the Women's Flat Track Derby Association (WFTDA) the governing entity of the sport.
Membership in the WFTDA quailifies HRD to compete against international teams in championship tournaments.
All games affect the rankings of the teams. Home games are played at Redwood Acres, Franchesci Hall which is located at 3750 Harris Ave in Eureka, California
 Eureka Crab Crawl Festival
January
Eureka
707-442-9054
ATTENTION Seafood foodies! Celebrate the Eureka Crab Celebration and feast on freshly caught Dungeness Crab.
A self guided tour of the local downtown restaurants in historic Old Town, will feature Crab-themed food and drink specials.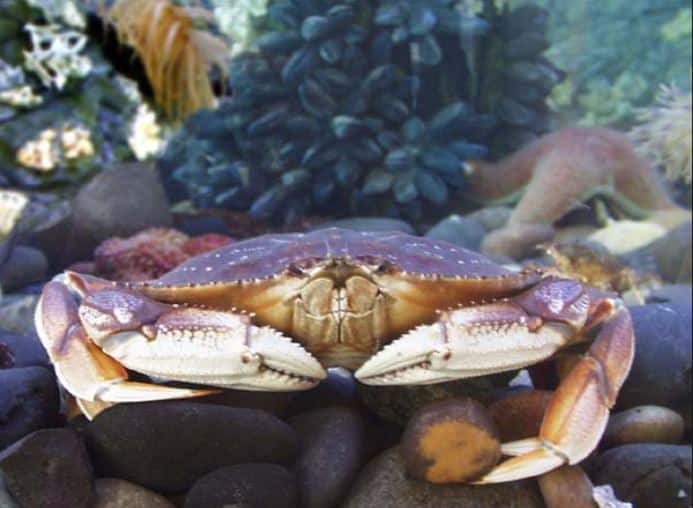 A 5K Crab Run along the Eureka waterfront and Crab Festival will be held at the Adorni Center on Saturday.
Education about Crab harvesting is featured.
Live music, food beer and wine will be available.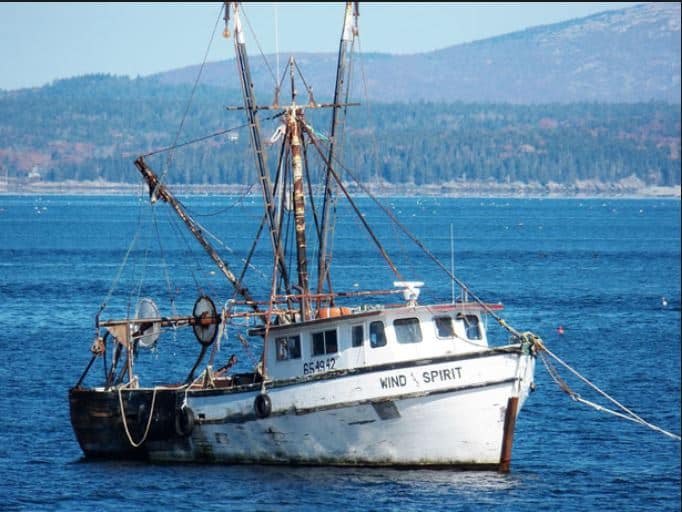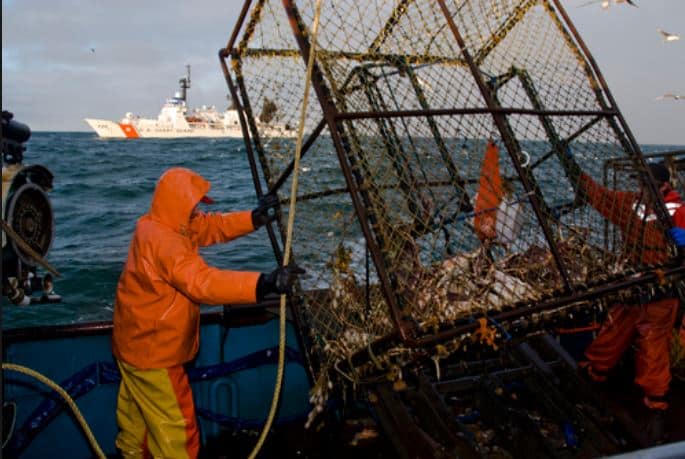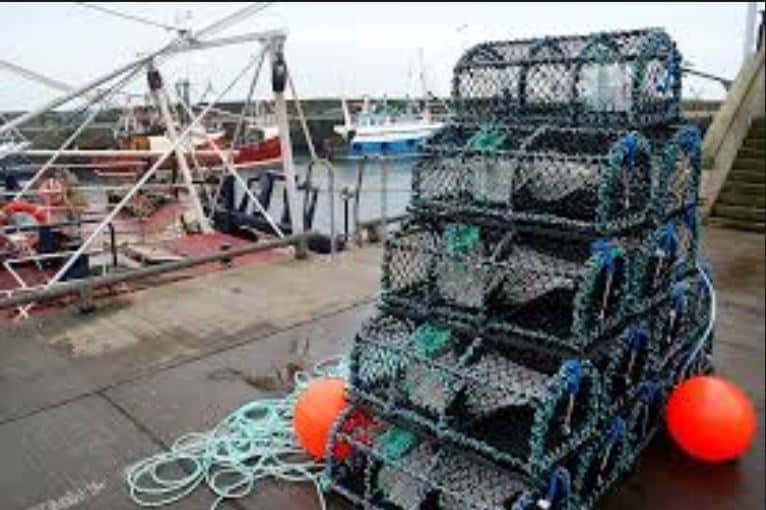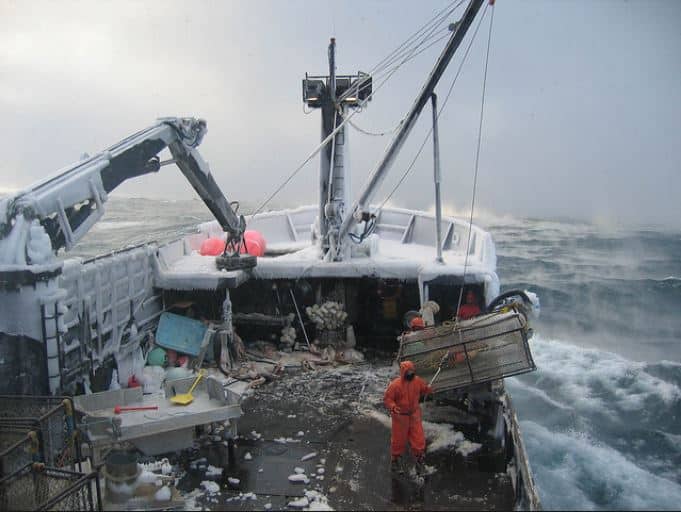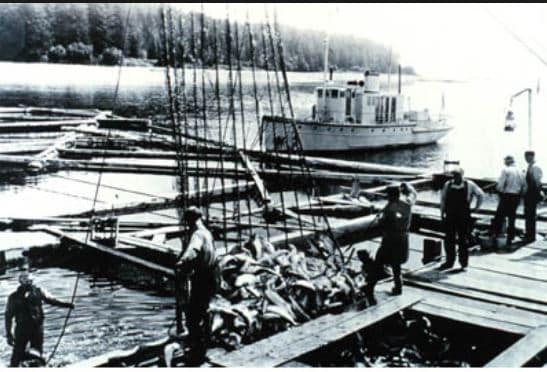 The crab fishing season is short, often less than 4 weeks.
There are few opportunities to sleep. 
It is dangerous and very risky business.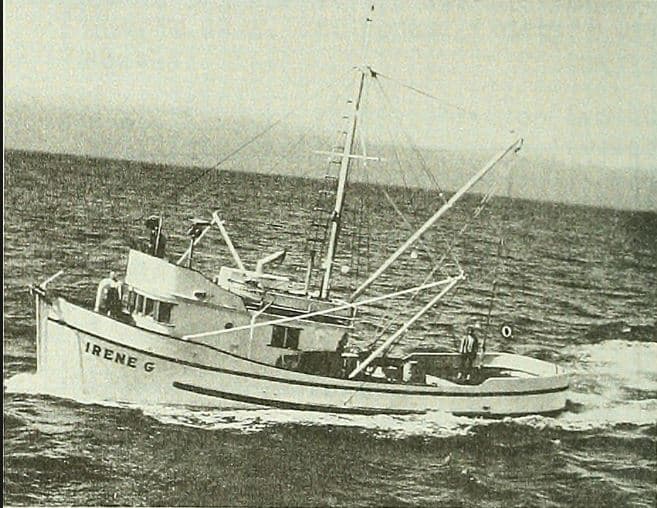 A typical day on a Crab vessel for bait boy dare devils to pot pusher jobs, entails work, more work and more..WORK.
Fridgid waters and working seven days/week, a crab vessel operates 24 hours a day. 
Aleutian Goose Fly-off Weekend
03-05MARCH19, 2 days
Humboldt Bay National Wildlife Refuge
Loleta CA
707-733-5406
Rise and Shine for this fun filled, family friendly event!
At 6:00 am, Observe 30,000 geese leave their overnight roosts at Humboldt Bay National Wildlife Refuge.
Watch wave after of cackling geese migrating across the sky.
Observe their extraordinary V flight formation.
Unrelenting teams of migrating Geese fill the sky,
each individual goose , taking turns leading the flock, and returning to the rear of the formation.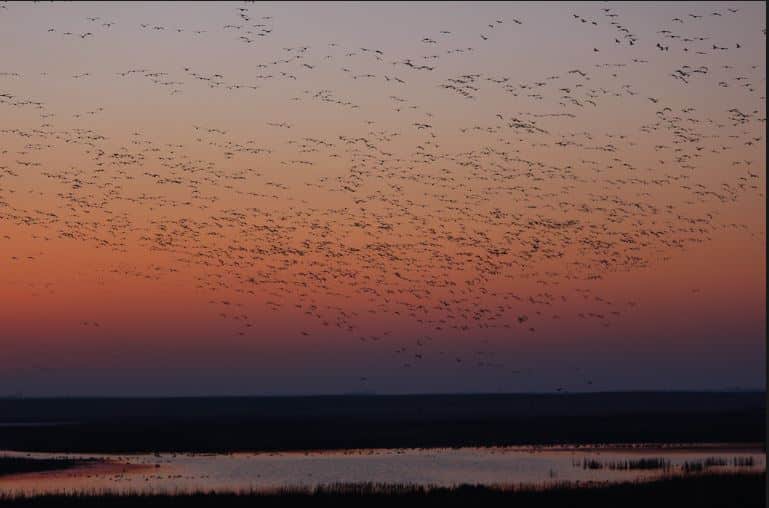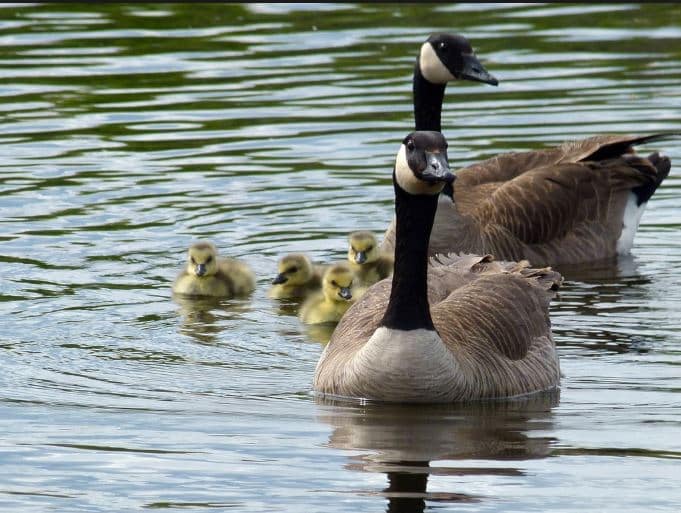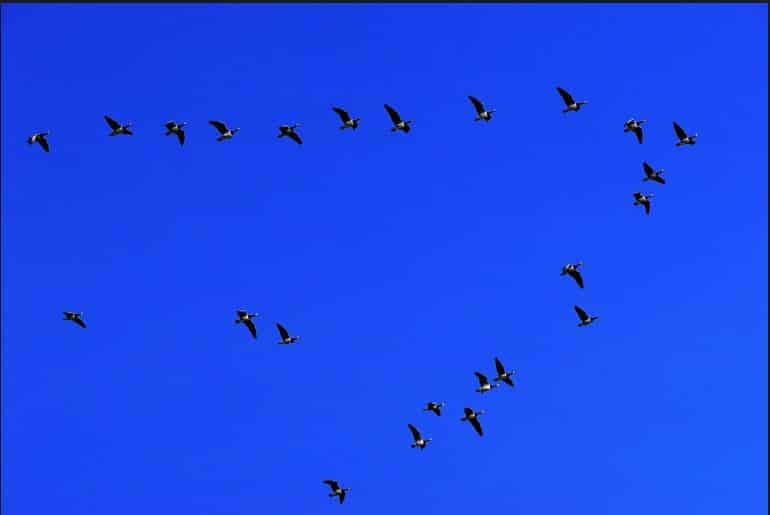 Sponsored by Humboldt Baykeeper, a non profit dedicated to protecting the inter tidal mudflats, salt marshes, and freshwater wetlands of Humboldt Bay,
the pristine quality of this natural environmental filter for pollution, ensures healthy habitat and a strong  fishery.
Perilous Plunge
Recurring on the 2nd Saturday of March
Waterfront Boardwalk at foot of F Street
Eureka, CA 95501 
707-442-9054
For 17 years, the Perilous Plunge has been the single fundraising event supporting the Discovery Museum. Hearty contestants, supporting the Discovery  Museum, an educational learning center for children, emphasizing the sciences,
collect pledges and plunge themselves into the icy Humboldt Bay waters in true Humboldt style, fashion and passion.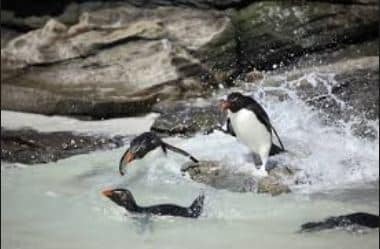 In addition to the sciences art, culture, technology, and healthy living are presented in thematic presentations to motivate and ignite their youthful  exploratory curiosities.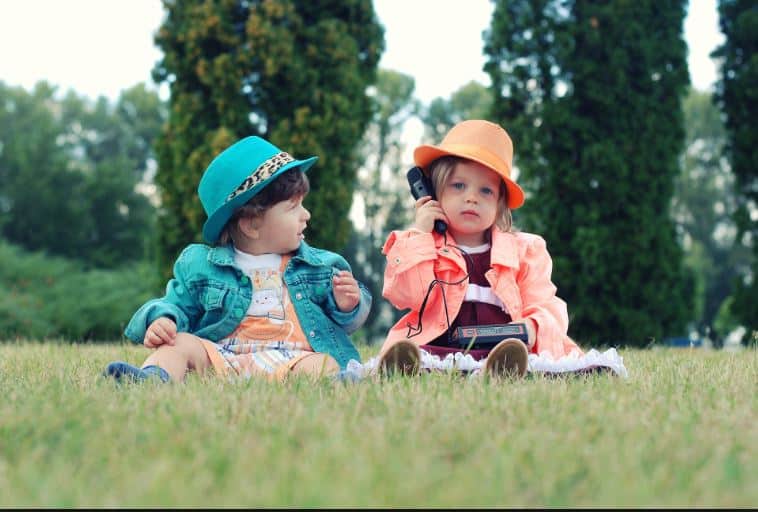 Children of all ages find the museum interesting and fun. It's a great place to take 'the terrible two's' to learn and burn off some energy.
 Daffodils by the River
23-24MARCH19, 2 days
Fortuna River Lodge
Fortuna CA
707-498-3241 
Daffodil flowers bloom in the spring on the Northern California Redwood Coast.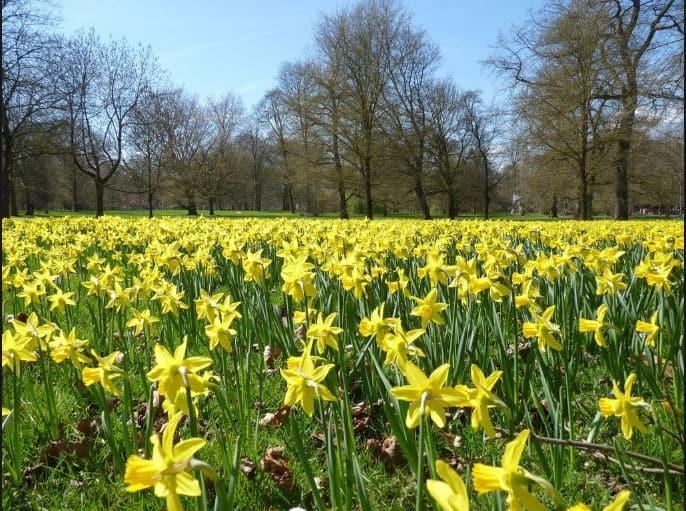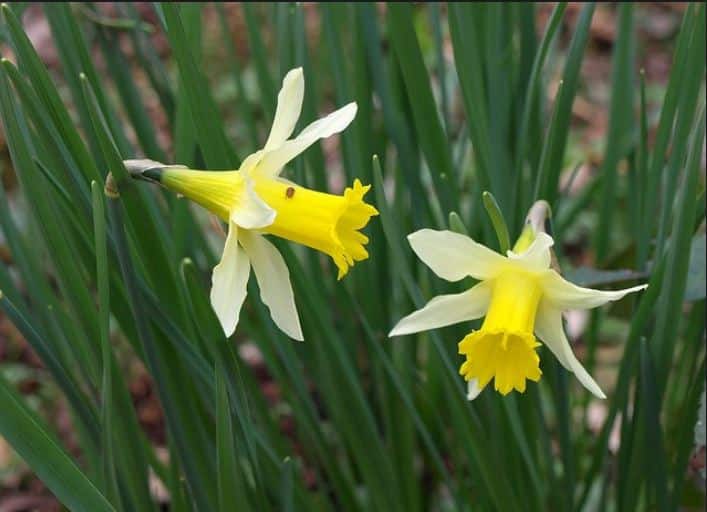 Fortuna Garden Club's 33rd Annual Daffodils by the River event is held annually at the Fortuna River Lodge.
Six hundred brilliant yellow daffodil flowers and are on display.
Enjoy live music at this venue located in the fertile Eel River Valley.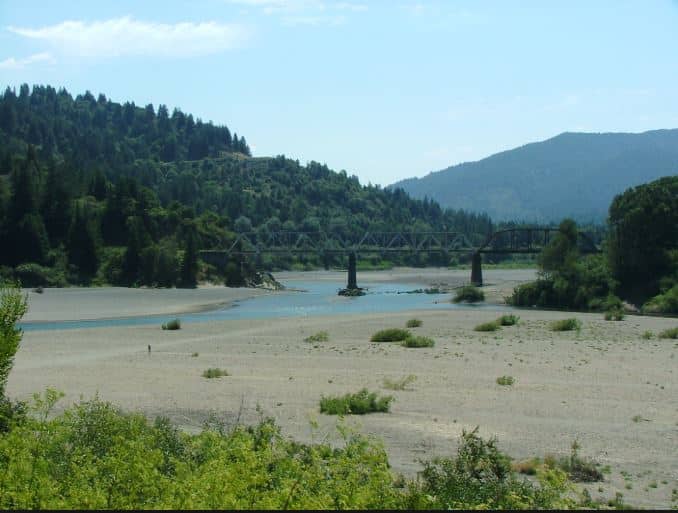 The Godwit Days Spring Migration Bird Festival
Apr 17 – Tue, Apr 23
Arcata Community Center
Arcata, CA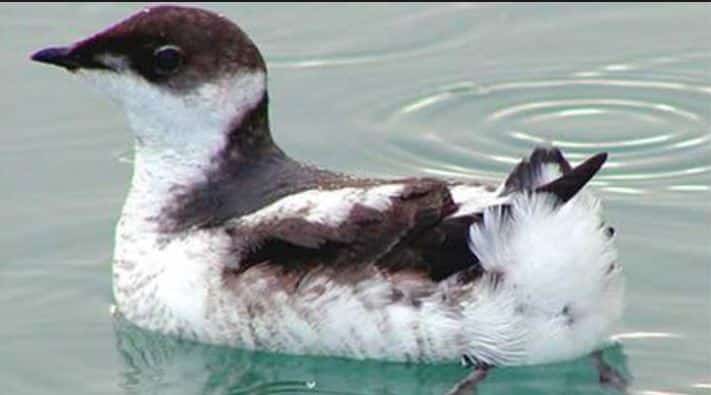 Held during the peak of the spring migration, an array of birding activities, including field trips, workshops, lectures by highly acclaimed experts,  authors and naturalists Godwit Days is an opportunity to view species in their natural habitats.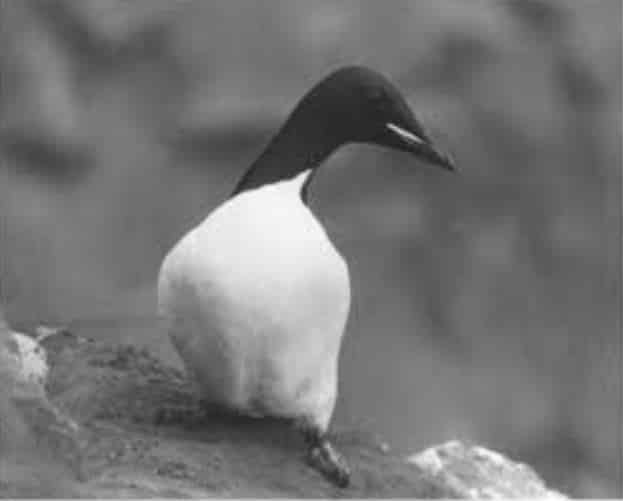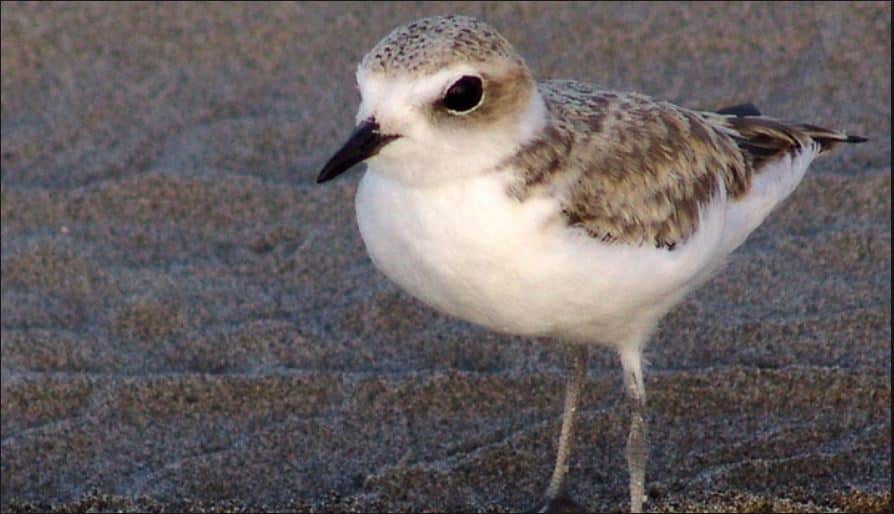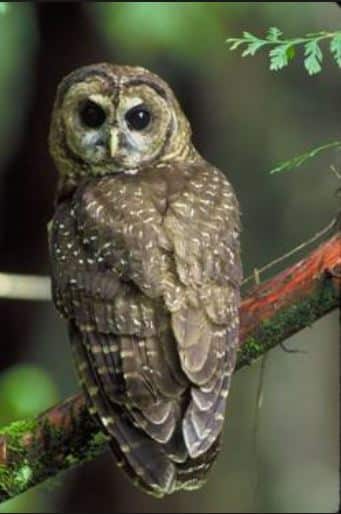 Some birding trips may involve kayaking on Humboldt Bay,
Trinidad Bay, the three lagoons at Humboldt Lagoons State Park , marshes, sloughs, and river estuaries.
There will also be a trip to observe the endangered Marbled Murellet, Spotted Owl  and Western Snowy Plover in their native habitats,  which include  mature old growth redwood forests.
The Gotwit  Organization provides an opportunity twice in August, to observe birds from the historic Madeket, a tour vessel moored at Humboldt Bay.
Relax with a glass of beer or wine as
local experts provide information and a narrative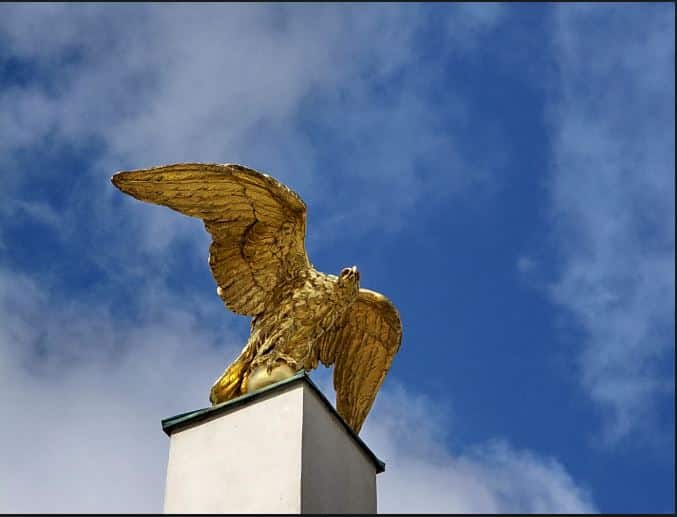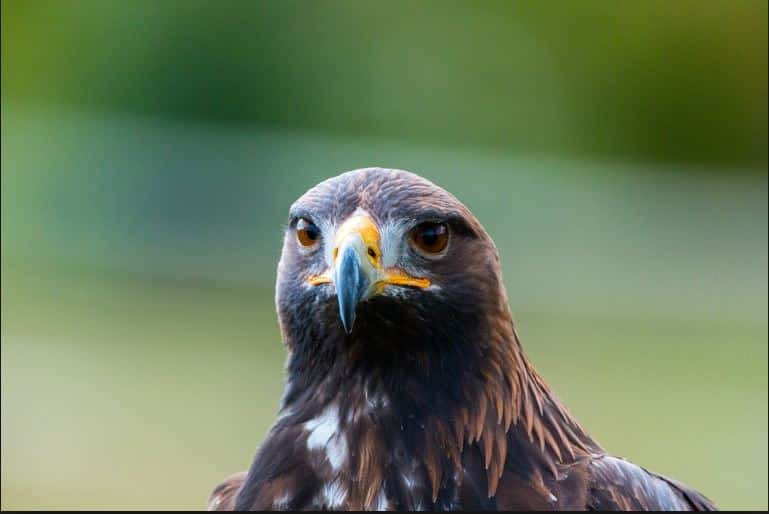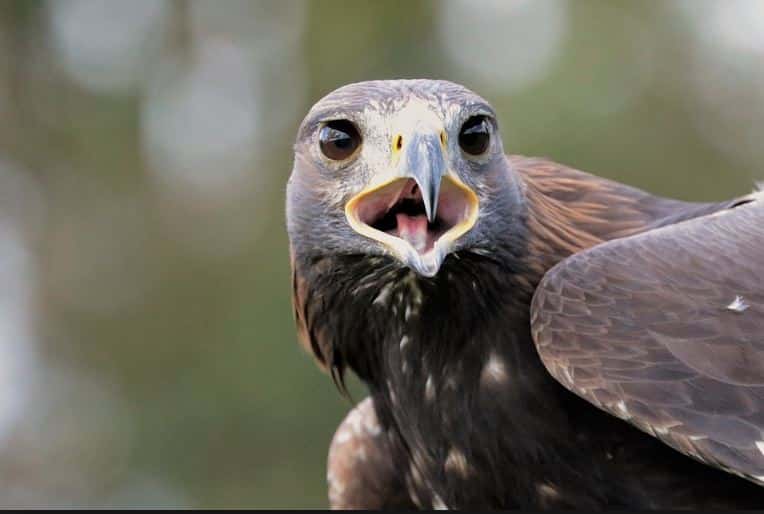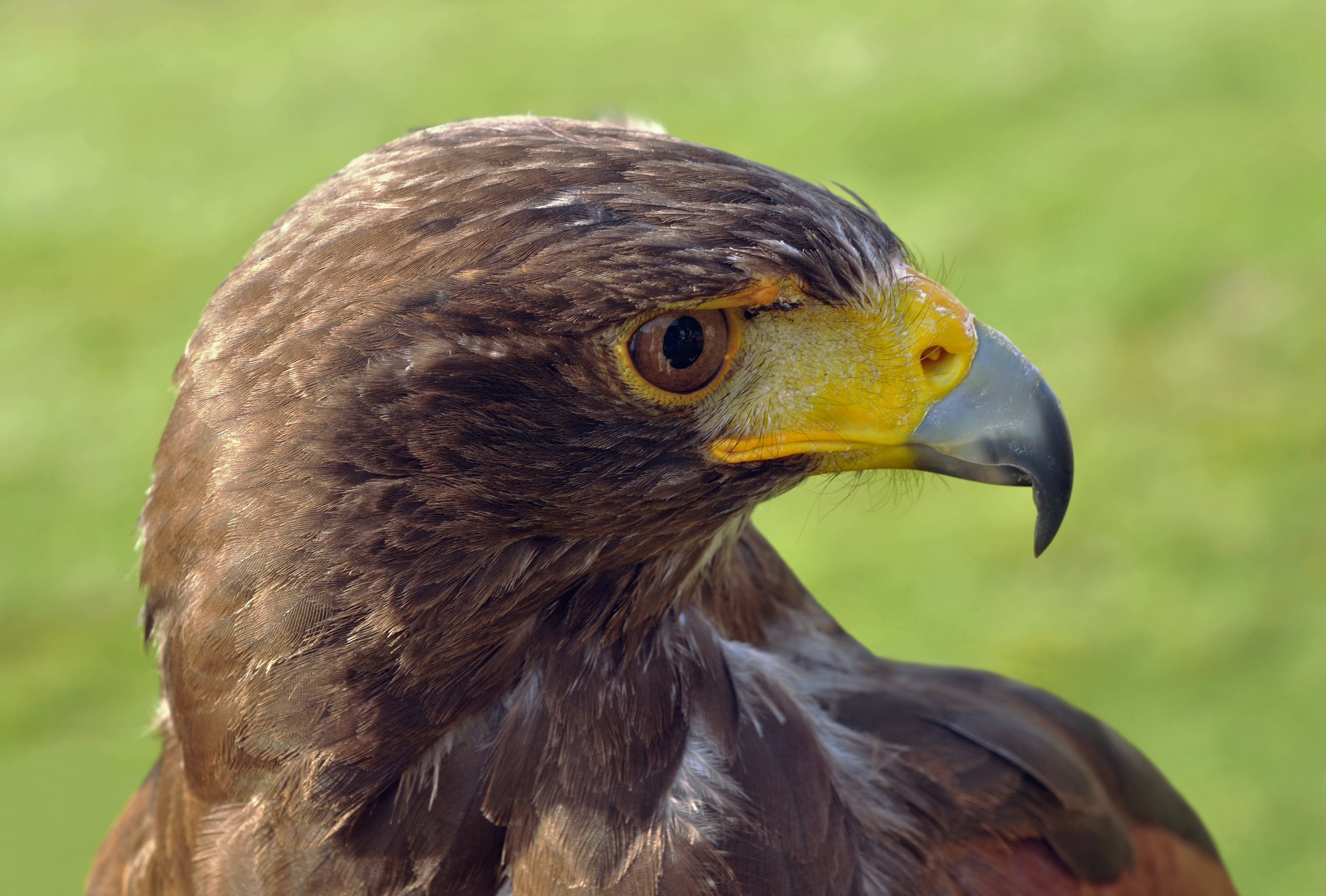 Tall Ships visit Eureka!
26-28APRIL19, 3 days
Bonnie Gool Guest Dock
Eureka, CA
Come check out the Lady Washington, official tall ship of Washington State at the Bonnie Gool Guest Dock on the Eureka waterfront.  In 1989, the Lady Washington became a replica of the four previous 80′ – 100′ 'Sloups of War', to bear the name, Lady Washington.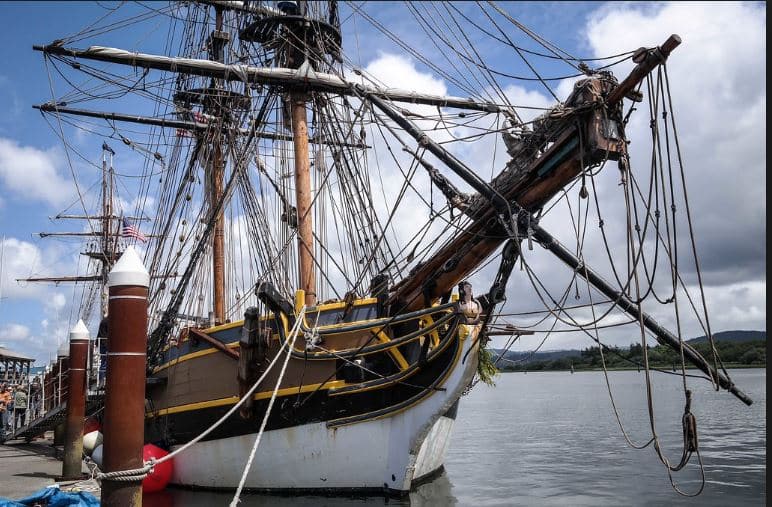 The original Lady Washington harassed British troupes in the American Revolutionary War and became a merchant vessel in the Pacific after the war. 
The sailing vessel is a modern day representation of traditional design.
Companion vessel, Hawaiian Chieftain will also be providing tours to the public for $5 per person.
In 1988, the Hawaiian Chieftain was built and first launched from Lahaina on the island of Maui.  Meet the modern day crew that tours the west coast.
Battle sails, a mock battle,  will demonstrate time tested strategic maneuvers and live powder cannon exhibition. 
The sailing vessel is a modern day representation of traditional design.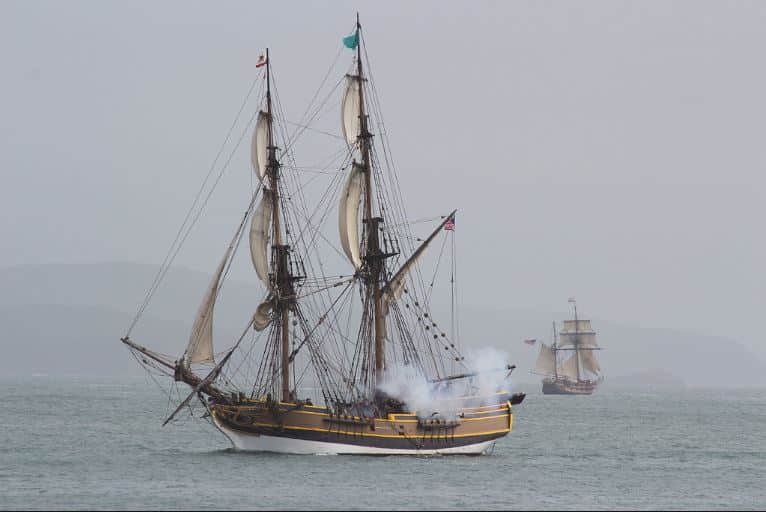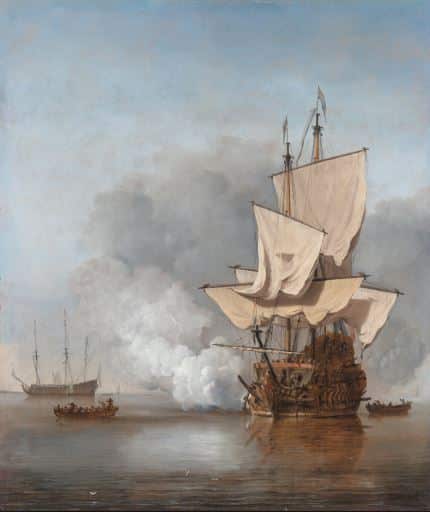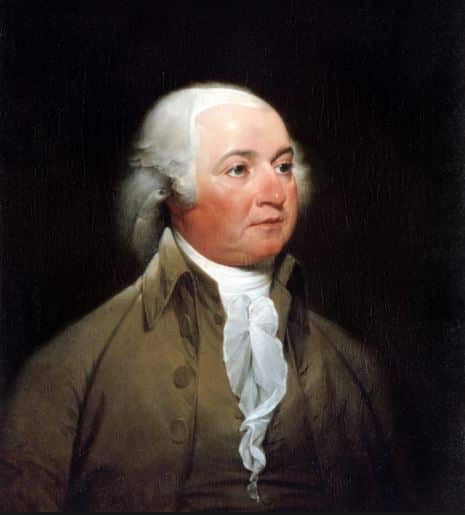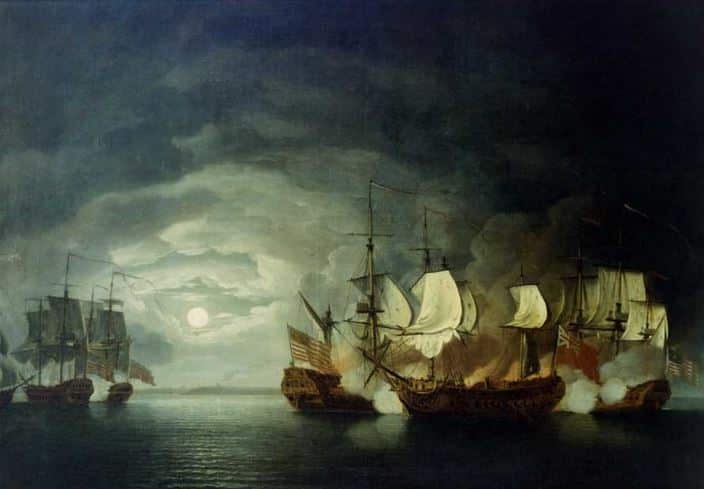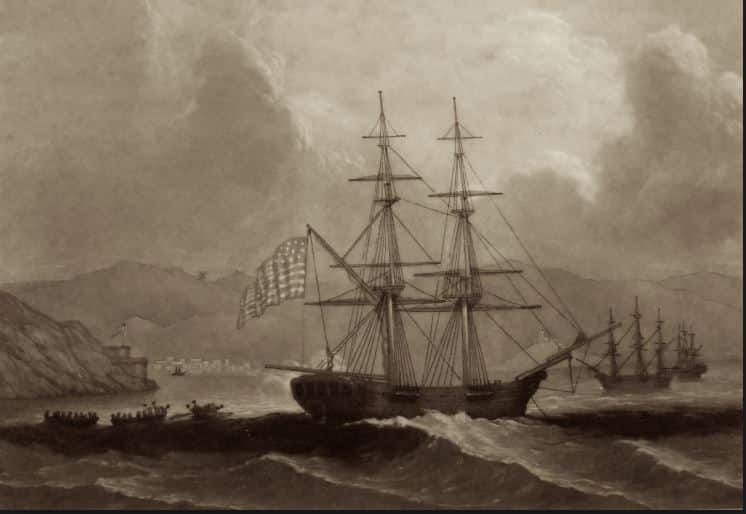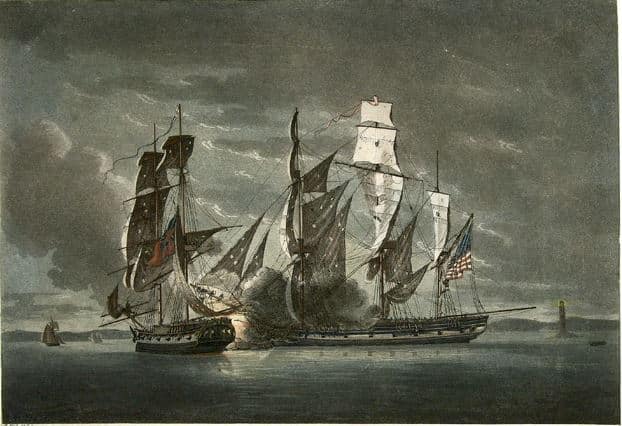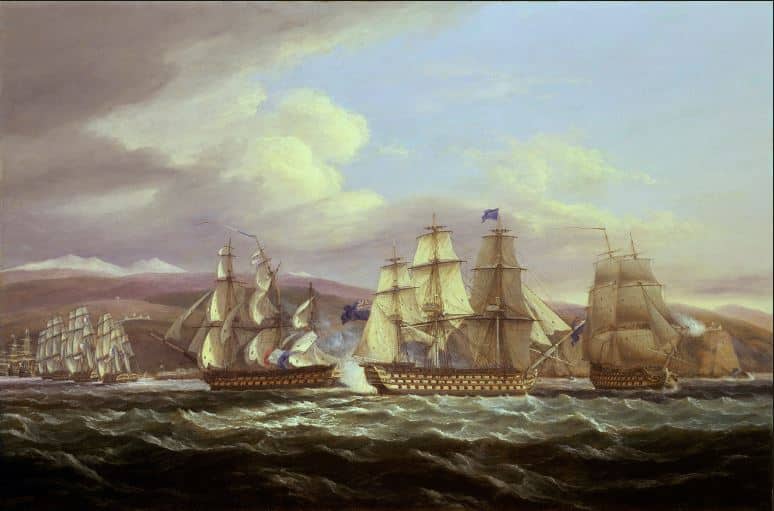 Home and Garden Show
27APRIL19
Redwood Acres, Eureka
707-445-3037
The Humboldt Garden Expo promotes businesses, products and knowledge from the industry, that best represent green living, a fundamental of life in Humboldt.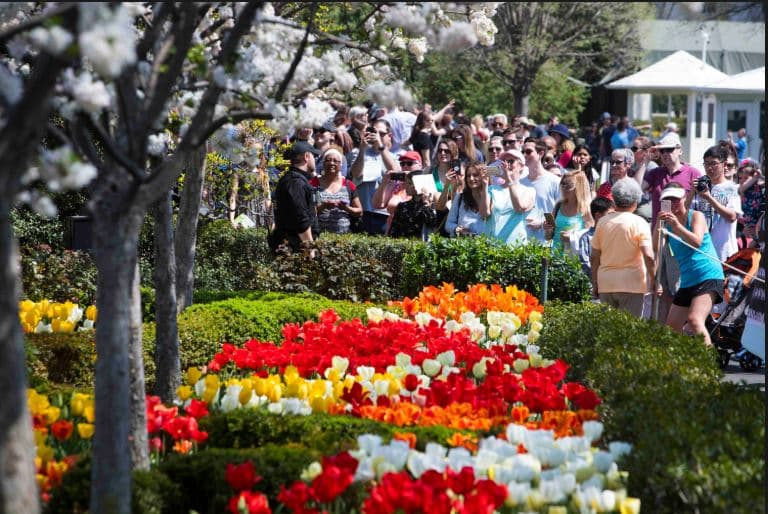 Expert gardeners from Humboldt showcase green living best, since GREEN living has been standard operating procedure for decades.
Emphasis is focused on environmental sustainability, health, well being and education regarding all forms of gardening and green ways of living. 
Check out historic Redwood Acre Fairgrounds for scheduled events throughout the spring and summer. Humboldt Countys' community is well represented at this community venue
which was inaugurated in 1935.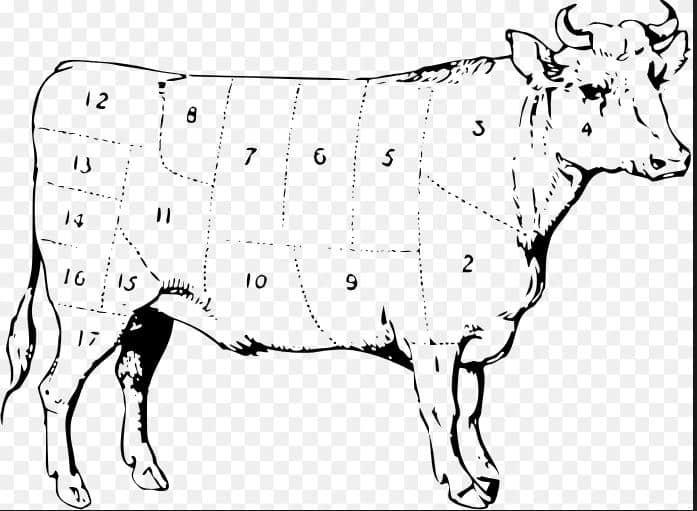 A cultural component of Humboldt's cultural, heritage, the same families return every year to Redwood Acres Fairgrounds to attend the agriculture,
racing, gardening, and livestock events that are held there..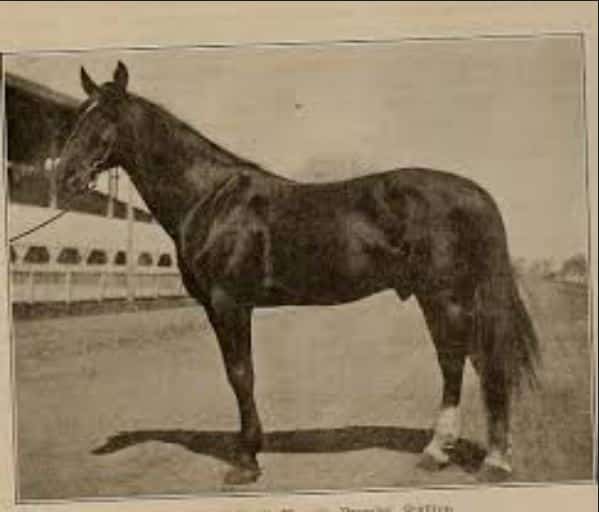 Rhodederon Parade
7th St
Eureka, CA
The 54th annual Rhodederon Parade, held on the last weekend in April will be 27APRIL19. This grass roots event,
commemorating the Rhododendron, is organized by the Eureka Chamber of Commerce, Rotary Club, and other local organizations.
The parade commences at 10:00 am on 7th Street, showcasing classic cars, floats,
horses, tractors, and music bands adorned with pink and red blooms. There is a festival at Carson Park, 11:00 am – 4:00 pm,  after the parade.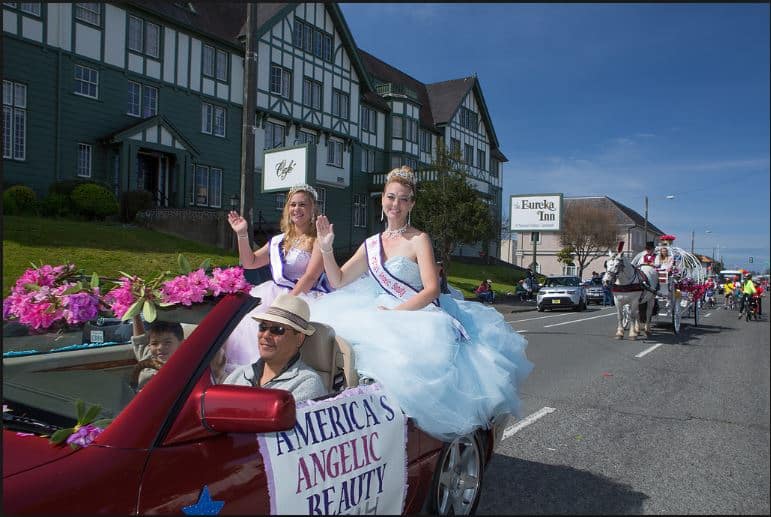 Avenue of the Giants Marathon
First Sunday in May
Humboldt Redwoods State Park
The Avenue of the Giants Marathon is an anually held race in Humboldt Redwoods State Park.
Half marathon and 10K races are run concurrently.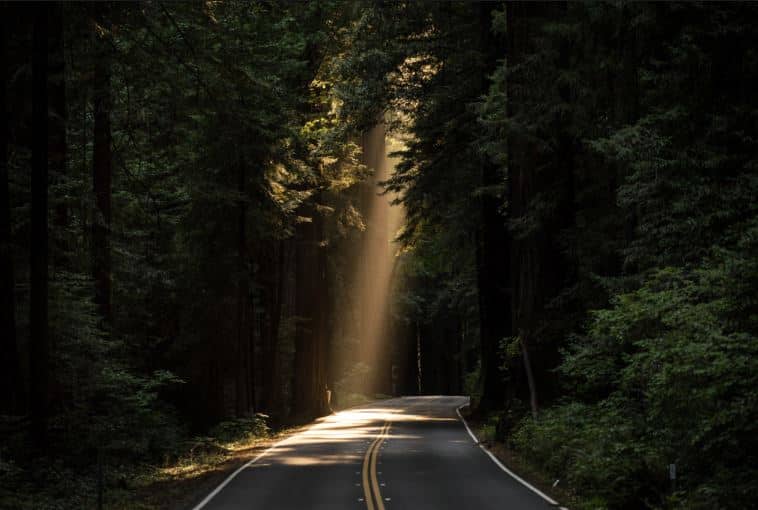 Chosen for it's unsurpassed natural beauty the Humboldt Redwoods State Parks' Avenue of the Giants is a relatively flat course.
The entire race route is under old growth redwood canopy.
In 1972, the newly formed Six Rivers Running Club organized races and recruited many outstanding runners.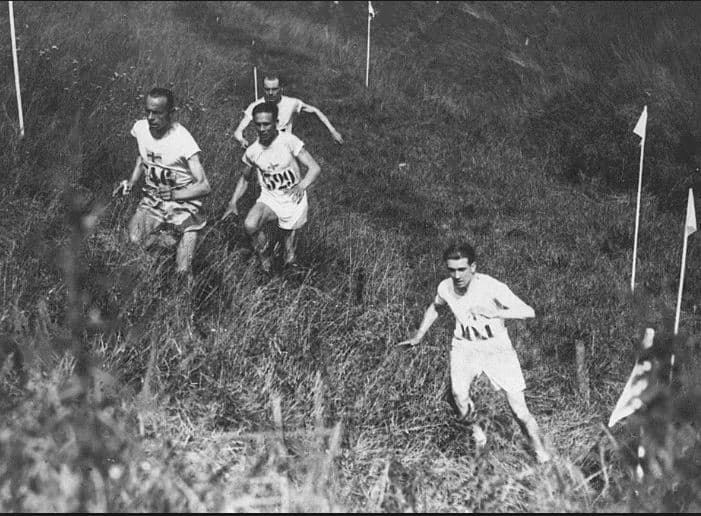 Many runners, national class in caliber, wanted a race that would qualify them for the 1972 U S Olympic Trials.  Humboldt State University and local runners wanted to showcase their talent on a national stage.
In May of 1972 the Avenue of the Giants Marathon was born. The event has grown exponentianlly since it's inception.
It has become a qualifing event for the Boston Marathon.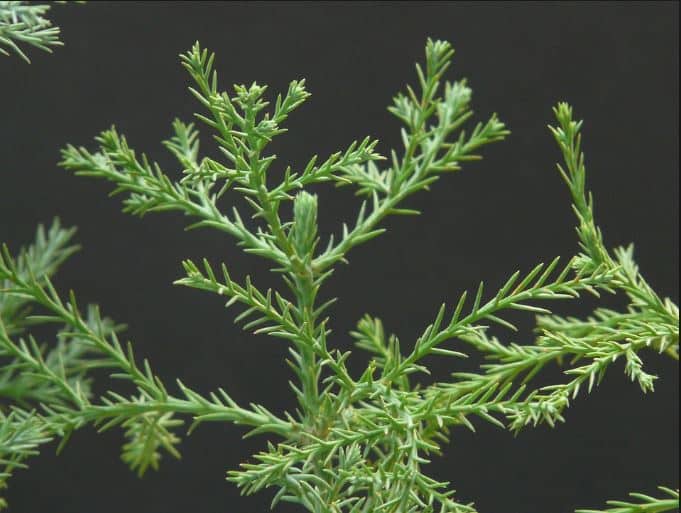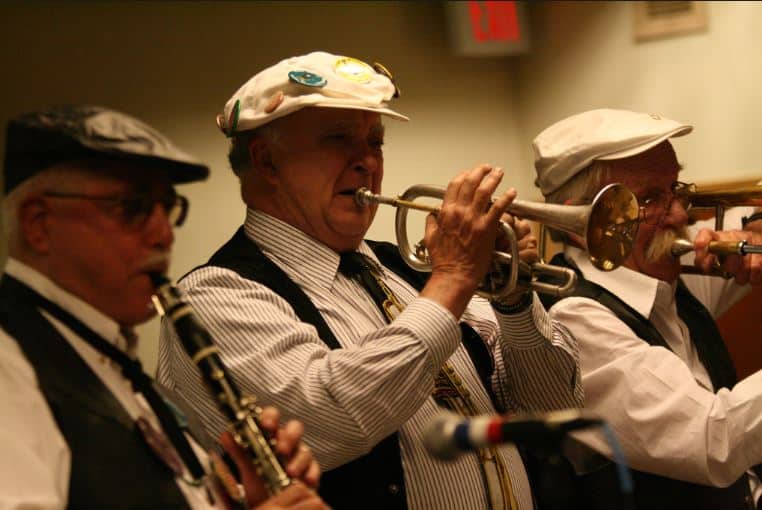 Redwood Coast Music Festival
09-12MAY19, 3 days
523 5th St, Eureka, CA 95501
(707) 445-3378
Hosted at six different venues located throughout the Old Town district, this annually held Jazz festival features
traditional Dixieland, blues, swing zydeco, Latin jazz and more.
There are dance contests, food and fun.
Complimentary shuttles will transport party goers to the various venues if they don't want to drive.
Foggy Bottoms Milk Run & Walk
10MAY19
Ferndale CA
707-845-0001 
Since it's inception in 1972, the Foggy Bottoms Milk Run & Walk has been held in the Victorian era village of Ferndale CA
Main Street is a one of the best preserved restorations, architecturally, of the 1890's Victorian Era..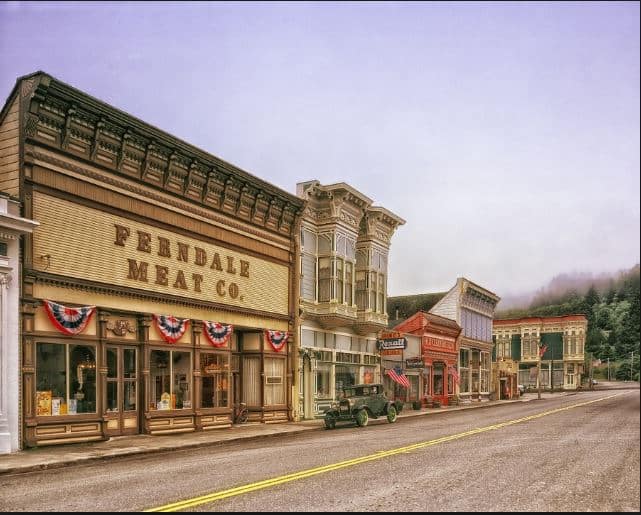 Local creameries, shipping and transportation fueled the economy in Ferndale in the late 1900's and early twentieth century.  Many of the local buildings and holmes of the era are rendered in Eastlake, Queen Anne, Gothic Revival and variety of other styles.Fine art galleries, museums, B & B's and flower lined streets comprise Main Street.Certification in 2011 of the four mile and 10 mile races qualifies runners  for national rankings.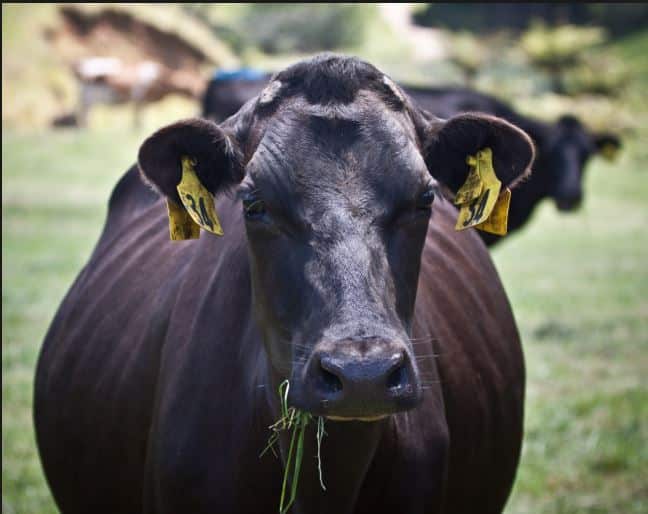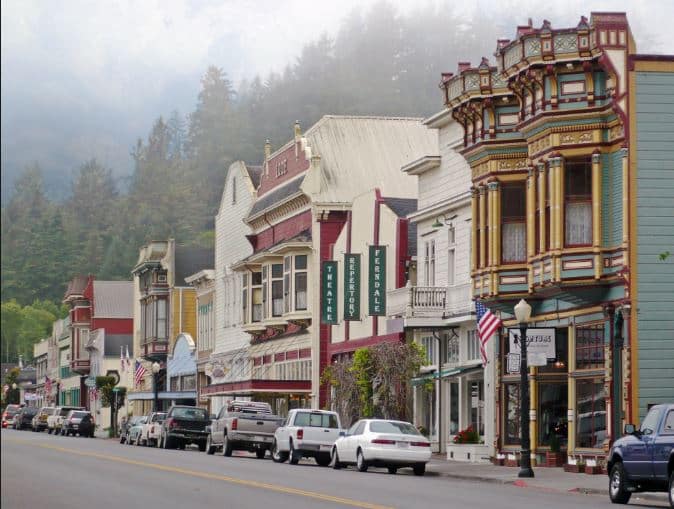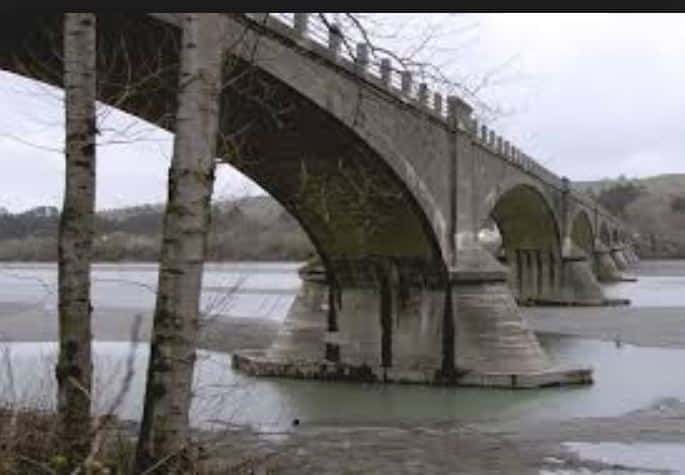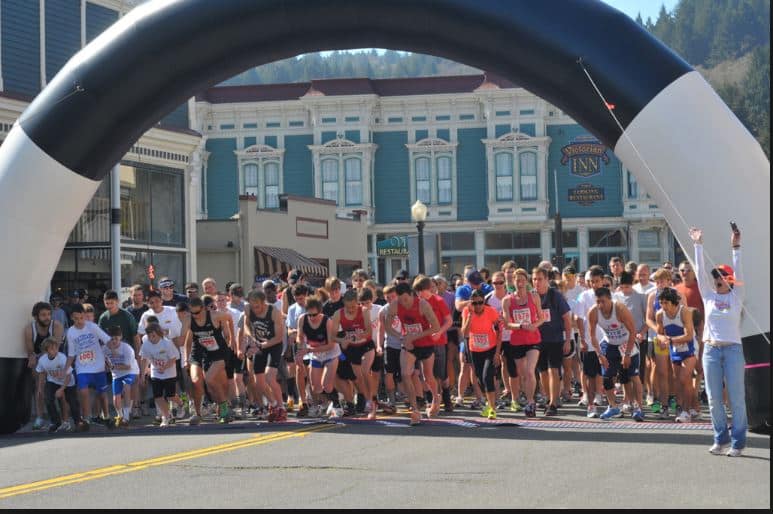 Kinetic Sculpture Race
Memorial Day Weekend 27-29MAY19, 3 days
Introduced in 1969 by local sculpture, Hobart Brown, there is no other Humboldt County event that rivals the Kinetic Sculpture Race in creativity.
This so called 'race', of competing inventors, attempt to just cross the finish line on historic Main Street in Ferndale. A win is a win..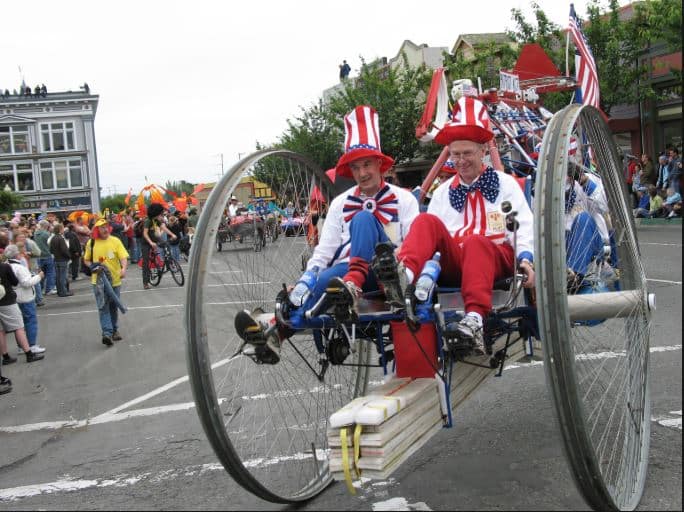 Since 1969, Kinetic Sculptures, human powered all terrain art vehicles confront obstacles traversing roads, sand, mud and water over the 50 mile race route. 
Most kinetic sculptures, besides pilots, require an entourage of peons and a pit crew, tools handy, to maintain, repair and sometimes manually move the vehicle.
Day 1  (B.Y.O.B)
The 'race' , begins from the Arcata Plaza at high noon. The kinetic sculptures break south to the beach at Manila where they are confronted by several miles
of sand and dunes. This is the first opportunity  for the artists and engineers to test the 'kinetic' ability of their wacky  mobiles.
Night 1 the party continues at Halvorson Park in Eureka. Racers get ready for Day 2.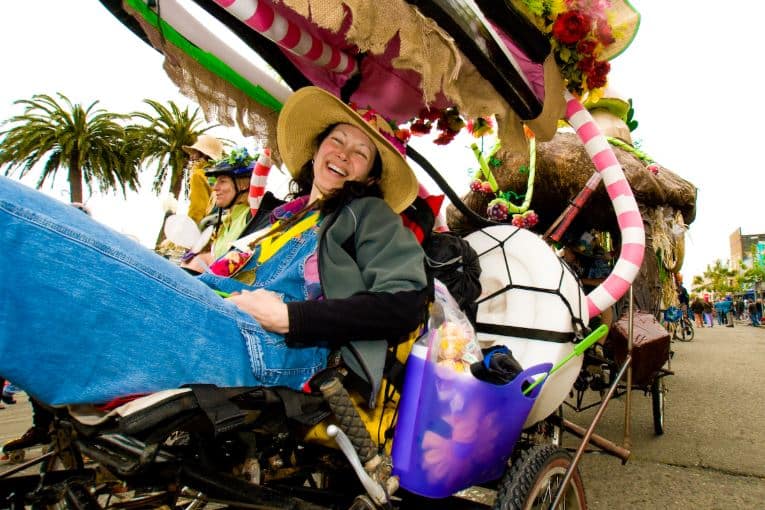 Day 2 (B.Y.O.B)
The 'race'/party continues as pilots launch their wacky all terrain kinetic sculptures into the water at the Humboldt Bay waterfront.
After exiting the water further south, a one mile accent up and then down the steep Hookton Mountain, a 7% grade, is the next challenge encountered by the pilots,
who have been grinding.
Day 3  (B.Y.O.B.)
The 'race' begins at Crab Park and proceeds over land before crossing the Eel River under Fernbridge.
The final leg to the finish line on
Ferndales' historic Main Street is an all out push over the cow pastures of Eel River Valley.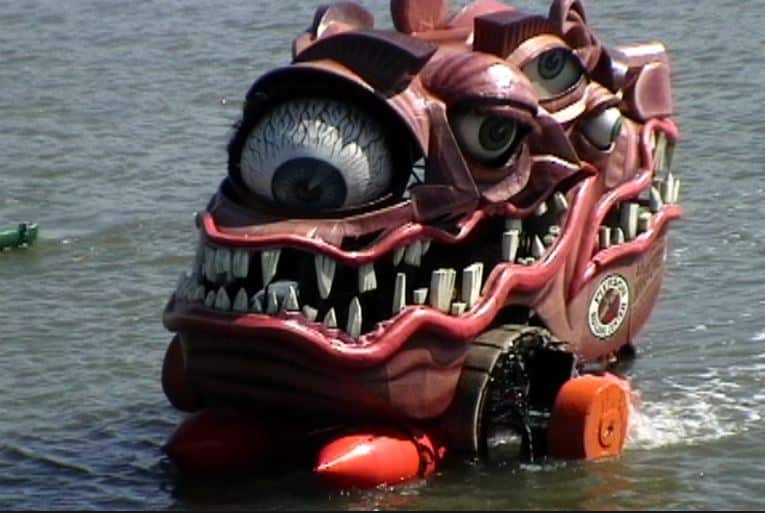 The wacky, weary and disheveled pilots will continue the party, celebrating
after the race, before attending the Finals Awards Dinner.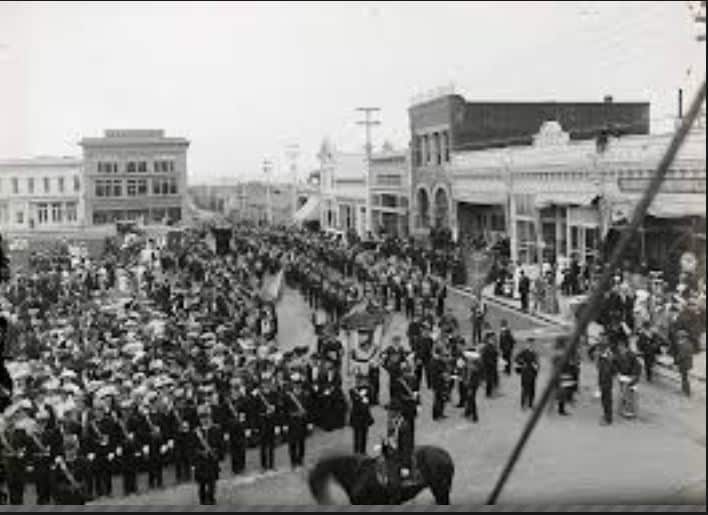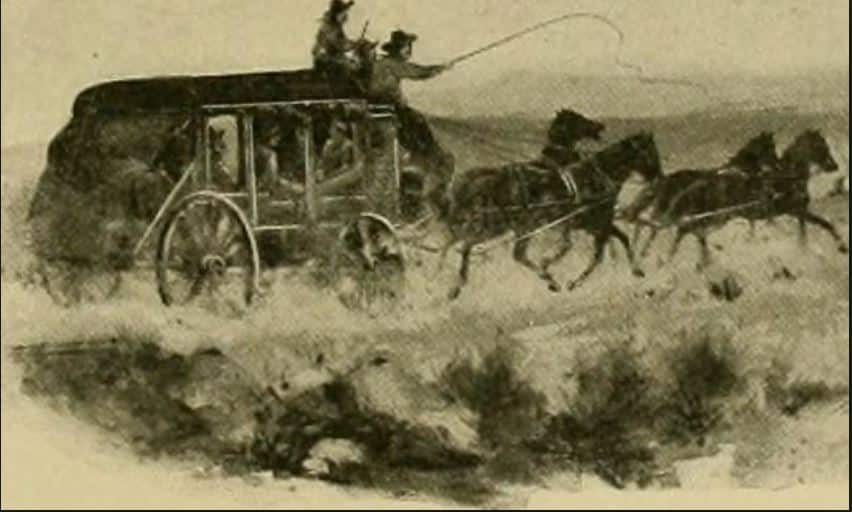 Pony Express Days
McKinleyville, CA
29MAY-02JUNE19
The equestrian town of McKinleyville,  CA  referred to 'Oklahoma By The Sea' by the locals is a family friendly town
Pony Express Days is a multi day event that commences with a fire department skills competition exhibition. A chili cook off contest occurs the following day.
A Pancake breakfast and the Pony Express Parade highlight the third days activities. The Pony Express Festival at Pierson Park features food and live music from noon to 4:00 pm.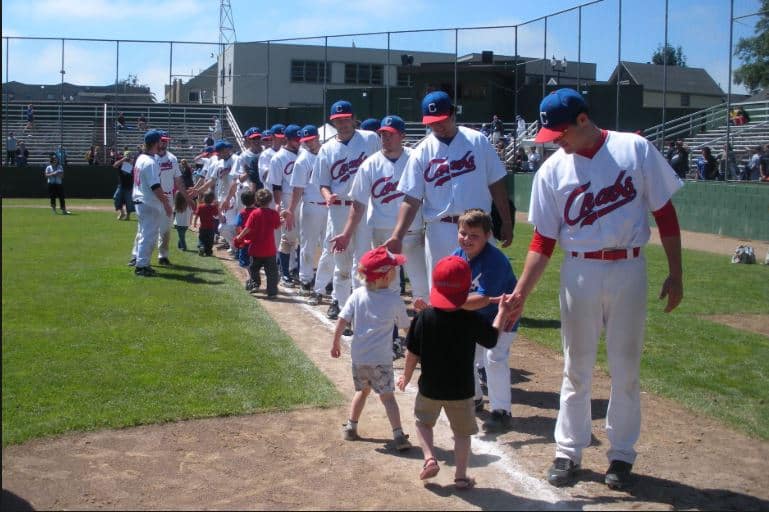 Humboldt Crabs Baseball – Arcata
707-826-2333
Founded in 1945 by Lou Bonomini, the Humboldt Crabs are the oldest collegiant summer baseball team in America. The Crabs are independent and not affiliated with any farm, semi pro minor or major league teams.
Consisting of NCAA eligible west coast players, the Crabs provide the local community with outdoor family friendly entertainment and high quality baseball. Beginning in June and running through early August,
there are ample opportunities to make it out to the park. Bring the kids and spend the day with the Crabs at the Arcata Ballpark for a double header.
Summer Concert Series Eureka
June – August, Thursdays
6:00 pm – 8:00 pm
Old Town, Foot of C Street
Eureka, CA
(707) 442-9054
The annual Summer Concert Series highlights the summer season in Old Town, exhibiting a wide genre of music.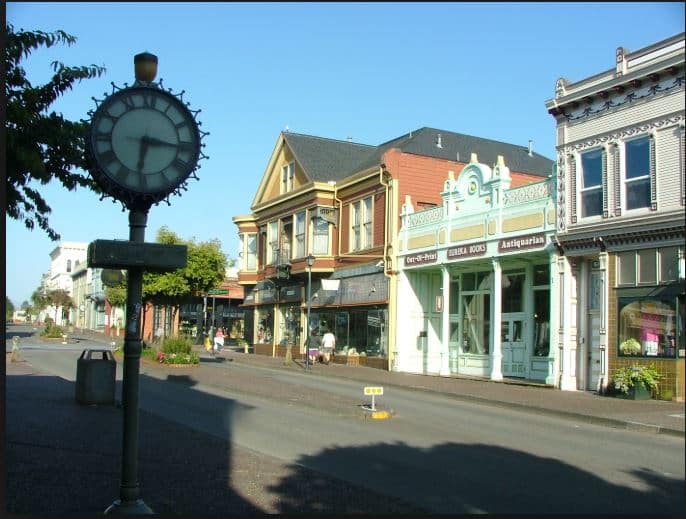 Everything from Classic Rock to Reggae and Cajun Zydeco, are featured at this popular event that includes 49 blocks in the historic Old Town section of Eureka.
Country, R & B/Funk, Blues and Jazz bands are featured. These concerts are free, family friendly and begin at 6:00 pm, ending at 8:00 pm.
Check out the great shops restaurants and Fisherman's Plaza boardwalk while you are entertained.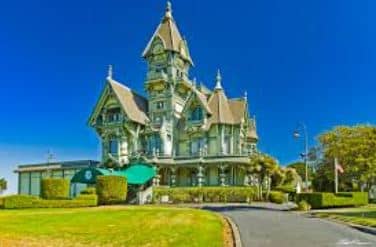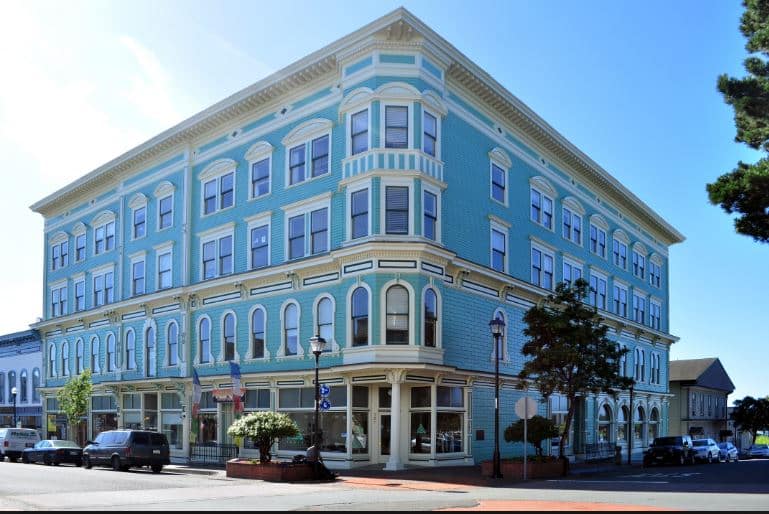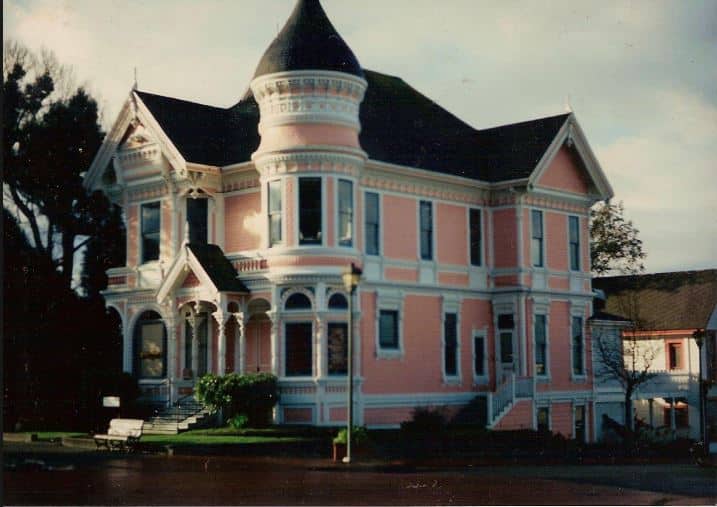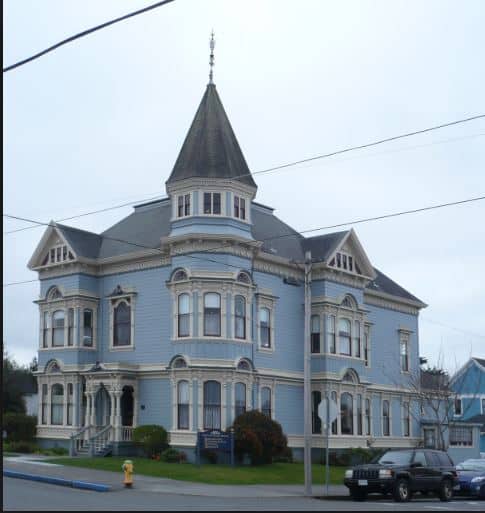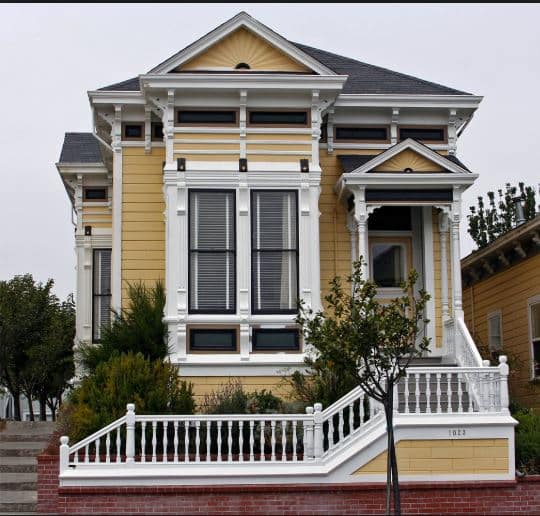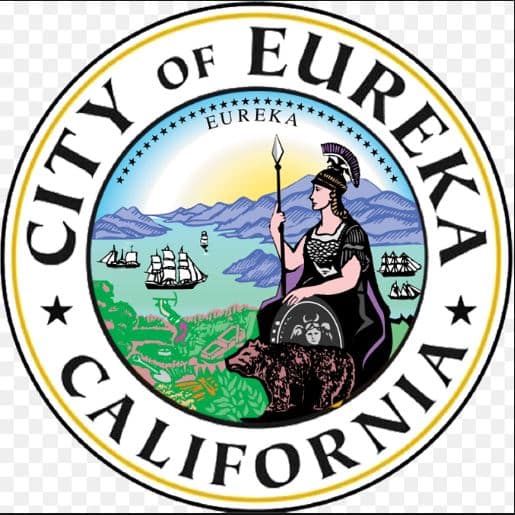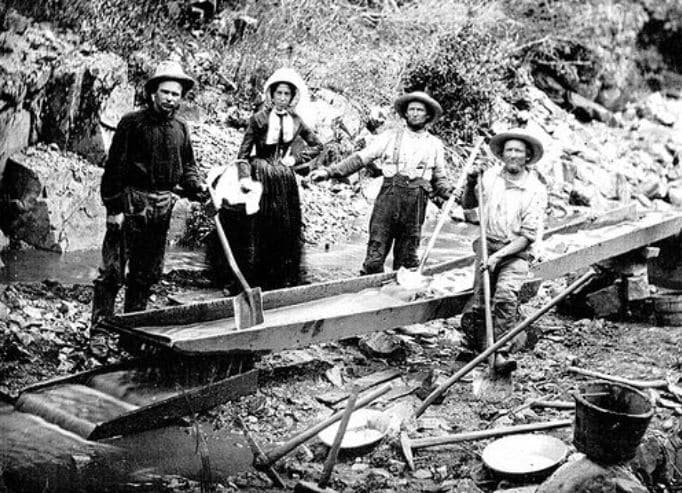 Beginning in the mid 1800's the Carson Mansion and other structures constructed along the Eureka Waterfront, providing much needed services for miners and
prospectors during the the booming gold rush occuring on the Klamath and Trinity Rivers. Humboldt Bay was the source of all commerce and the foundation on which the city was built
An infrastructure was already in place for the timber barons of the late 1800's to exploit. It was only then that a second 'gold rush', the timber industry, evolved and harvesting
old growth redwood fueled a booming local economy.
 Redwood Run Motorcycle Rally
07-08JUNE19, 2 days
Richardson Grove Campground
750 Hwy 101
Garberville, Ca. 95542
The 42nd annual Redwood Run will be  occurring in the heart of the redwoods at Richardson Grove.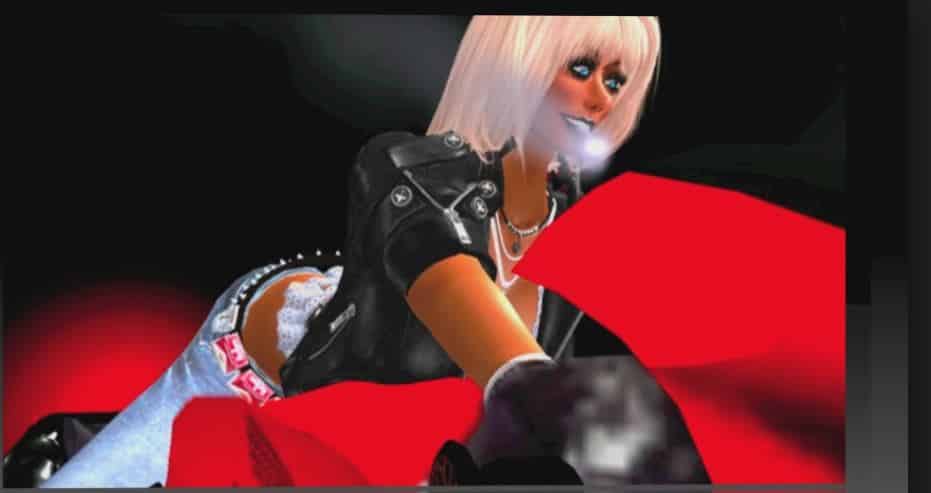 This self contained motorcycle rally is an old school event.  Camp sites with showers are available.  A hearty line up of bands will perform day and night. Bike and people contests, great food and spirits guarantee a fun filled weekend.
The wet T-shirt contest will be very competitive and judged accordingly..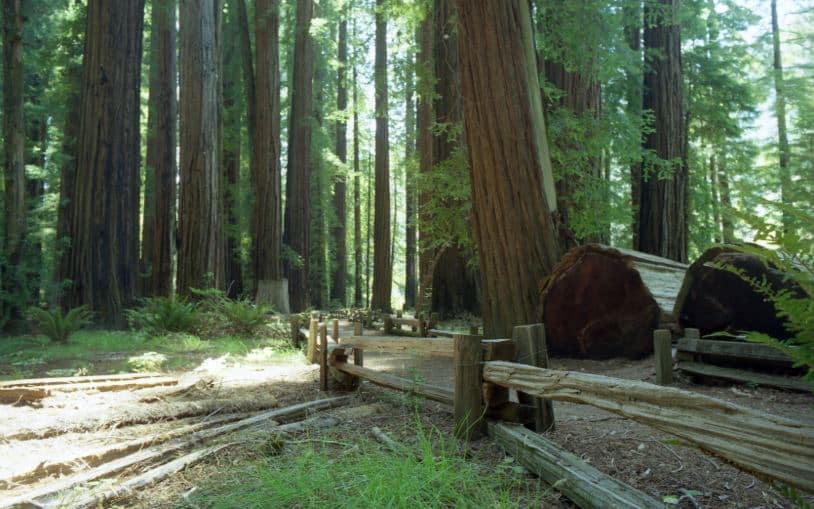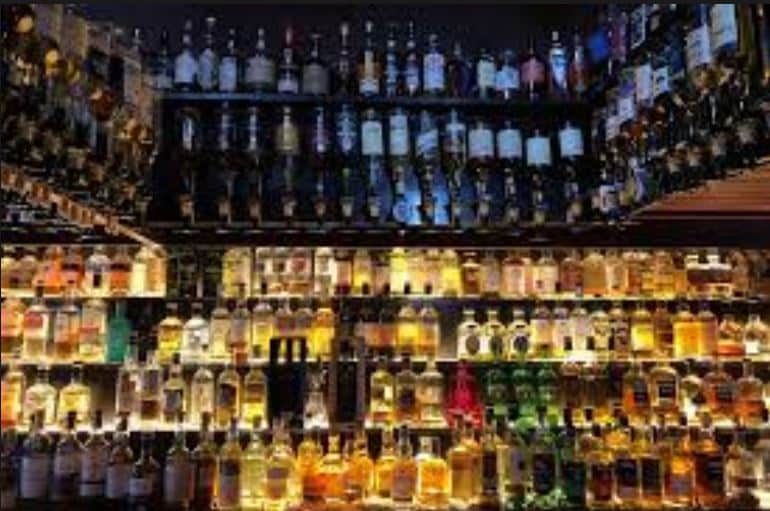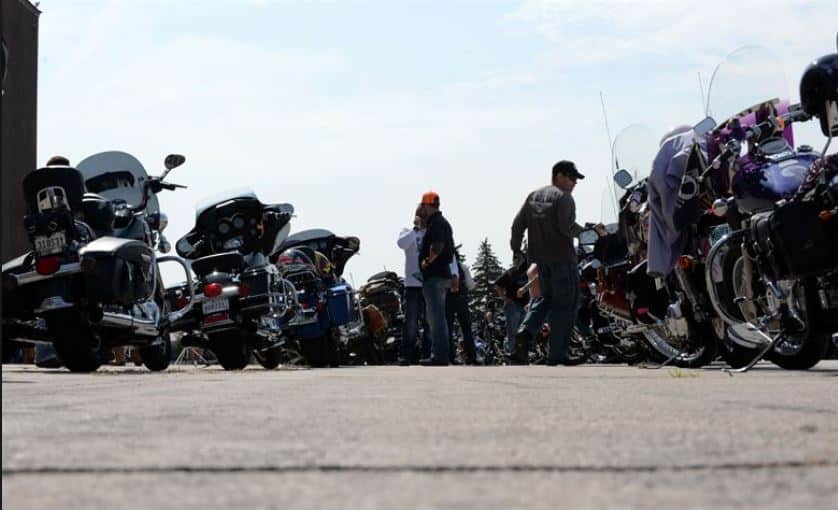 Richard Grove State Park is located on Humboldt Countys' southern most border, 75 miles south of Eureka. It comprises 2000 acres.
2019 Oyster Festival
15JUNE19
Arcata Main Street, 761 8th St c
Arcata, CA
The Oyster Festival on the Arcata Plaza is the largest single day event in Humboldt County, with over 15K attendees. The 29th Annual Oyster Festival on the Arcata Plaza features chefs and merchants, award wining oysters, contests, art and live music.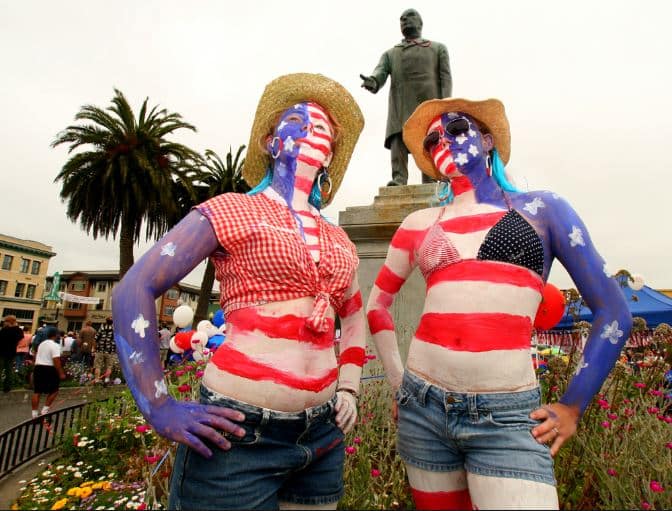 The 29th Annual Oyster Festival on the Arcata Plaza features chefs and merchants, award wining oysters, contests, art and live music.
Giant puppets, games, concession stands and great food.
The traditional Oyster Calling and Shuck-and-Swallow contests are entertaining and fun. Enjoy locally crafted beers and wines from local vineyards.
The Humboldt Bay, marshes and local lagoons are ideal habitat for oyster farming.
Humboldt Bay, the second natural largest bay in California is the oyster capital of California.  Humboldt Bay produces over 10 million oysters a year, and two thirds the shellfish in California, a 6 billion dollar industry.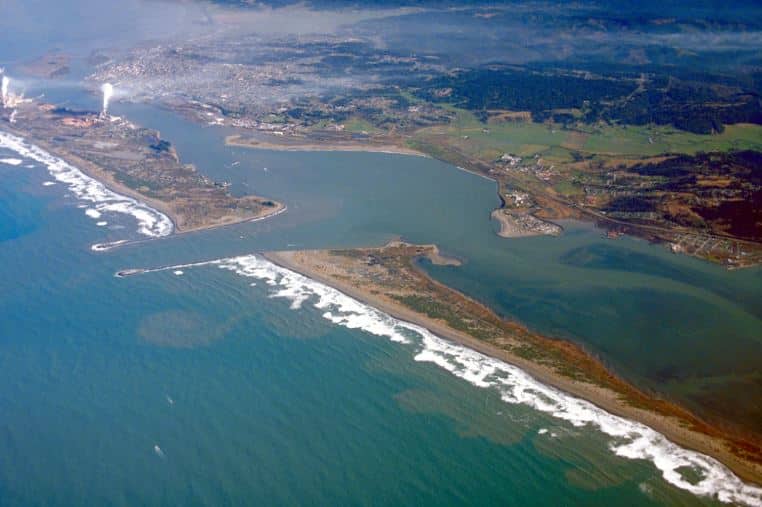 Kumamotos, a smaller, more delicately flavored variety of oyster and the Pacific variety are farmed on six farms, hundreds of acres of Humboldt Bay.
PVC hoops are seen  in the middle of the bay at low tide, organized into rows, racks and long lines above the bay floor.
Recycling is a prominent theme of the day emphasized by the volunteers  and the Green Team. The merchants supply only compos tables.  Every oyster shell                                                                                                         is composted.  All cups are recycled and nothing goes to the dump.
Trinidad Fish Festival
16JUNE19 11 AM
Trinidad, CA
The first Trinidad Fish Festival started out in 1957 as an all you can eat Crabfest for $1. This year, on Fathers Day, celebrate the 52'nd Annual Trinidad Fish Festival fundraiser.
Dance to live music at the street fair on main street. There is a activity area for kids there.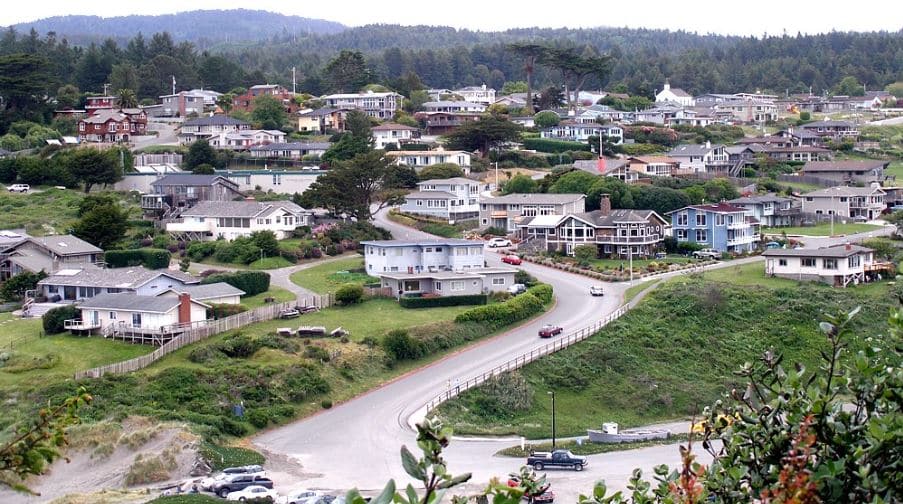 Dine on barbecued salmon and whitefish and enjoy locally crafted beer and wine from grapes grown in Humboldt County vineyards. Additionally, this year there will be activities at the pier. The landmark light house has been moved from the bluff overlooking Trinidad Bay, due to erosion issues, to Trinidad Bay.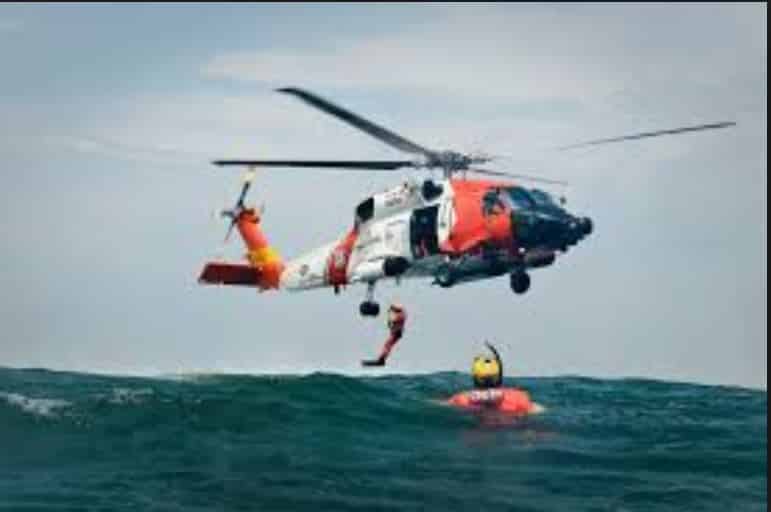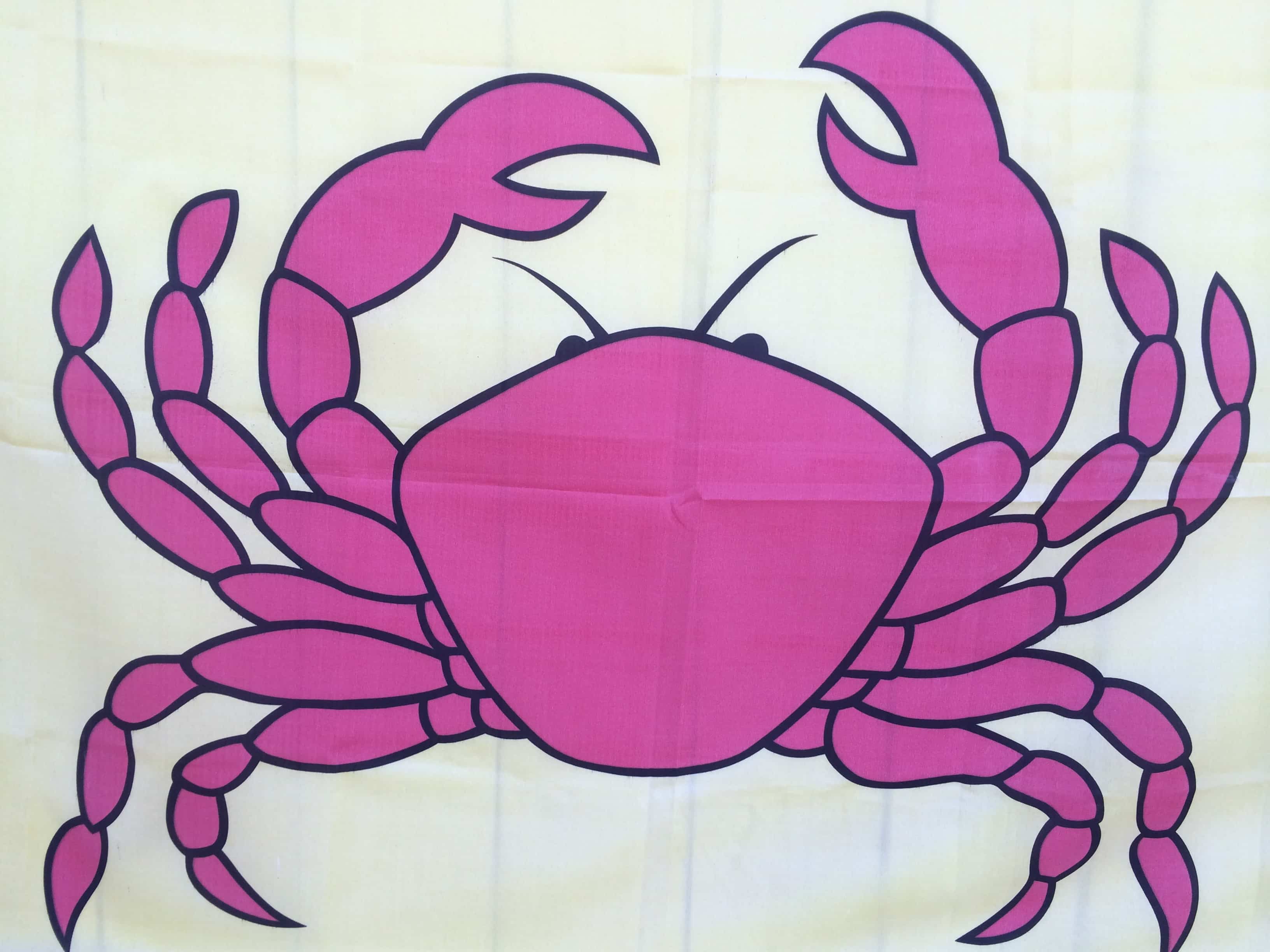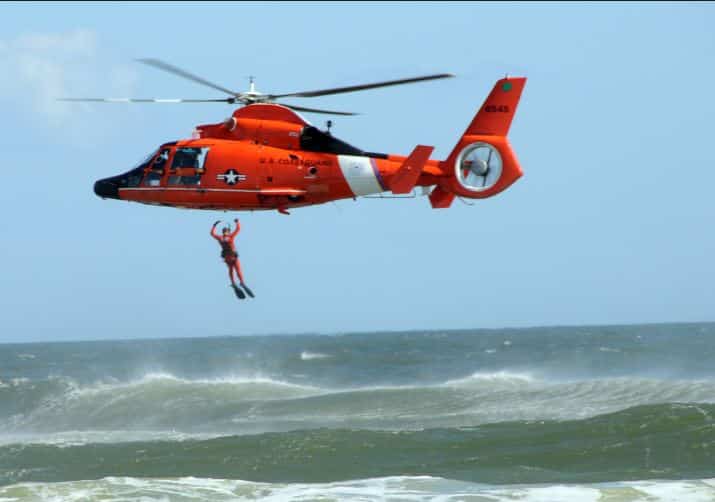 There are Lighthouse Tours available. The Coast Guard provides helicopter rescue demonstration. Local business owners, yours truly included, volunteer their time, pick up trucks and energy
to help clean up after this phenomenal fish fry..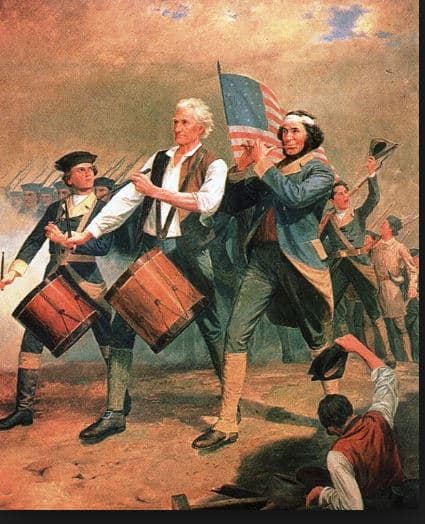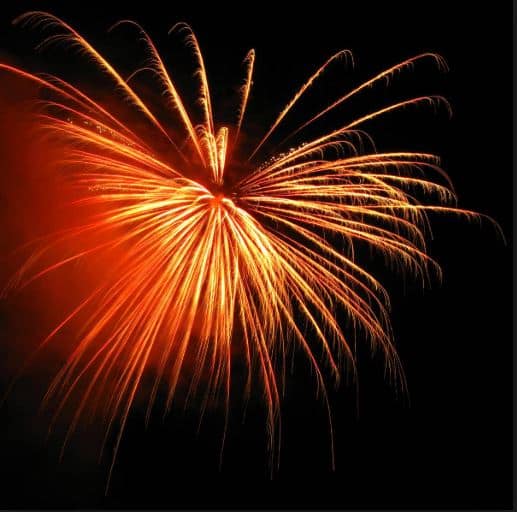 Fourth of July Festival
Second Street, Eureka CA
707-442-9054
Fireworks, family fun and entertainment spans five city blocks in historic Old Town for this popular, highly attended, event. Festivities begin at 10:00 am with live music on two stages.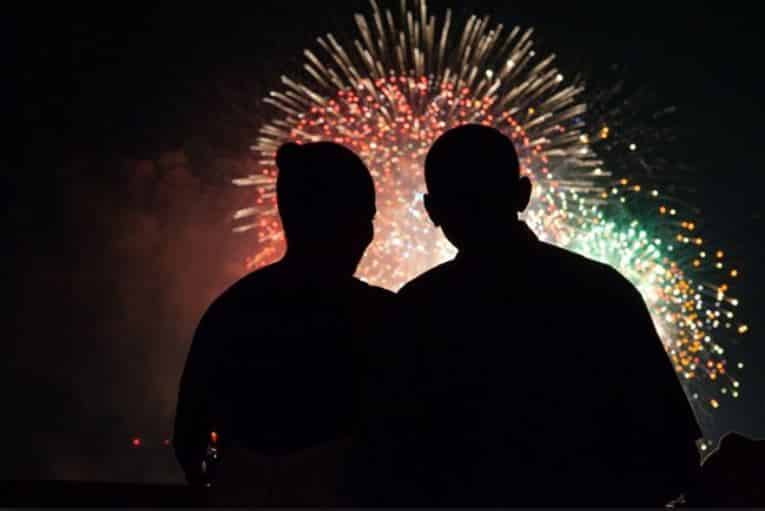 Great food options are available at concession stands. Vendors display crafts, fine art and other merchandise at their booths.
Kids will enjoy horse carriage rides, the speeder card rides and the Johnston Amusement Carnival located at the foot of D Street. Adults and kids may admire fire trucks, classic and antique cars and motorcycles.
The festival runs to 5:00 pm.

 Fireworks begin at 10:00 pm. Any where you can find a spot along the waterfront is a good place to view the fireworks display.
Arcata Fourth of July Jubilee Festival
10:00 a.m. to 5:00 p.m.
On the Arcata plaza
707-822-3619
The Bubbles Parade kicks off this fun filled, family oriented Independence Day event. Live music will be featured the entire day.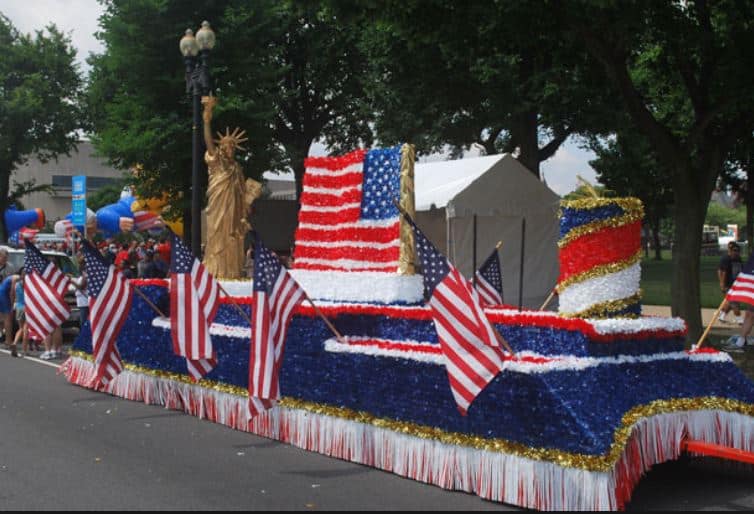 A 'super duper' kids zone, face painting, bean bag toss and skateboarding are popular with the youth.
Arts and Crafts Booths and a variety of food concession stands exihibit locally produce products, including beer and wine.
Street dancers entertain.
Annual Humboldt Folk life Festival
July 7 – 14 2018
Blue Lake, CA
The 39th annual Humboldt Folk life Festival will span one week, occurring at several venues in Blue Lake and one in Arcata. The final day of the event culminates in all day Free Festival at Dell'Arte International School of Physical Theatre in Blue Lake, commencing at 11 am.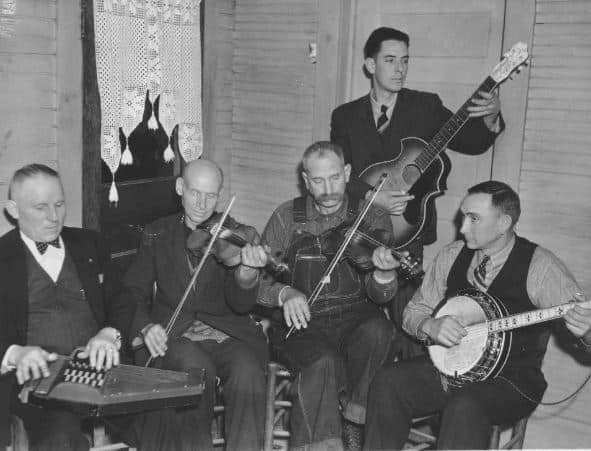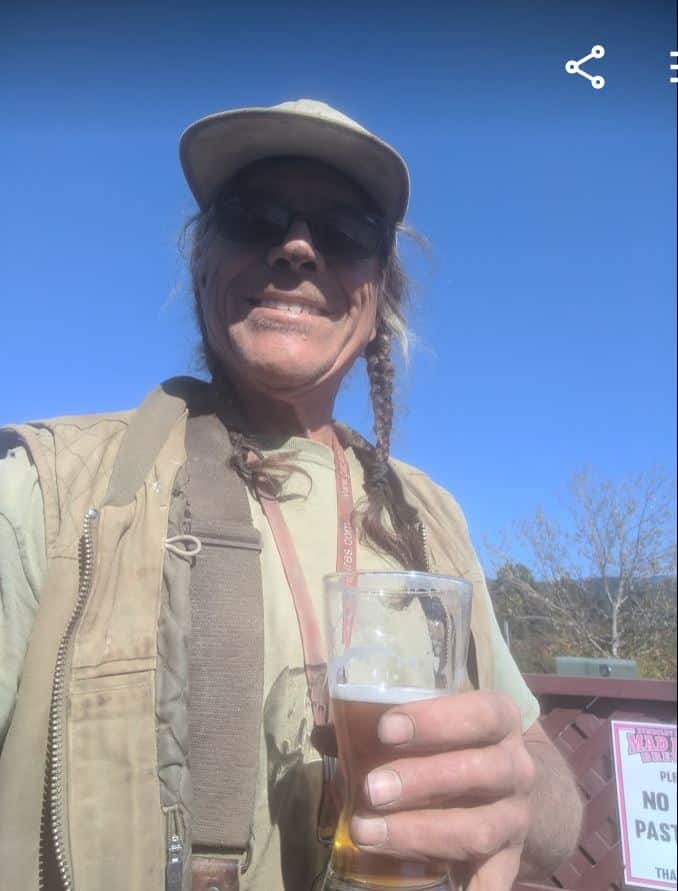 The first significant event of the event is the Kick Off Party at Mad River Brewery, a favorite of your humble  Humboldt host.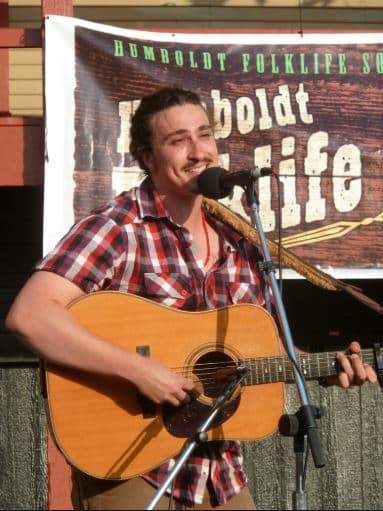 The Humboldt Folklife Festival showcases our talented local musicians and songwrithers.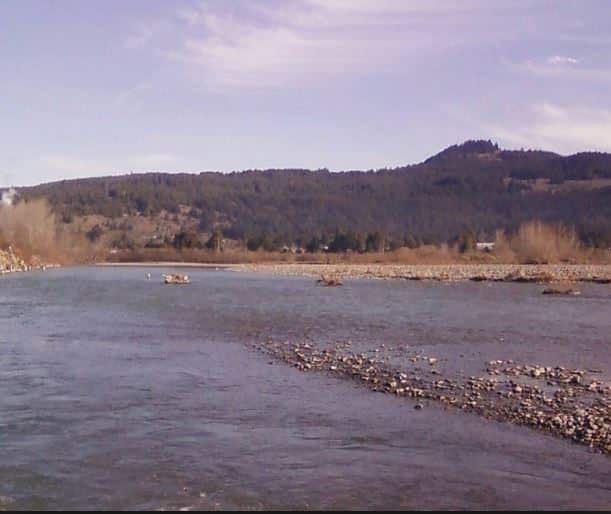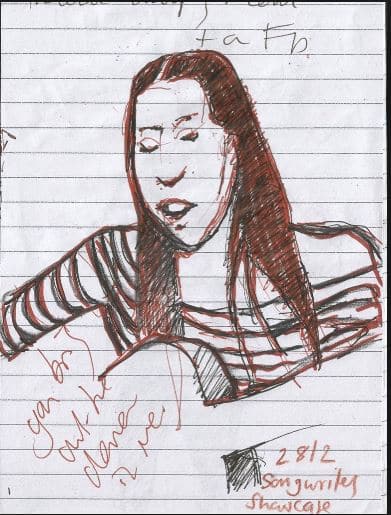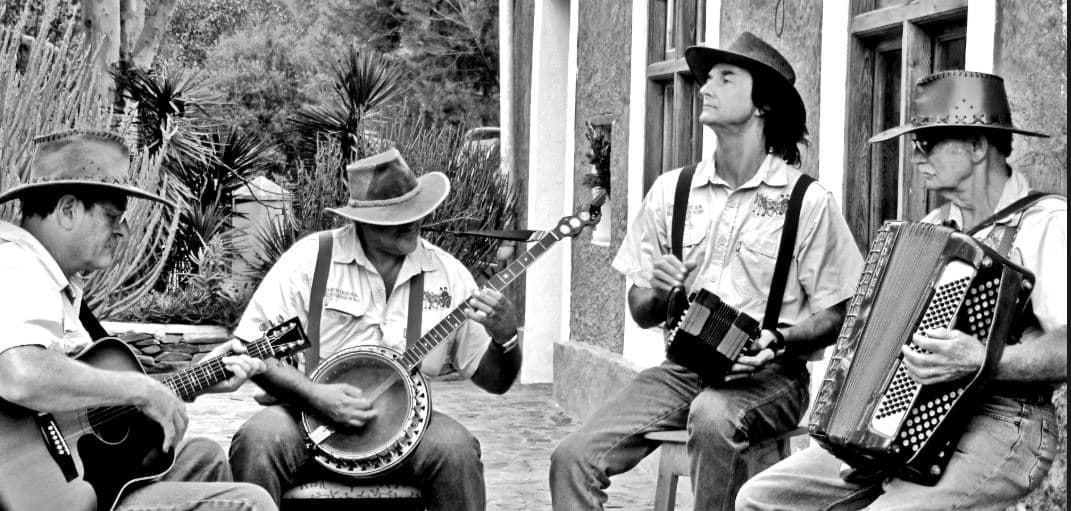 Music, dancing and locally brewed beer will set the tone for the remainder of the event, showcasing local musicians , songwriters and  stage actors during the most musical week of the year.
Fortuna Rodeo
July 14th – 21st, 2019
Rohner Park Rodeo Grounds
735 14th Street
Fortuna, CA
707-725-3959
Come Celebrate the 98th anniversary of the Fortuna Rodeo at the Rohner Park Rodeo Grounds.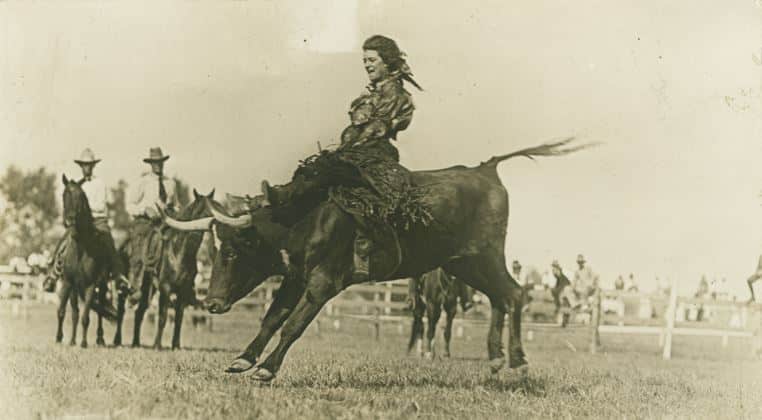 Rodeo events include Bull Riding, Barrel Racing, Steer Wrestling, Saddle Bronc Riding, Team Roping, Bareback Riding, Tie-Down Roping and Breakaway Roping. The rodeo was initially introduced to entertain the local rancher families and has since become the focal point event of the summer season in the Eel River Valley.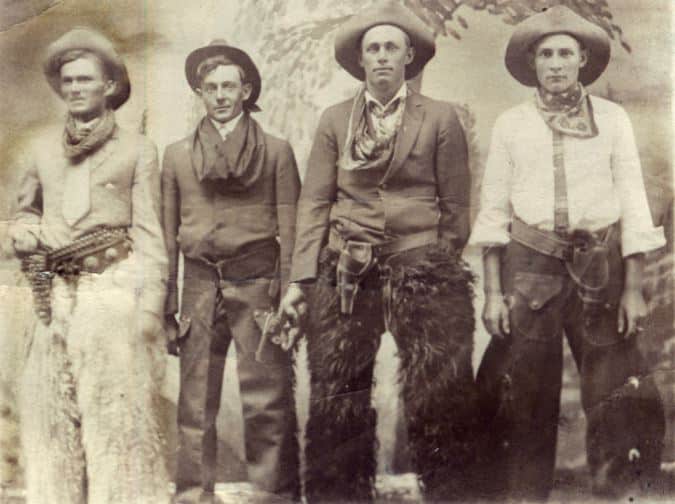 This event started as a picnic for local stock-men, who raised cattle to feed the various timber company crews logging old growth redwood .
The rich delta of the Eel Valley provided the foundation for raising beef and the emergence of the dairy industry.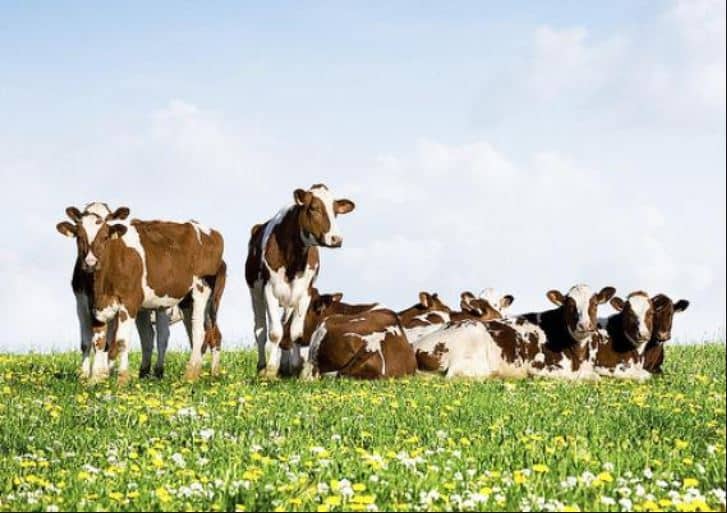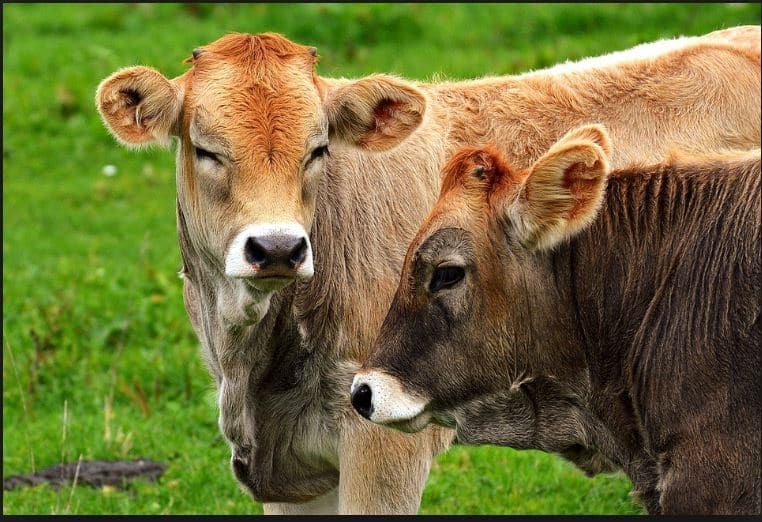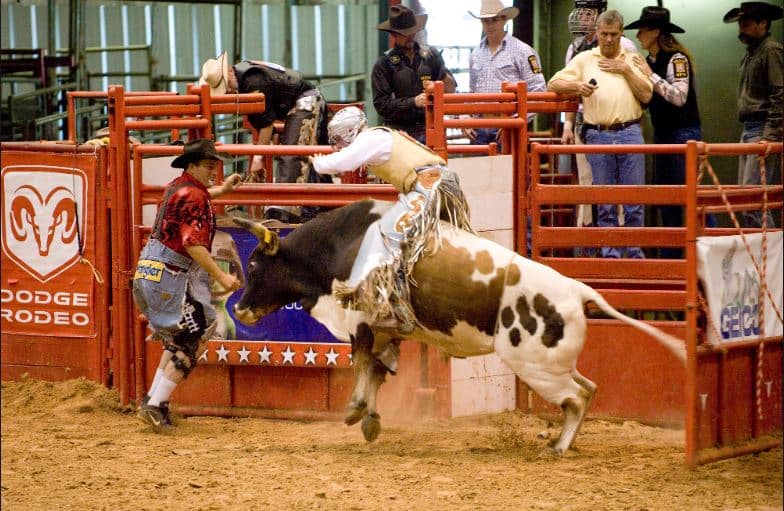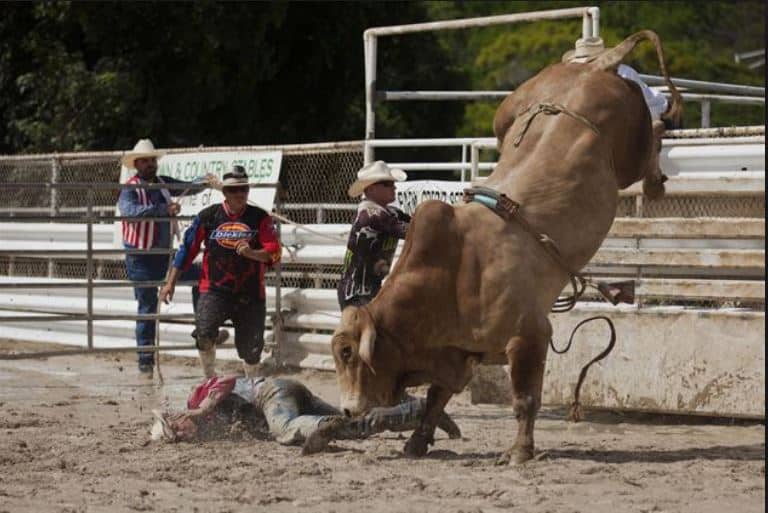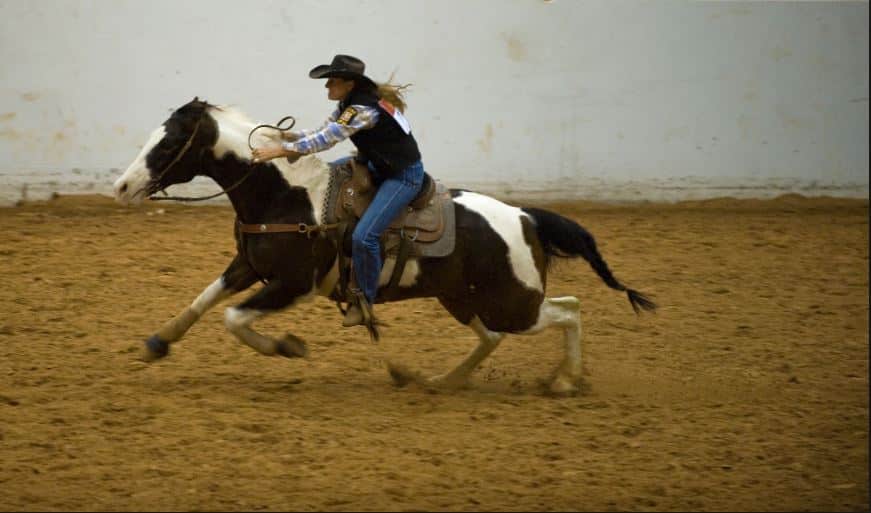 A booming local economy resulted from servicing miners during the
the CA Gold Rush, crews logging old growth redwood, cattle ranchers, dairy's and others.
Orick Rodeo
Orick Rodeo Grounds
1000 Drydens Rd, Orick, CA 95555
(707) 488-2885
The 57th annual Orick Rodeo, scheduled for the second weekend in July, will be on 15-16JULY19.
Competitive events include Junior Steer Riding, Quad Racing, Bareback Bronc Riding,
Barrels, Bull Riding Calf Roping, Cowgirl's Breakaway Roping, Saddle Bronc Riding, Steer Wrestling,
and Team Roping.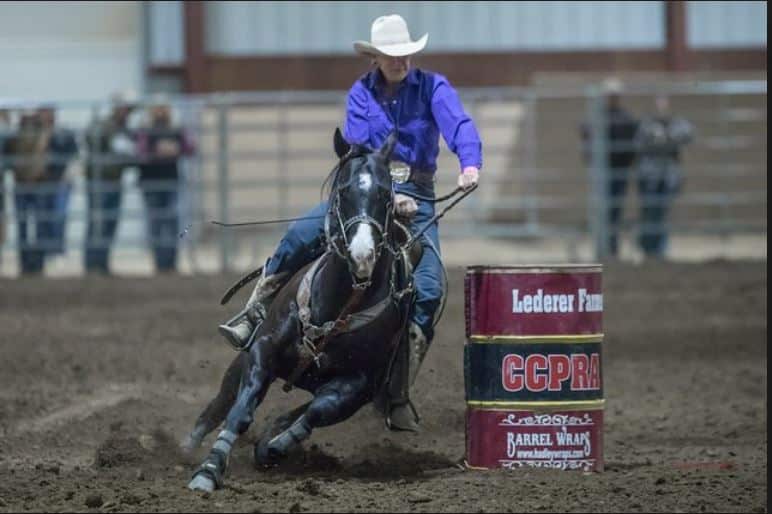 Finally,  GYMKHANA will have competitive games on horse back at Kjer Rodeo Grounds starting at 9:00 am Saturday & Sunday.
Reggae on the River
Aug 2 – Aug 4, 2019
Frenches Camp on the Eel River
Humboldt County
Your humble Humboldt host attended the first Reggae on the River Event in 1984. Since then, the crowd size has exploded from 3000 people at this annual three day Reggae Festival to over 20,000. 
The venue has changed over the years due to politics, greed and mismanagement.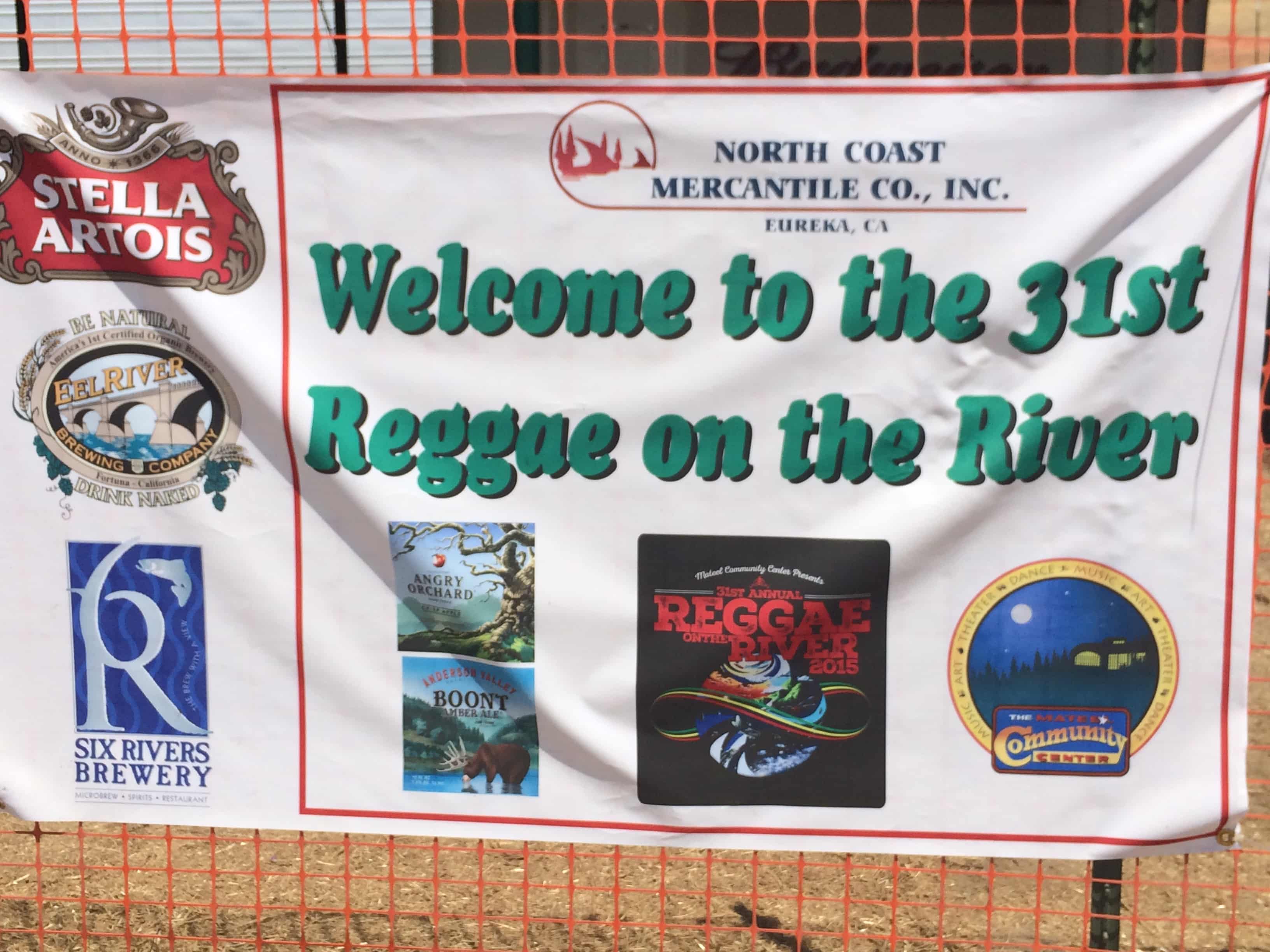 At one point, this event morphed into 'Reggae Rising', was staged at a different venue and frankly, lost some of it's pizazz.  
In 2013, the Reggae on the River Event returned to it's roots, Frenches Camp, a sandy bend on the Eel River, 10 miles South of, Garberville, California.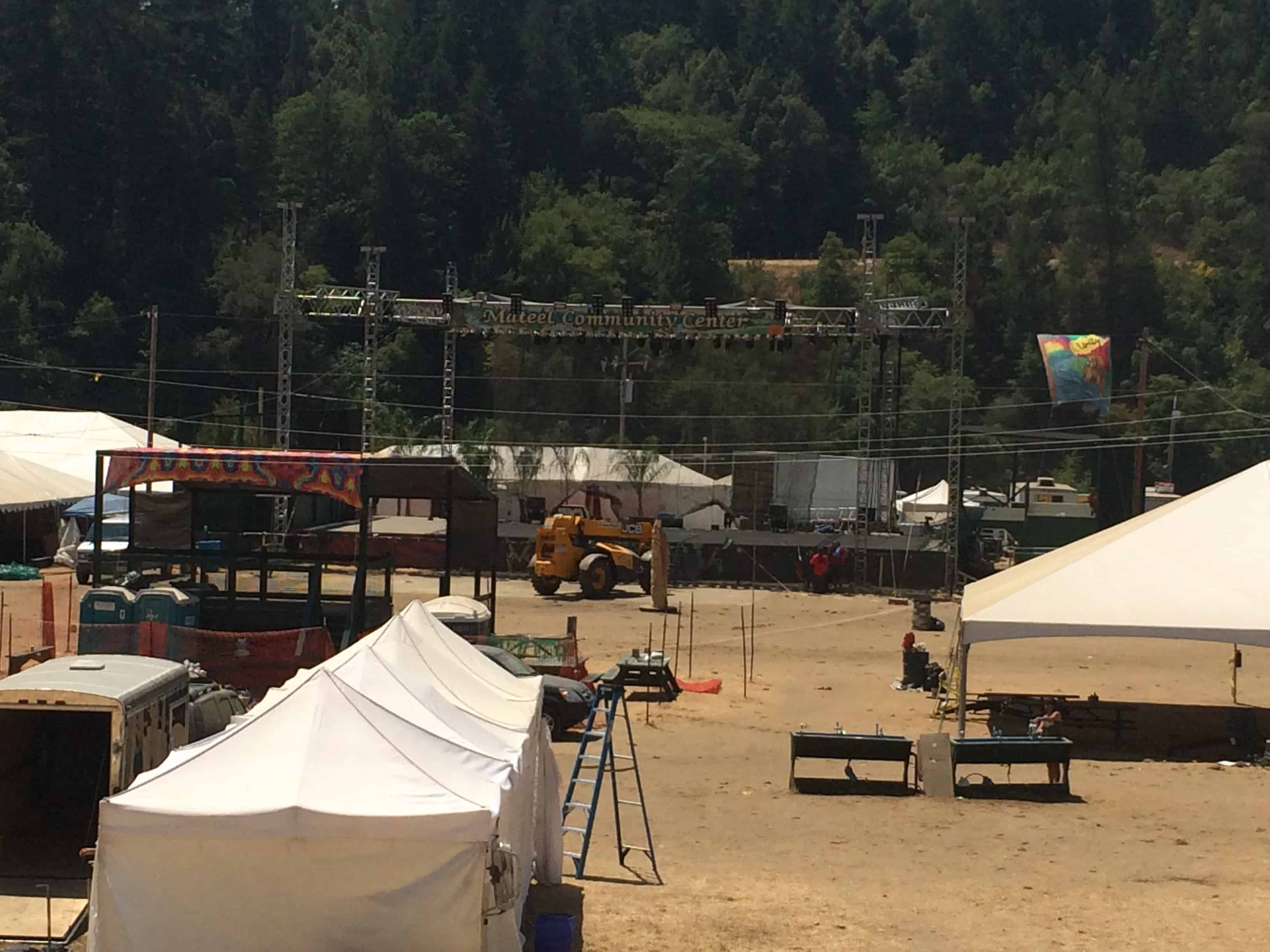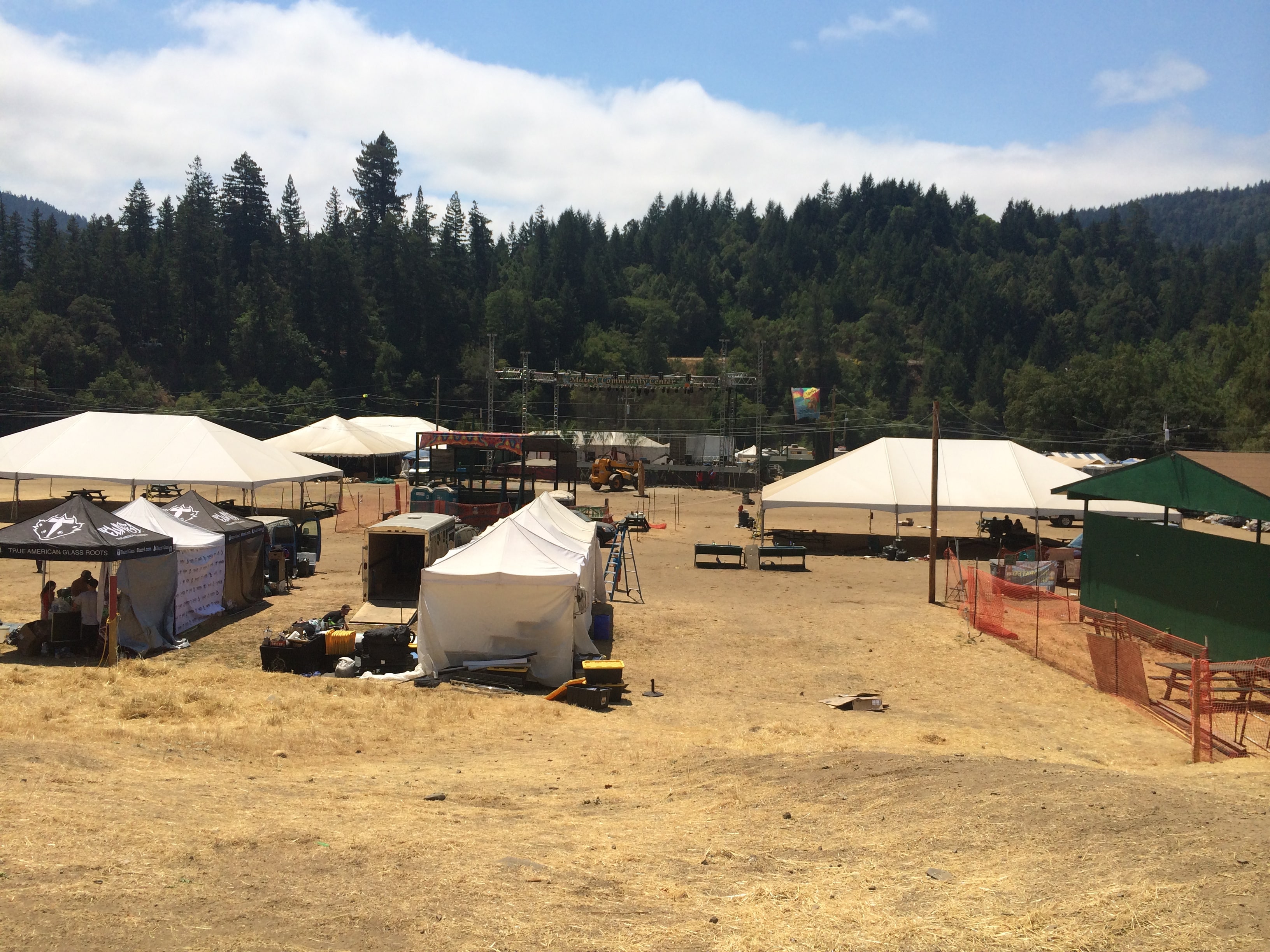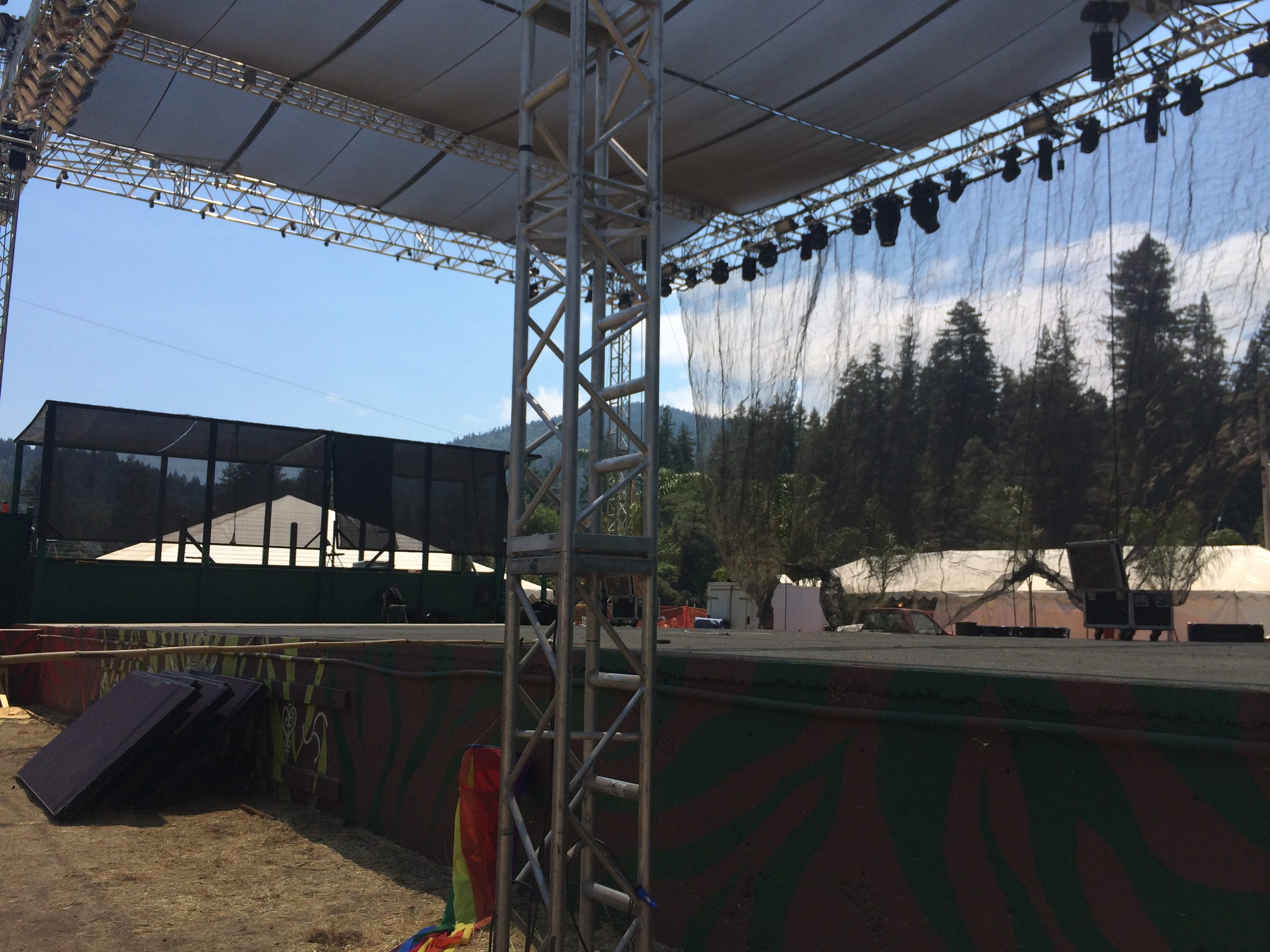 Some of the biggest names in reggae, dozens of artists take the stage starting at noon and perform until midnight. The Marley brothers have brought the house down
at Reggae on the River several times over the past 35 years.
Other dynamic Reggae artists from Jamaica have done the same giving global recognition to what started out as a fundraiser
to replace the community center that had been destroyed by an arsonist.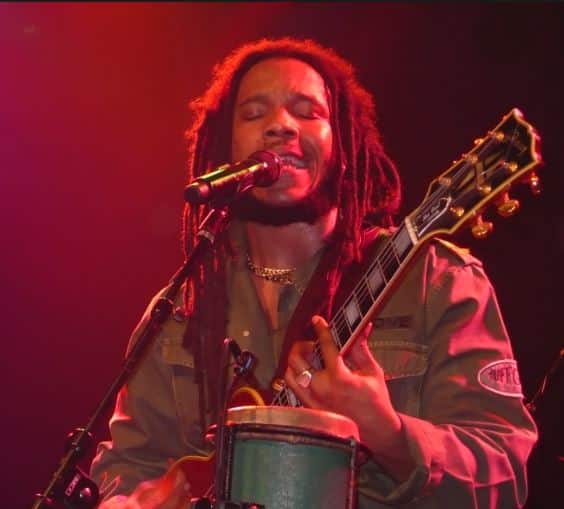 Dance parties, jam sessions and after parties continue until dawn.  
 The greater majority of festival goers camp in tents up and down the river.
The high rollers are 'glamping' in their RV,s and Tour Buses in their 'elite' neighborhood, hidden away from the seemingly endless line of porta potties on the other side of the tracks.
There, the party never ends..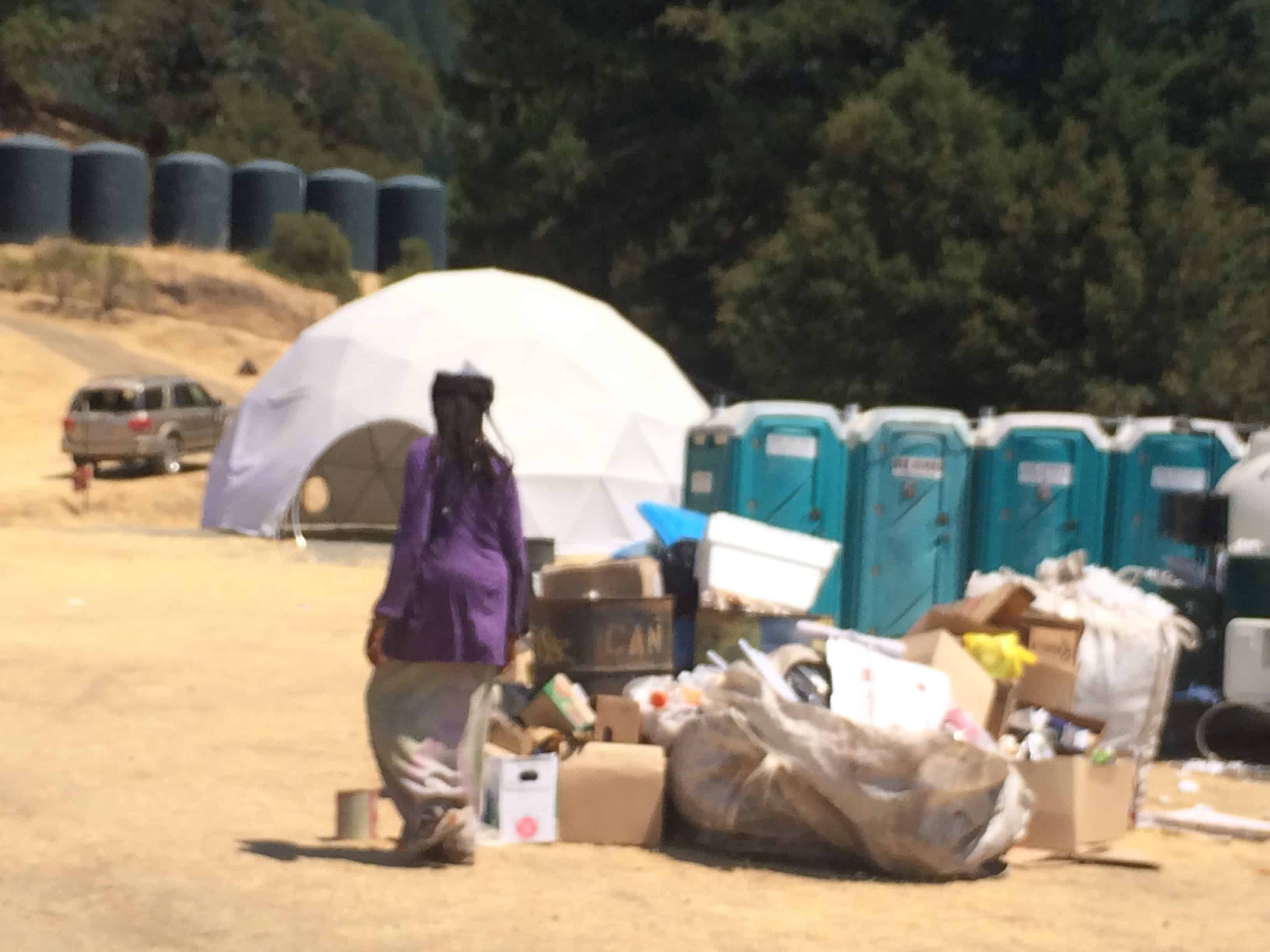 A non profit event supporting the Mateel Community Center, volunteer groups are largely responsible for the logistical 'heavy lifting', arriving weeks early to organize and set up the event.
It is worthwhile to volunteer.
Disregarding the 'perks' which include access backstage to  meet with world renowned  artists including the iconic Stephen  Marley,  the volunteer group is a close-nit grass roots family that return each year for what has become a county wide reunion.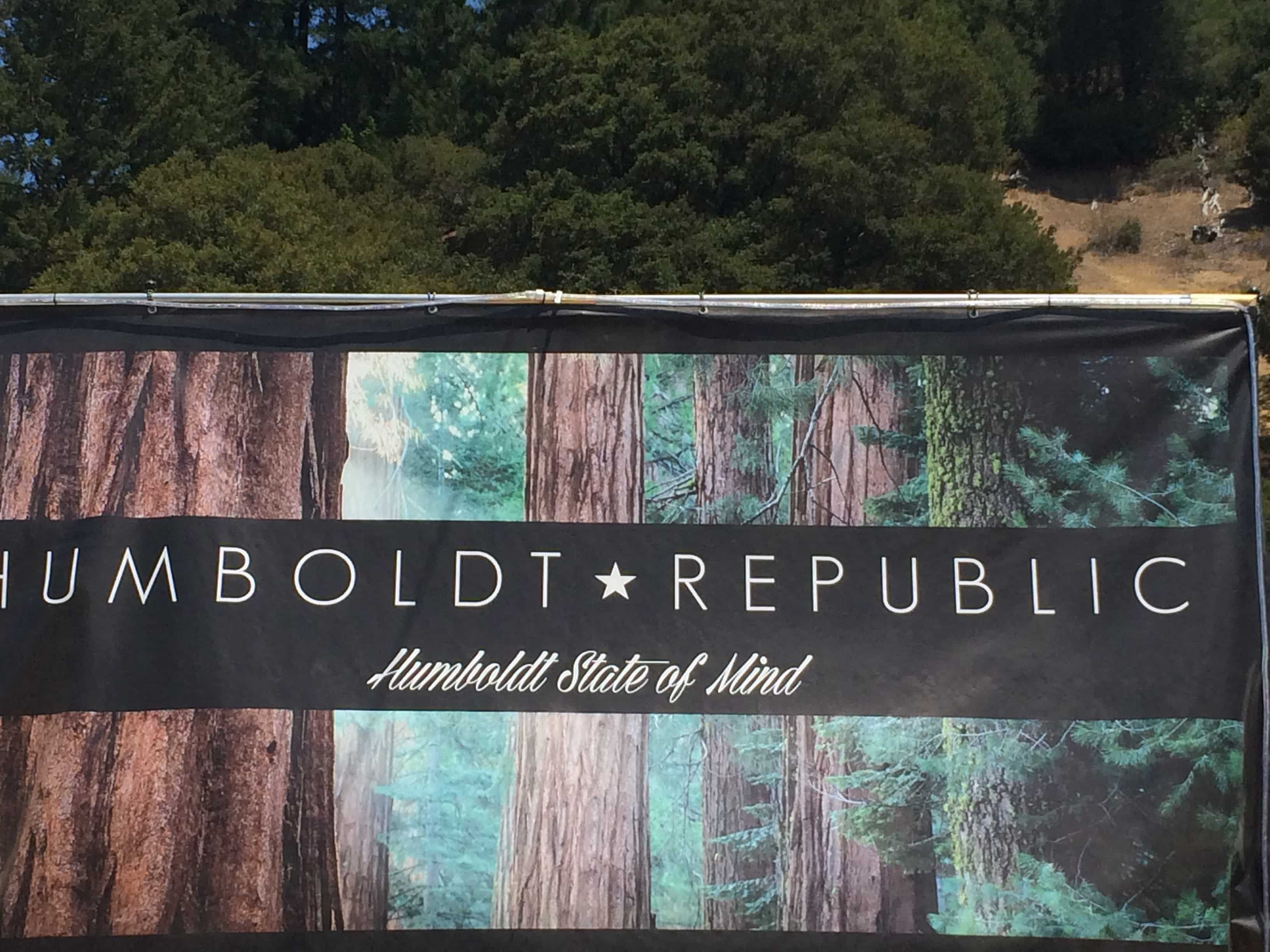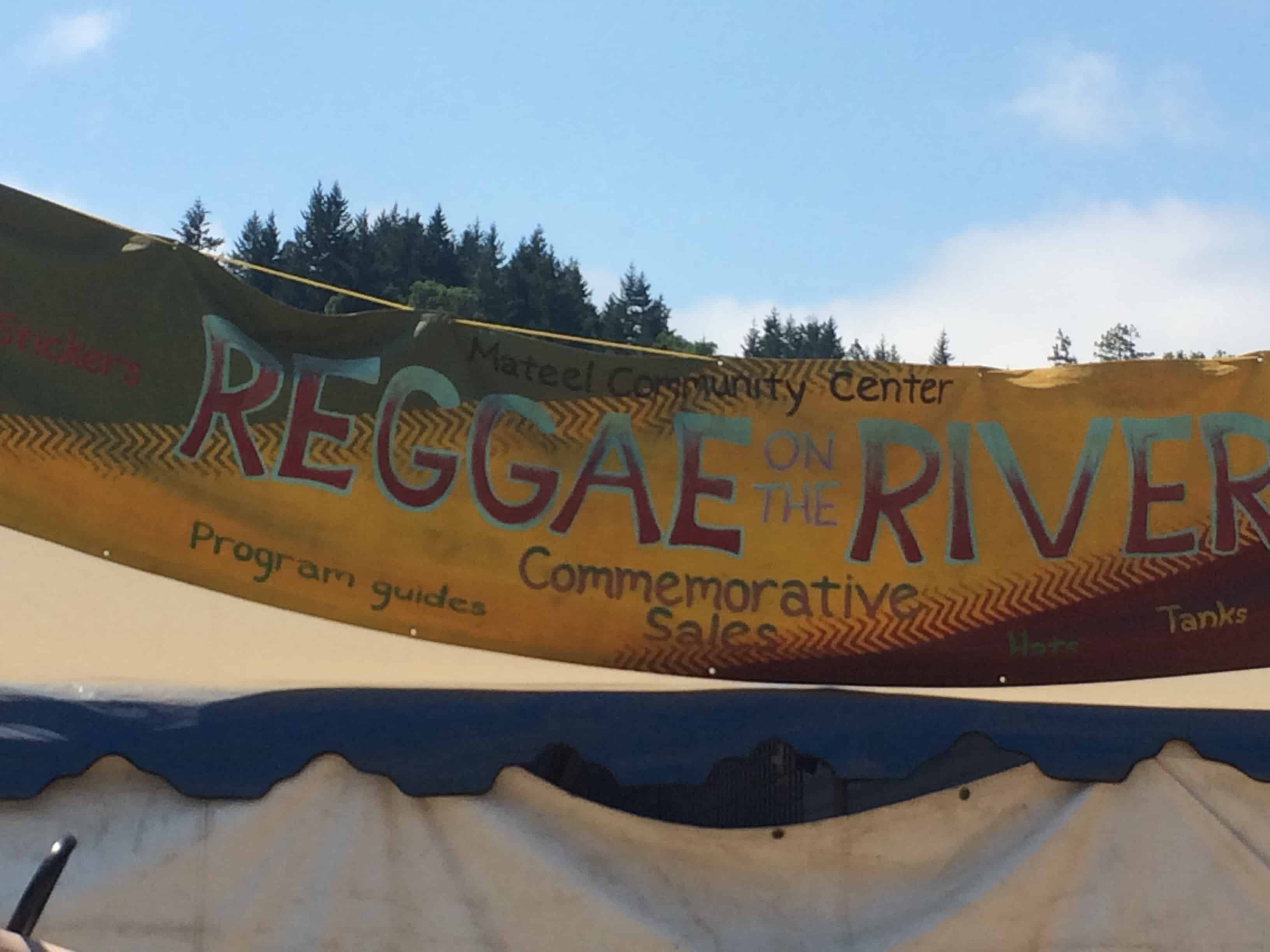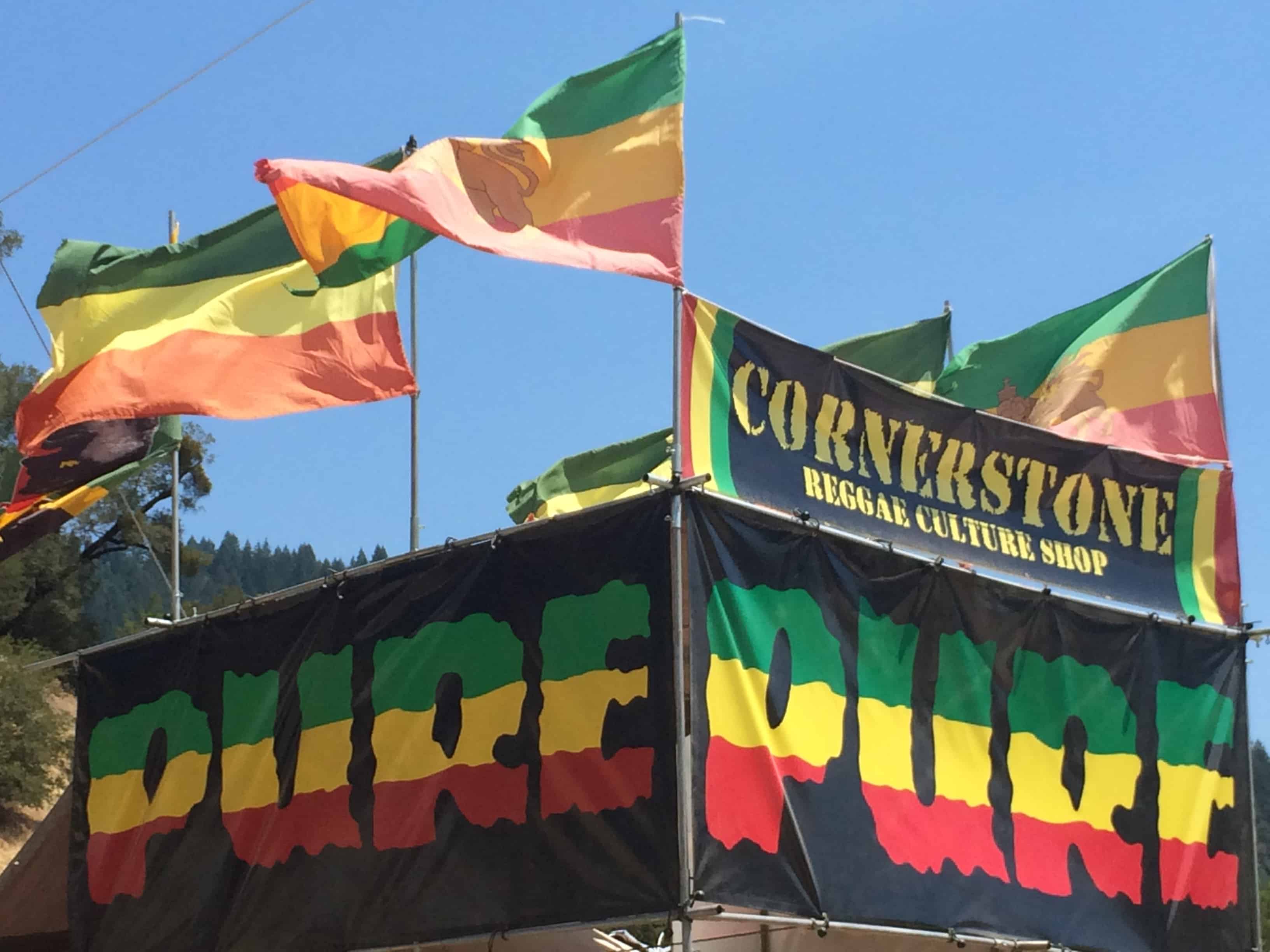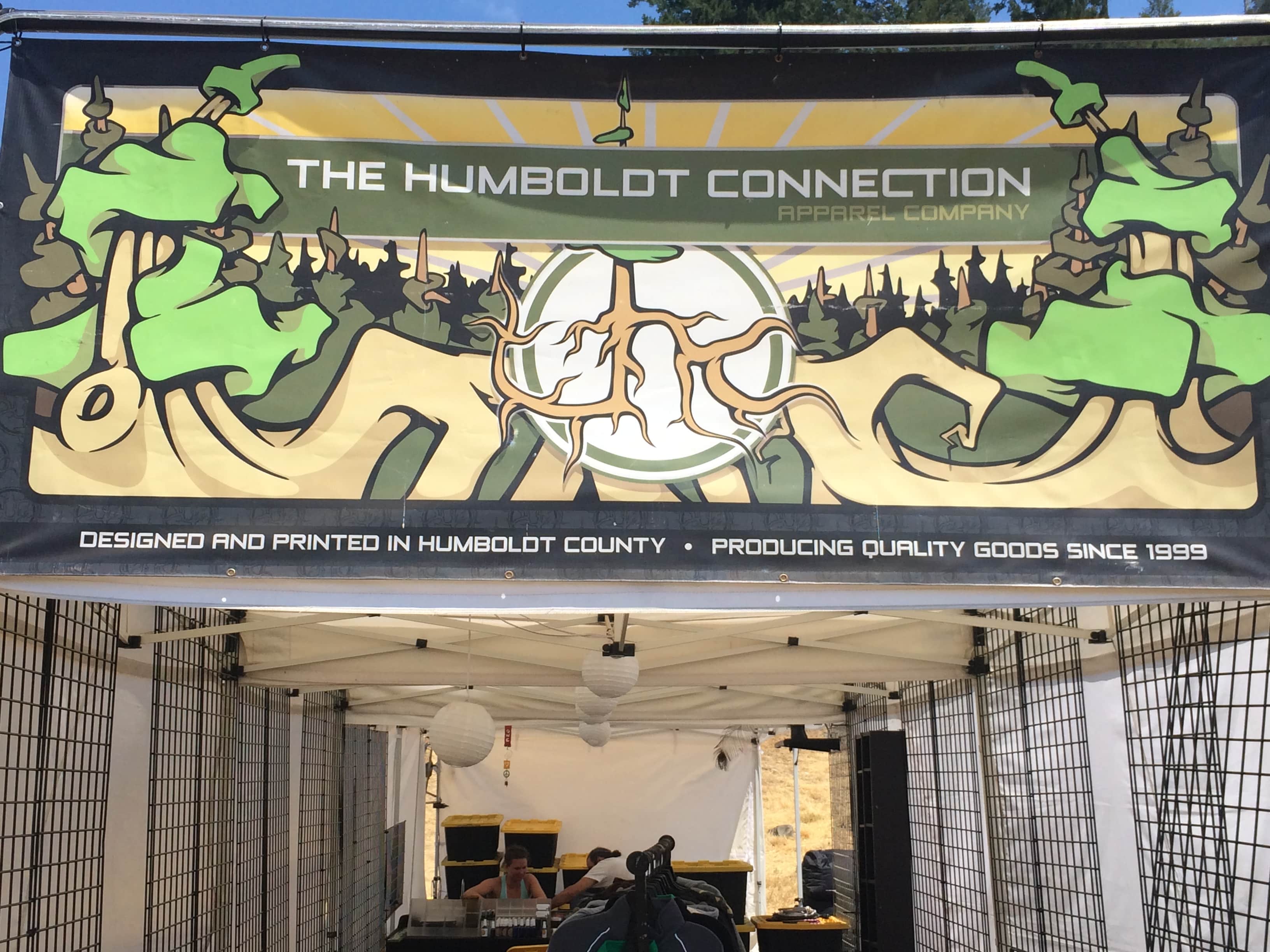 Local artists, craftsmen and businesses are well represented, presenting their products in stylish competing concession stands. 
The concessions stands offer a variety of healthy options for food.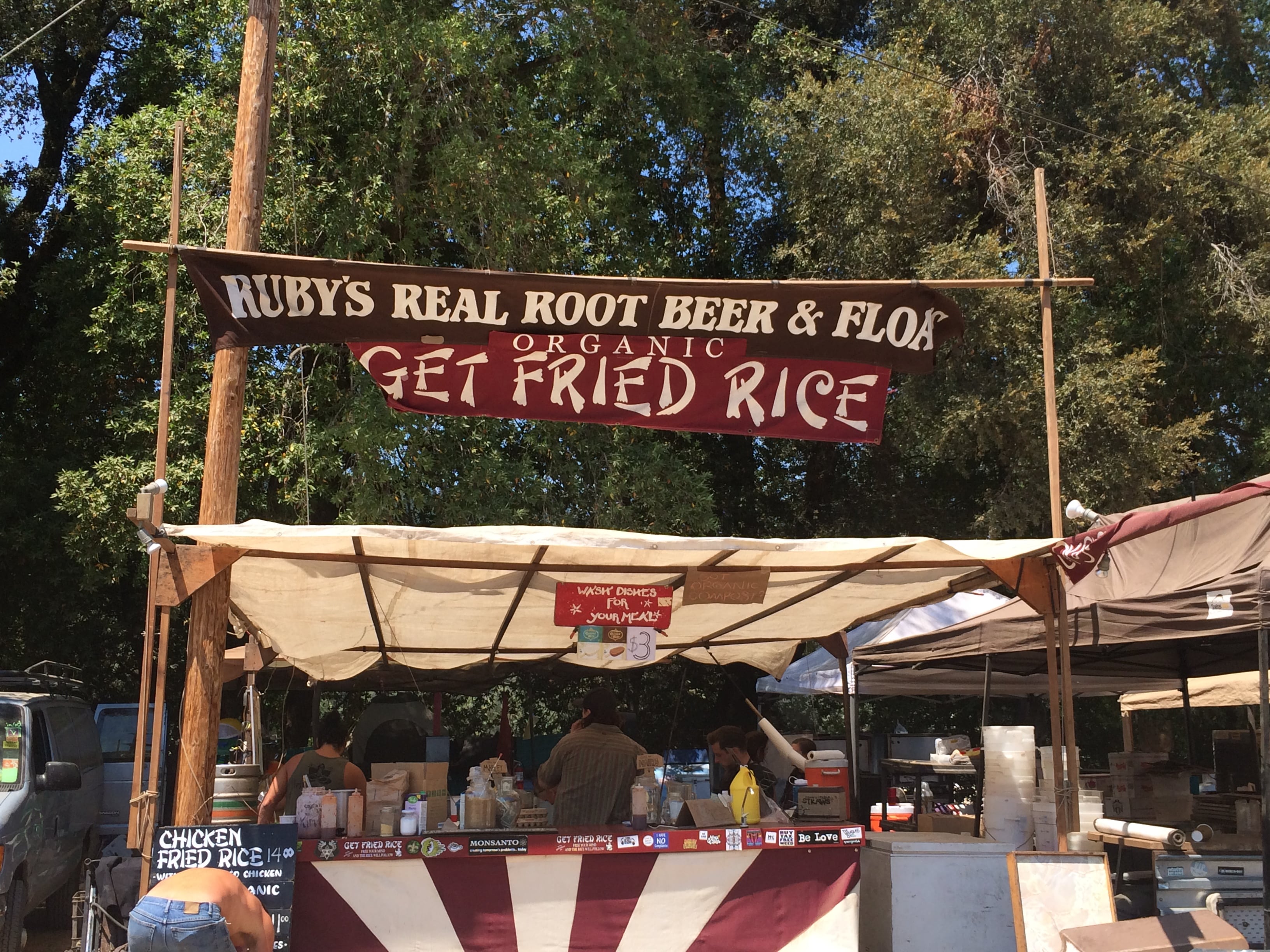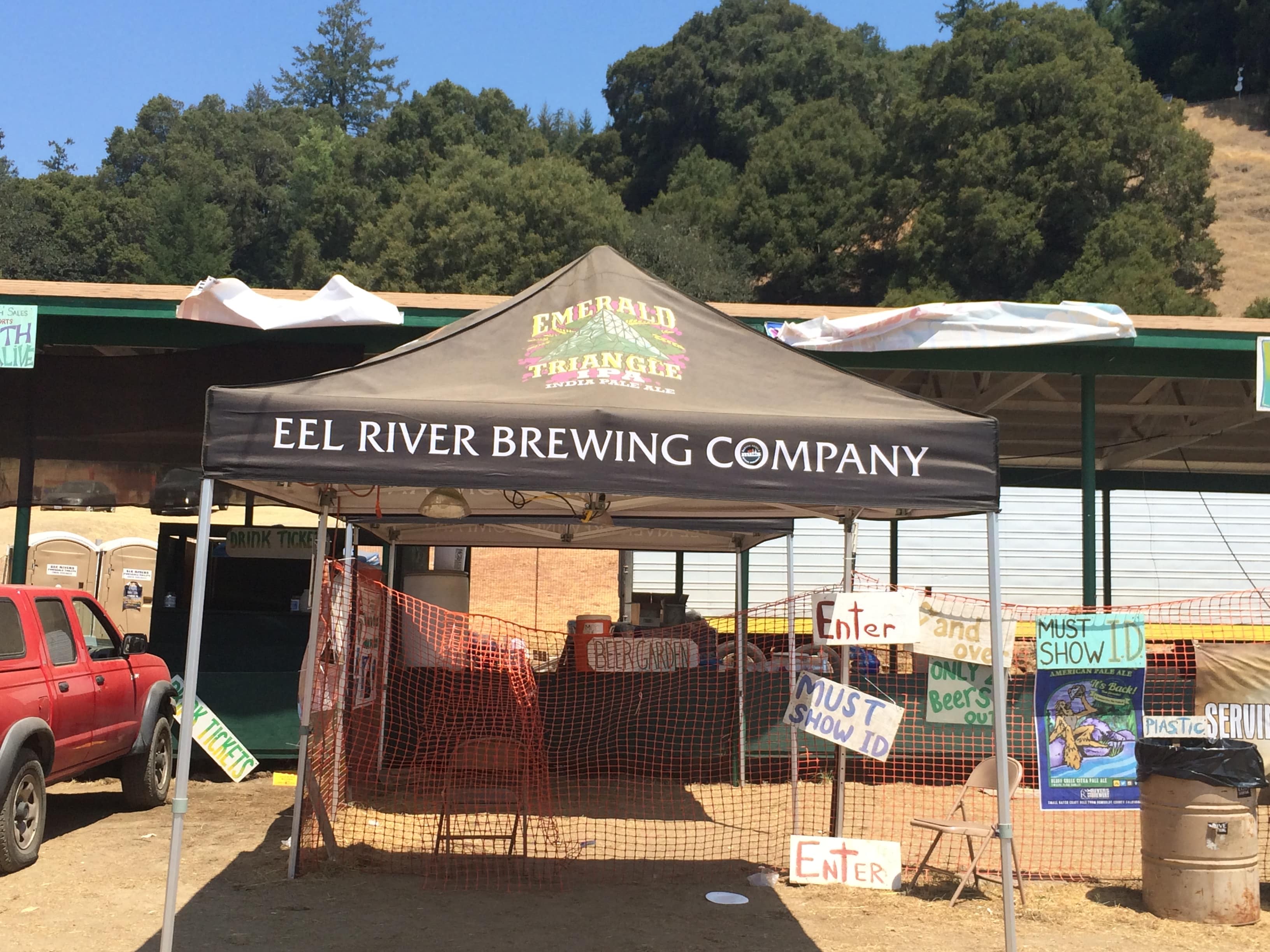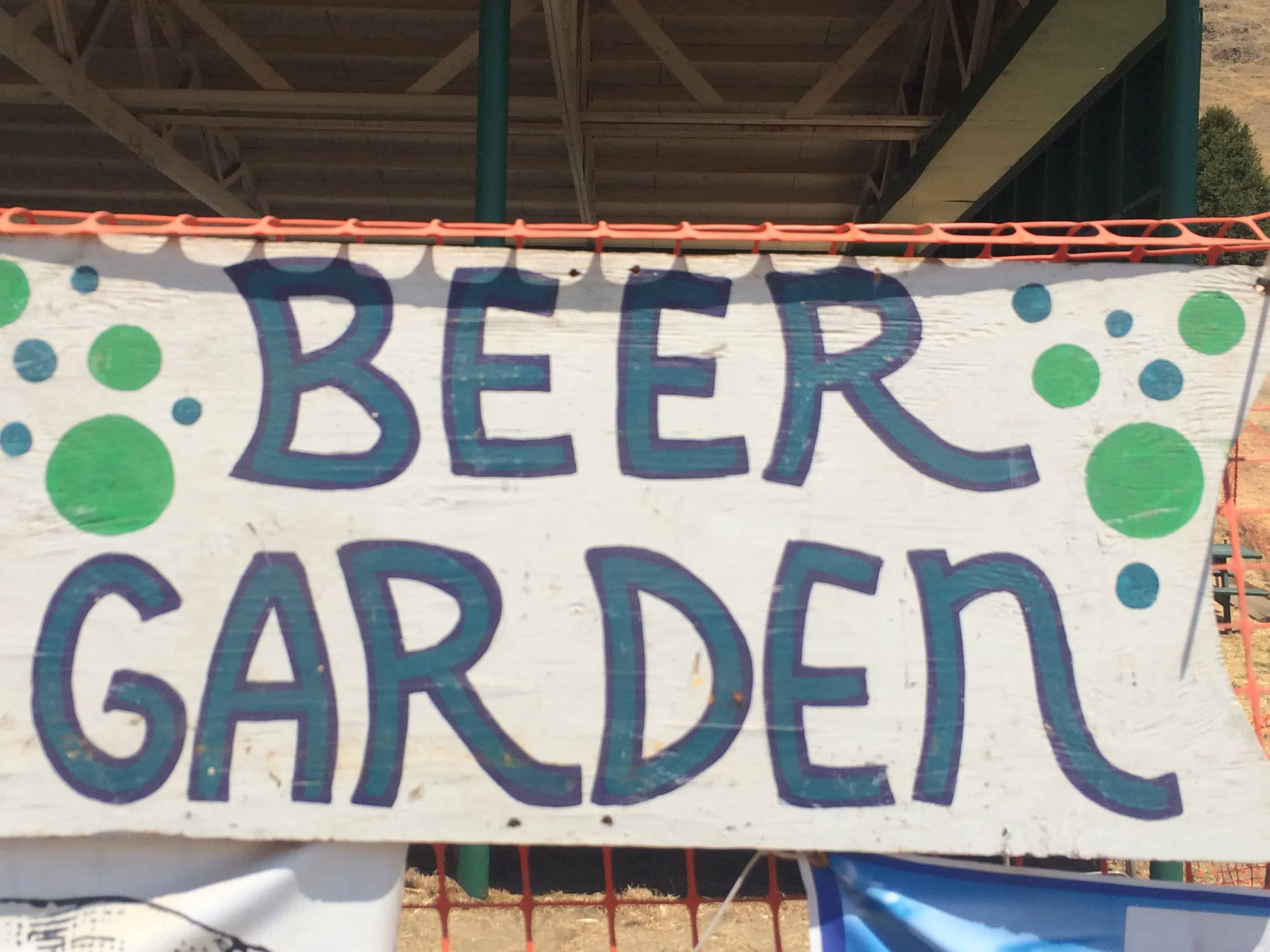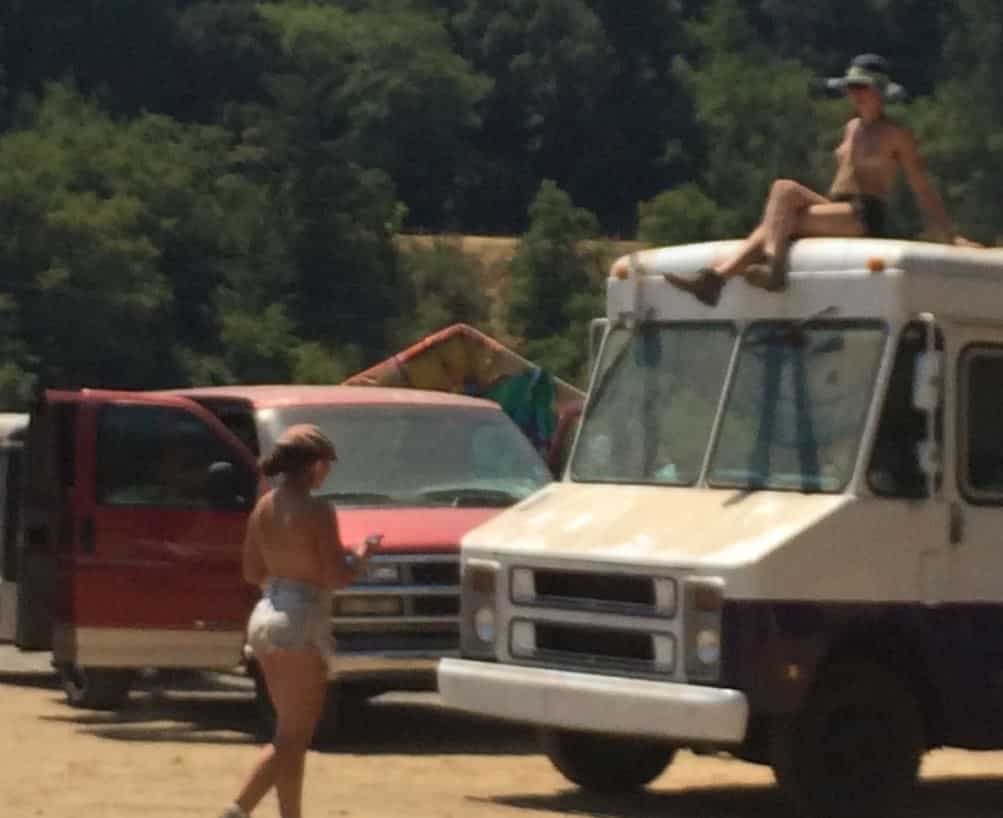 Cannabis is legal in California, obviously celebrated, prevalent and available at this culturally rich, family friendly, believe it or not, Reggae event. 
Located at the epicenter of the Emerald Triangle,  Reggae on the River
openly celebrates the Rastafarian  sacred herb.
MEMO: The long history of Humboldt Countys' black market 420 produce hasn't ended yet. However, the era of prohibition apparently has, providing relief to local families and rude boy growers who have been literally 'under the gun' and risking everything for decades,
HOT TIPS!  Nudity is prevalent, especially on the rocky river bed where sunglasses and a pair of sneakers are a must.
Humboldt County Fair
Humboldt County Fairgrounds
1250 5th Street
Ferndale, CA 95536
(707) 786-9511
The 123rd annual Humboldt County Fair will run August 15 – 25, 2019. This iconic event is attended  every year by the same fun loving, hard working local residents, a kin to a family reunion.  
Family friendly in every way, all activities and events commence at noon each day and terminate at 10:00 pm.
This year, more than 70K attendees will enjoy events including horse races, mule races, live entertainment,
art, carnival rides, contests, handicrafts, sheep dog trials, floriculture, food booths, livestock and more. 
There is six days of live and satellite horse racing! There is mule racing also.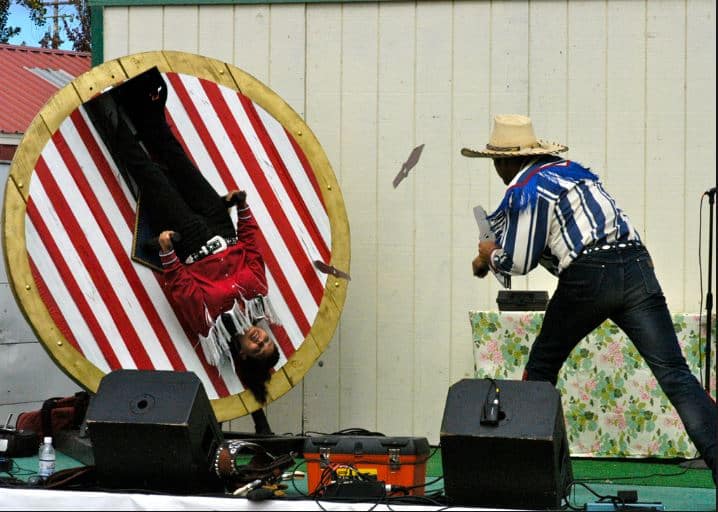 There is six days of live and satellite horse racing! There is mule racing also. Live entertainment, carnival rides, livestock events, exhibits and great food make this 10 day event a county wide family reunion. Live entertainment, carnival rides, livestock events, exhibits and great food make this 10 day event a county wide family reunion.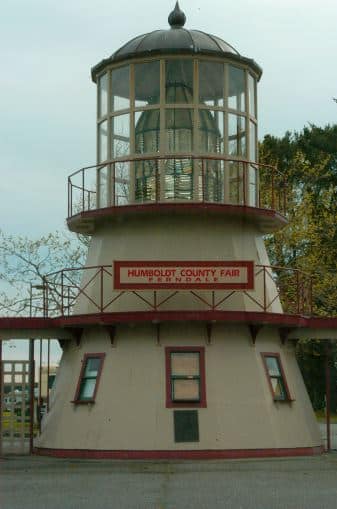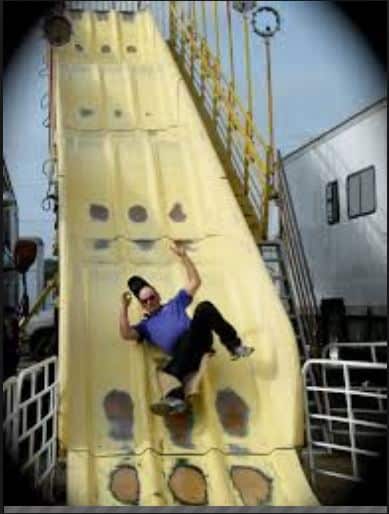 Big Foot Days
(1st Saturday in       September) 
Willow Creek,  CA 
The legend of BIGFOOT looms large in the town of Willow Creek. The annual Big Foot Days parade occurs on the first Saturday of every September, paying homage to their legendary hometown hero.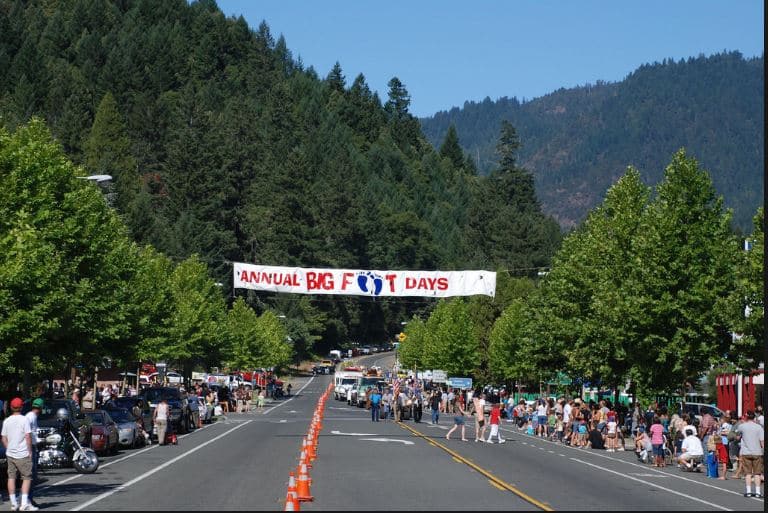 Enjoy the parade downtown. The loggers competition, where contestants showcase the specialized skills of the industry, is entertaining and fun to watch.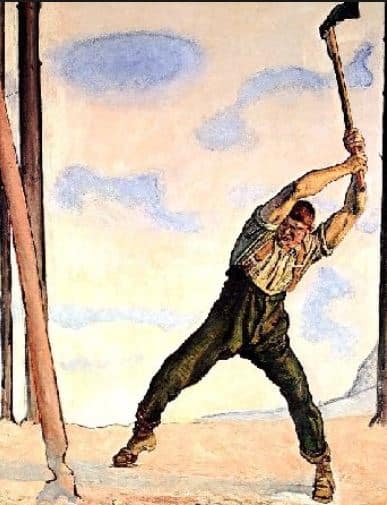 Originating from the 16″ tracks discovered by loggers over sixty years ago, the legendary Sasquatch has become a media icon.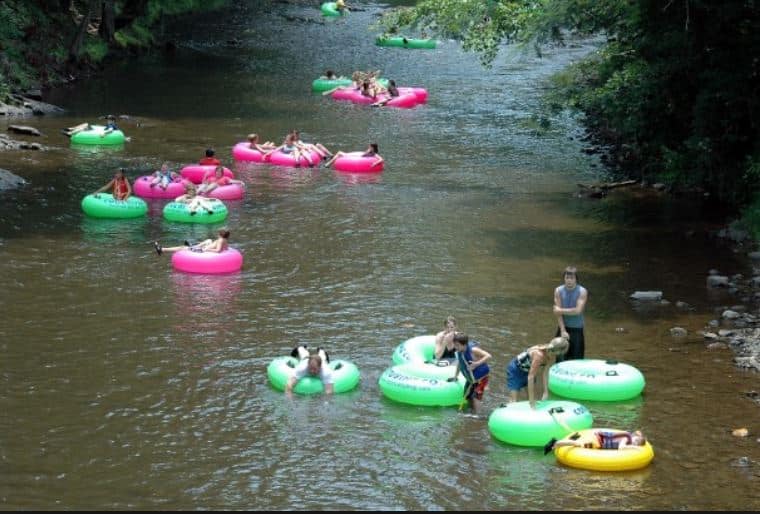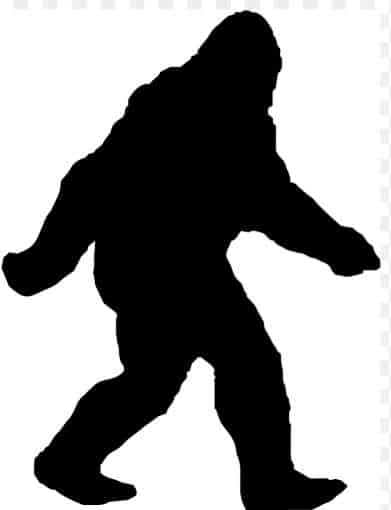 The Trinity River flows past the town of Willow Creek before its confluence downriver with the Klamath at Weitchpec.
River rats and rafters
cherish this sacred river for it's awe inspiring  natural beauty, placid deep pools, sandy bars, whitewater rapids, birds and abundantly diverse wildlife.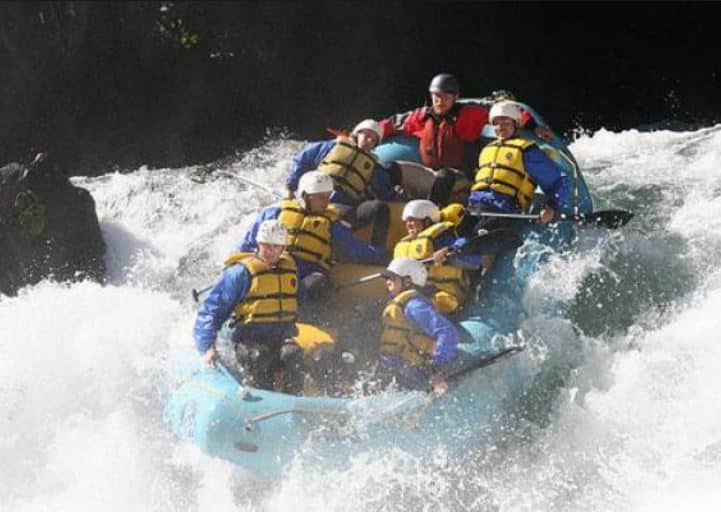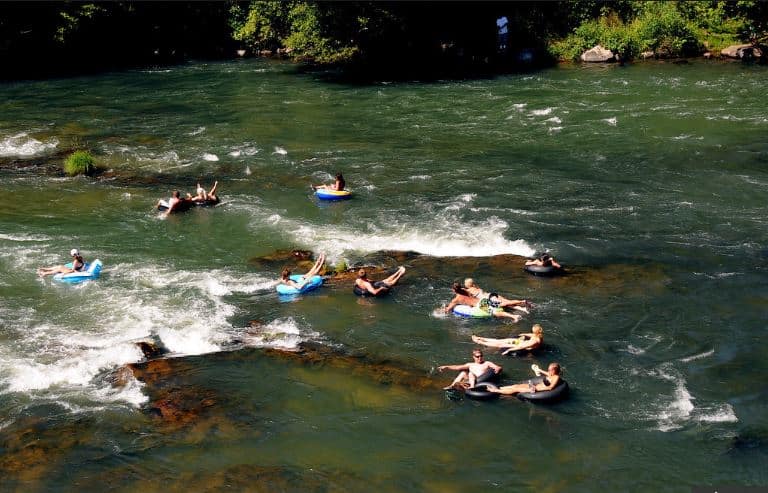 On summer weekends, rafters, rivier rats and sun worshipers from the coastal areas converge on Willow Creek and the warm sandy river bars on the Trinity River.  Float down the Trinity River on inner tubes for a most refreshing, rejuvenating and blissful experience.
Begin your tube trip by inserting into a calmer section of the river 1-2 miles east of Willow Creek. Understanding the dangers of the river is important since fatalities occur every summer mostly from out of town travelers.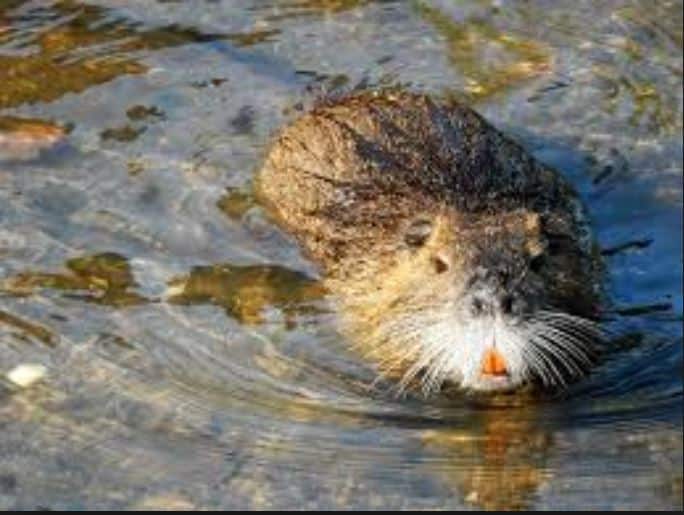 AVOID the Class 2 rapids further east near Hawkins Bar, which are too dangerous for tube riding. Be mindful that flows can change daily. Water is released from the bottom of the dams making it cold.
Your dream vacation starts here