Local EVENTS on the Northern California Redwood Coast
Check out the grassroots events, farmers markets, museum's, art gallery's and local iconic businesses that lend flavor to the local culture.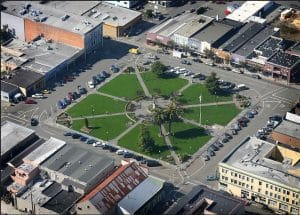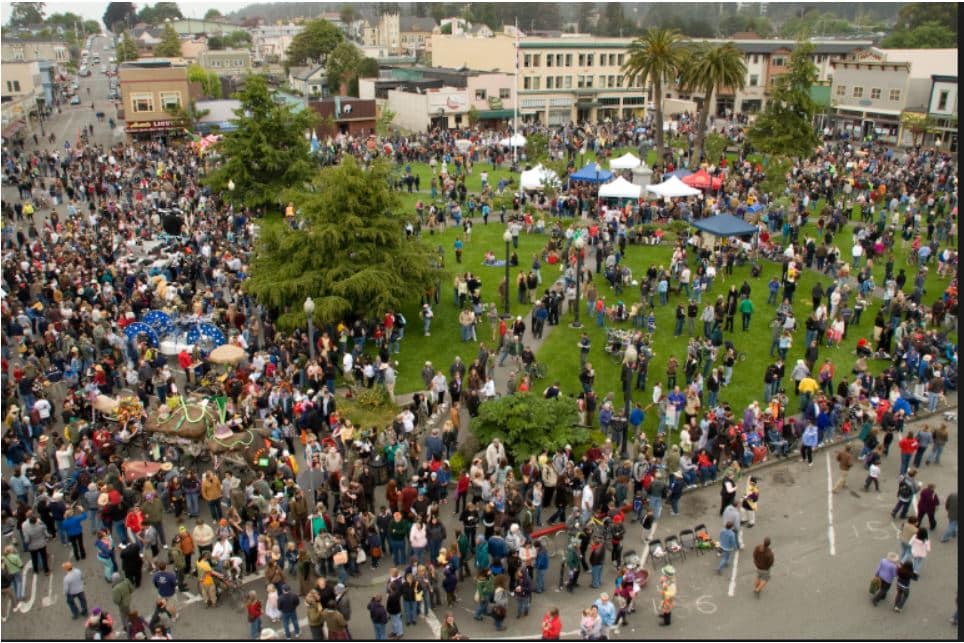 Arcata Farmer's Market
Between 8th and 9th Streets and G and H Streets
Arcata, CA 95521
707-441-9999
Each Saturday throughout the year, the Arcata Plaza is venue for the Arcata Farmer's Market.
A festival atmosphere exists with Humboldt County's finest bands performing, 10:30 am – 1:30 pm commencing in April and winding down by Thanksgiving.
Fresh non GMO produce meats and a variety
of other products are available.
Old Town Farmers' Market
234 F St,
Eureka, CA 95501
This colorful venue in the heart of Old Town Eureka showcases fresh non GMO produce beginning
Tuesdays , 04JUNE19 – 20OCTOBER19 (10:00 am – 1:00 pm).
Other products include meats and plants.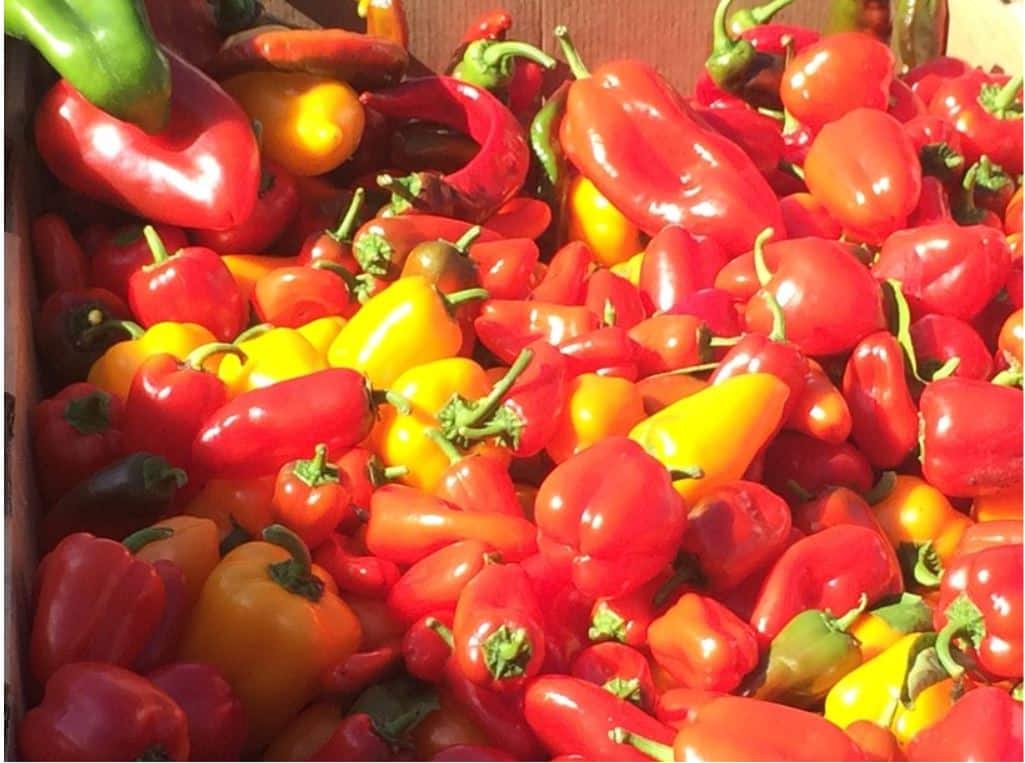 The North Coast Growers' Association Farmers Market has been operating farmers markets for forty years in Humboldt County.
This has provided the community a venue for local farmers and growers to market organically grown non GMO produce.
Today,  the NCGA operates seven certified farmers' markets benefiting the local community.nced settings.
Willow Creek Farmers' Market
Shop for the freshest non GMO locally grown produce at the Willow Creek Farmers' Market.
Located in downtown Willow Creek at the Community Commons Park, enjoy live music while supporting  local farmers and growers from this warm inland valley paradise.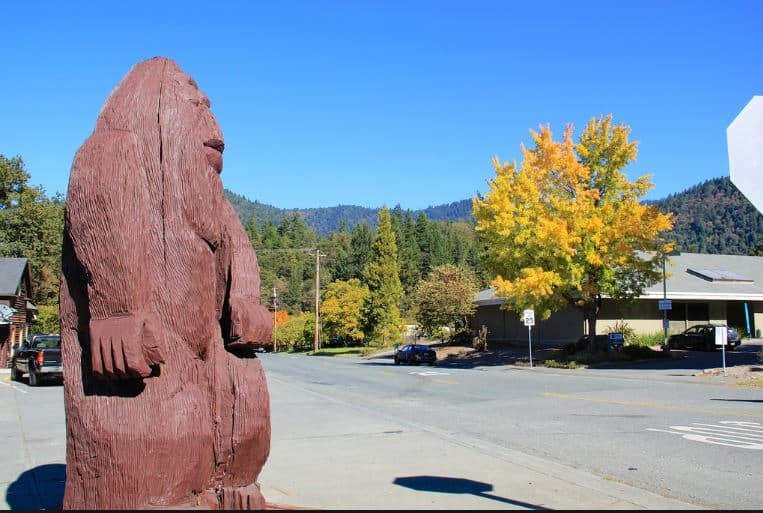 The Bigfoot Golf and Country Club is great place to have lunch or afternoon adult beverage at the bar.
ATTN:  River Rats! 
Visit the Camp Kimtu Campground on the Trinity River to raft, swim, bask. bake and sun bath.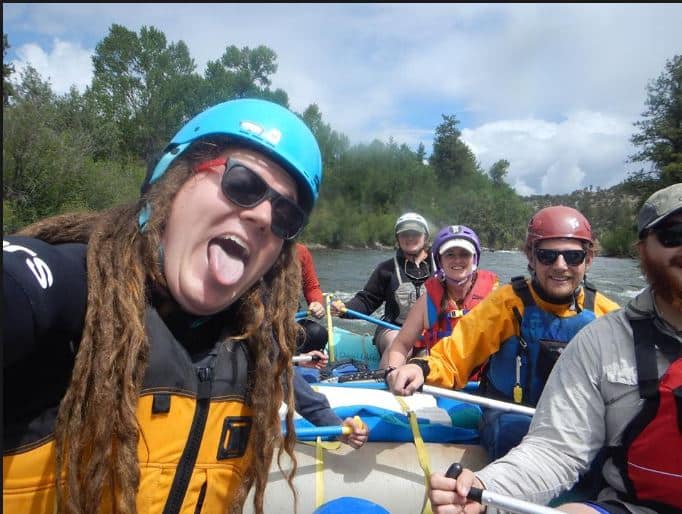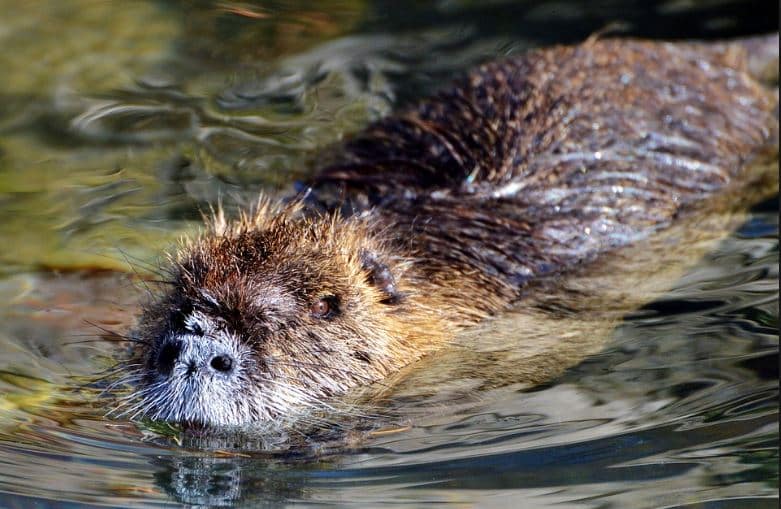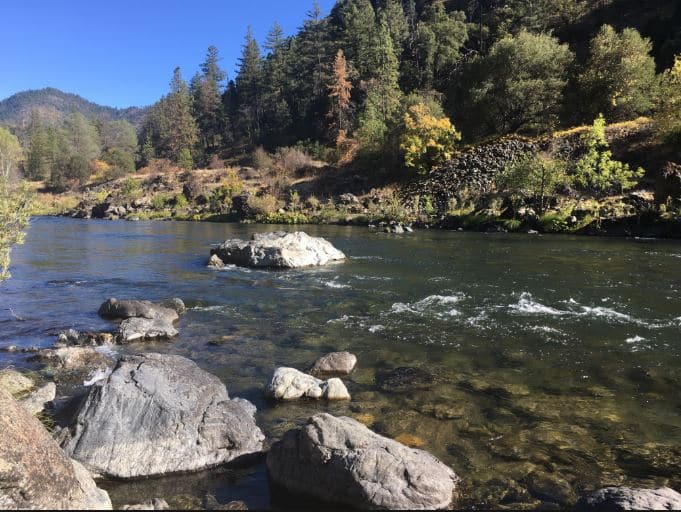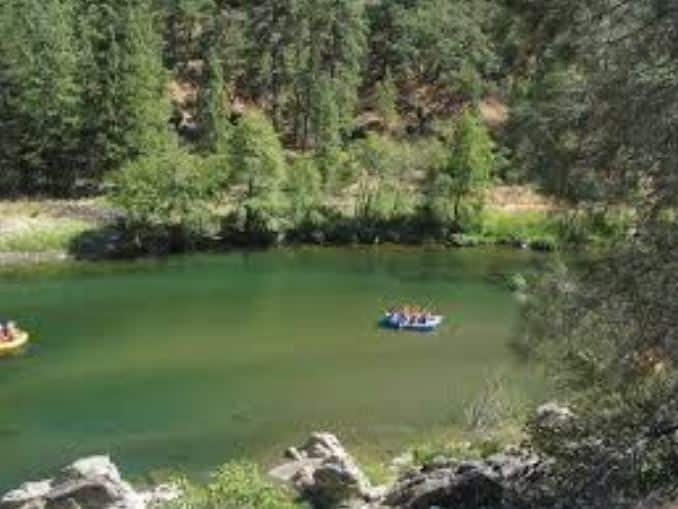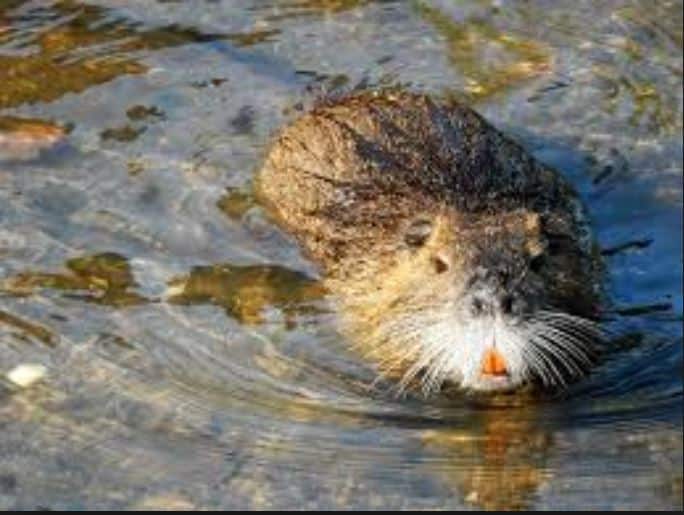 Humboldt Roller Derby
January- Year Round
Redwood Acres Fairground
707-362-5095
Formed in 2007, Humboldt Roller Derby is a league, based in Eureka CA, consisting of two all female teams that compete against teams from other leagues.
Consisting of a diverse group of women, business owners, state & local workers, stay home moms, other professionals and students, HRD is a popular family friendly event.
Teams come from all over the country to compete against adult and junior players.
The league is a member of the Women's Flat Track Derby Association (WFTDA) the governing entity of the sport.
Membership in the WFTDA quailifies HRD to compete against international teams in championship tournaments.
All games affect the rankings of the teams. Home games are played at Redwood Acres, Franchesci Hall which is located at 3750 Harris Ave in Eureka, California
 Eureka Crab Crawl Festival
January
Eureka
707-442-9054
ATTENTION Seafood foodies! Celebrate the Eureka Crab Celebration and feast on freshly caught Dungeness Crab.
A self guided tour of the local downtown restaurants in historic Old Town, will feature Crab-themed food and drink specials.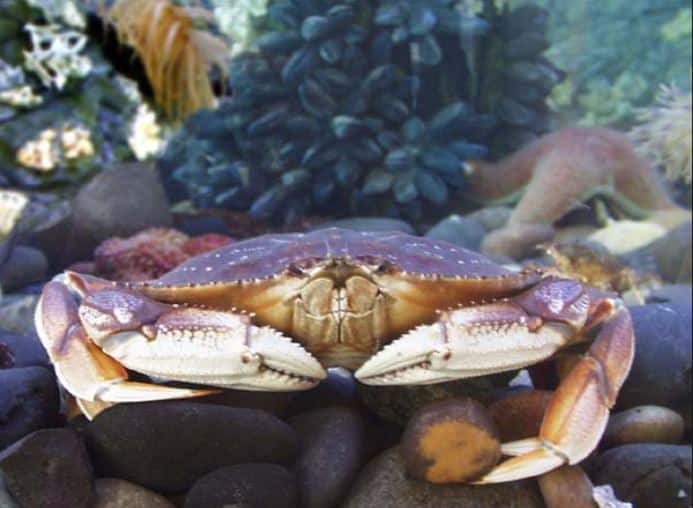 A 5K Crab Run along the Eureka waterfront and Crab Festival will be held at the Adorni Center on Saturday.
Education about Crab harvesting is featured.
Live music, food beer and wine will be available.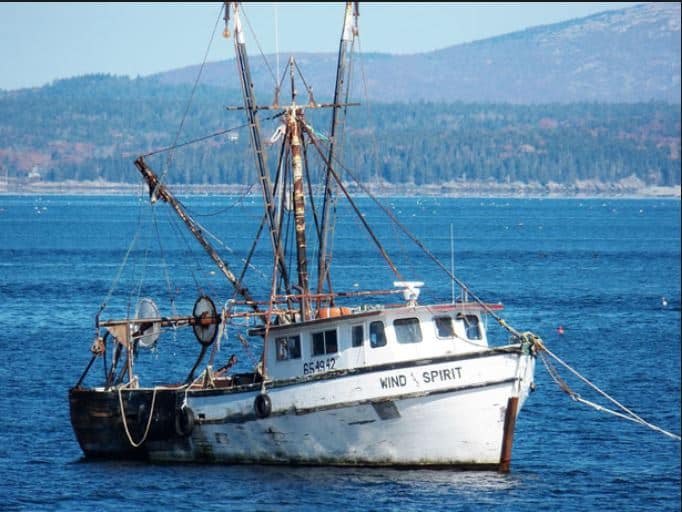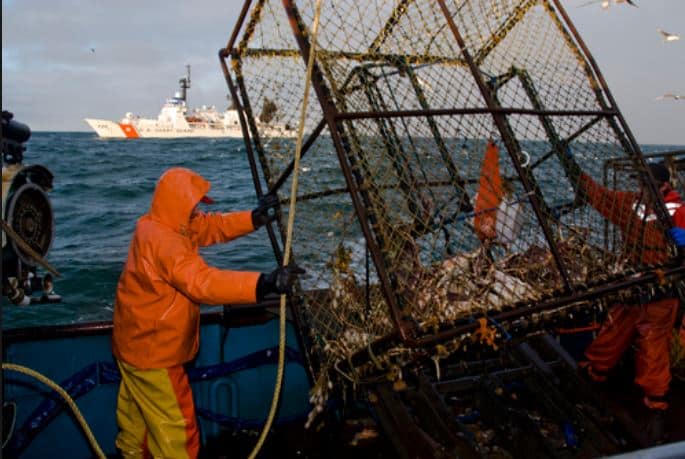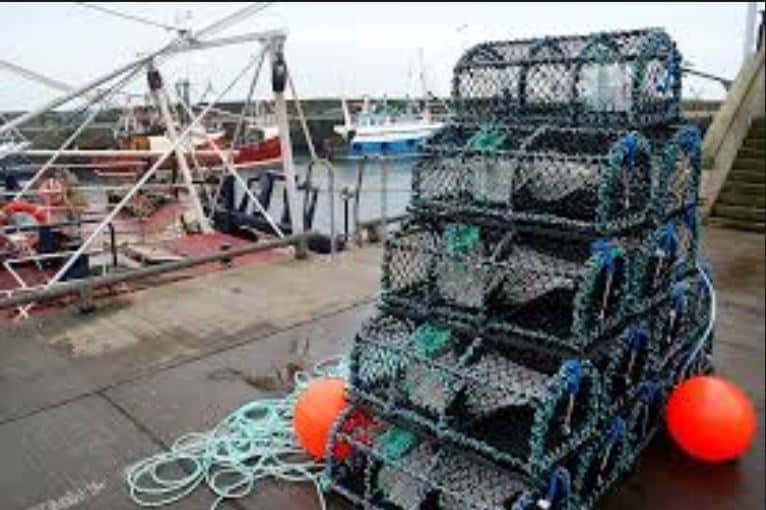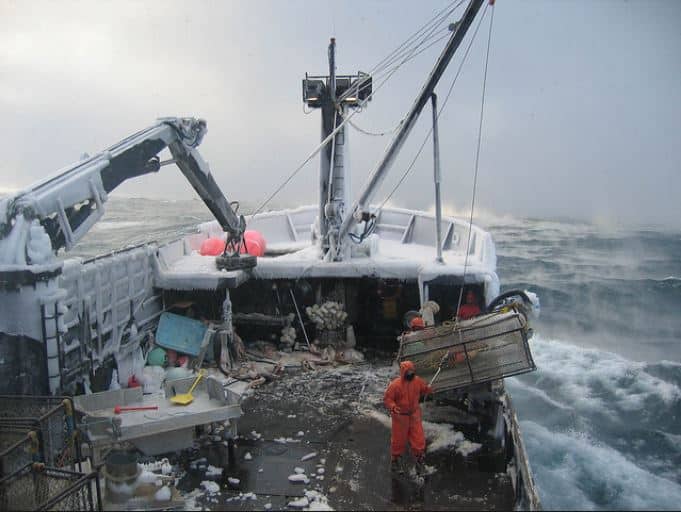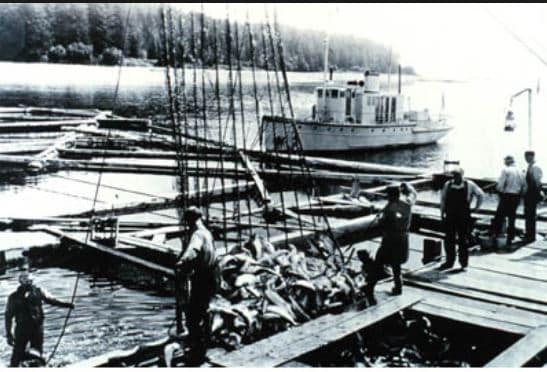 The crab fishing season is short, often less than 4 weeks.
There are few opportunities to sleep. 
It is dangerous and very risky business.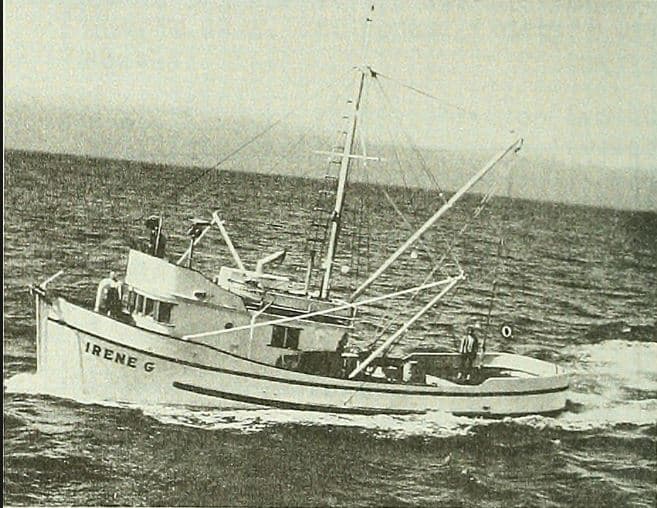 A typical day on a Crab vessel for bait boy dare devils to pot pusher jobs, entails work, more work and more..WORK.
Fridgid waters and working seven days/week, a crab vessel operates 24 hours a day. 
Aleutian Goose Fly-off Weekend
03-05MARCH19, 2 days
Humboldt Bay National Wildlife Refuge
Loleta CA
707-733-5406
Rise and Shine for this fun filled, family friendly event!
At 6:00 am, Observe 30,000 geese leave their overnight roosts at Humboldt Bay National Wildlife Refuge.
Watch wave after of cackling geese migrating across the sky.
Observe their extraordinary V flight formation.
Unrelenting teams of migrating Geese fill the sky,
each individual goose , taking turns leading the flock, and returning to the rear of the formation.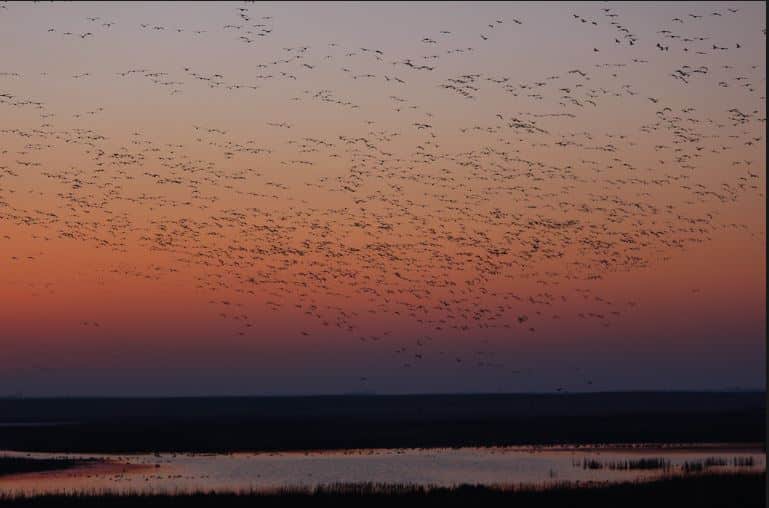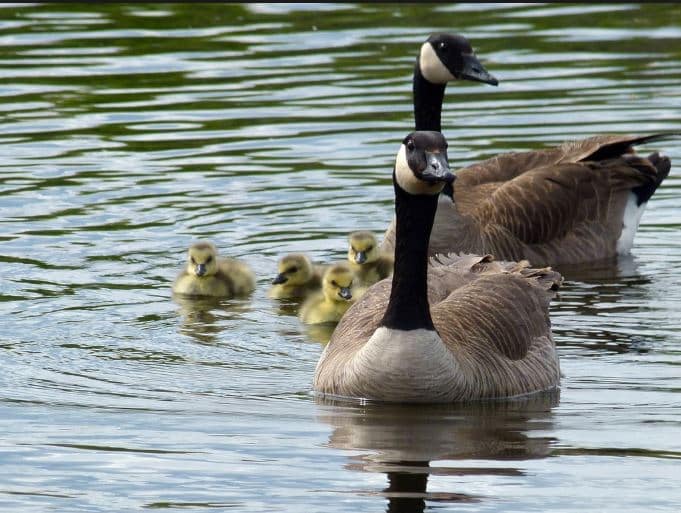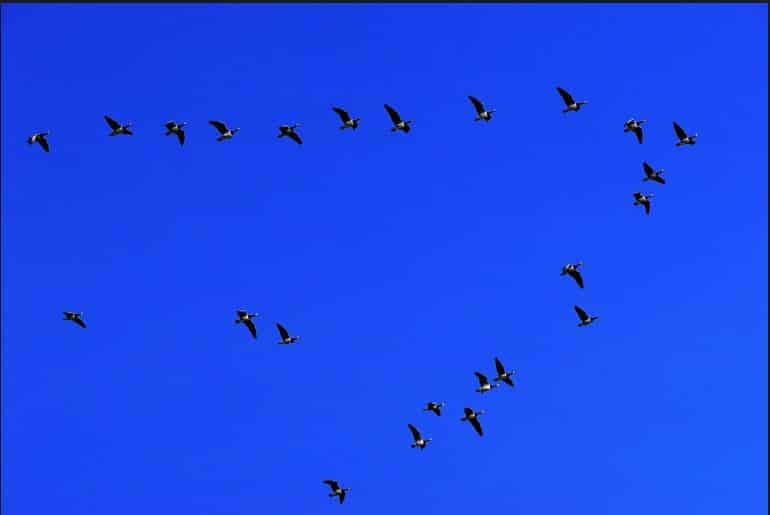 Sponsored by Humboldt Baykeeper, a non profit dedicated to protecting the inter tidal mudflats, salt marshes, and freshwater wetlands of Humboldt Bay,
the pristine quality of this natural environmental filter for pollution, ensures healthy habitat and a strong  fishery.
HumDog Expo
03MARCH19
Redwood Acres, Eureka
707-445-3037
The 32nd annual dog show was held at Redwood Acres Fairgrounds in Eureka CA featuring more than 20 breeds of dogs.
Admission is free. There will be a drawing for kids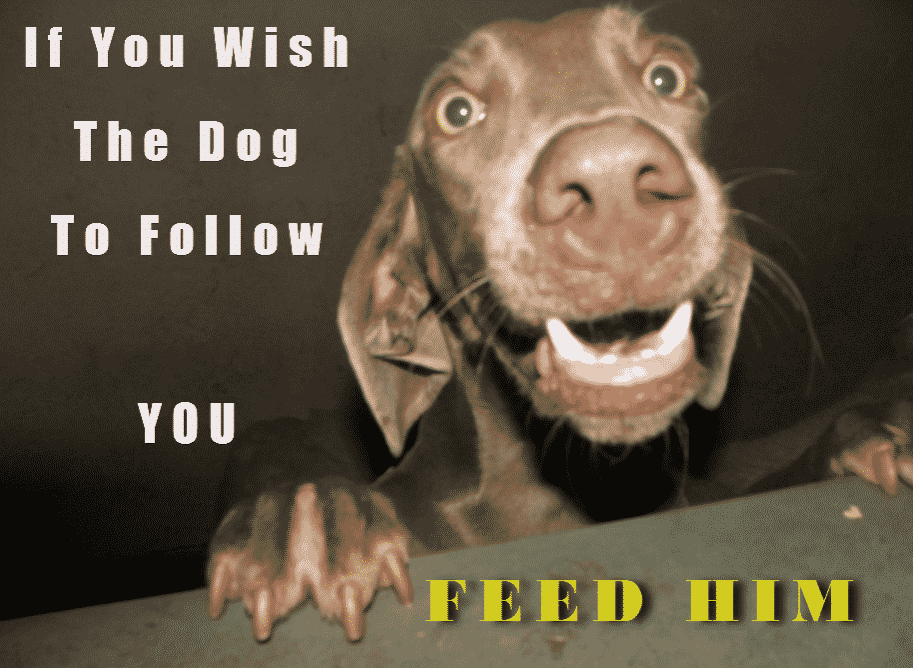 The Dog Expo promotes responcible dog ownership nad provides the public an opportunity to learn how to care for them best.
Scheduled demonstrations include obediance, demos of dog agility, tricks, Police K9 Dog, Scent Work, Sled Dogs, Parade of Breeds, Dancing With Dogs, Dogs for the Deaf, Autism Service Dog and more.
.
Consult with owners, trainers, vendors, breeders and rescue groups regarding specific breeds, breed personality traits, health care, genetic problems, grooming and fun/training activities.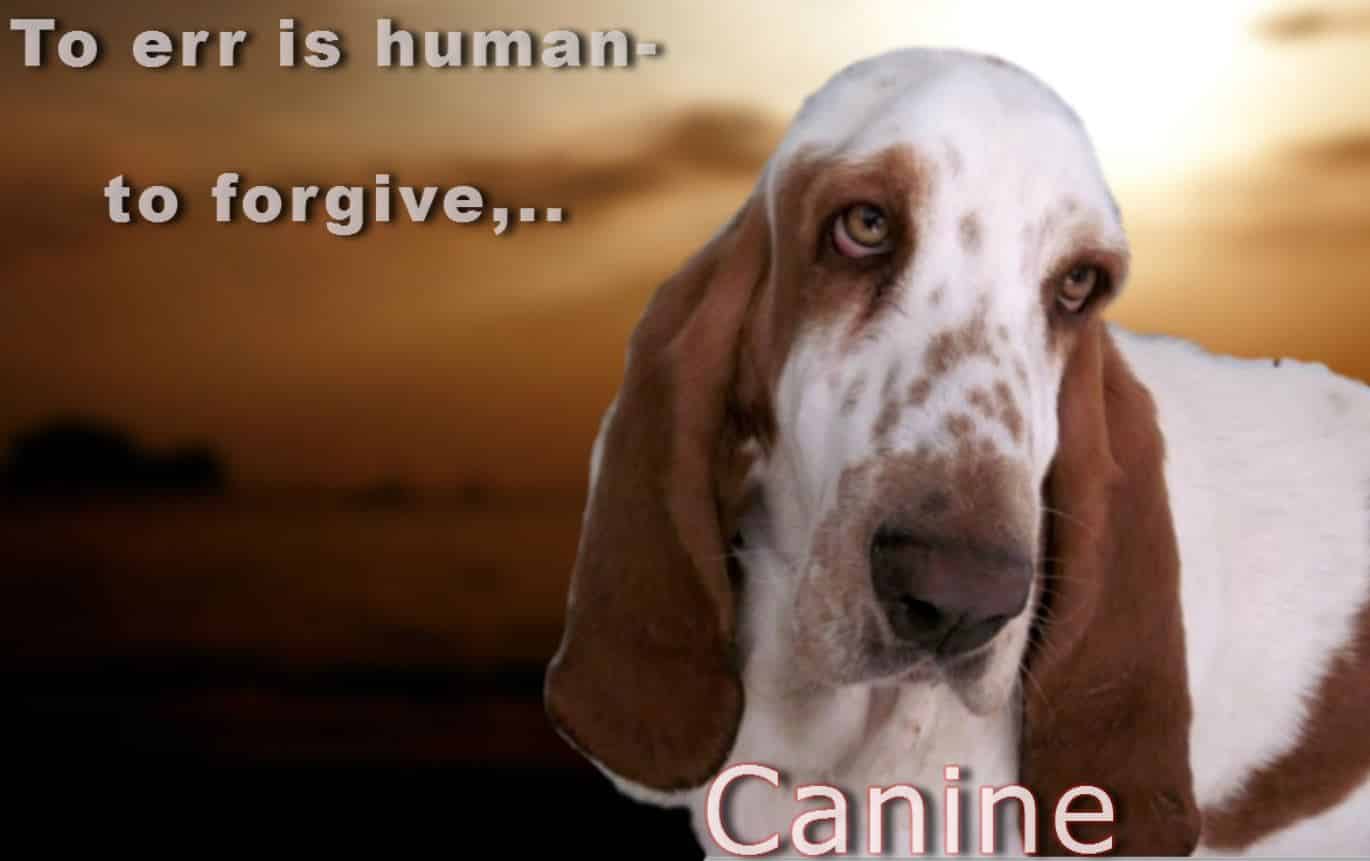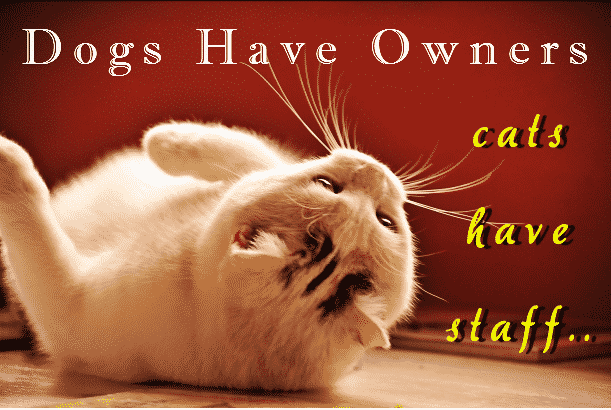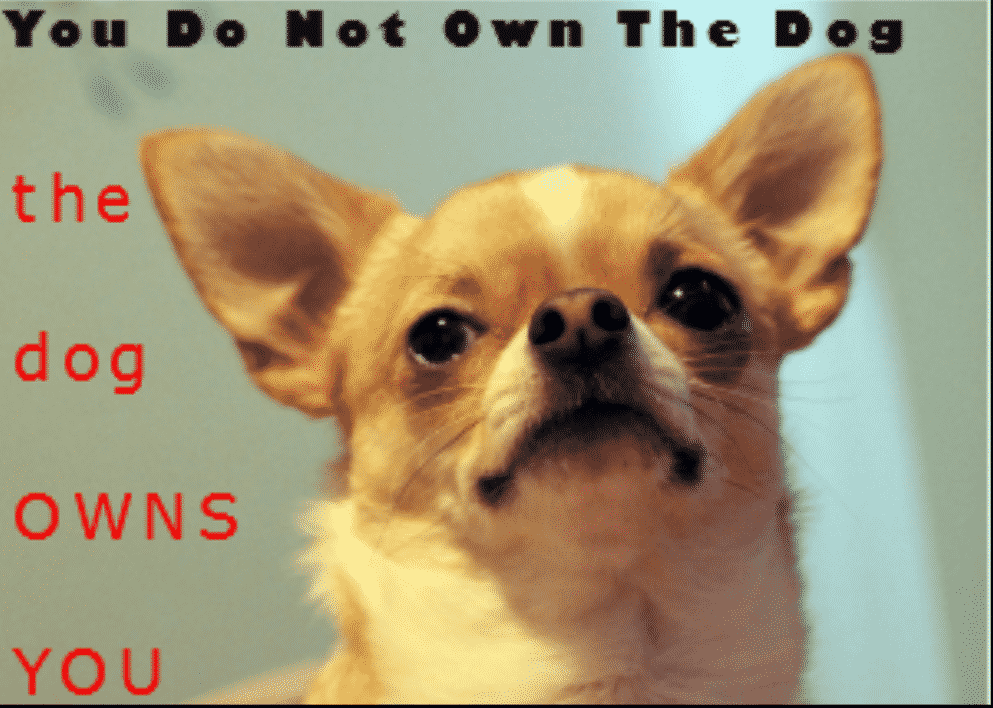 Perilous Plunge
Recurring on the 2nd Saturday of March
Waterfront Boardwalk at foot of F Street
Eureka, CA 95501 
707-442-9054
For 17 years, the Perilous Plunge has been the single fundraising event supporting the Discovery Museum. Hearty contestants, supporting the Discovery  Museum, an educational learning center for children, emphasizing the sciences,
collect pledges and plunge themselves into the icy Humboldt Bay waters in true Humboldt style, fashion and passion.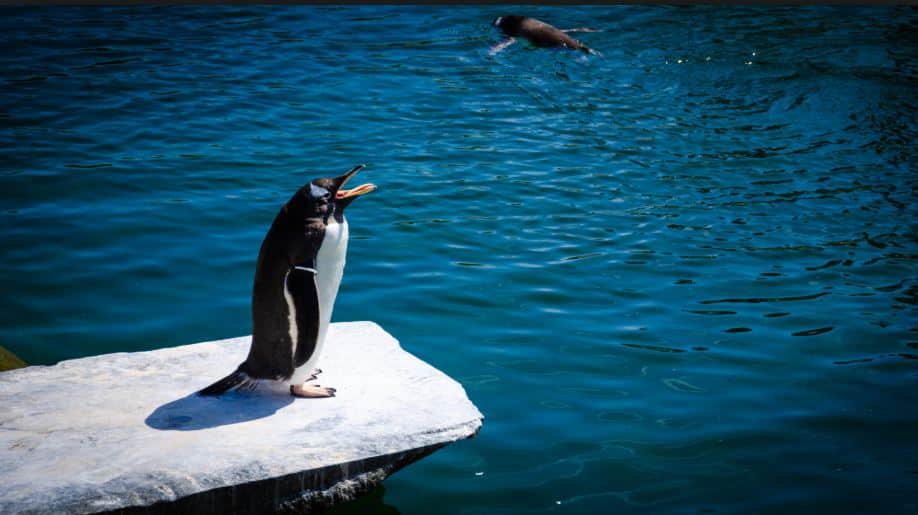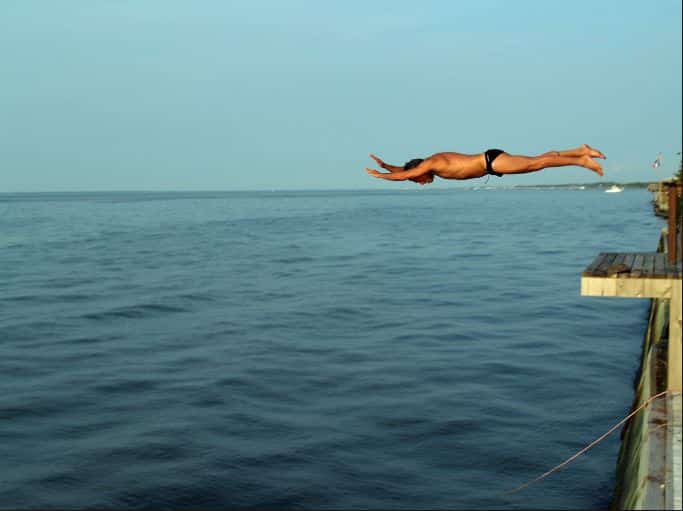 In addition to the sciences art, culture, technology, and healthy living are presented in thematic presentations to motivate and ignite their youthful  exploratory curiosities.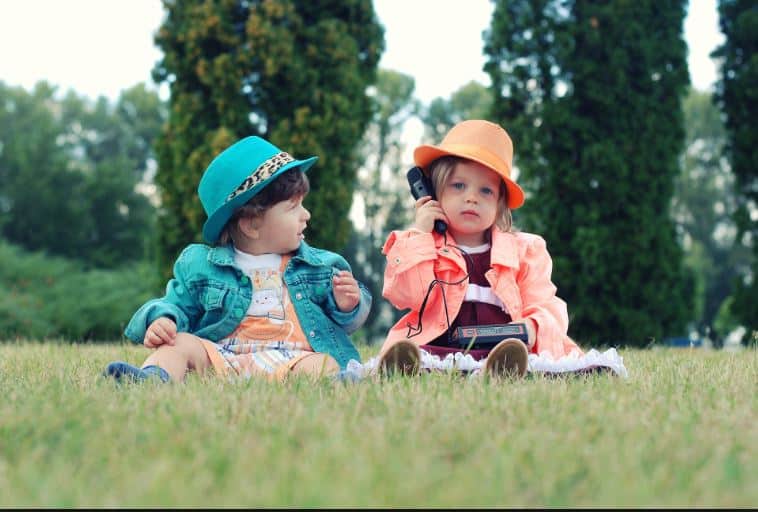 Children of all ages find the museum interesting and fun. It's a great place to take 'the terrible two's' to learn and burn off some energy.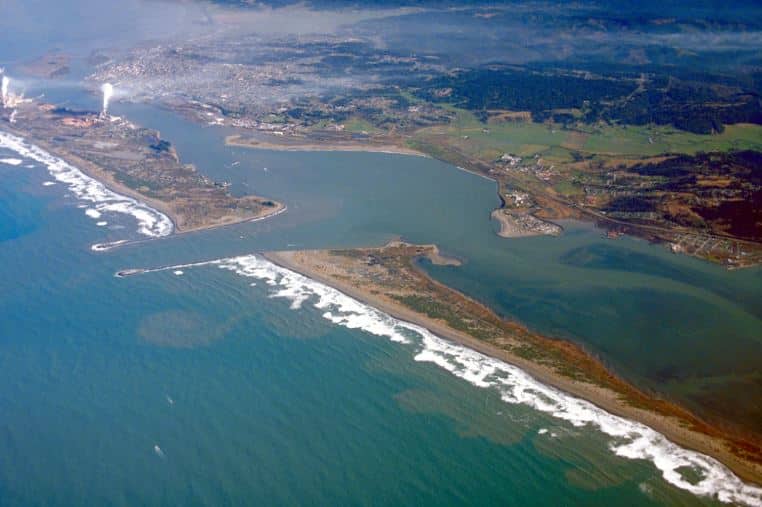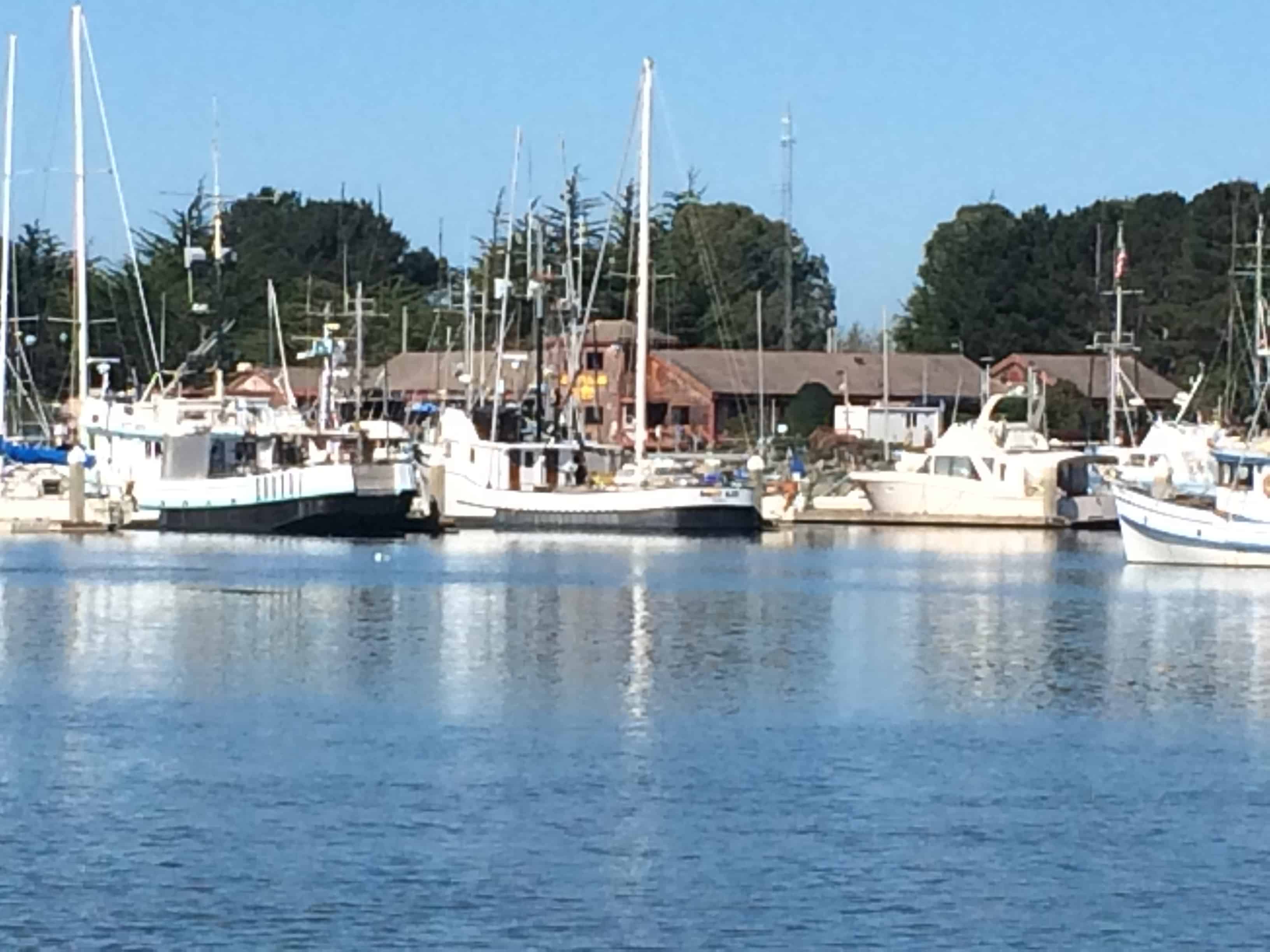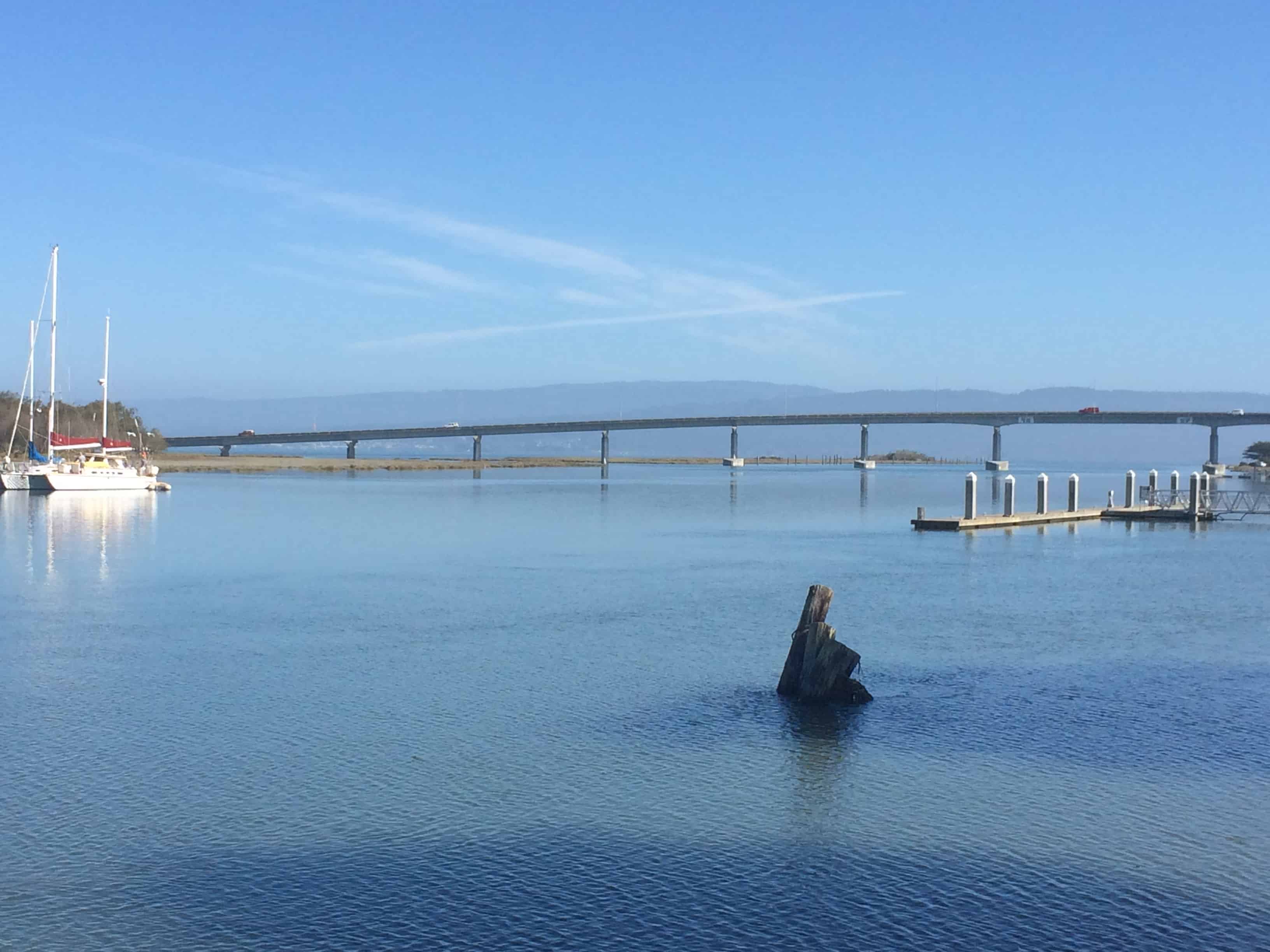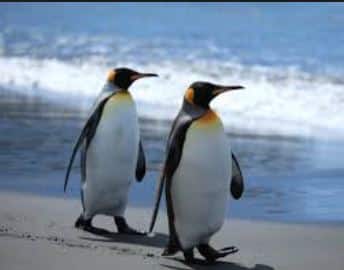 Daffodils by the River
23-24MARCH19, 2 days
Fortuna River Lodge
Fortuna CA
707-498-3241 
Daffodil flowers bloom in the spring on the Northern California Redwood Coast.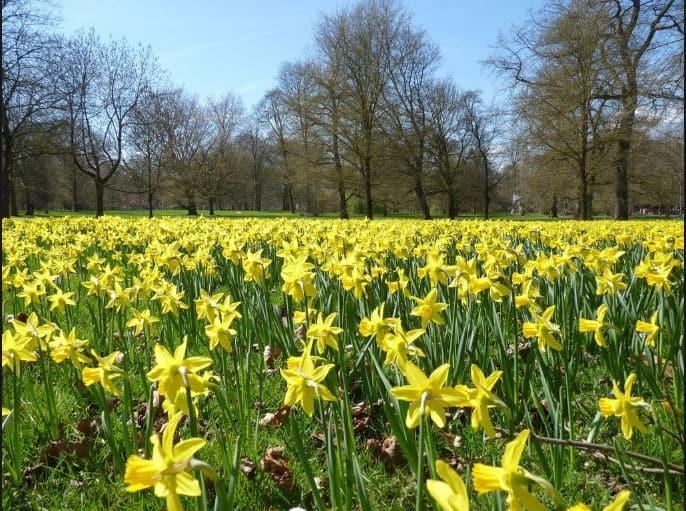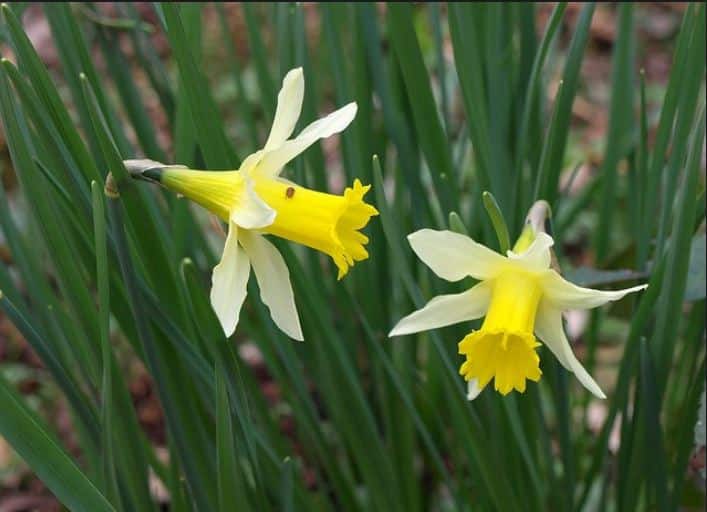 Fortuna Garden Club's 33rd Annual Daffodils by the River event is held annually at the Fortuna River Lodge.
Six hundred brilliant yellow daffodil flowers and are on display.
Enjoy live music at this venue located in the fertile Eel River Valley.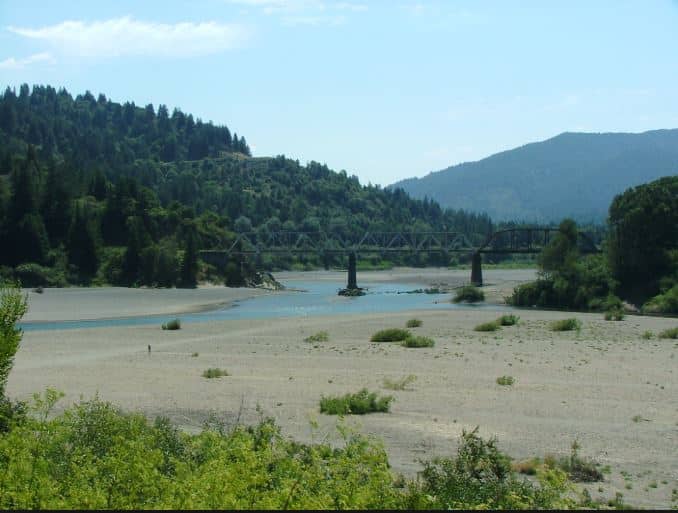 The Godwit Days Spring Migration Bird Festival
Apr 17 – Tue, Apr 23
Arcata Community Center
Arcata, CA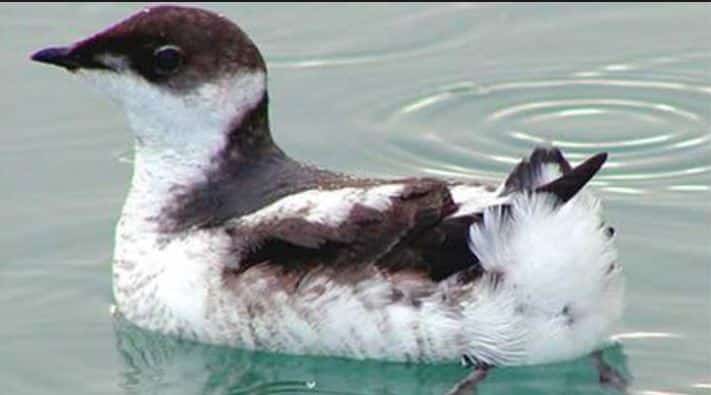 Held during the peak of the spring migration, an array of birding activities, including field trips, workshops, lectures by highly acclaimed experts,  authors and naturalists Godwit Days is an opportunity to view species in their natural habitats.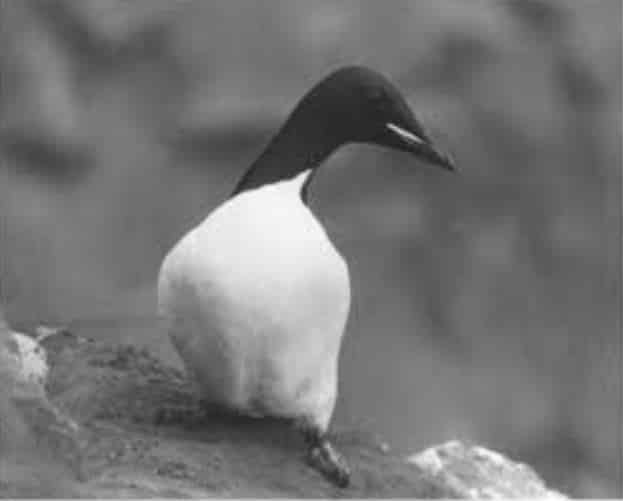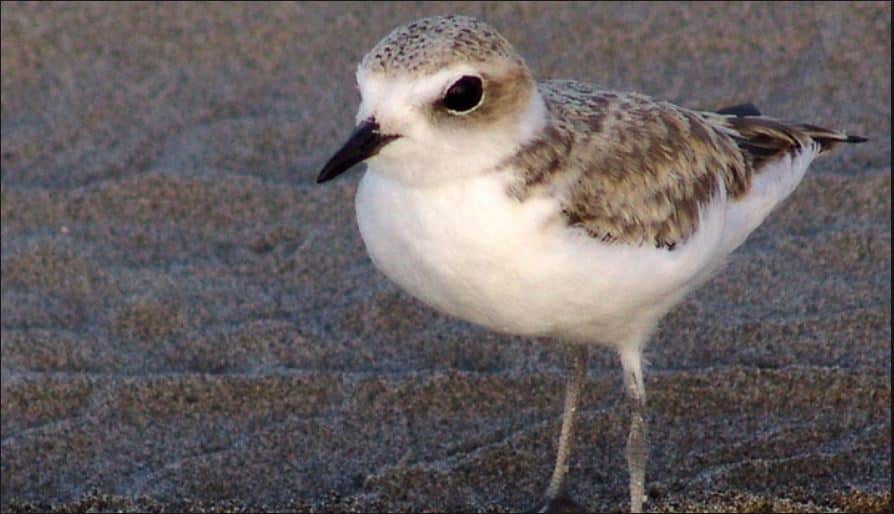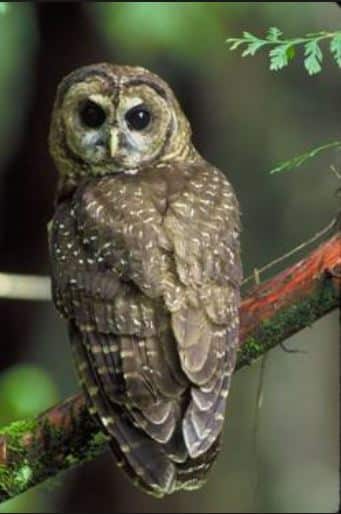 Some birding trips may involve kayaking on Humboldt Bay,
Trinidad Bay, the three lagoons at Humboldt Lagoons State Park , marshes, sloughs, and river estuaries.
There will also be a trip to observe the endangered Marbled Murellet, Spotted Owl  and Western Snowy Plover in their native habitats,  which include  mature old growth redwood forests.
The Gotwit  Organization provides an opportunity twice in August, to observe birds from the historic Madeket, a tour vessel moored at Humboldt Bay.
Relax with a glass of beer or wine as
local experts provide information and a narrative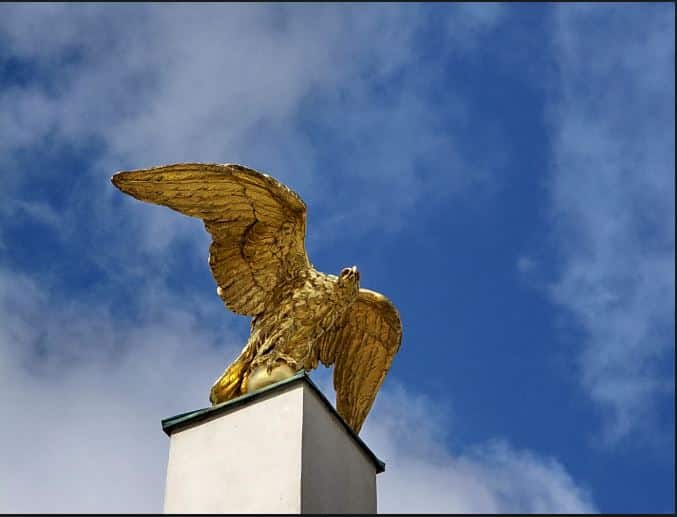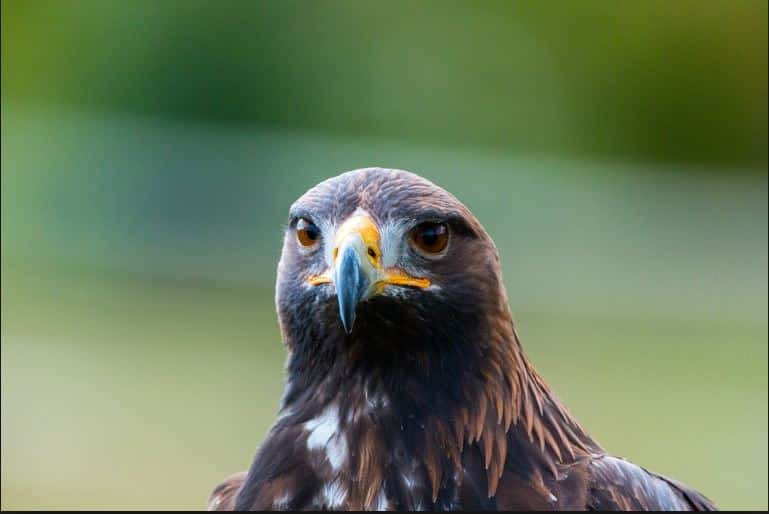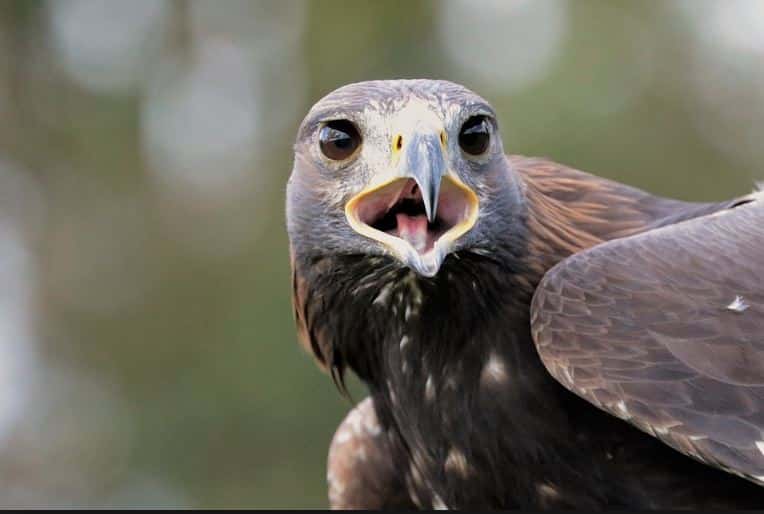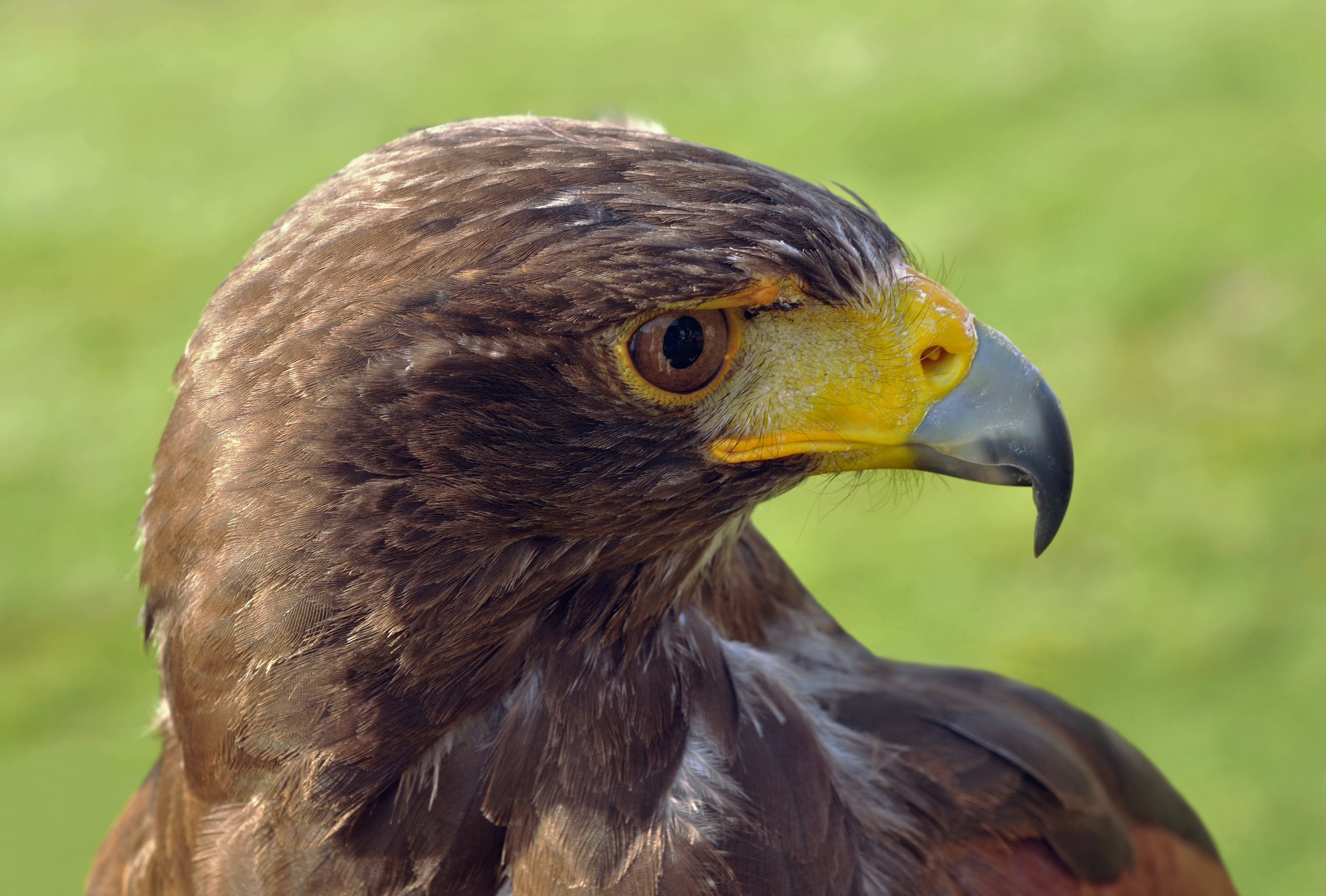 Tall Ships visit Eureka!
26-28APRIL19, 3 days
Bonnie Gool Guest Dock
Eureka, CA
Come check out the Lady Washington, official tall ship of Washington State at the Bonnie Gool Guest Dock on the Eureka waterfront.  In 1989, the Lady Washington became a replica of the four previous 80′ – 100′ 'Sloups of War', to bear the name, Lady Washington.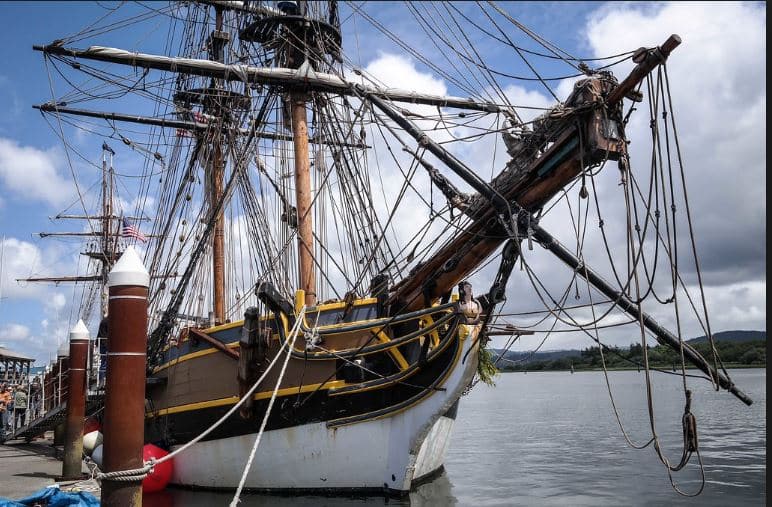 The original Lady Washington harassed British troupes in the American Revolutionary War and became a merchant vessel in the Pacific after the war. 
The sailing vessel is a modern day representation of traditional design.
Companion vessel, Hawaiian Chieftain will also be providing tours to the public for $5 per person.
In 1988, the Hawaiian Chieftain was built and first launched from Lahaina on the island of Maui.  Meet the modern day crew that tours the west coast.
Battle sails, a mock battle,  will demonstrate time tested strategic maneuvers and live powder cannon exhibition. 
The sailing vessel is a modern day representation of traditional design.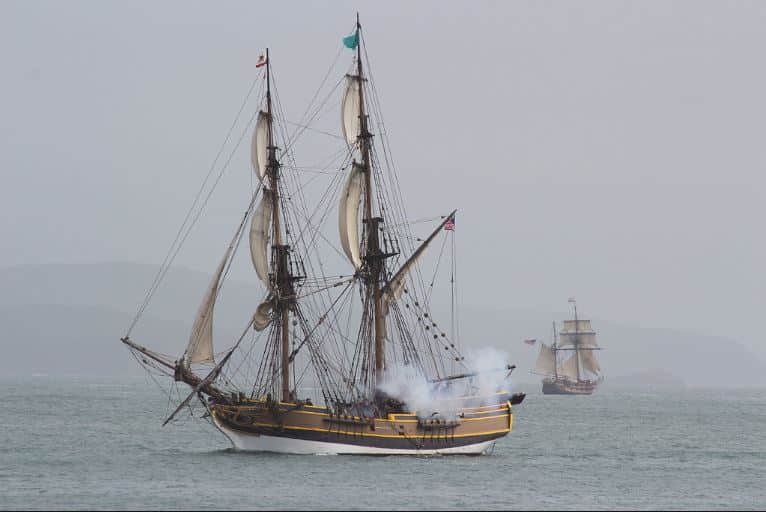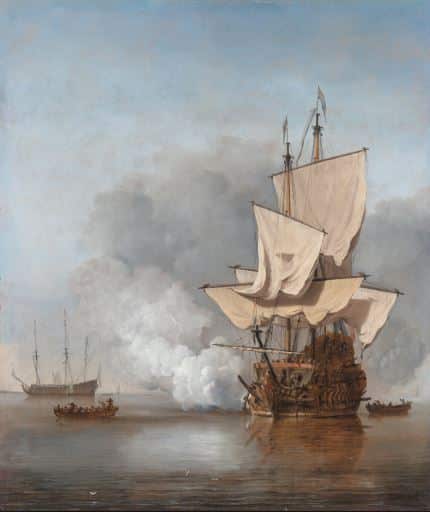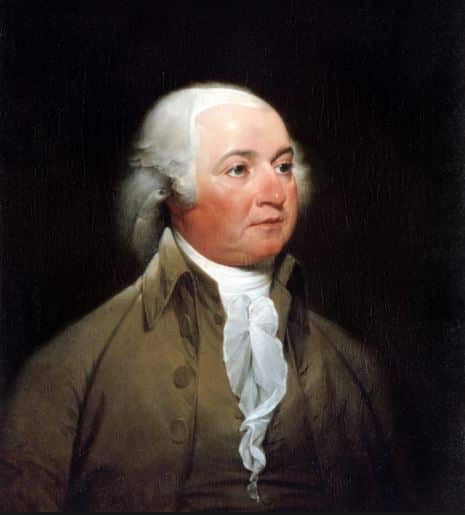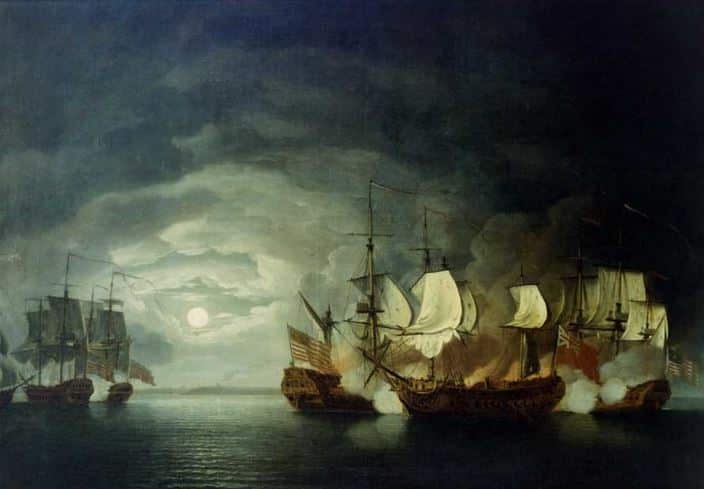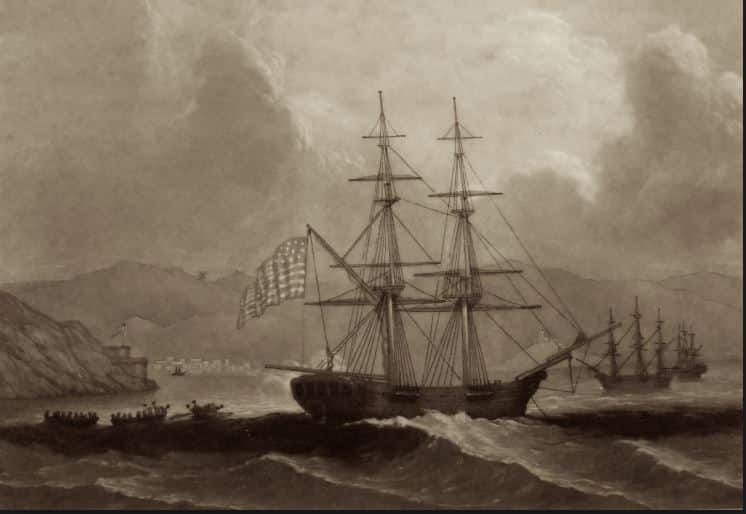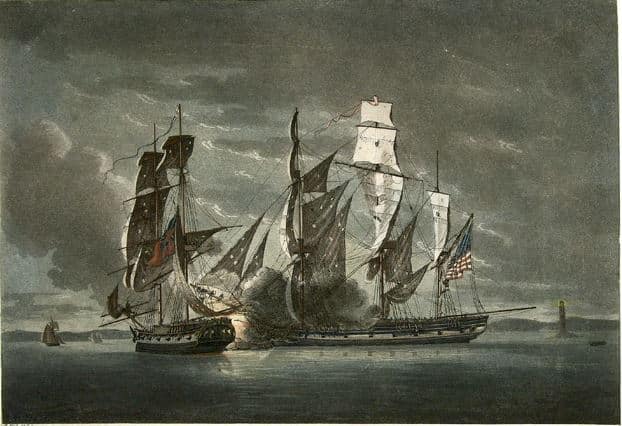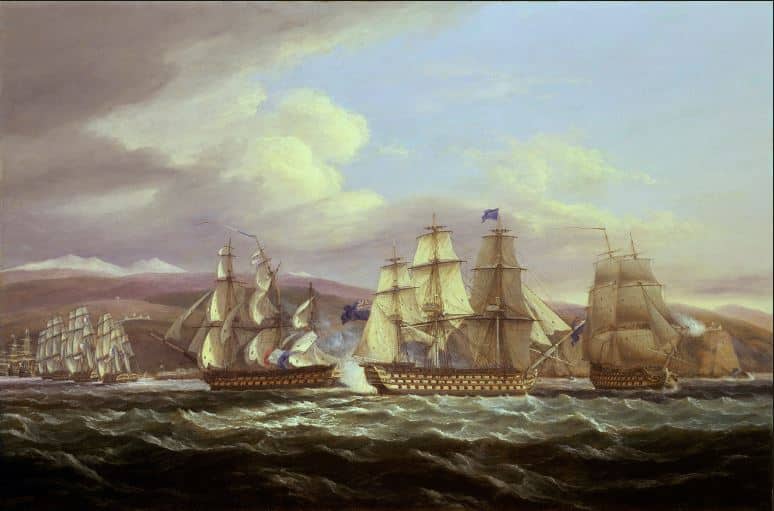 Home and Garden Show
27APRIL19
Redwood Acres, Eureka
707-445-3037
The Humboldt Garden Expo promotes businesses, products and knowledge from the industry, that best represent green living, a fundamental of life in Humboldt.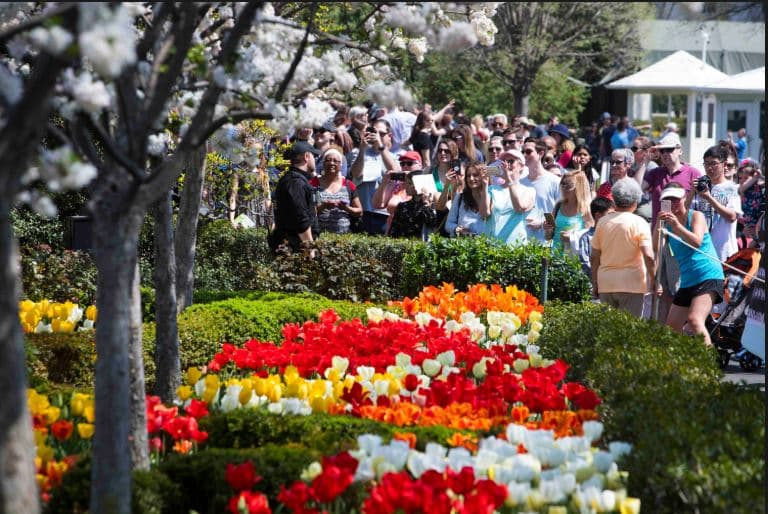 Expert gardeners from Humboldt showcase green living best, since GREEN living has been standard operating procedure for decades.
Emphasis is focused on environmental sustainability, health, well being and education regarding all forms of gardening and green ways of living. 
Check out historic Redwood Acre Fairgrounds for scheduled events throughout the spring and summer. Humboldt Countys' community is well represented at this community venue
which was inaugurated in 1935.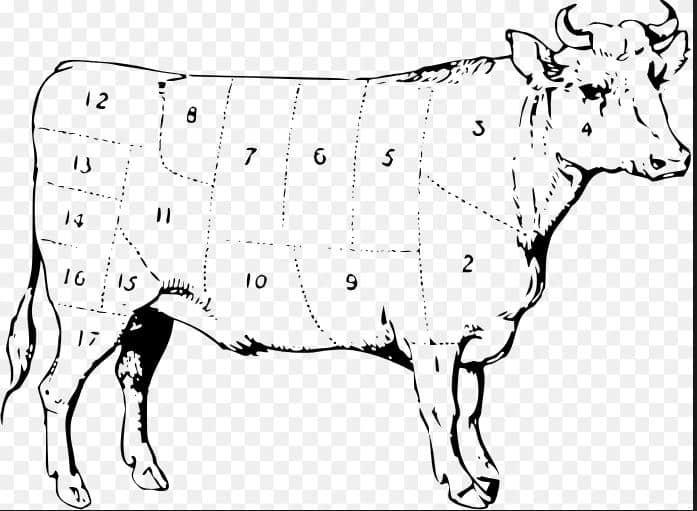 A cultural component of Humboldt's cultural, heritage, the same families return every year to Redwood Acres Fairgrounds to attend the agriculture,
racing, gardening, and livestock events that are held there..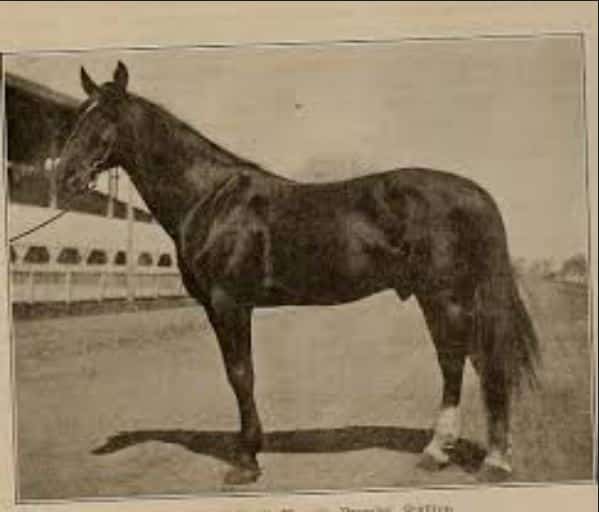 Artists of the Emerald Coast Fine Art Show & Wine Tasting
Mateel Community Center
59 Rusk Ln, Redway, CA 95560
707-923-3368
Hosted by the Mateel Community Center, the Artists of the Emerald Coast is annually held on the last Saturday of April.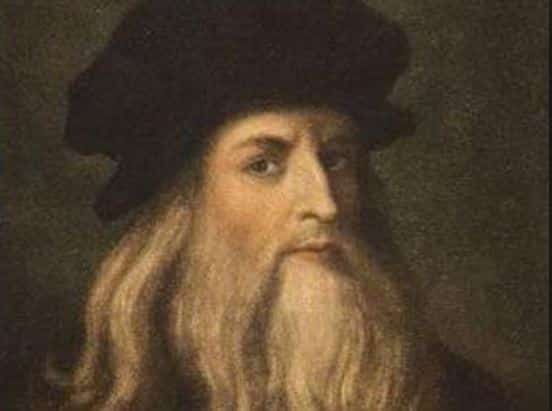 More that 20 local North Coast artists convene at the Mateel Community Center in Redway to display their artistic creations.
A variety of artistic genres including oil and watercolor paintings, charcoal drawings, fine woodworking, sculpture, weaving, fabric art, photography and more will be featured upstairs and down.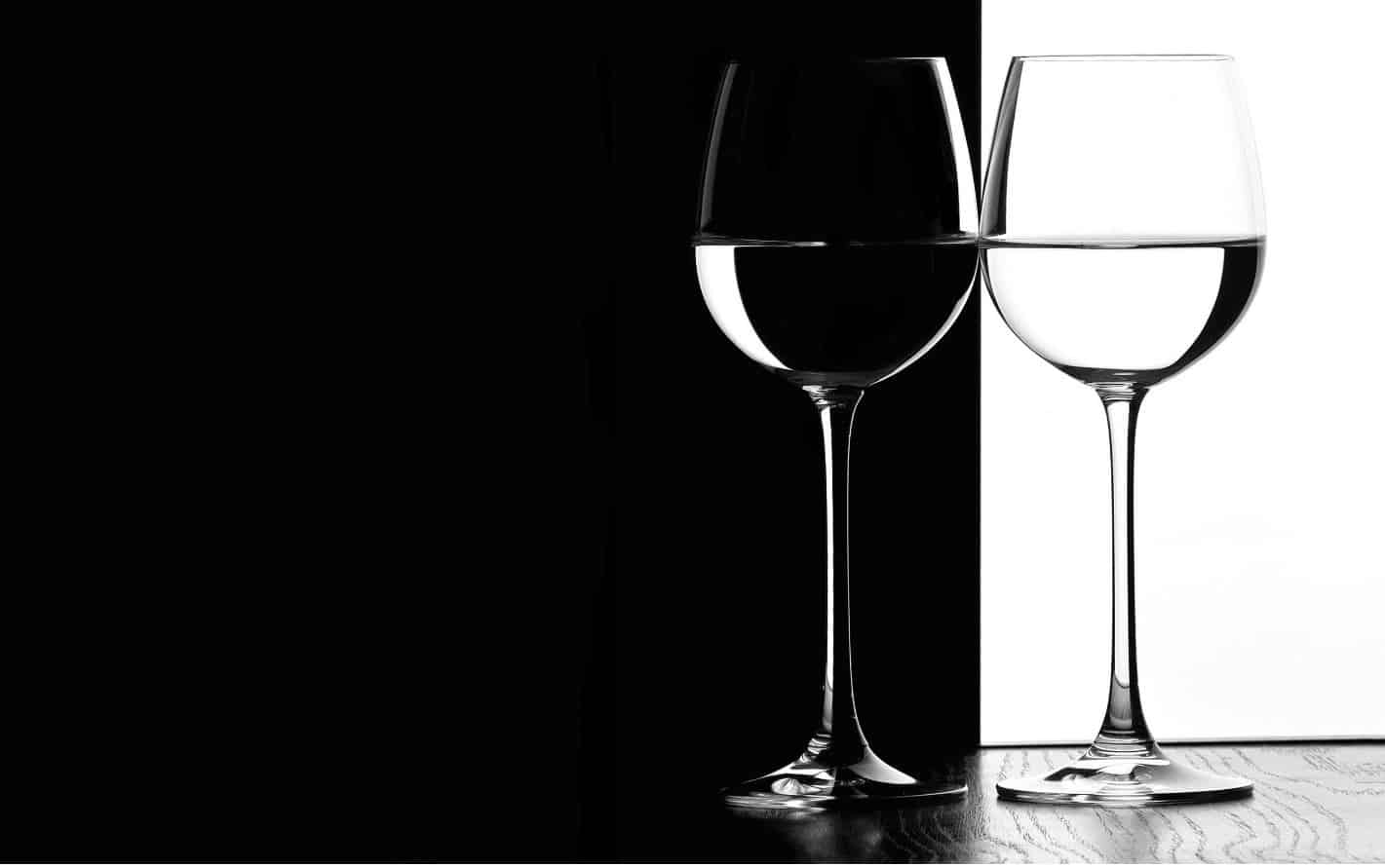 Local southern Humboldt wineries, inclucing Briceland Vineyards, will be showcasing their award winning varietals.
Complimentary horsd'oeuvres, hot and cold bar are included in the price of admission.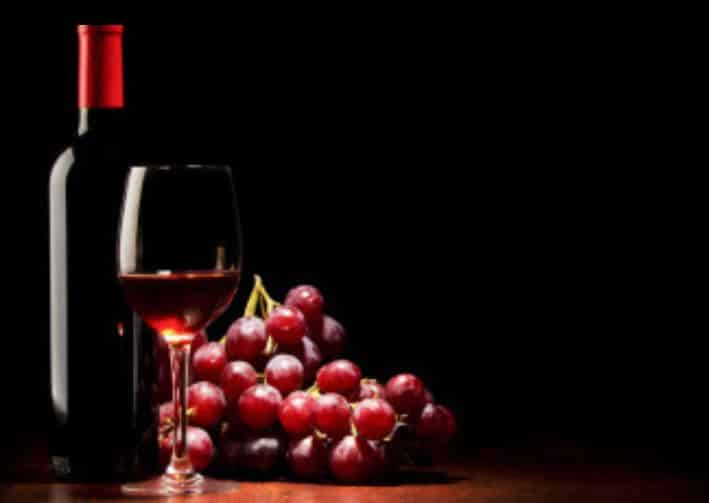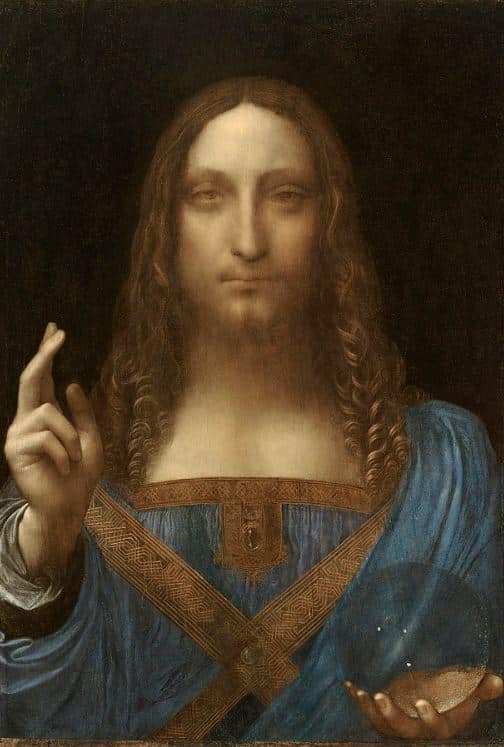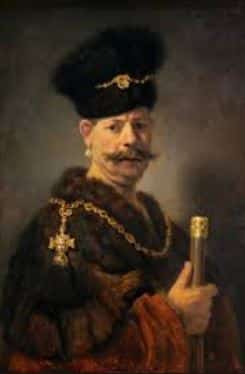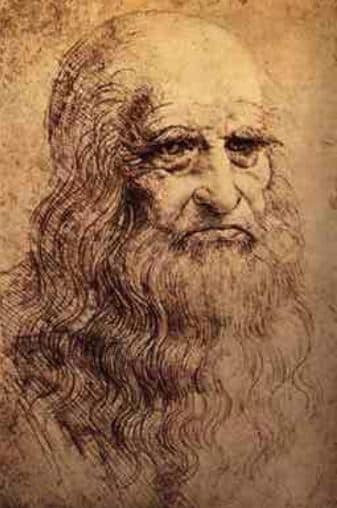 Rhodederon Parade
7th St
Eureka, CA
The 54th annual Rhodederon Parade, held on the last weekend in April will be 27APRIL19. This grass roots event,
commemorating the Rhododendron, is organized by the Eureka Chamber of Commerce, Rotary Club, and other local organizations.
The parade commences at 10:00 am on 7th Street, showcasing classic cars, floats,
horses, tractors, and music bands adorned with pink and red blooms. There is a festival at Carson Park, 11:00 am – 4:00 pm,  after the parade.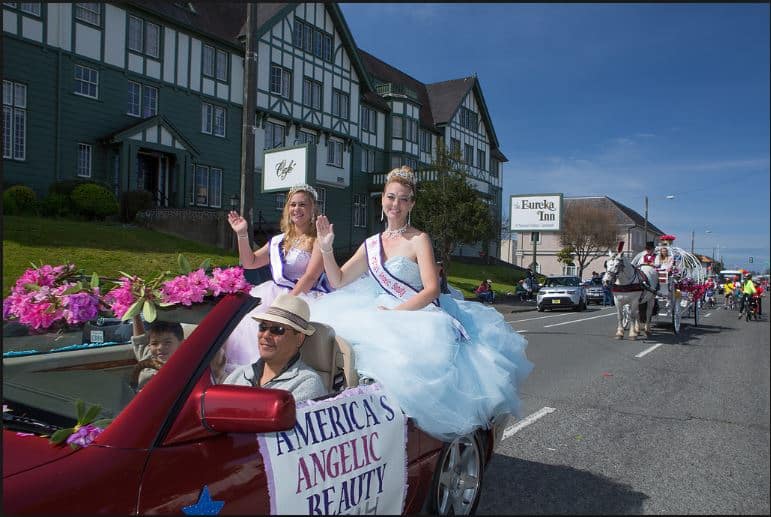 Dolbeer Steam Donkey Days
27APRIL19
Fort Humboldt State Historic Park
3431 Fort Ave, Eureka, CA 95503
707-445-6547
John Dolbeer invented the Steam Donkey a steam-powered winch, logging engine in August 1881.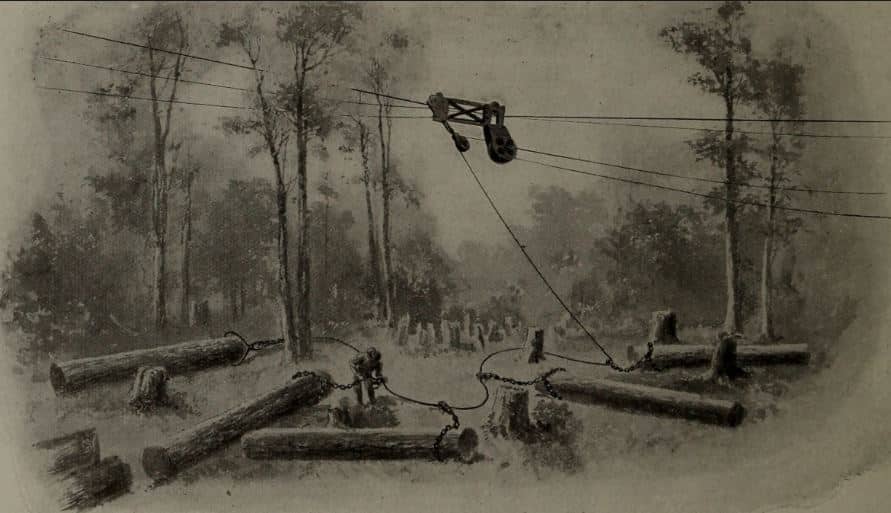 Dolbeer, a founding partner in the Dolbeer and Carson Lumber Company,
revolutionized the timber industry with the invention of the Steam Donkey. 
The Steam Donkey was also employed in other industries requiring a winch including, mining and maritime.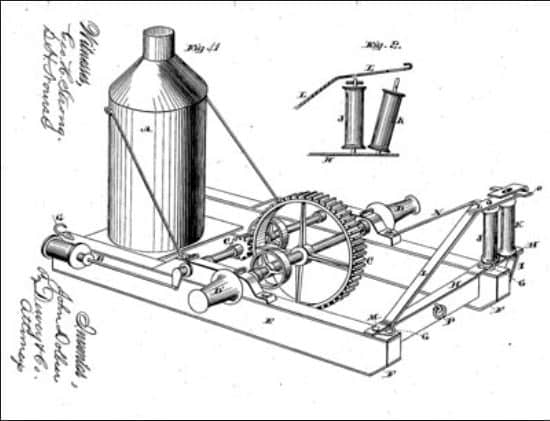 The nomenclature 'Steam Donkey' refers to the it's origin on merchant sailing ships, used to hoist cargo and large sails.
Cable logging techniques, technology and terminology were derived primarily from 19th-century merchant sailing.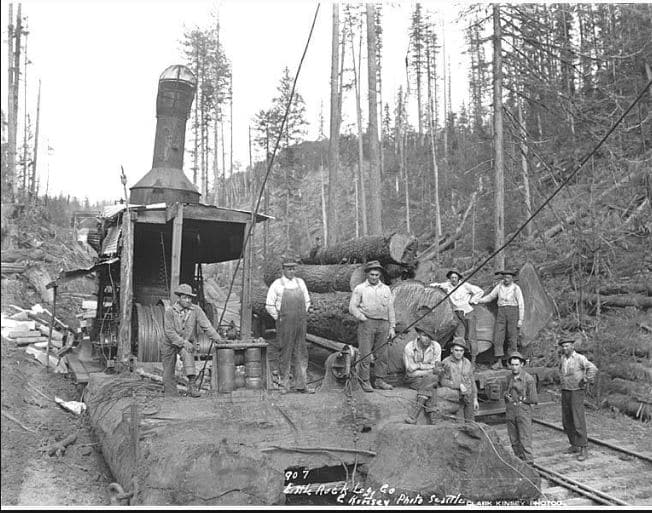 The Steam Donkey was a STUD in the   ' logging California gold rush',  revolutionizing the harvesting of massive old growth redwood.  It performed a variety of tasks including skidding logs to a landing.
Studly performances by the Steam Donkey also  include  pulling large log booms across water and also being adaptable  to power a saw mill.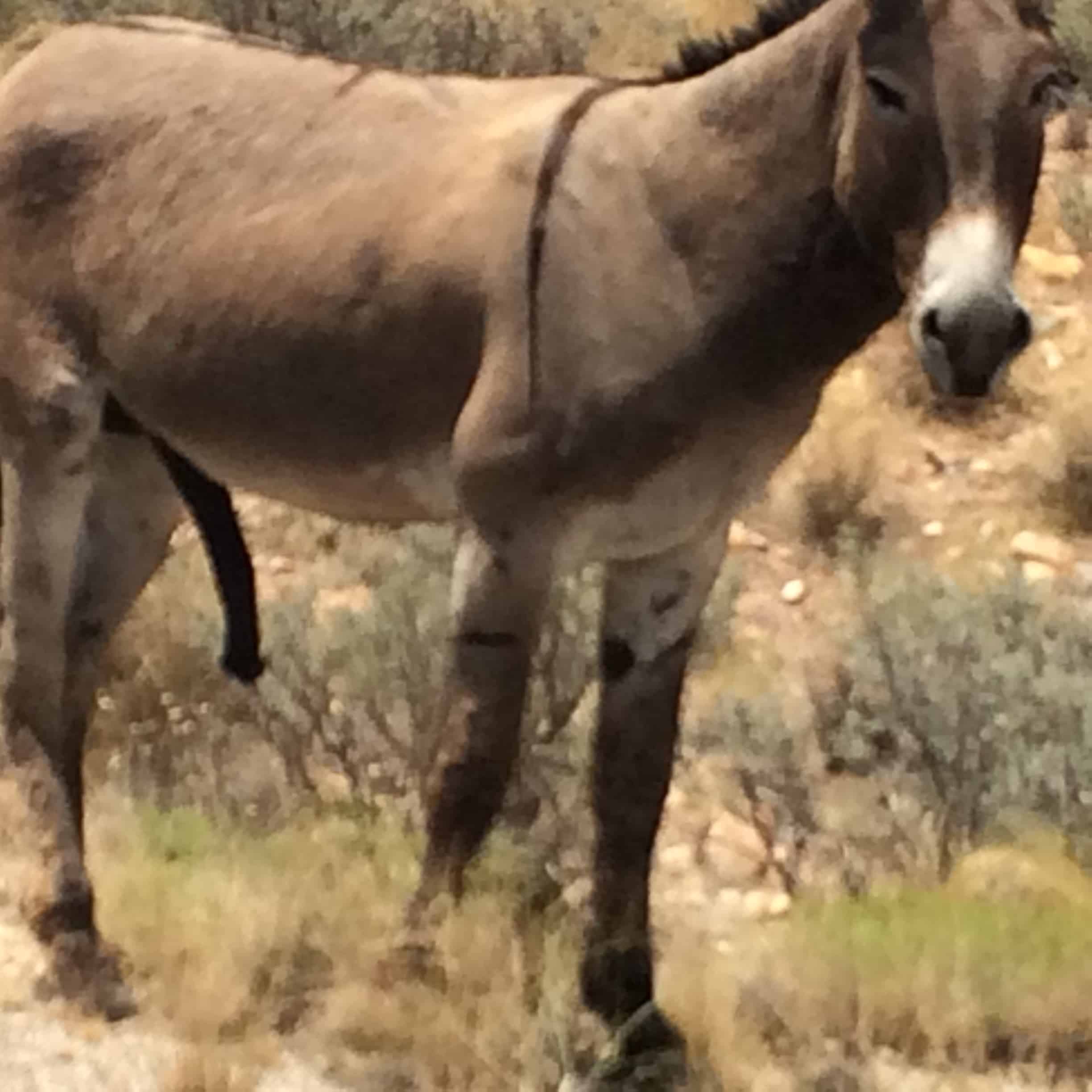 Take a trip back in time and check out the the 36th annual Dolbeer Donkey Days at Fort Humboldt State Historic Park 27APRIL19.
Celebrate Humboldt County's rich logging heritage and observe steam donkey displays, historical reenactments of the 1800's and HSU Logging Sports Team competitions.
Logging camp activities free train rides and live music will be showcased.
Avenue of the Giants Marathon
First Sunday in May
Humboldt Redwoods State Park
The Avenue of the Giants Marathon is an anually held race in Humboldt Redwoods State Park.
Half marathon and 10K races are run concurrently.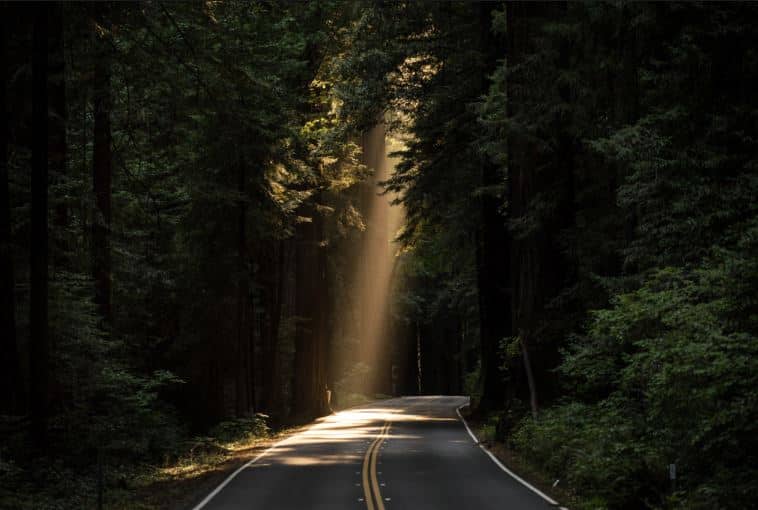 Chosen for it's unsurpassed natural beauty the Humboldt Redwoods State Parks' Avenue of the Giants is a relatively flat course.
The entire race route is under old growth redwood canopy.
In 1972, the newly formed Six Rivers Running Club organized races and recruited many outstanding runners.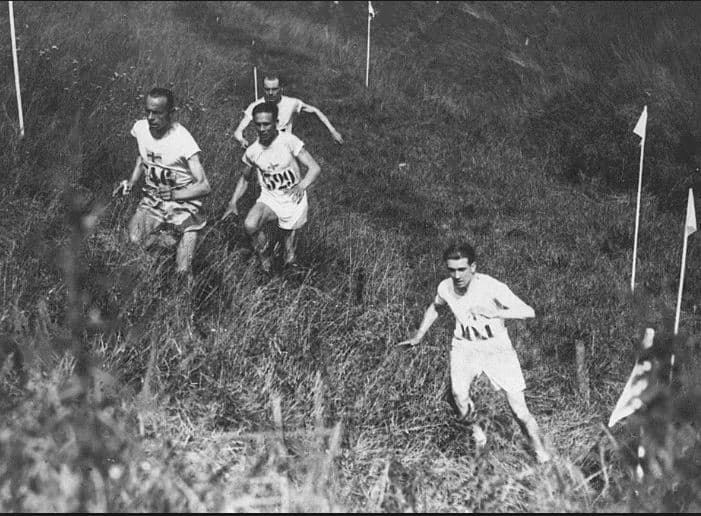 Many runners, national class in caliber, wanted a race that would qualify them for the 1972 U S Olympic Trials.  Humboldt State University and local runners wanted to showcase their talent on a national stage.
In May of 1972 the Avenue of the Giants Marathon was born. The event has grown exponentianlly since it's inception.
It has become a qualifing event for the Boston Marathon.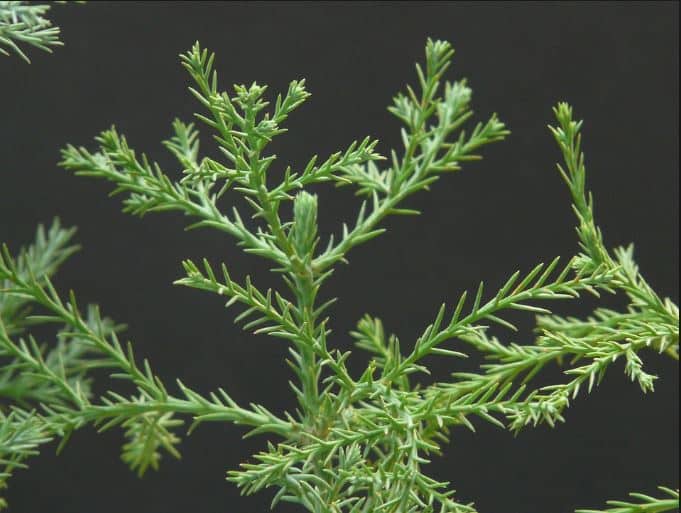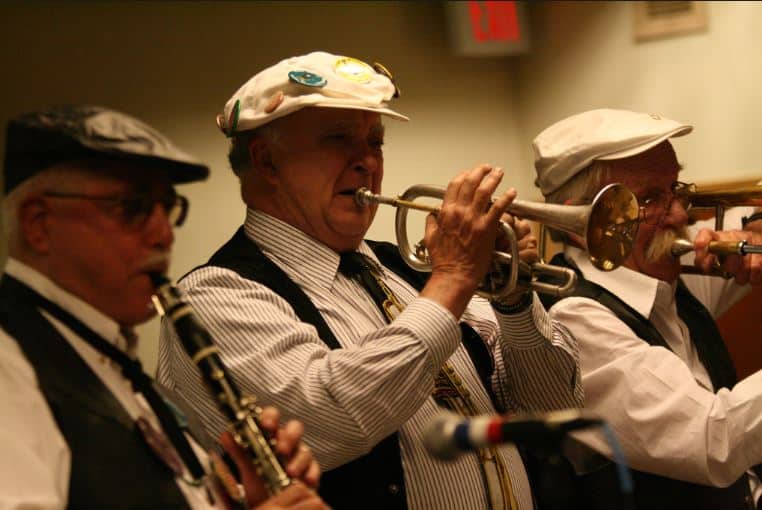 Redwood Coast Music Festival
09-12MAY19, 3 days
523 5th St, Eureka, CA 95501
(707) 445-3378
Hosted at six different venues located throughout the Old Town district, this annually held Jazz festival features
traditional Dixieland, blues, swing zydeco, Latin jazz and more.
There are dance contests, food and fun.
Complimentary shuttles will transport party goers to the various venues if they don't want to drive.
Foggy Bottoms Milk Run & Walk
10MAY19
Ferndale CA
707-845-0001 
Since it's inception in 1972, the Foggy Bottoms Milk Run & Walk has been held in the Victorian era village of Ferndale CA
Main Street is a one of the best preserved restorations, architecturally, of the 1890's Victorian Era..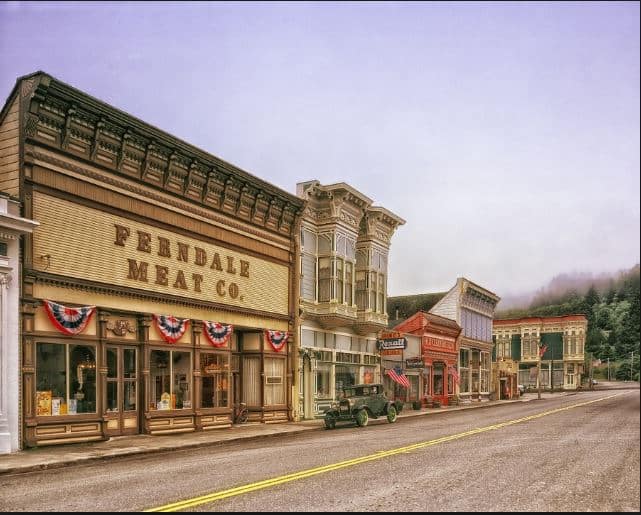 Local creameries, shipping and transportation fueled the economy in Ferndale in the late 1900's and early twentieth century.  Many of the local buildings and holmes of the era are rendered in Eastlake, Queen Anne, Gothic Revival and variety of other styles.Fine art galleries, museums, B & B's and flower lined streets comprise Main Street.Certification in 2011 of the four mile and 10 mile races qualifies runners  for national rankings.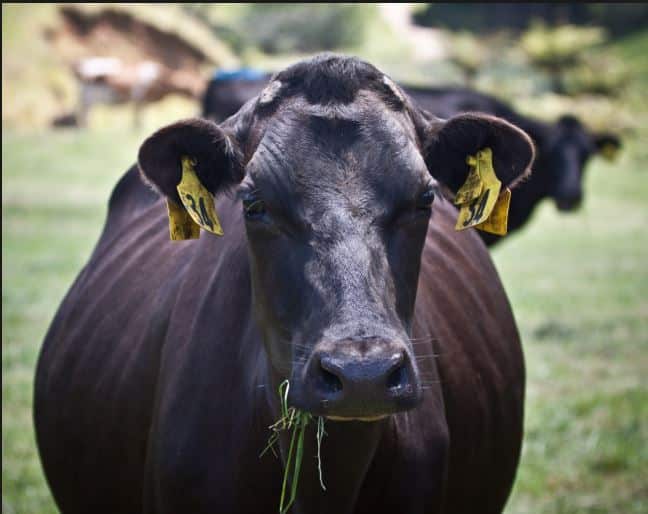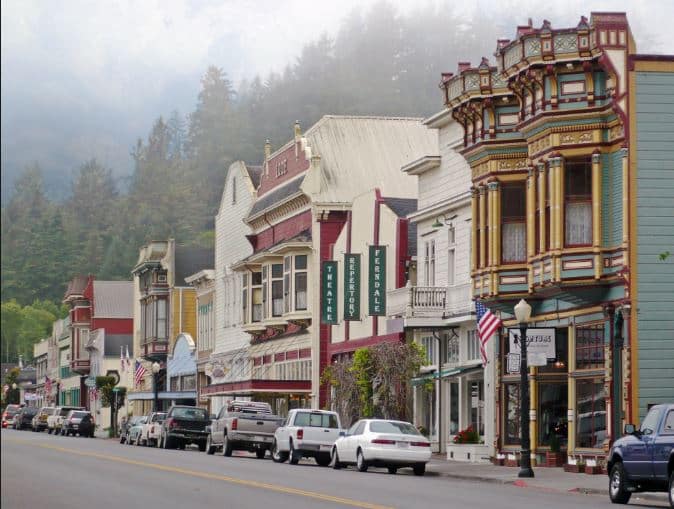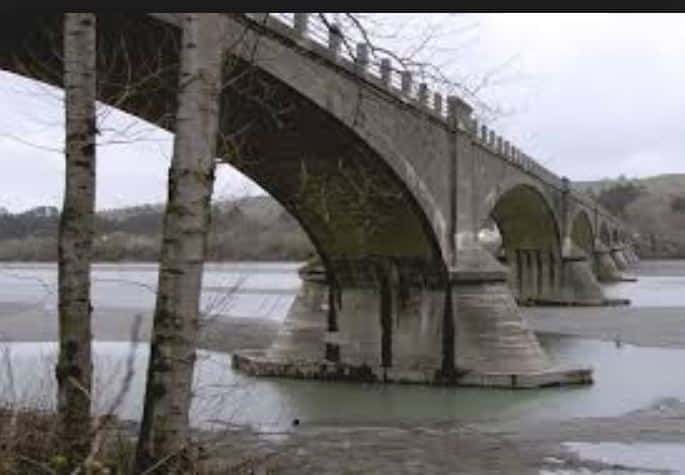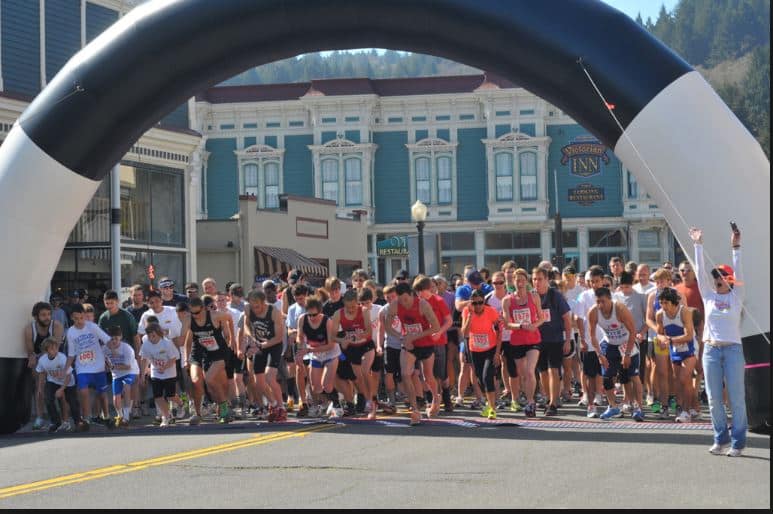 Ferndale Memorial Day Parade
27MAY19
Humboldt County Fairgrounds
1250 5th Street
Ferndale, CA 95536y
707-786-4477
 Ferndale Vets and other organizations coordinate the 10:00 am parade.
.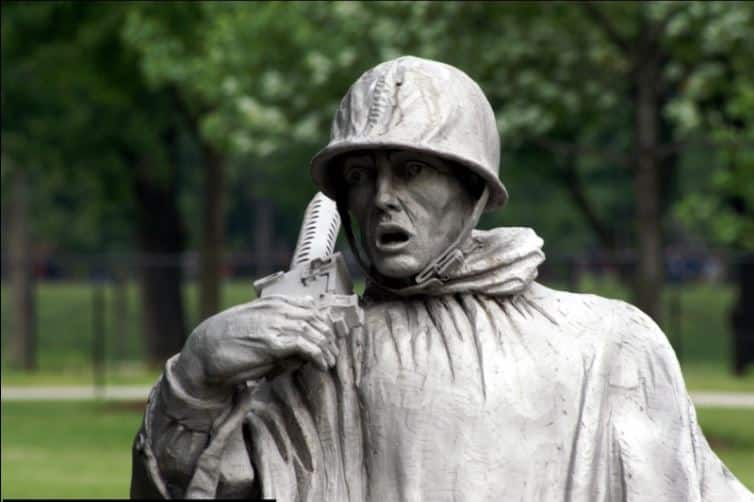 In solemn remembrance of the day, there will be memorial ceremony at the Ferndale Cemetery and a return parade to Veterans Memorial Building.
Visit the Victorian Village of Ferndale, a small dairy town near Eureka to experience the perfect family vacation, weekend romantic getaway or outdoor adventure.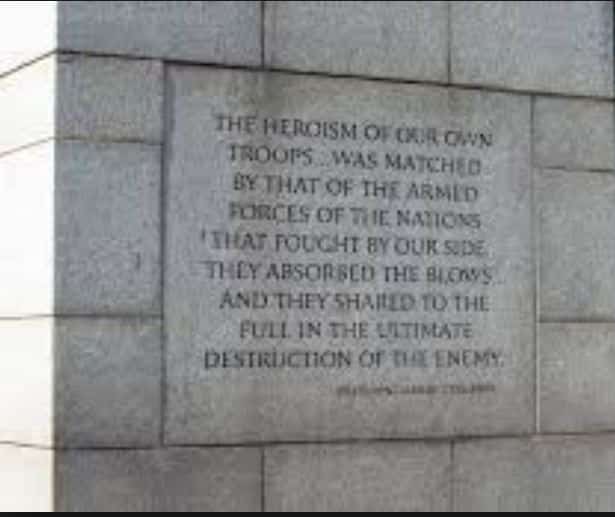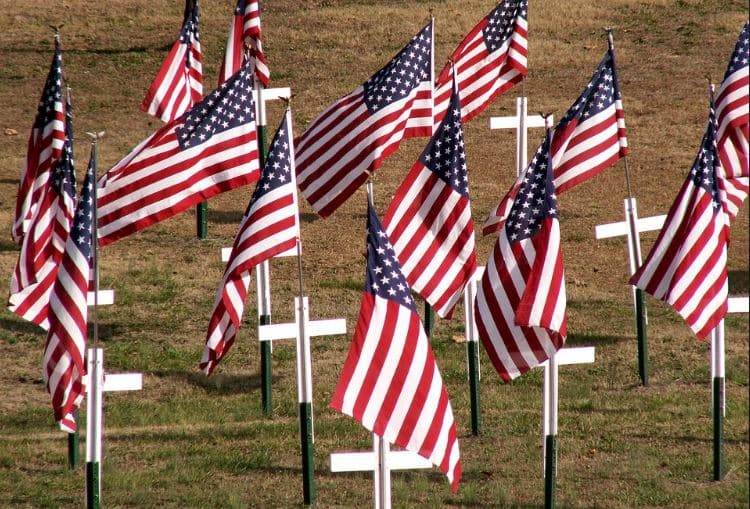 Kinetic Sculpture Race
Memorial Day Weekend 27-29MAY19, 3 days
Introduced in 1969 by local sculpture, Hobart Brown, there is no other Humboldt County event that rivals the Kinetic Sculpture Race in creativity.
This so called 'race', of competing inventors, attempt to just cross the finish line on historic Main Street in Ferndale. A win is a win..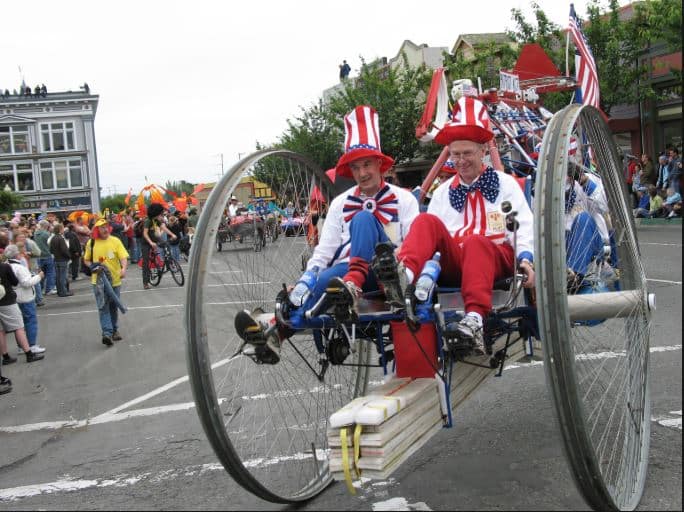 Since 1969, Kinetic Sculptures, human powered all terrain art vehicles confront obstacles traversing roads, sand, mud and water over the 50 mile race route. 
Most kinetic sculptures, besides pilots, require an entourage of peons and a pit crew, tools handy, to maintain, repair and sometimes manually move the vehicle.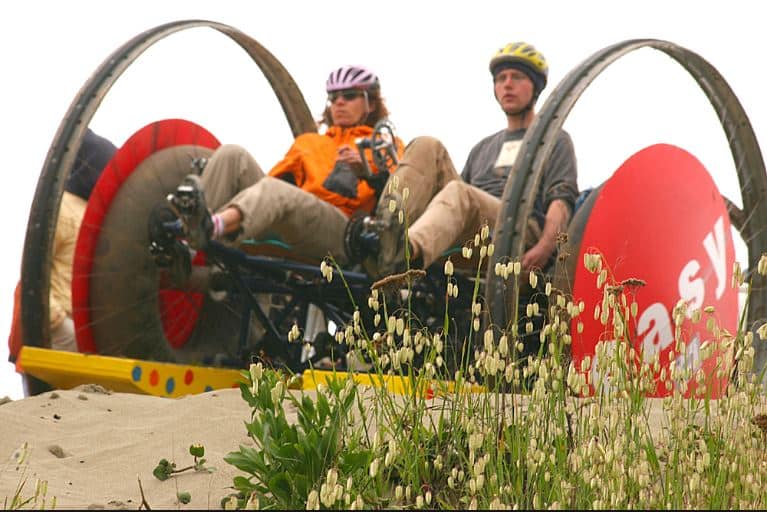 Day 1  (B.Y.O.B)
The 'race' , begins from the Arcata Plaza at high noon. The kinetic sculptures break south to the beach at Manila where they are confronted by several miles
of sand and dunes. This is the first opportunity  for the artists and engineers to test the 'kinetic' ability of their wacky  mobiles.
Night 1 the party continues at Halvorson Park in Eureka. Racers get ready for Day 2.
Day 2 (B.Y.O.B)
The 'race'/party continues as pilots launch their wacky all terrain kinetic sculptures into the water at the Humboldt Bay waterfront.
After exiting the water further south, a one mile accent up and then down the steep Hookton Mountain, a 7% grade, is the next challenge encountered by the pilots,
who have been grinding.
Day 3  (B.Y.O.B.)
The 'race' begins at Crab Park and proceeds over land before crossing the Eel River under Fernbridge.
The final leg to the finish line on
Ferndales' historic Main Street is an all out push over the cow pastures of Eel River Valley. 
The wacky, weary and disheveled pilots will continue the party, celebrating
after the race, before attending the Finals Awards Dinner.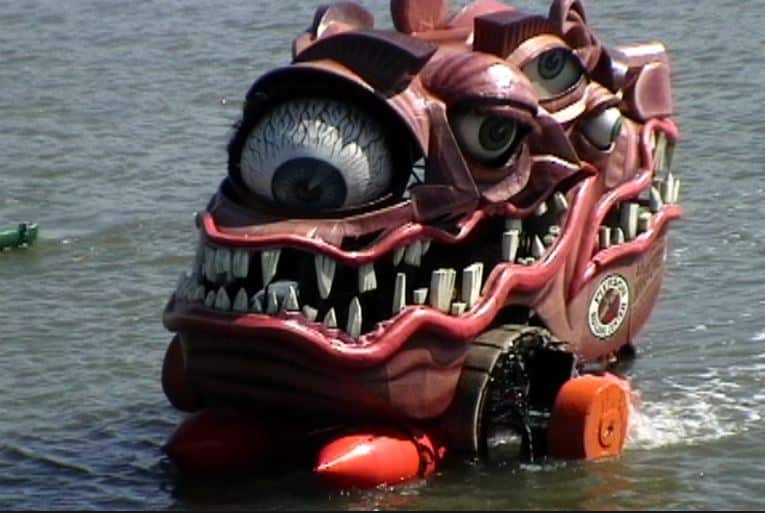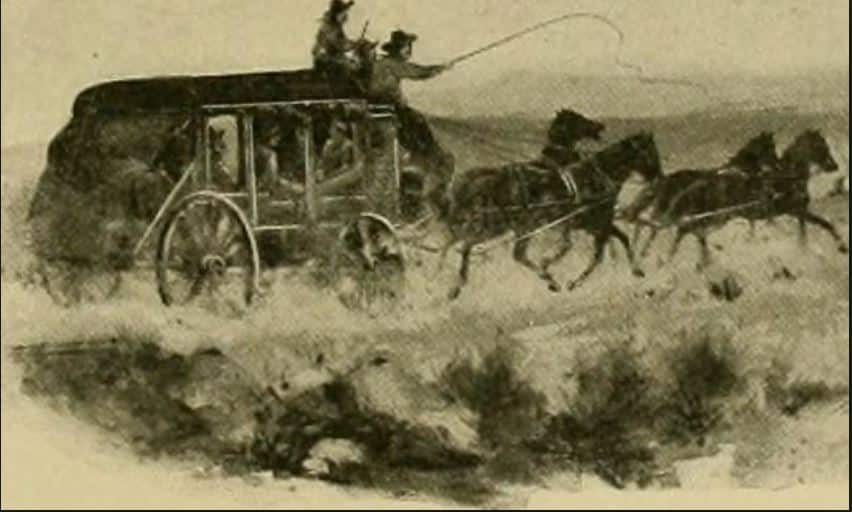 Pony Express Days
McKinleyville, CA
29MAY-02JUNE19
The equestrian town of McKinleyville,  CA  referred to 'Oklahoma By The Sea' by the locals is a family friendly town
Pony Express Days is a multi day event that commences with a fire department skills competition exhibition. A chili cook off contest occurs the following day.
A Pancake breakfast and the Pony Express Parade highlight the third days activities. The Pony Express Festival at Pierson Park features food and live music from noon to 4:00 pm. 
21st Annual North Coast Open Studios
First two weekends every June
01-02JUNE19
525 7th St
Eureka, California
707-834-6460
Humboldt County is home to more artisits per capita than anywhere else in California!
Open Studios welcomes all artists from Humboldt County.
During the first two weekends every June, 100+ Humboldt County artists open their studios to the public.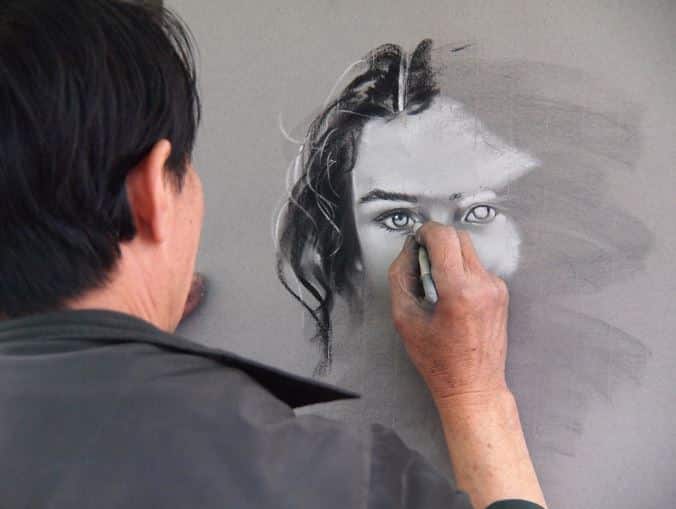 Come and tour 40 local artist studios from Fortuna to Trinidad!
Founded in 1998, by artists Sasha Pepper and Susan Fox, the Open Studios event originated in San Francisco and migrated to Humboldt County when Sasha relocated here.
The initial event has grown from 50 participating artists to 120 in 2005 and to the current 150+ artists in 2018.
.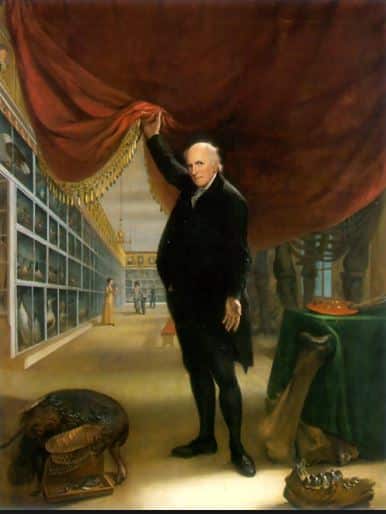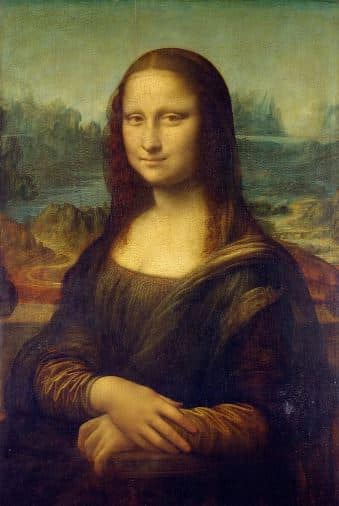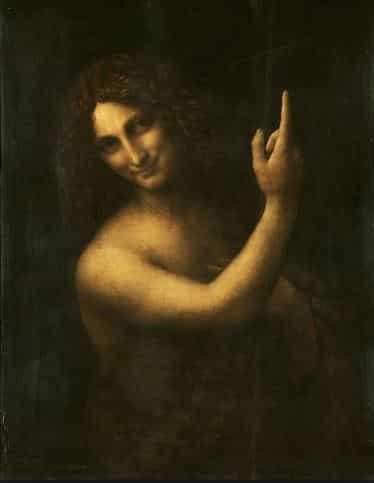 The Annual North Coast Open Studios event has reached Southern Humboldt and has expanded to two weekends long in duration!
Open Studios blossomed and became a destination tourism event after emphasis was placed on artist participation, reaching out to new artist participants,
the help of local grant funding and guidebook distribution.
The studios in the Art Center Building a.k.a. the historic Buhne Building has been the local venue for past Open Studio events.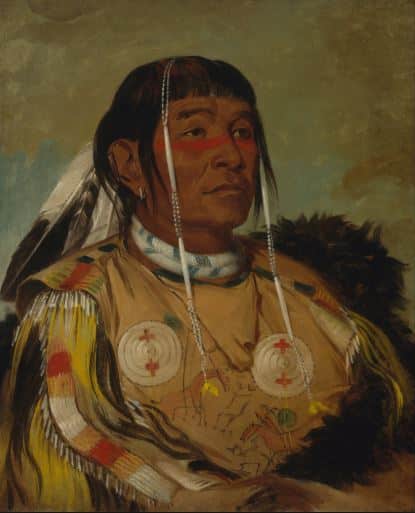 Artist-volunteers do the heavy lifting and deserve credit for the success and growth of North Coast Open Studios.
They assist the coordinator, pour wine, help facilitate other event fundraisers and distribute guidebooks.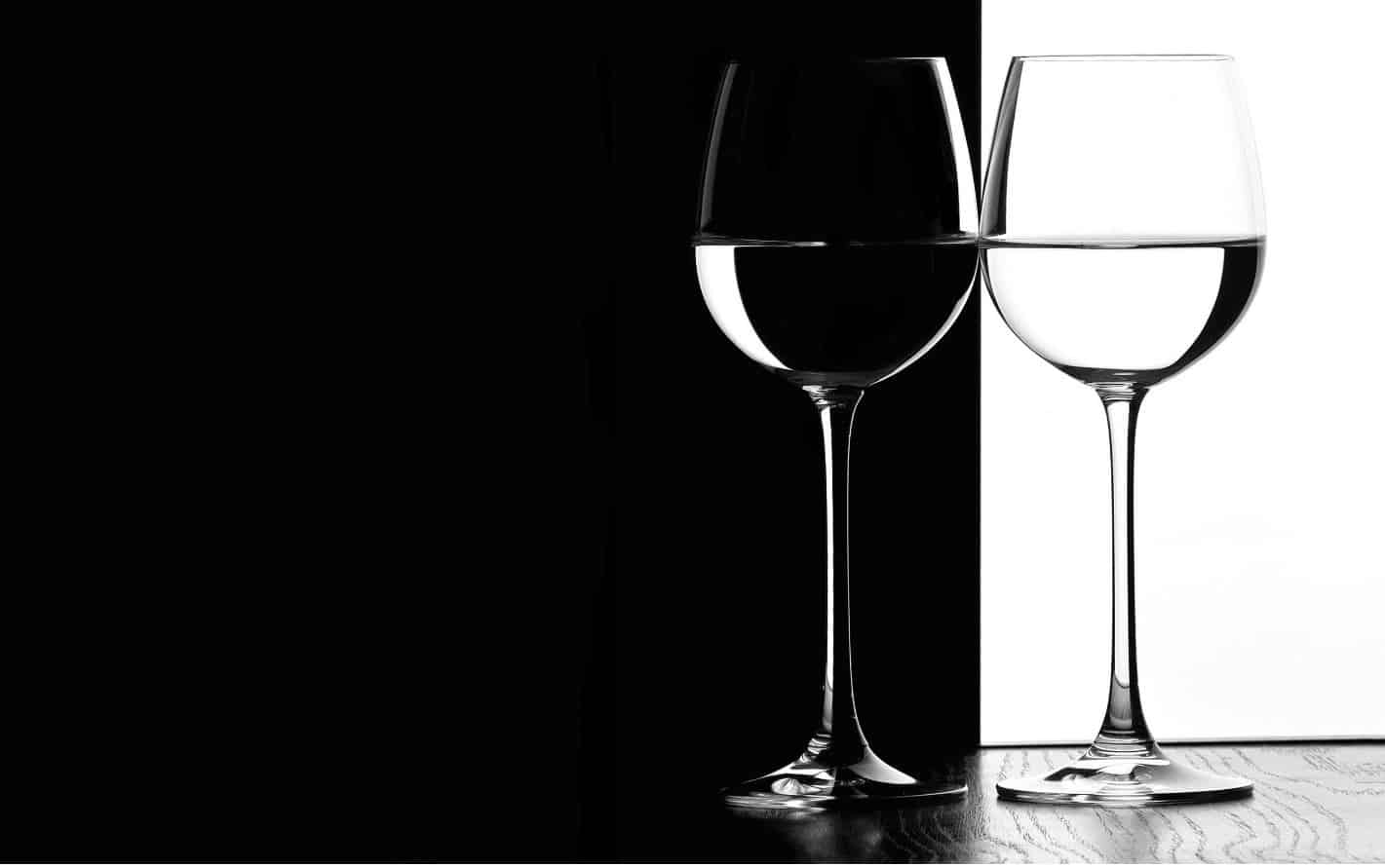 Pick up your 2019 guidebook and take the opportunity to speak with artists, browse and purchase their art!
Benbow 43rd Summer Arts & Music Festival
Sat, Jun 1 – Sun, Jun 2
445 Lake Benbow Drive,
Garberville, California 95542
The Mateel Community Center presents the Benbow 43rd Summer Arts & Music Festivalat Benbow Lake State Recreation Area, located two mile south of Garberville CA.
This state park surrounds Benbow lake, a reservoir on the south fork of the Eel River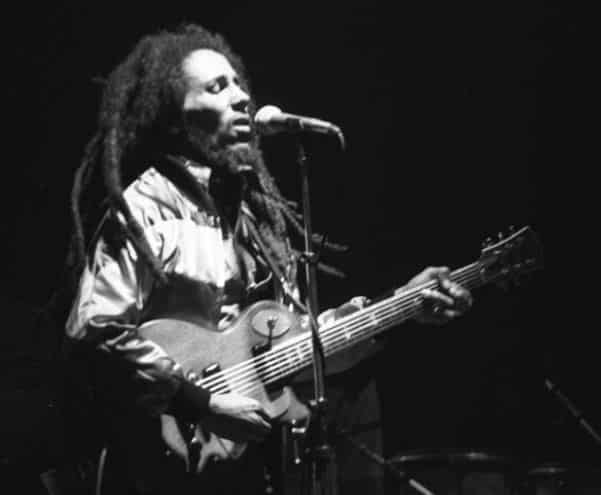 West Coast style reggae bands and local favorites will entertain from four different stages.
That's a dance party!
There will be family friendly activities, a kid zone, 150+ craft vendors, food concession stands, belly dancing and much more.
Enjoy a weekend of melodic West Coast style reggae bands and sunny splendor swimming, basking and baking on the Eel River.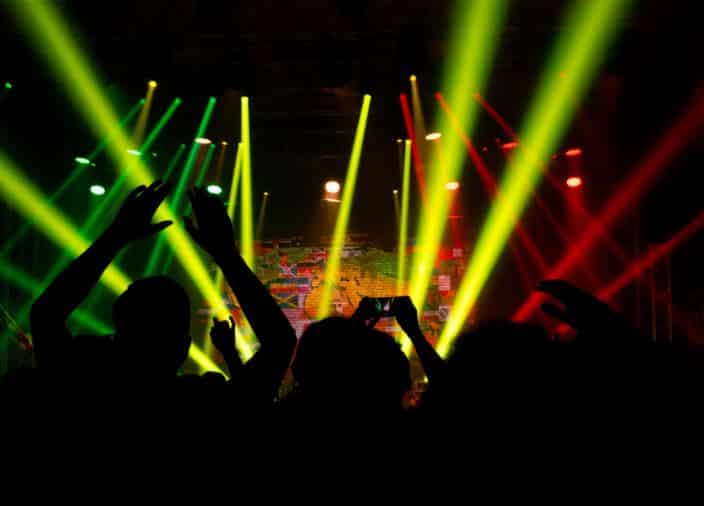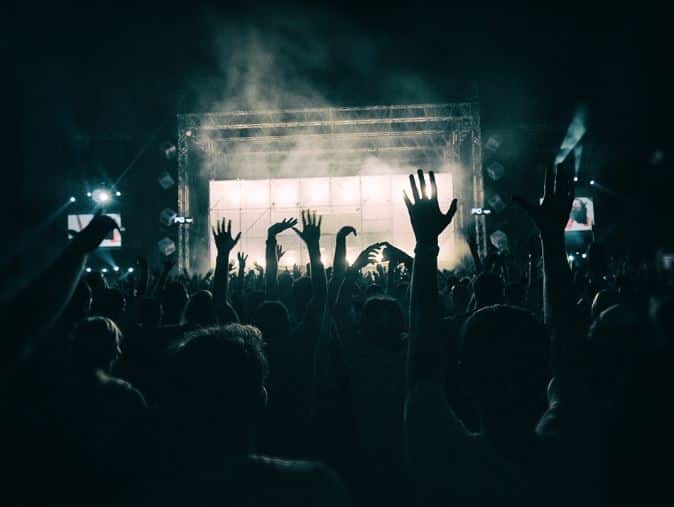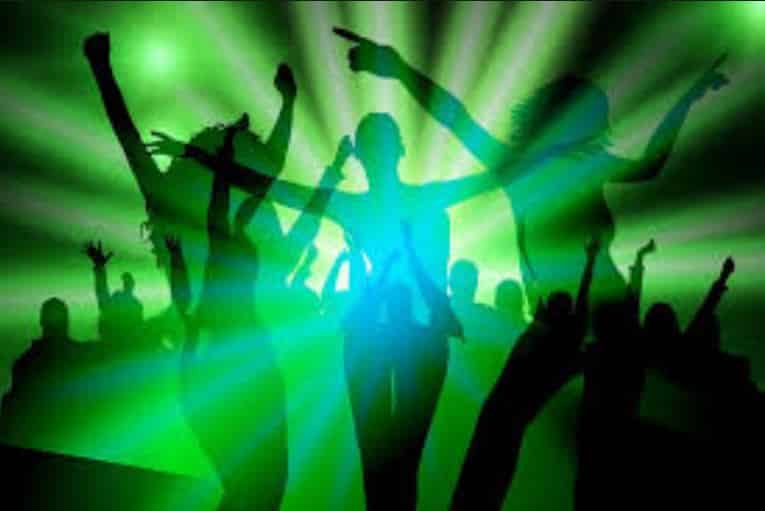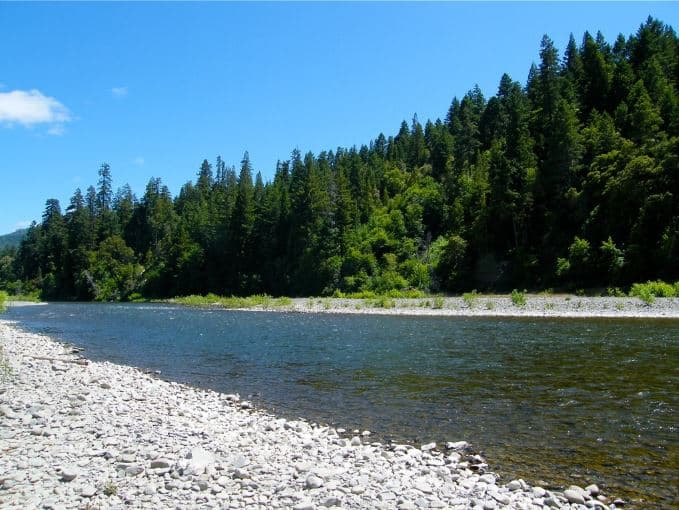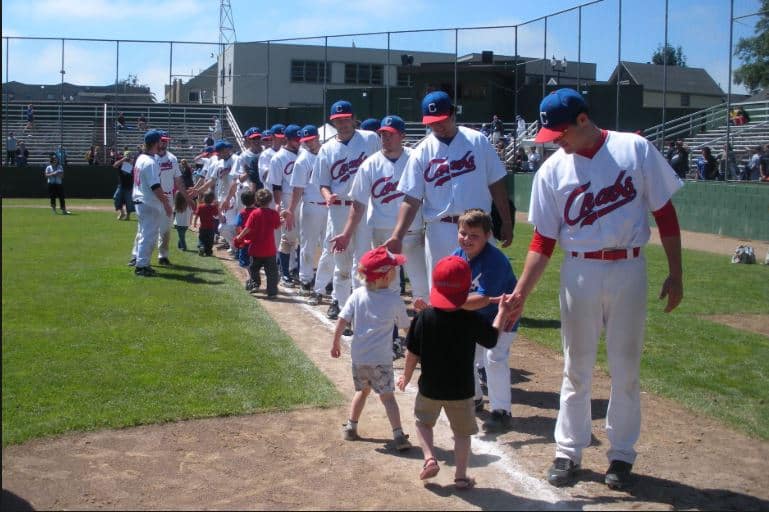 Humboldt Crabs Baseball – Arcata
707-826-2333
Founded in 1945 by Lou Bonomini, the Humboldt Crabs are the oldest collegiant summer baseball team in America. The Crabs are independent and not affiliated with any farm, semi pro minor or major league teams.
Consisting of NCAA eligible west coast players, the Crabs provide the local community with outdoor family friendly entertainment and high quality baseball. Beginning in June and running through early August,
there are ample opportunities to make it out to the park. Bring the kids and spend the day with the Crabs at the Arcata Ballpark for a double header.
Summer Concert Series Eureka
June – August, Thursdays
6:00 pm – 8:00 pm
Old Town, Foot of C Street
Eureka, CA
(707) 442-9054
The annual Summer Concert Series highlights the summer season in Old Town, exhibiting a wide genre of music.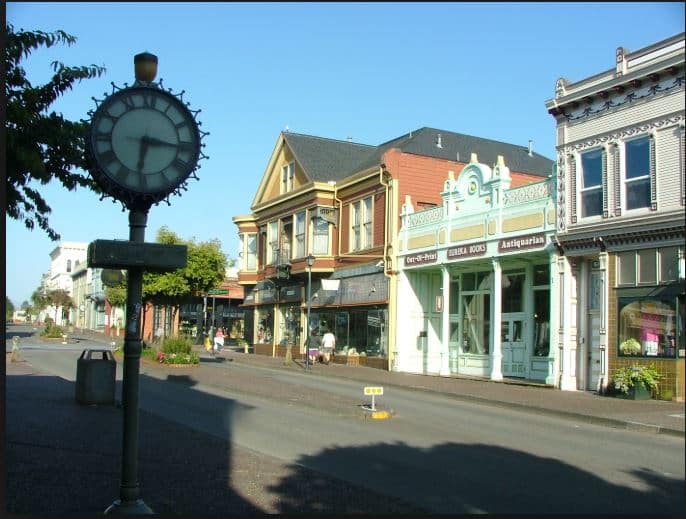 Everything from Classic Rock to Reggae and Cajun Zydeco, are featured at this popular event that includes 49 blocks in the historic Old Town section of Eureka.
Country, R & B/Funk, Blues and Jazz bands are featured. These concerts are free, family friendly and begin at 6:00 pm, ending at 8:00 pm.
Check out the great shops restaurants and Fisherman's Plaza boardwalk while you are entertained.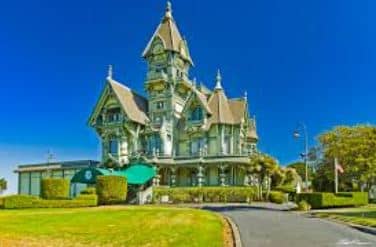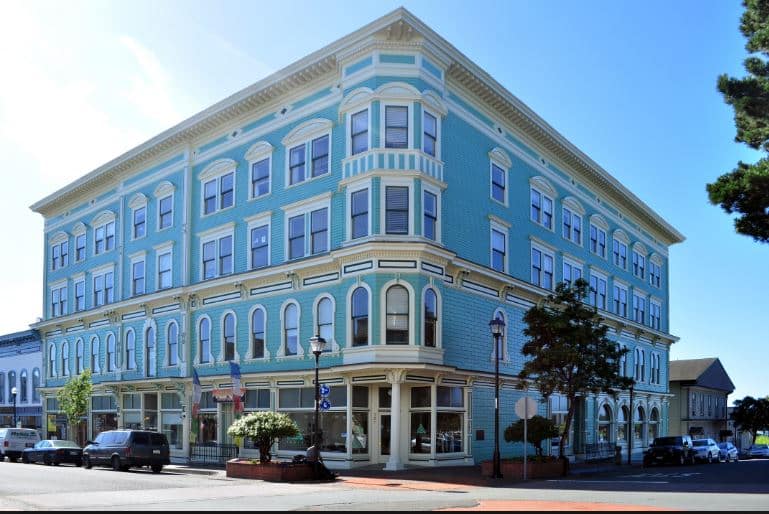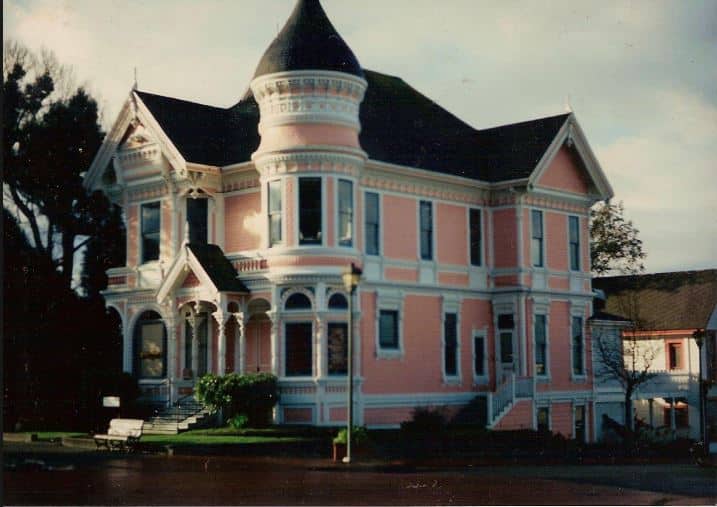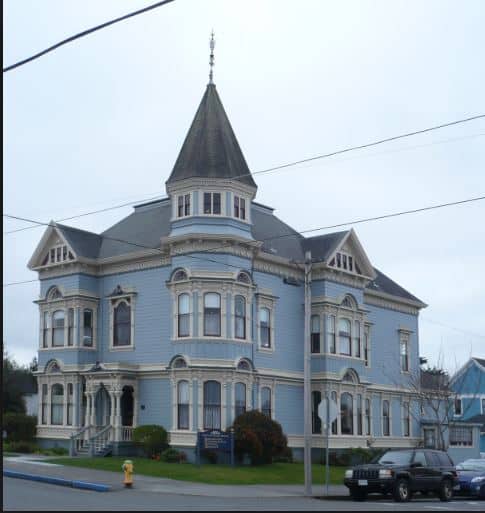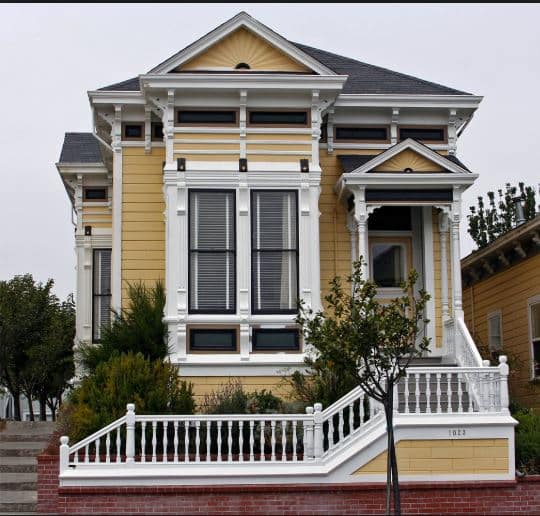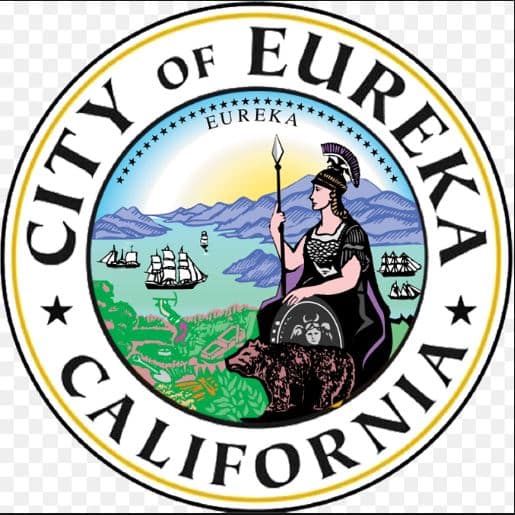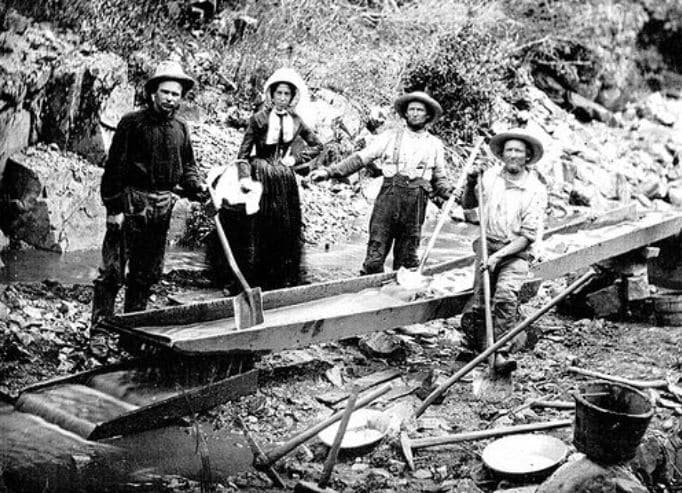 Beginning in the mid 1800's the Carson Mansion and other structures constructed along the Eureka Waterfront, providing much needed services for miners and
prospectors during the the booming gold rush occuring on the Klamath and Trinity Rivers. Humboldt Bay was the source of all commerce and the foundation on which the city was built
An infrastructure was already in place for the timber barons of the late 1800's to exploit. It was only then that a second 'gold rush', the timber industry, evolved and harvesting
old growth redwood fueled a booming local economy.
 Redwood Run Motorcycle Rally
07-08JUNE19, 2 days
Richardson Grove Campground
750 Hwy 101
Garberville, Ca. 95542
The 42nd annual Redwood Run will be  occurring in the heart of the redwoods at Richardson Grove.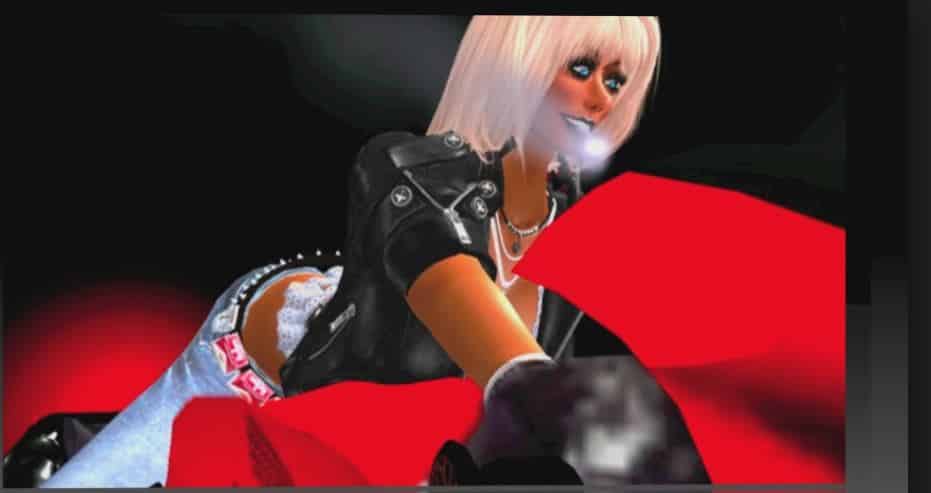 This self contained motorcycle rally is an old school event.  Camp sites with showers are available.  A hearty line up of bands will perform day and night. Bike and people contests, great food and spirits guarantee a fun filled weekend.
The wet T-shirt contest will be very competitive and judged accordingly..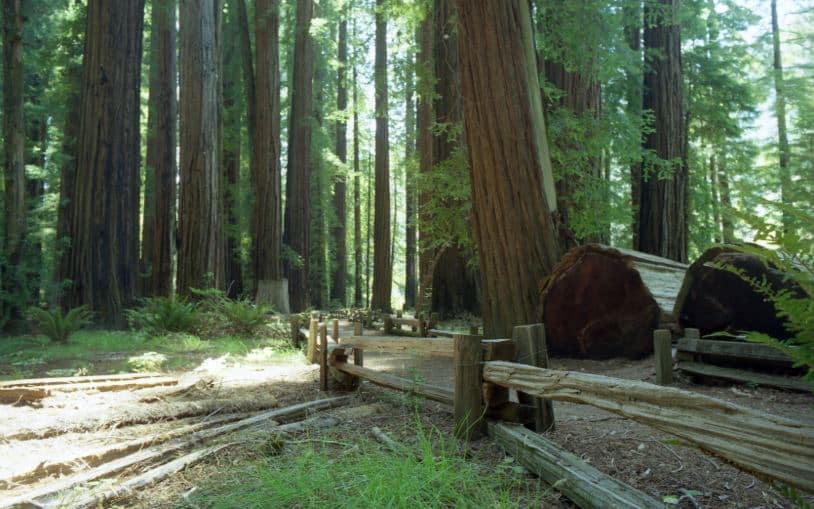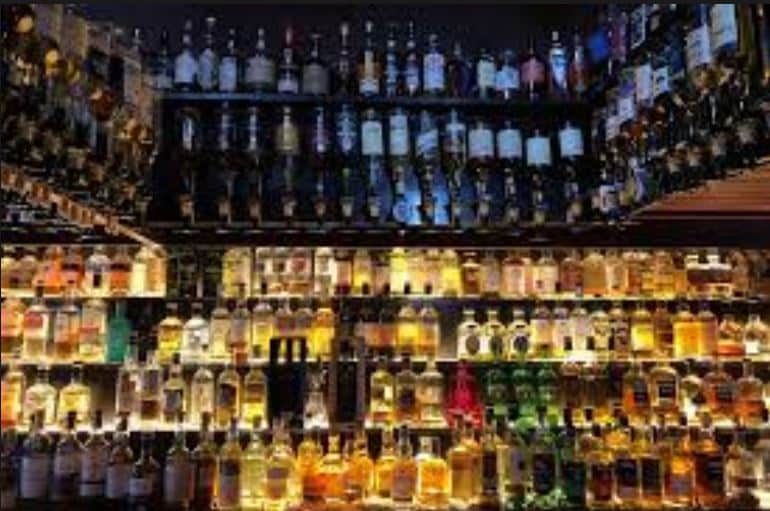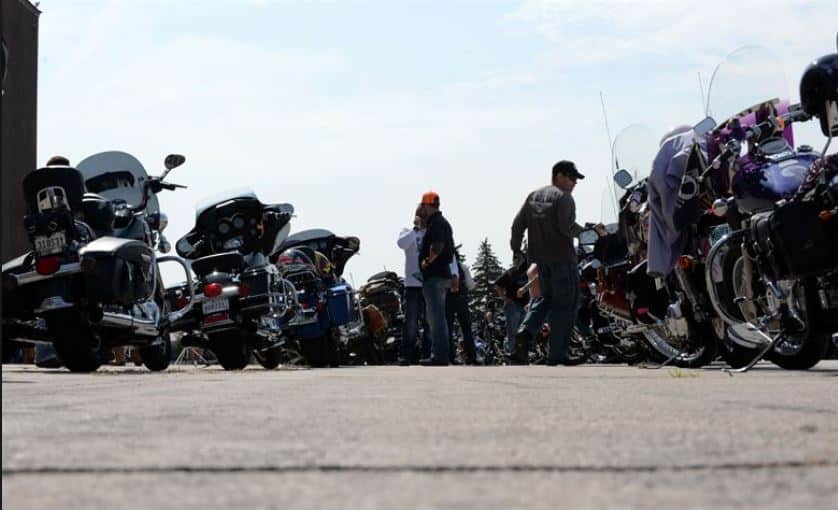 Richard Grove State Park is located on Humboldt Countys' southern most border, 75 miles south of Eureka. It comprises 2000 acres.
Portuguese Holy Ghost Celebration
08-09JUNE2019, 2 days
Humboldt County Fairgrounds & Portuguese Hall
1250 5th Street
Ferndale, CA
707-786-4477 |
Queen Isabel, the revered 14th century queen of Portugal is the inspiration of the Portuguese Holy Ghost Celebration.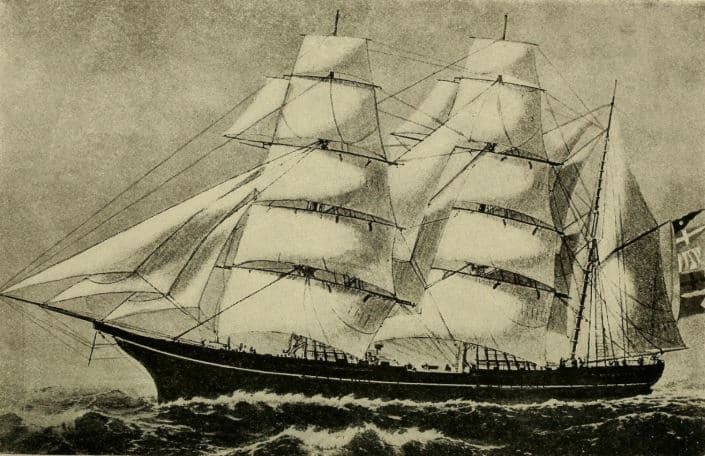 An advocate for the poor, Queen Isabel focused on feeding citizens in need.
Consequently, all Holy Ghost events feature an elaborate feast to carry on the virtuous tradition of feeding hungry citizens.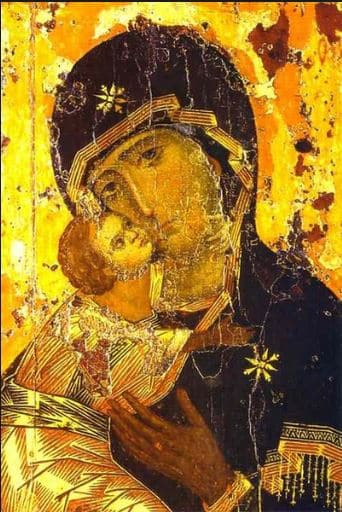 The 95th Annual Holy Ghost Celebration celebrates the history of the Portuguese Azorean culture in the Victorian Village of Ferndale, a rural farming community and agricultural center of the 1800's.
Holy Ghost Celebrations across the state of California have occurred since the Portuguese immigration to California in the 1800's.
The hard working Portuguese are recognized historically as an important group of people.
Arriving immigrants found employment on dairy ranches and in the timber industry  later in the century.
For 100+ years, Holy Ghost Celebrations have provided the opportunity for Portuguese community members to meet each other and share their unique traditions.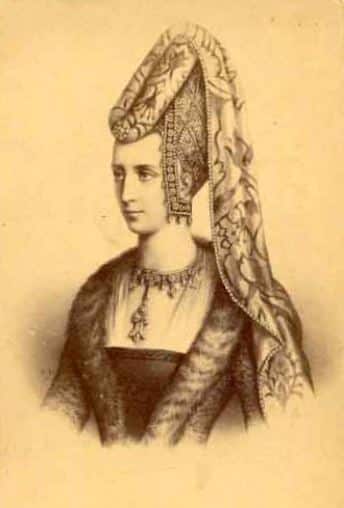 Scheduled Activities include a Sunday parade between Portuguese Hall and the Assumption Church, an auction, a dance at the Veterans Building and Saturday rosary.
Learn about the rich history, culture and music of Portugal.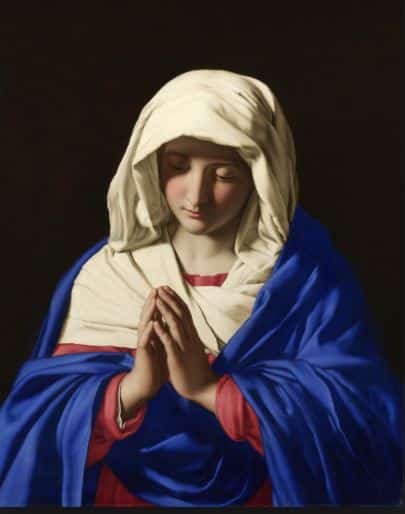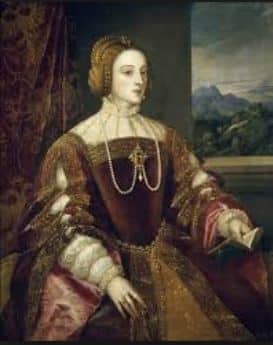 The Scotia Band, a marching band will be making their debut at the Portuguese Holy Ghost Celebration.
Savour the aroma of sweet bread and a delicious bean and linguica dinner!
The 95th Annual Portuguese Holy Ghost Celebration celebrates the history of the Portuguese Azorean culture in the Victorian Village of Ferndale, a rural farming community and agricultural center of the 1800's.
Wicked Monster Truck Tour
08JUNE19
Redwood Acres Fairgrounds Racetrack
3750 Harris St, Eureka, CA 95503
(707) 445-3037
Be on the cutting edge and attend the first Wicked Monster Truck Tour at the Redwood Acres Fairgrounds Racetrack!
Born in 2011, the mission of the Wicked Monster Truck Tour is to provide world class family entertainment. 
Powered by the leader in R/C Technology, full size TRAXXAS Trucks are usually scattered around the race track by the conclusion of the competition.
The need for speed has been a human yearning that dates back to the early nineteenth century and our rich heritage of bootlegging during prohibition.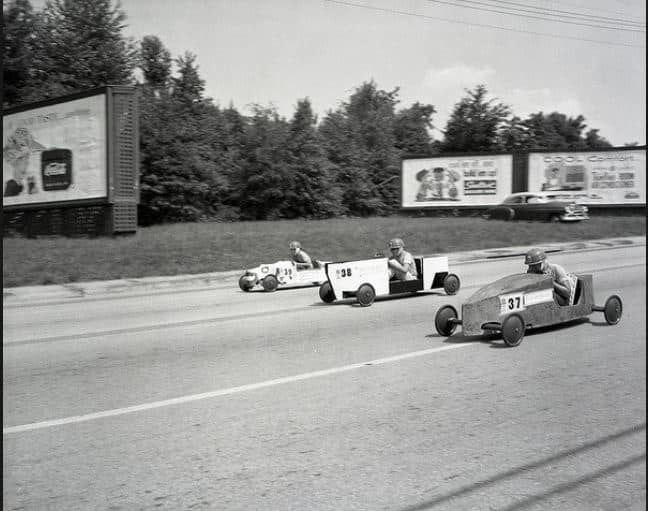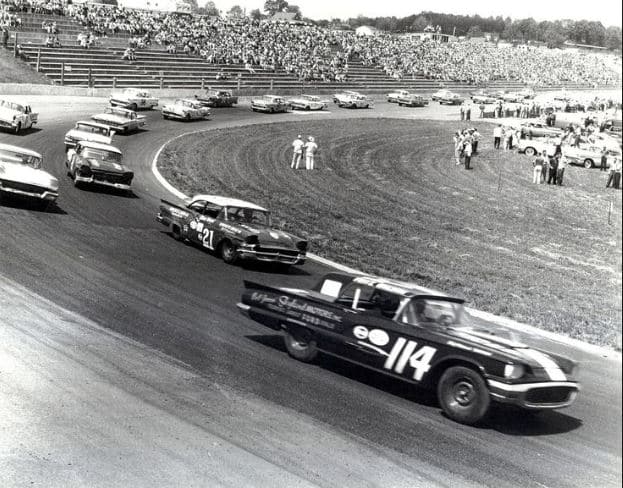 Meet the drivers prior to the competition and celebrate afterwards at the post event party.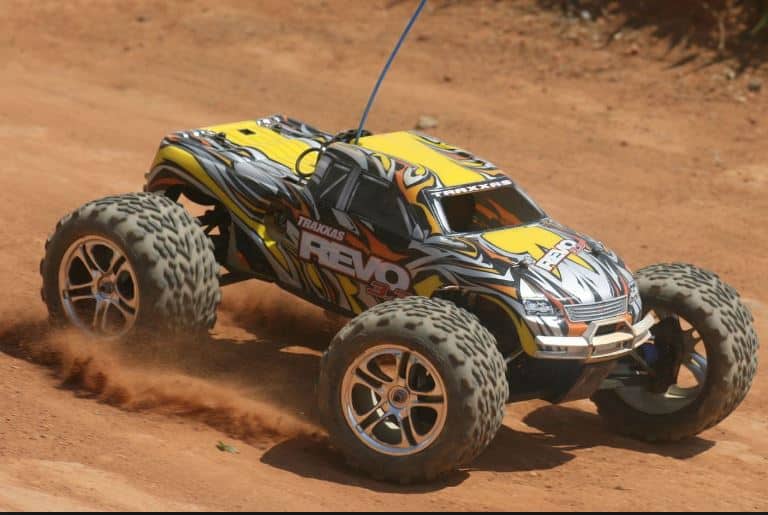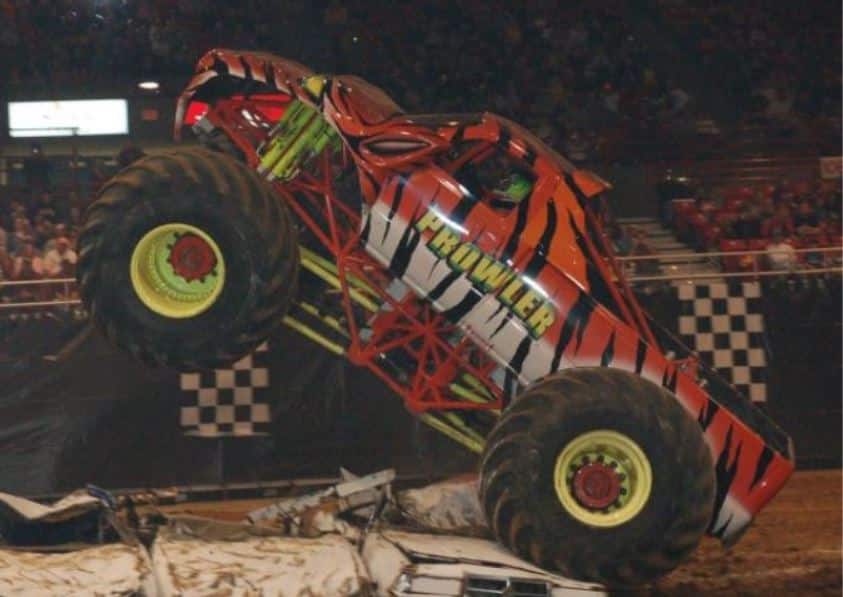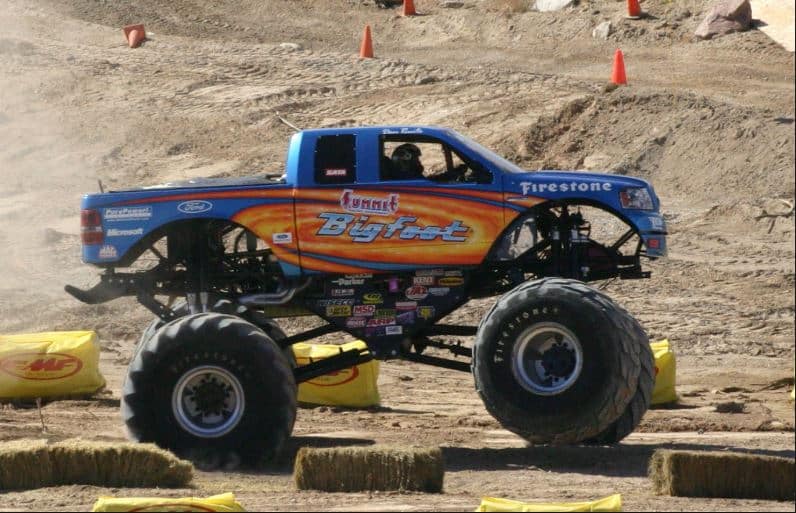 Tour of the Unknown Coast
08JUNE19
Humboldt County Fairgrounds
707-845-6117
The 41st annual Tour of the Unknown Coast will have improved road conditions in several historically challenging sections.
Avenue of the Giants Century is a new section of the race route this year that has smooth pavement.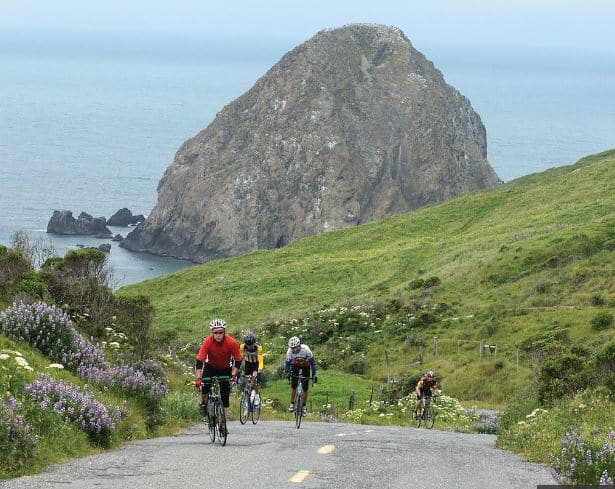 Touted as one of the most difficult 100 mile races, it also one of the most beautiful rides anywhere.
Shorter distance races, 100K, 50 mile, 22 mile and 8 mile rides will be run also.
Post ride festivities will feature live music performed by local musicians.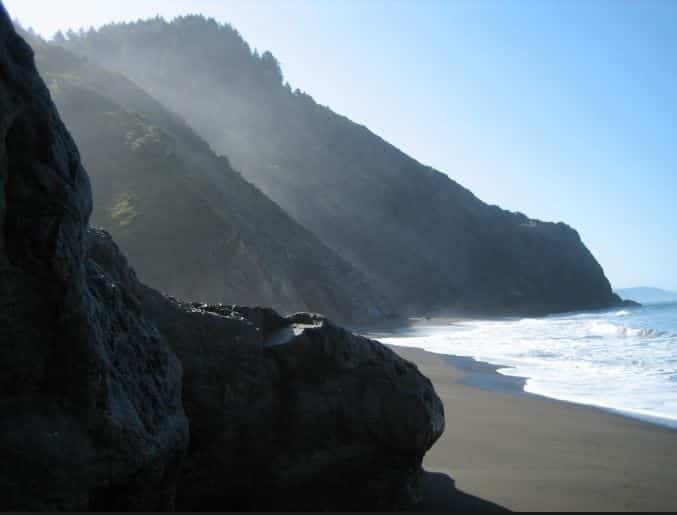 The Lost Coast nomenclature refers to the depopulation that occurred in the region during the 1930's.
It is the most least accessible, undeveloped and remote portion of the California coast. 
Because of the geo-technical challenges  of building cost efficient roads through the rugged, sheer cliffs of the Kings Range, the small towns of the Lost Coast,  are strictly grassroots communities.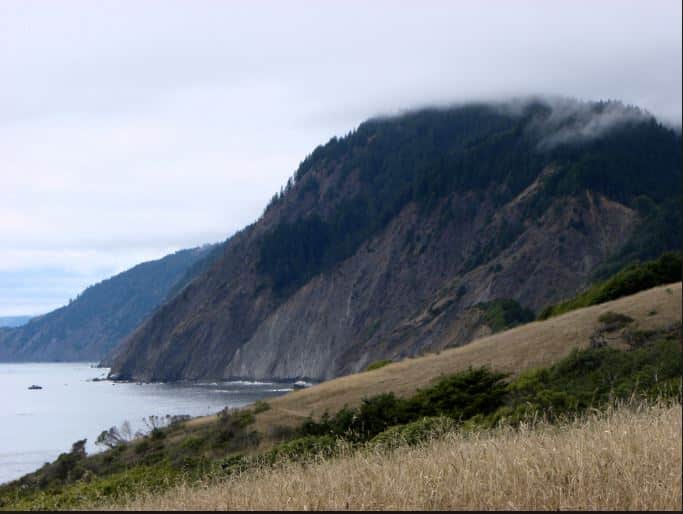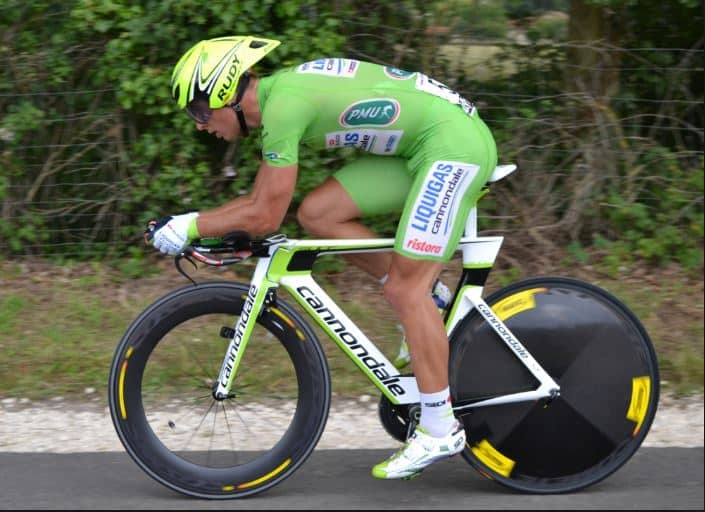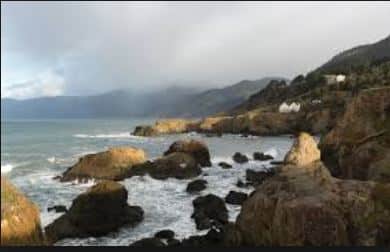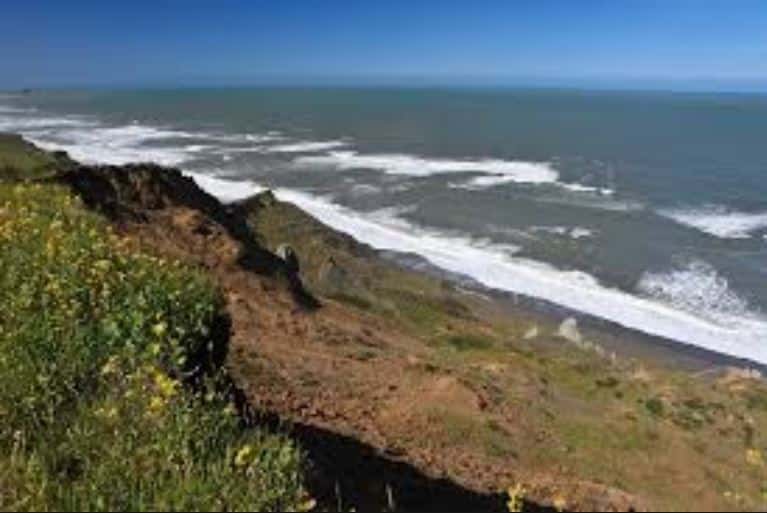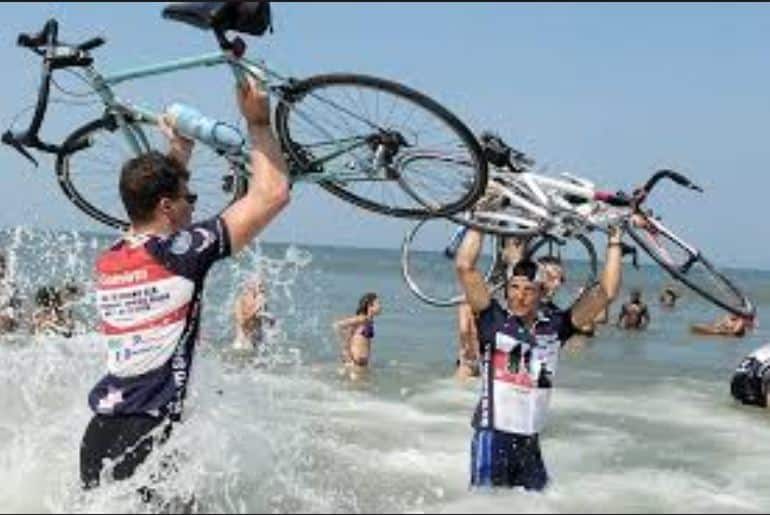 Art & Wine in the Park
Recurring on the 2nd Sunday of June
Rohner Park
5 Park Street
Fortuna, CA
707-725-9261 |
The Fortuna Rotary Club sponsors the 23rd annual Art & Wine in the Park at Rohner Park.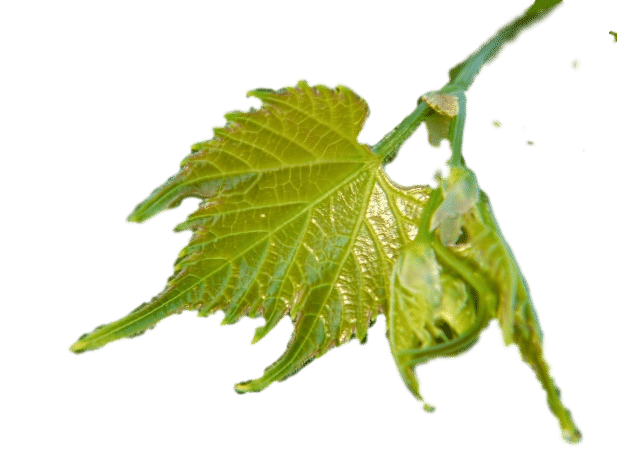 Wine, fine art and music are integrated nicely at Rohner Park, a picturesque park setting, surrounded by redwoods.
Local wineries and volunteers donate wine and time to support this event, presenting wine makers and artists an opportunity to showcase their wine and song.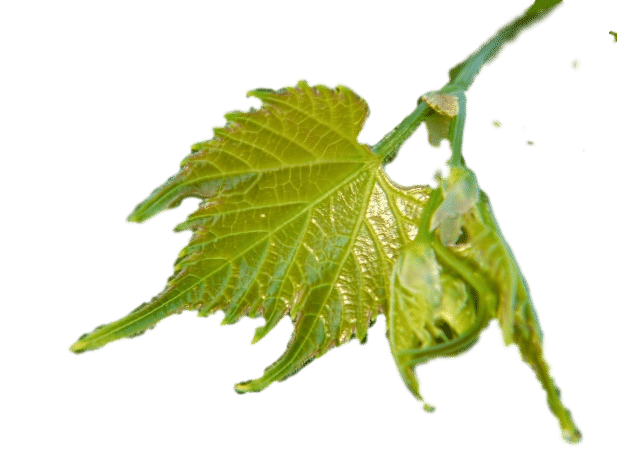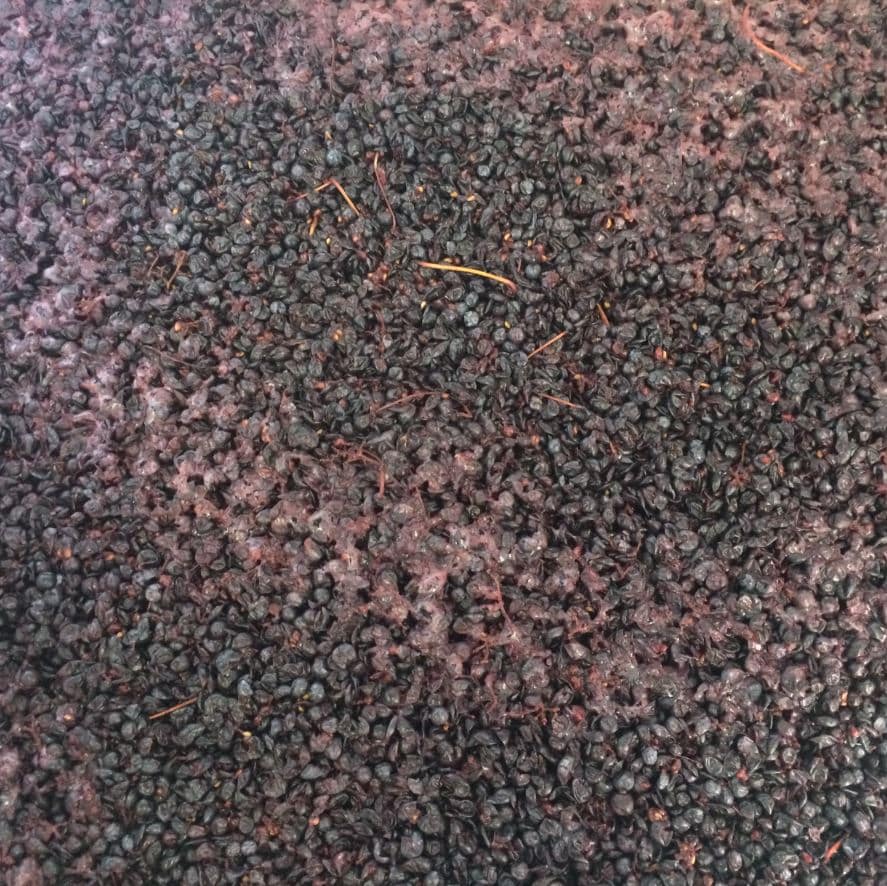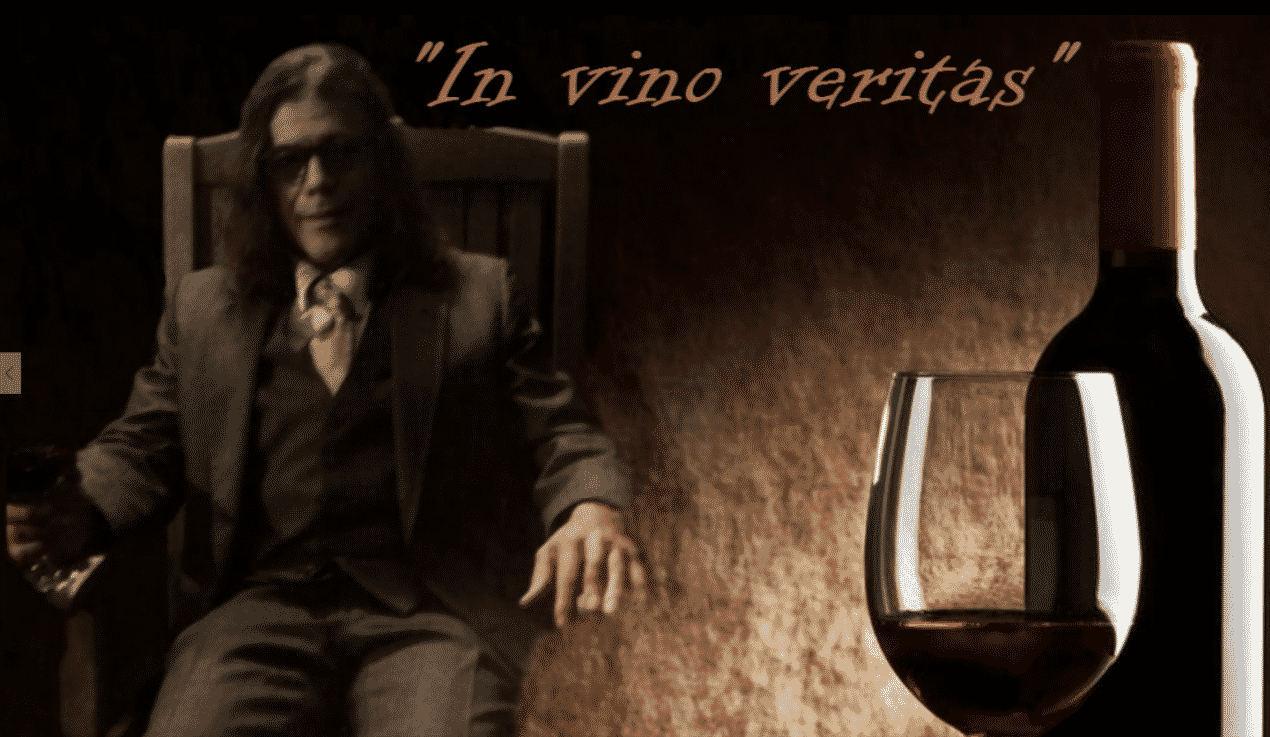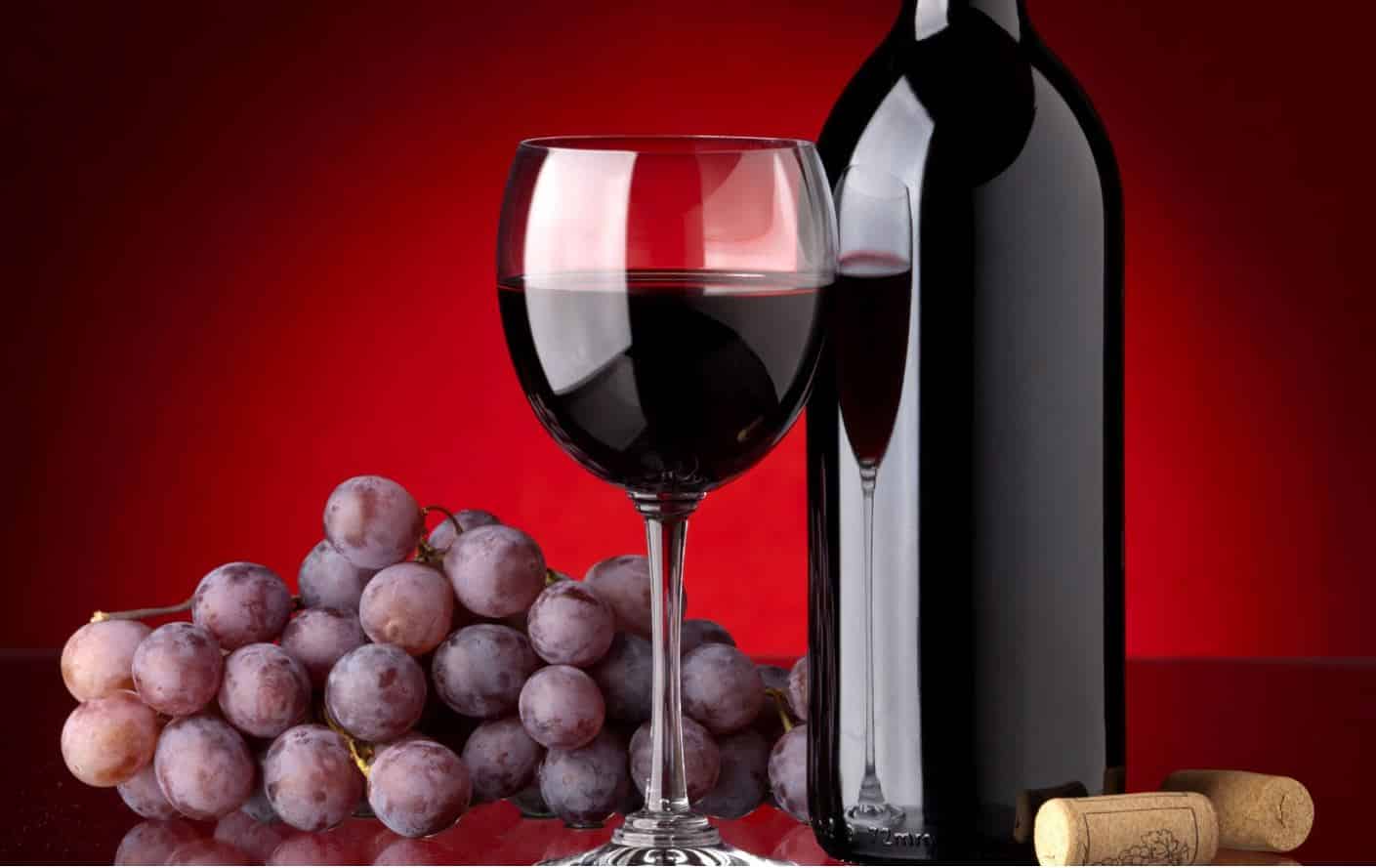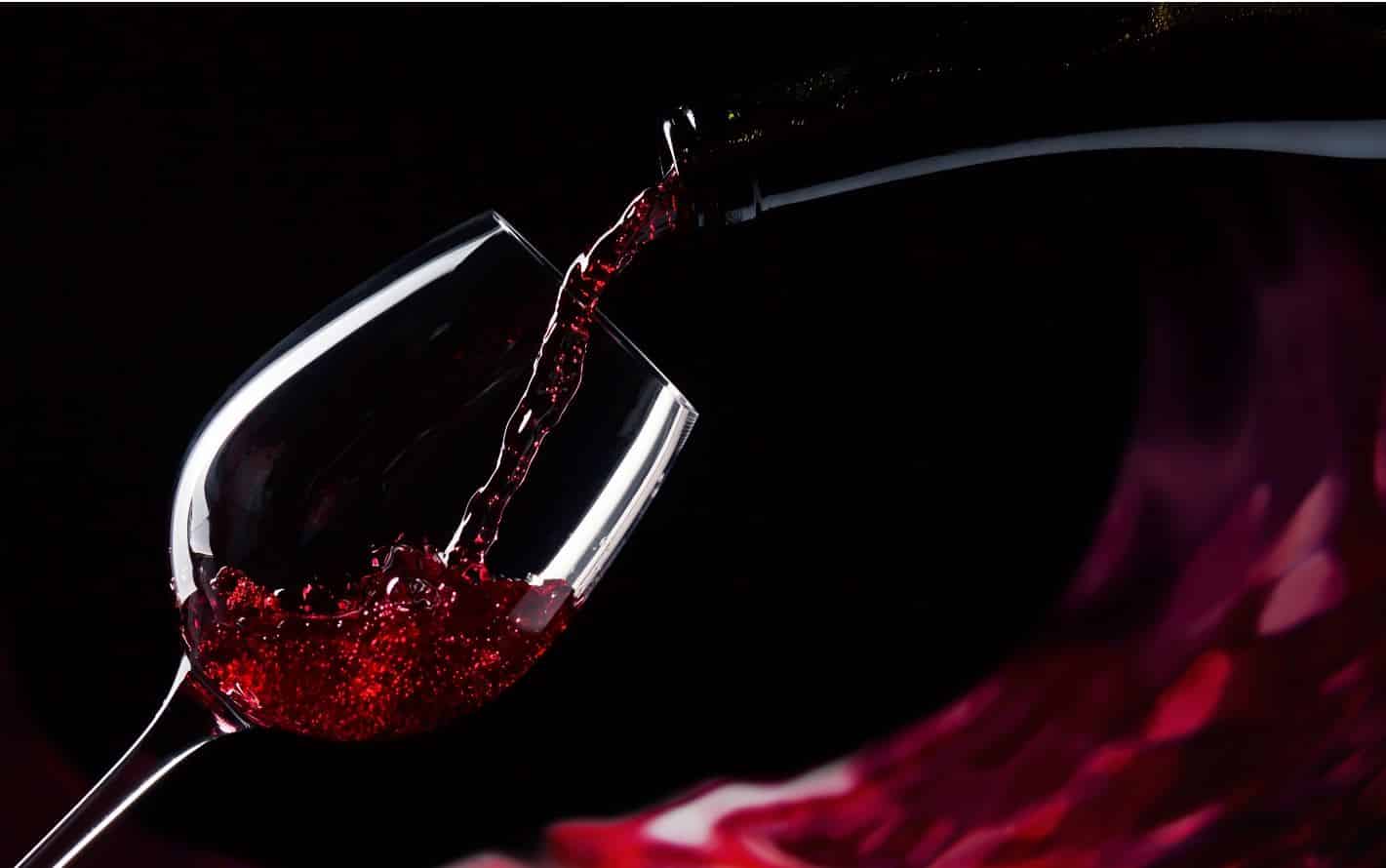 2019 Oyster Festival
15JUNE19
Arcata Main Street, 761 8th St c
Arcata, CA
The Oyster Festival on the Arcata Plaza is the largest single day event in Humboldt County, with over 15K attendees. The 29th Annual Oyster Festival on the Arcata Plaza features chefs and merchants, award wining oysters, contests, art and live music.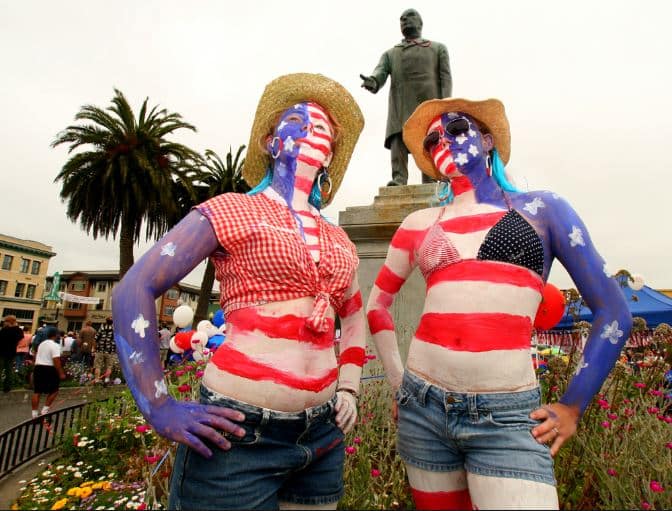 The 29th Annual Oyster Festival on the Arcata Plaza features chefs and merchants, award wining oysters, contests, art and live music.
Giant puppets, games, concession stands and great food.
The traditional Oyster Calling and Shuck-and-Swallow contests are entertaining and fun. Enjoy locally crafted beers and wines from local vineyards.
The Humboldt Bay, marshes and local lagoons are ideal habitat for oyster farming.
Humboldt Bay, the second natural largest bay in California is the oyster capital of California.  Humboldt Bay produces over 10 million oysters a year, and two thirds the shellfish in California, a 6 billion dollar industry.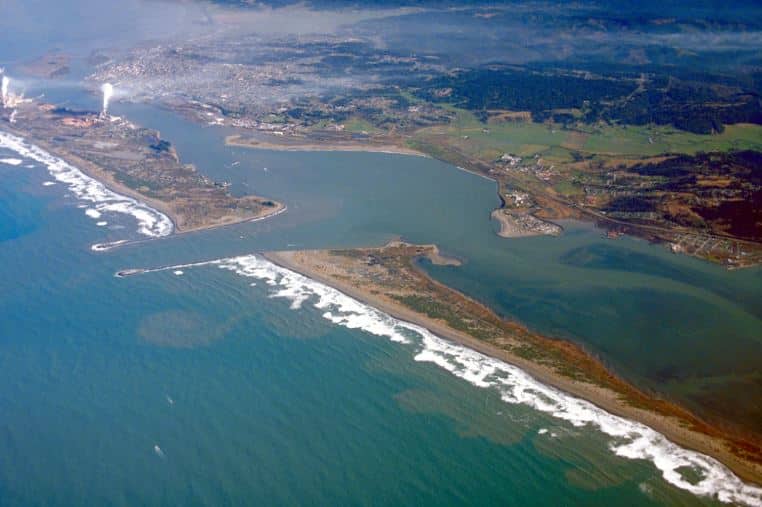 Kumamotos, a smaller, more delicately flavored variety of oyster and the Pacific variety are farmed on six farms, hundreds of acres of Humboldt Bay.
PVC hoops are seen  in the middle of the bay at low tide, organized into rows, racks and long lines above the bay floor.
Recycling is a prominent theme of the day emphasized by the volunteers  and the Green Team. The merchants supply only compos tables.  Every oyster shell                                                                                                         is composted.  All cups are recycled and nothing goes to the dump.
Trinidad Fish Festival
16JUNE19 11 AM
Trinidad, CA
The first Trinidad Fish Festival started out in 1957 as an all you can eat Crabfest for $1. This year, on Fathers Day, celebrate the 52'nd Annual Trinidad Fish Festival fundraiser.
Dance to live music at the street fair on main street. There is a activity area for kids there.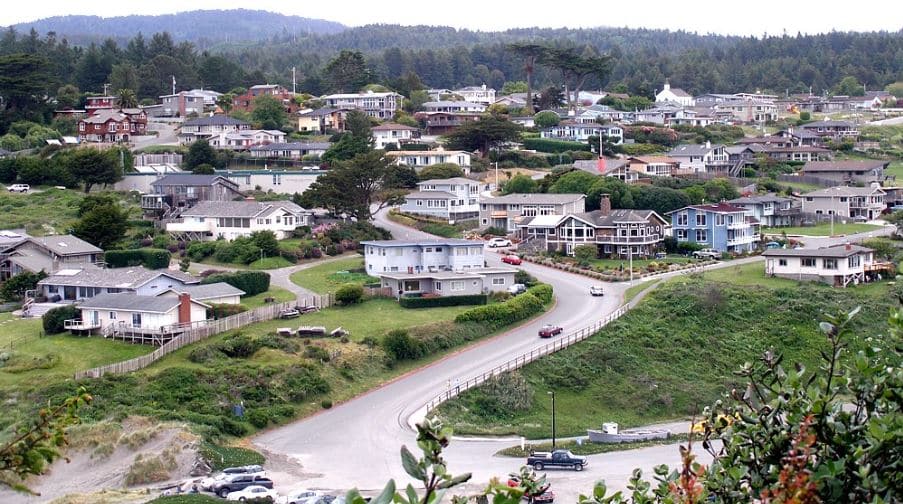 Dine on barbecued salmon and whitefish and enjoy locally crafted beer and wine from grapes grown in Humboldt County vineyards. Additionally, this year there will be activities at the pier. The landmark light house has been moved from the bluff overlooking Trinidad Bay, due to erosion issues, to Trinidad Bay.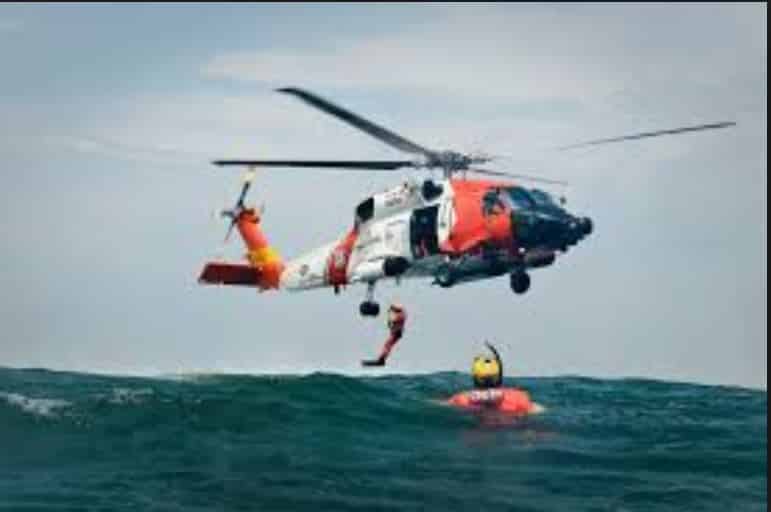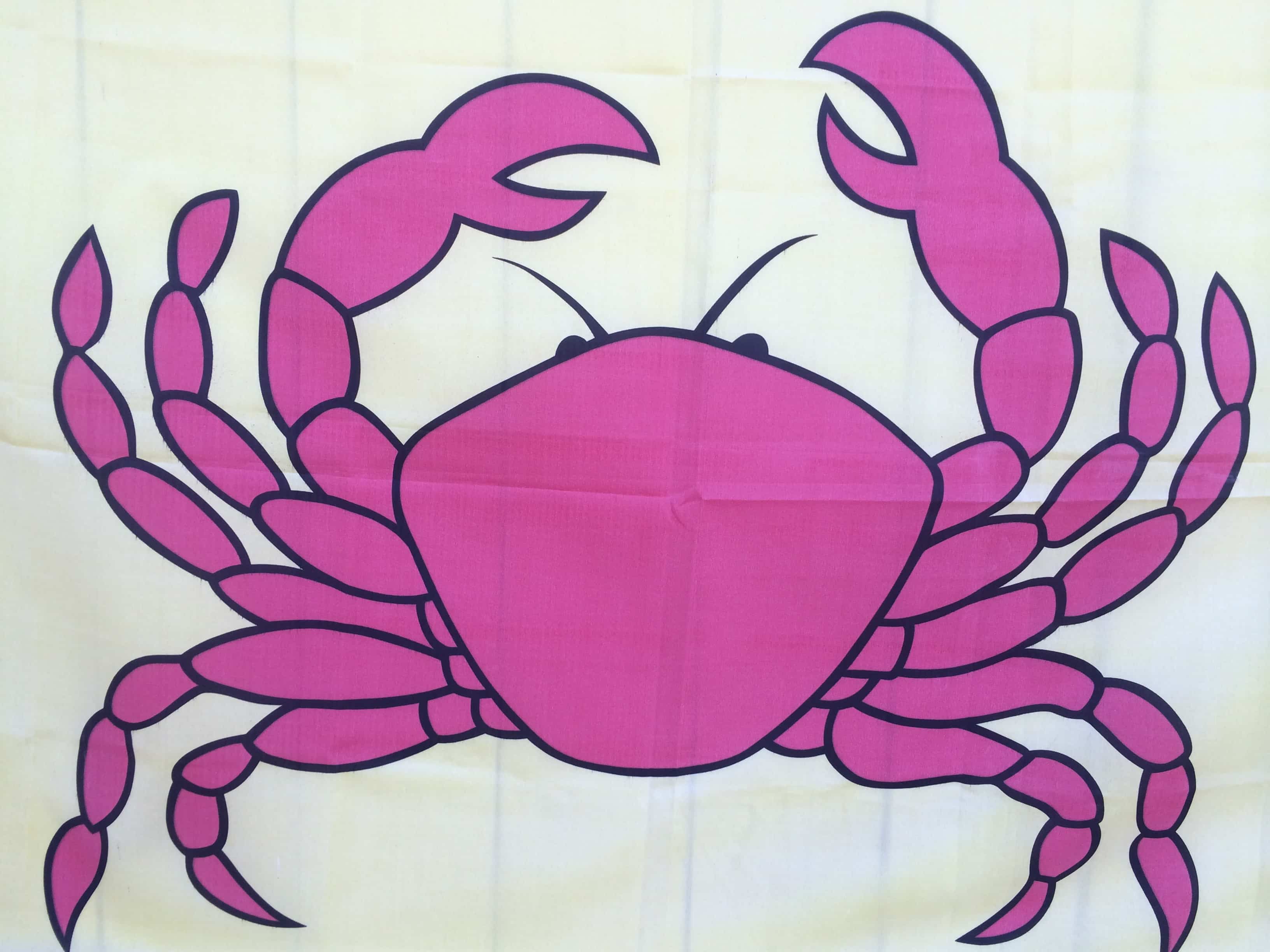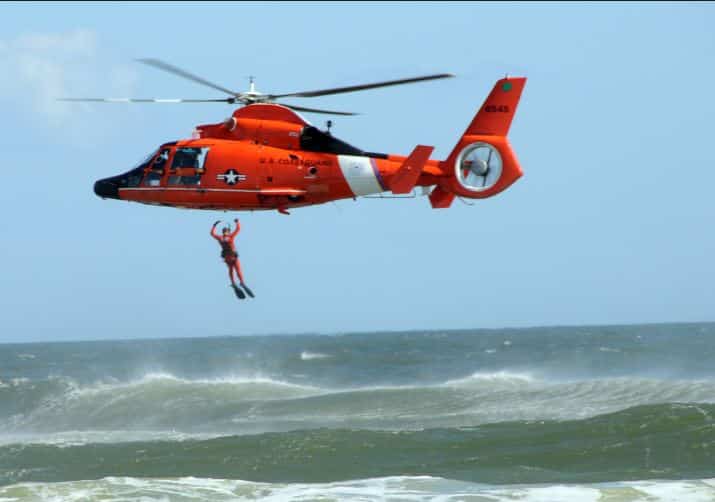 There are Lighthouse Tours available. The Coast Guard provides helicopter rescue demonstration. Local business owners, yours truly included, volunteer their time, pick up trucks and energy
to help clean up after this phenomenal fish fry..
Best of Humboldt Redwood Acres Fair
20-23JUNE19, 3 days
3750 Harris Street
Eureka, CA 95501
707-445-3037
Since 1937 the Humboldt Redwood Acres Fair has been a fun and entertaining tradition for familys from Eureka CA.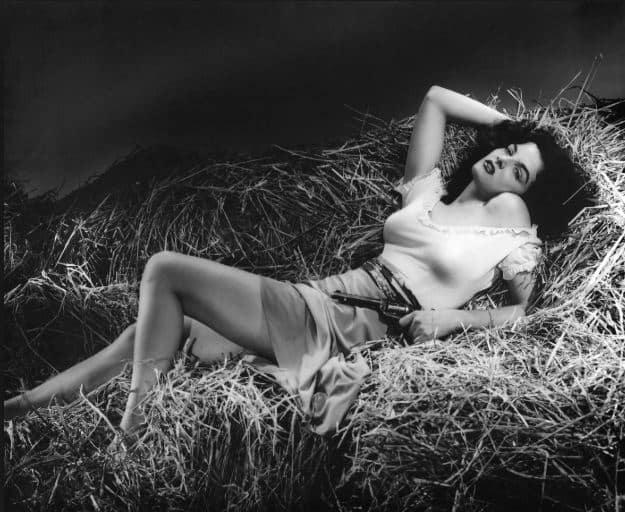 Activities include Live music and entertainment, locally produced micro brew, cider and wine, an animal education exhibit,  KIDZ science safari, science shows, livestock and art exhibits, wood fair and more.
Also, the California Carnival Company, cowgirl tricks and Annie the Clown will entertain at this festive family favorite.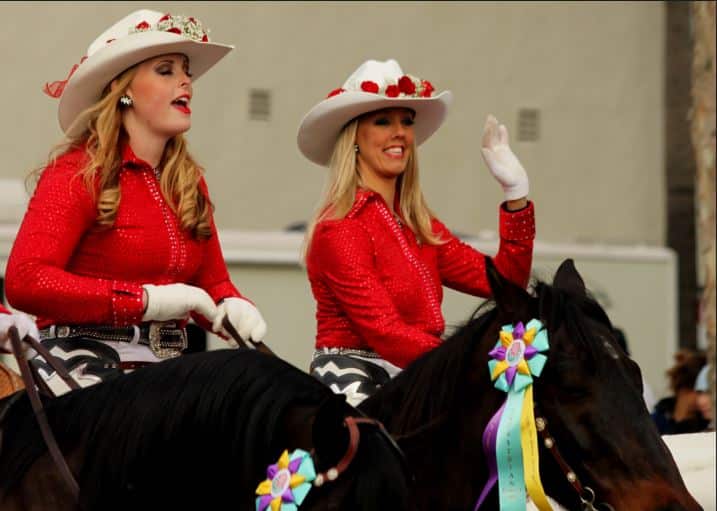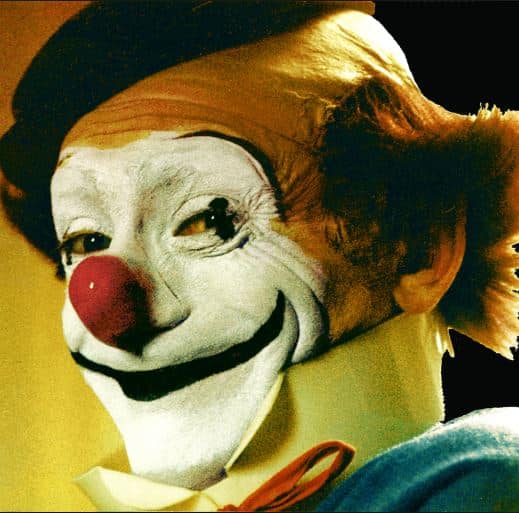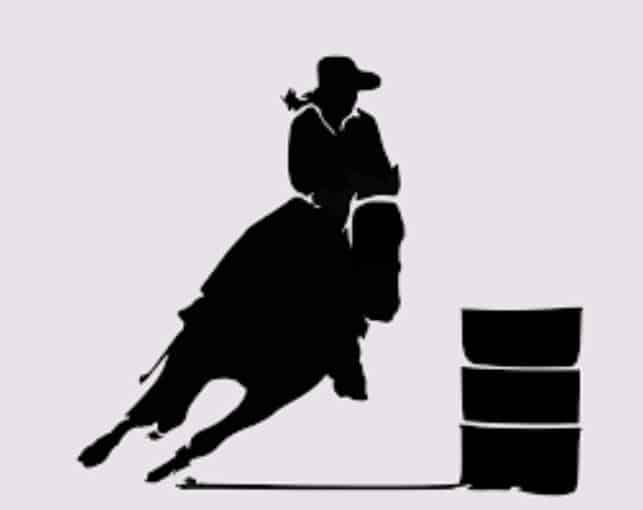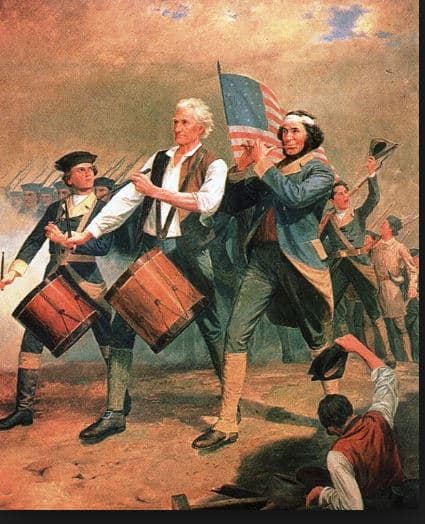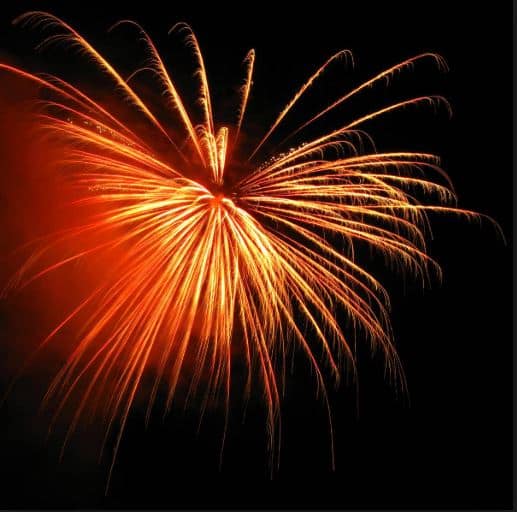 Fourth of July Festival
Second Street, Eureka CA
707-442-9054
Fireworks, family fun and entertainment spans five city blocks in historic Old Town for this popular, highly attended, event. Festivities begin at 10:00 am with live music on two stages.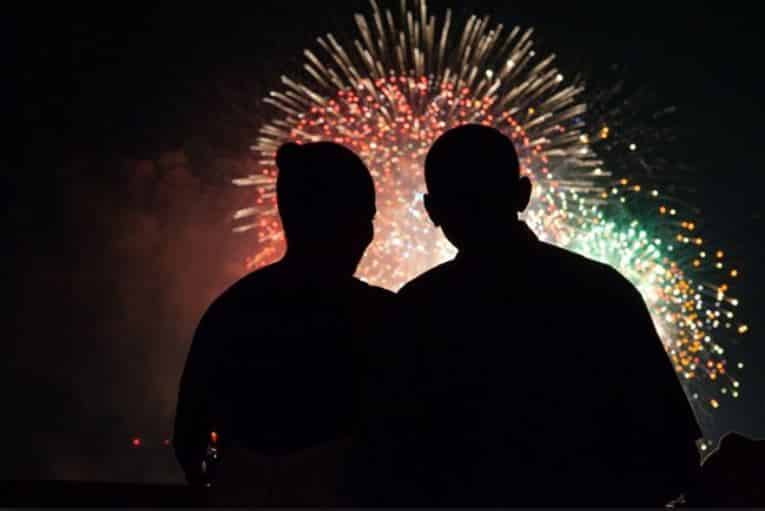 Great food options are available at concession stands. Vendors display crafts, fine art and other merchandise at their booths.
Kids will enjoy horse carriage rides, the speeder card rides and the Johnston Amusement Carnival located at the foot of D Street. Adults and kids may admire fire trucks, classic and antique cars and motorcycles.
The festival runs to 5:00 pm.

 Fireworks begin at 10:00 pm. Any where you can find a spot along the waterfront is a good place to view the fireworks display.
Arcata Fourth of July Jubilee Festival
10:00 a.m. to 5:00 p.m.
On the Arcata plaza
707-822-3619
The Bubbles Parade kicks off this fun filled, family oriented Independence Day event. Live music will be featured the entire day.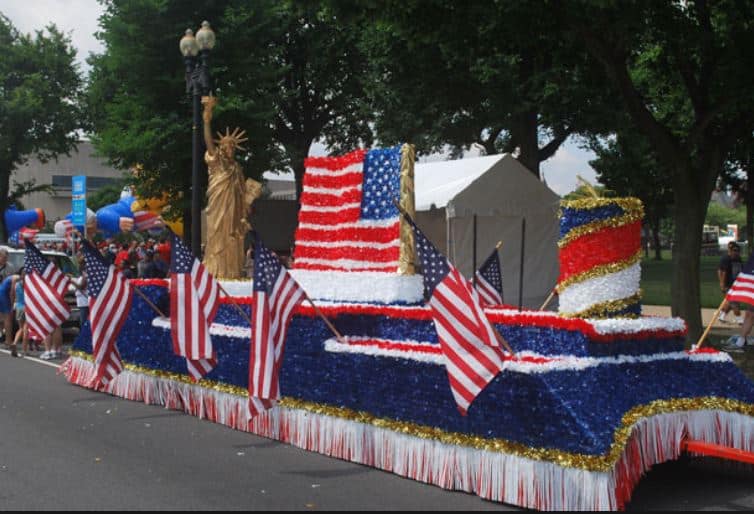 A 'super duper' kids zone, face painting, bean bag toss and skateboarding are popular with the youth.
Arts and Crafts Booths and a variety of food concession stands exihibit locally produce products, including beer and wine.
Street dancers entertain.
Annual Humboldt Folk life Festival
July 7 – 14 2018
Blue Lake, CA
The 39th annual Humboldt Folk life Festival will span one week, occurring at several venues in Blue Lake and one in Arcata. The final day of the event culminates in all day Free Festival at Dell'Arte International School of Physical Theatre in Blue Lake, commencing at 11 am.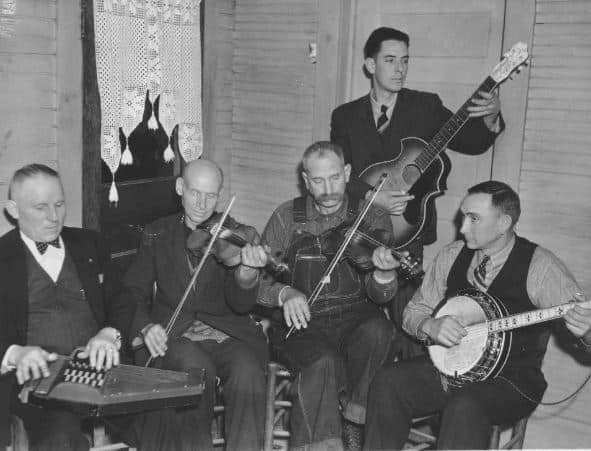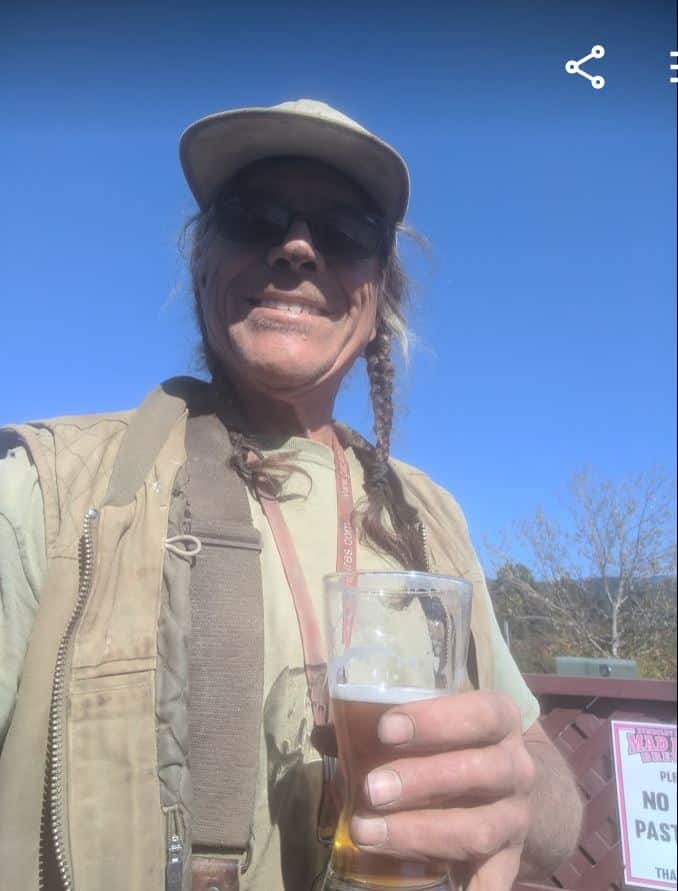 The first significant event of the event is the Kick Off Party at Mad River Brewery, a favorite of your humble  Humboldt host.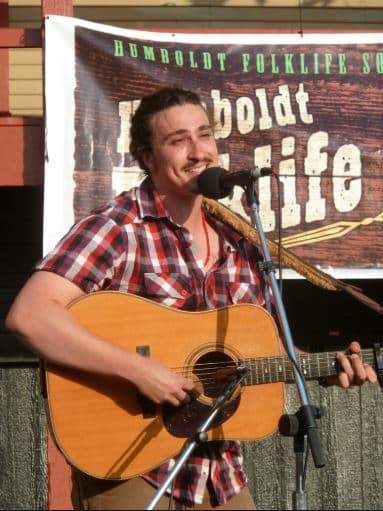 The Humboldt Folklife Festival showcases our talented local musicians and songwrithers.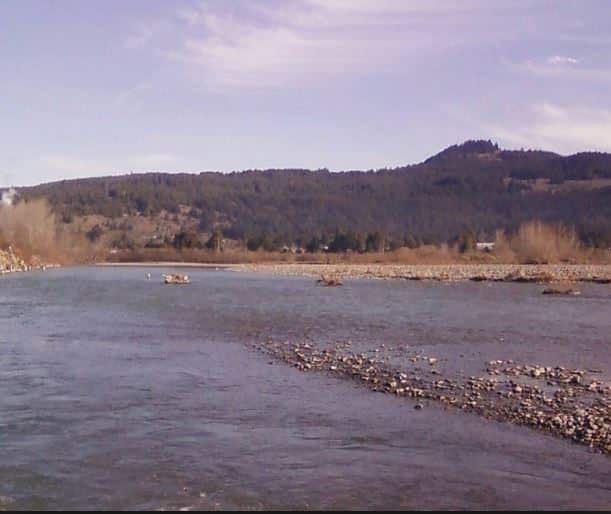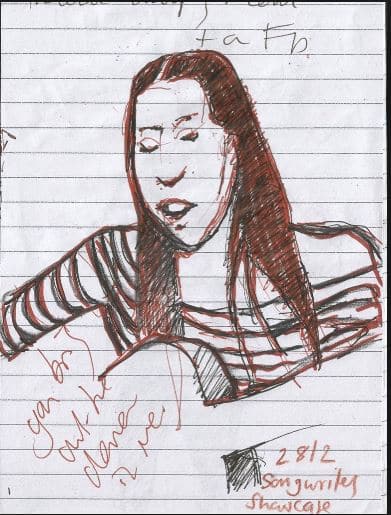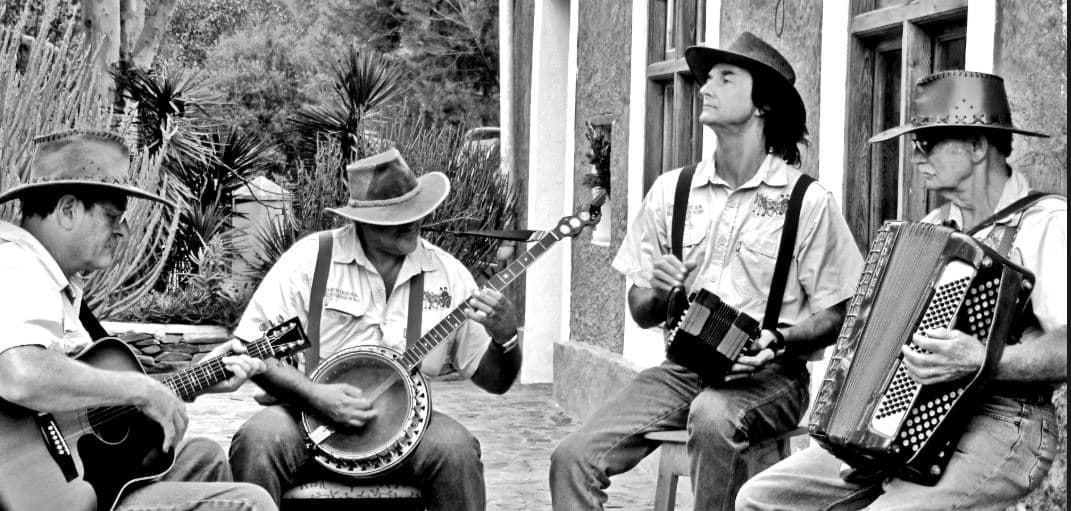 Music, dancing and locally brewed beer will set the tone for the remainder of the event, showcasing local musicians , songwriters and  stage actors during the most musical week of the year.
Fortuna Rodeo
July 14th – 21st, 2019
Rohner Park Rodeo Grounds
735 14th Street
Fortuna, CA
707-725-3959
Come Celebrate the 98th anniversary of the Fortuna Rodeo at the Rohner Park Rodeo Grounds.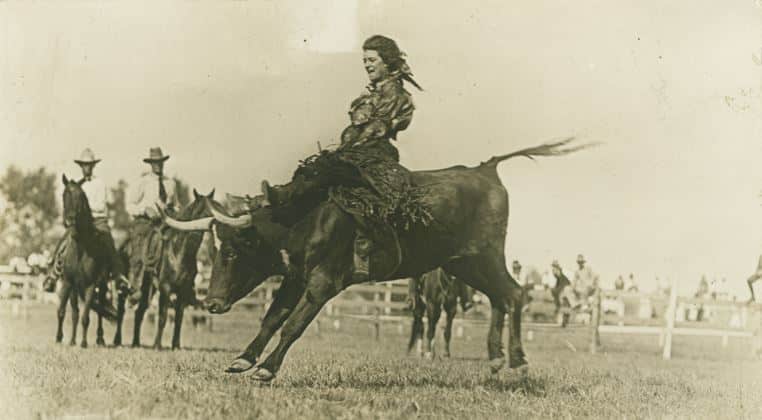 Rodeo events include Bull Riding, Barrel Racing, Steer Wrestling, Saddle Bronc Riding, Team Roping, Bareback Riding, Tie-Down Roping and Breakaway Roping. The rodeo was initially introduced to entertain the local rancher families and has since become the focal point event of the summer season in the Eel River Valley.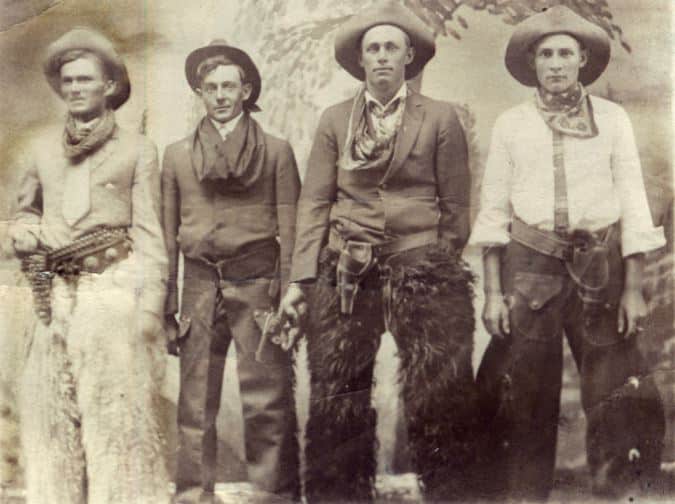 This event started as a picnic for local stock-men, who raised cattle to feed the various timber company crews logging old growth redwood .
The rich delta of the Eel Valley provided the foundation for raising beef and the emergence of the dairy industry.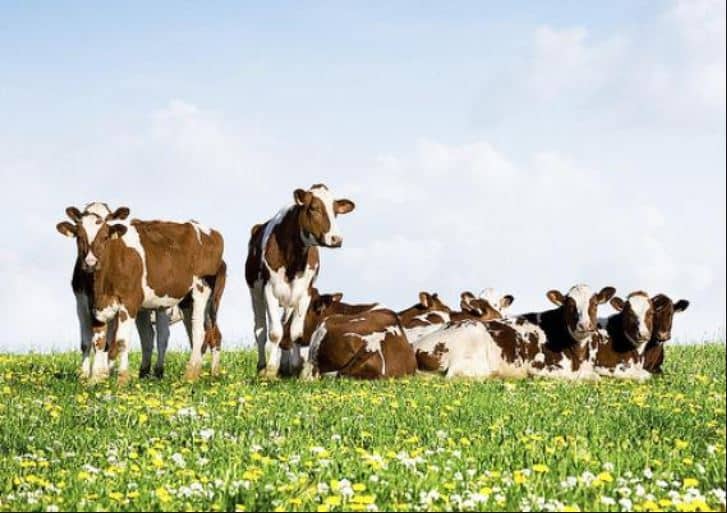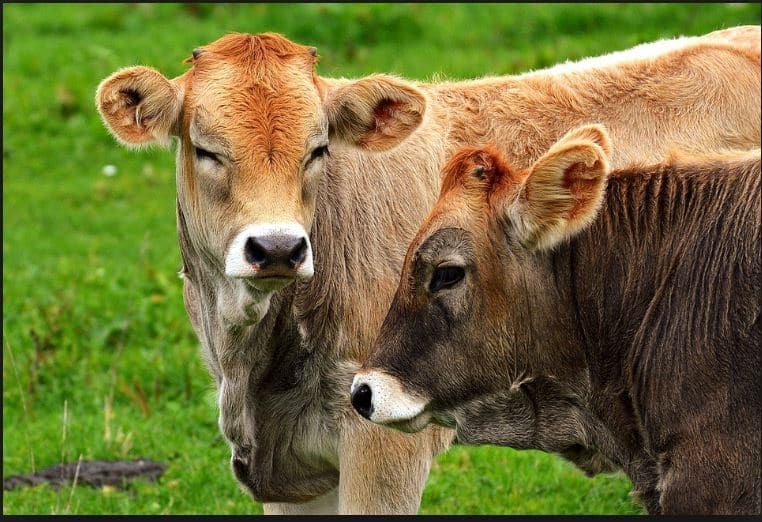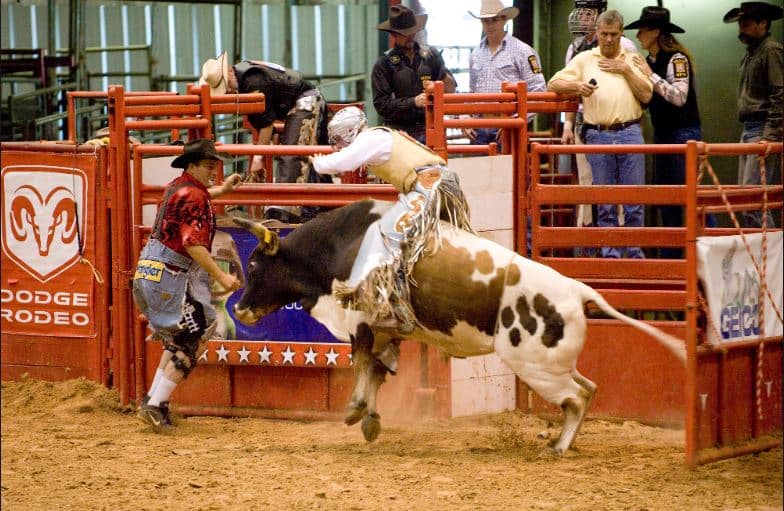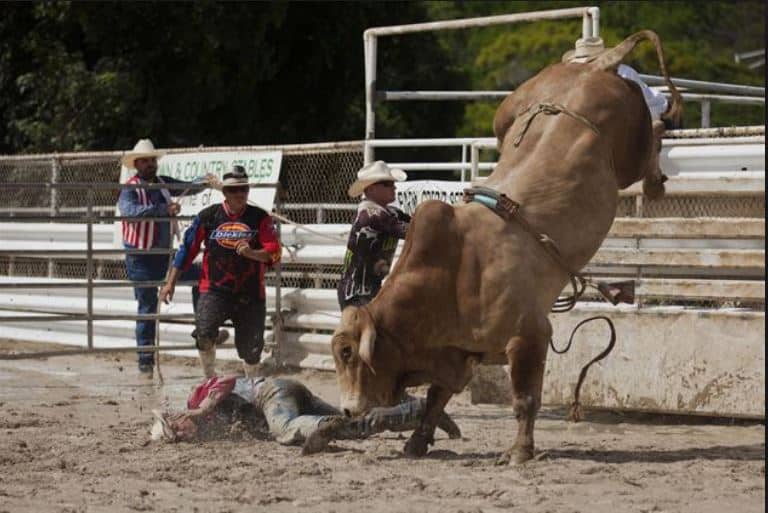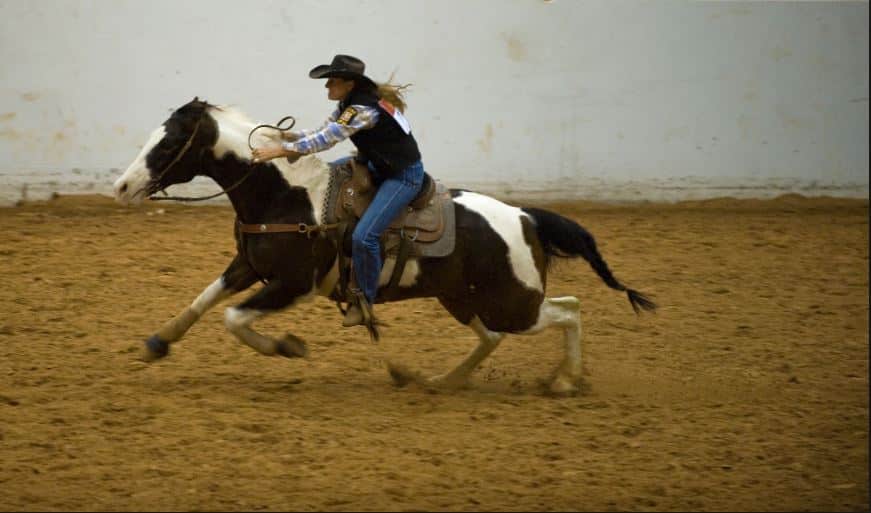 A booming local economy resulted from servicing miners during the
the CA Gold Rush, crews logging old growth redwood, cattle ranchers, dairy's and others.
Orick Rodeo
Orick Rodeo Grounds
1000 Drydens Rd, Orick, CA 95555
(707) 488-2885
The 57th annual Orick Rodeo, scheduled for the second weekend in July, will be on 15-16JULY19.
Competitive events include Junior Steer Riding, Quad Racing, Bareback Bronc Riding,
Barrels, Bull Riding Calf Roping, Cowgirl's Breakaway Roping, Saddle Bronc Riding, Steer Wrestling,
and Team Roping.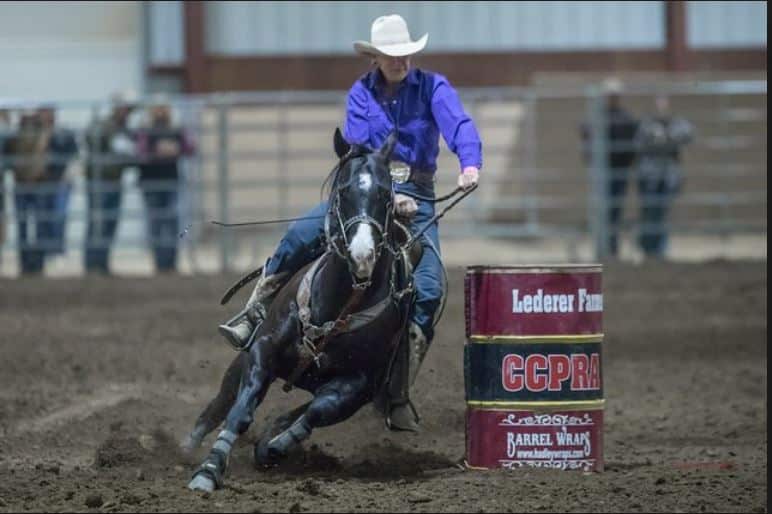 Finally,  GYMKHANA will have competitive games on horse back at Kjer Rodeo Grounds starting at 9:00 am Saturday & Sunday.
 The 29th Annual Redwood AutoXpo
26-28JULY19, 3 Days 
Main Street, Fortuna CA
707-725-3916
Enjoy three days of cool cars in Sunny Fortuna, a sparkling gem located in the beautiful Eel River Valley!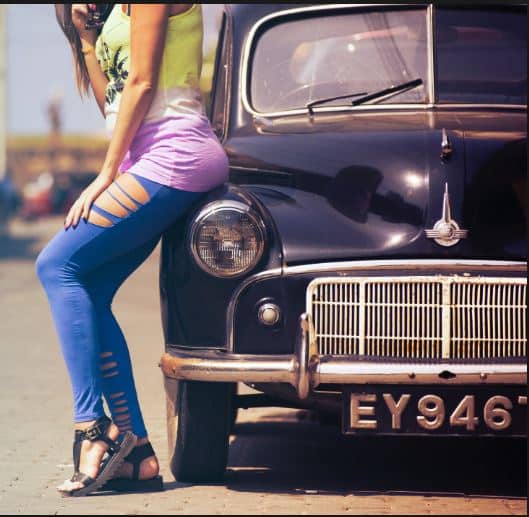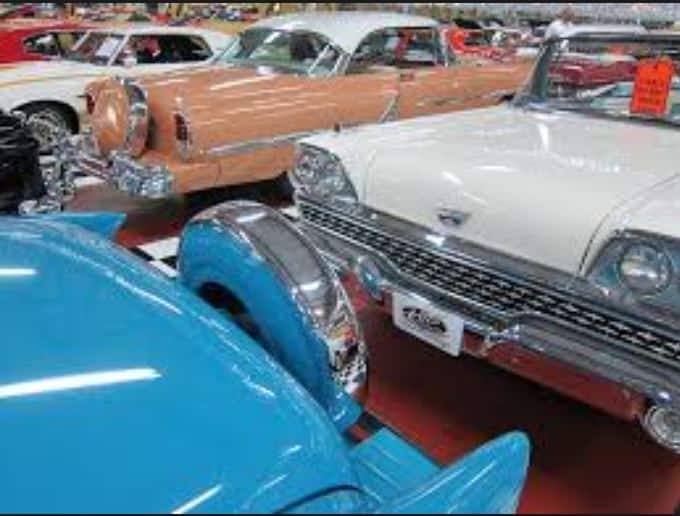 Historically held on Fortuna's Main Street between 9th and 10th Streets, the 29th Annual Redwood Auto Xpo, which showcases product from Auto industry, is the most attended family friendly local event.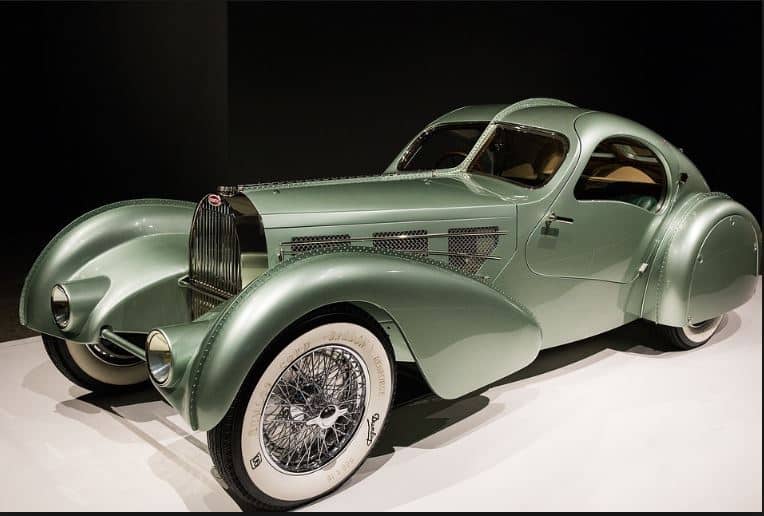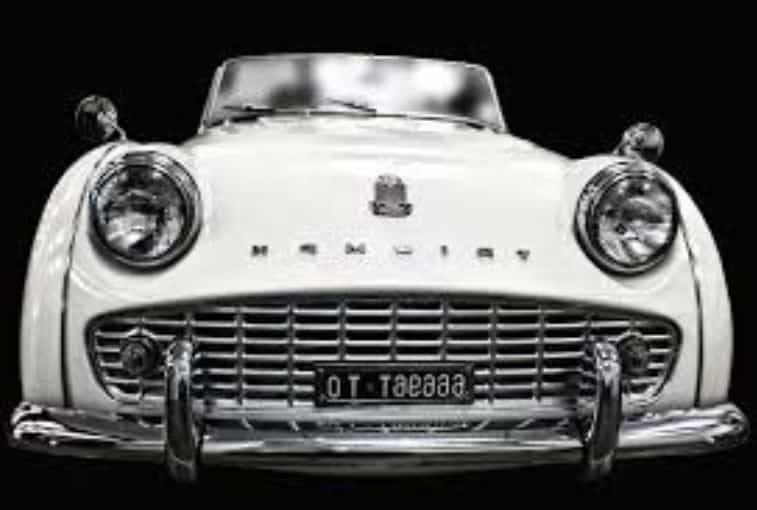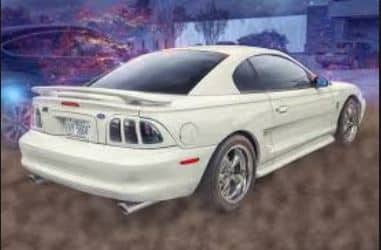 YFor three days, 20,000 people will pack Main Street in Sunny Fortuna to enjoy food and refreshments, check out classic vehicles, a Judged Car Show, an antiques show at the Veterans Memorial Building on Main Street,
a display of antique tractors and engines, Show & Shine Vintage and Exotic event, 'the Cruise', the Artisans Faire and swap meet.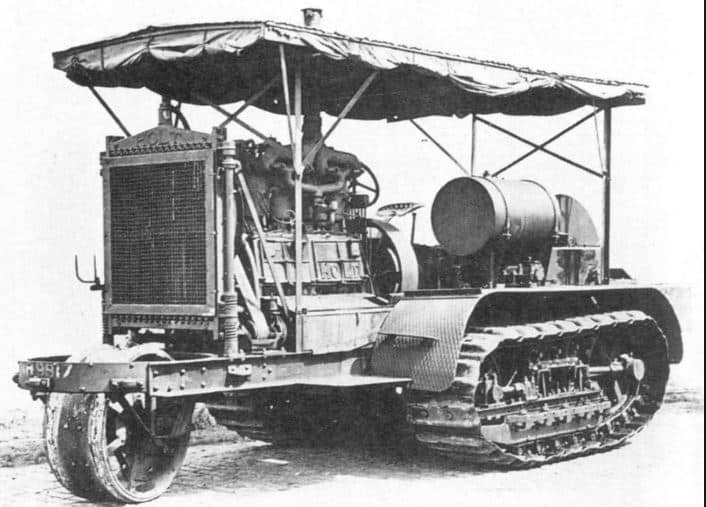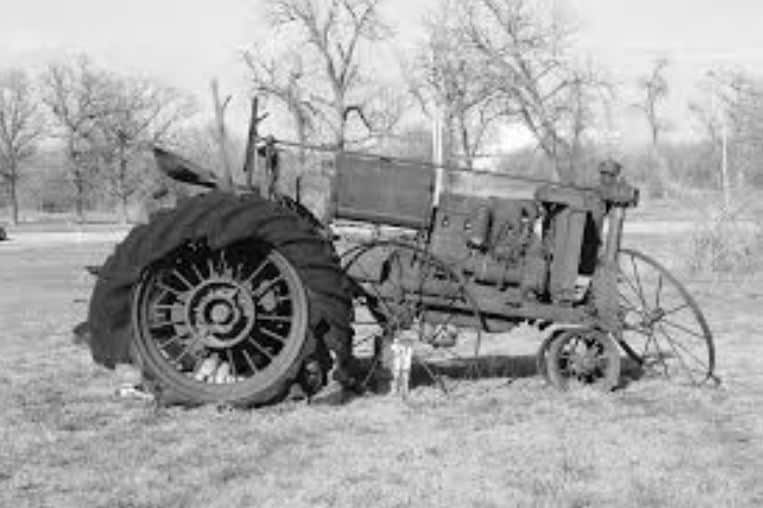 Fortuna's 100 small businesses, antique shops, art gallery, outdoor cafe and the Farmer's Market will be on display and open for business!
Browse the swap meet and crafts show at Rohner Park.
Other scheduled activities include Tractor Pulls, the Antique Farm Equipment display, the Antique Show, the Poker Run, 50s music, hula hoop contests, Sock Hop
and other fun '50s activities.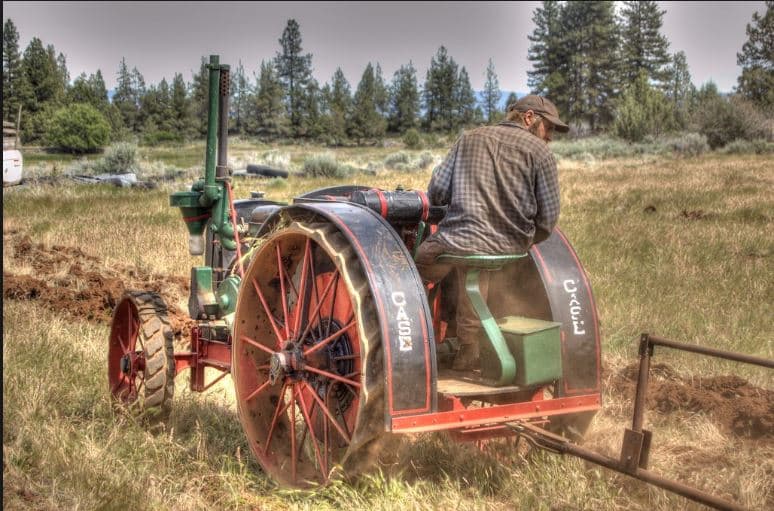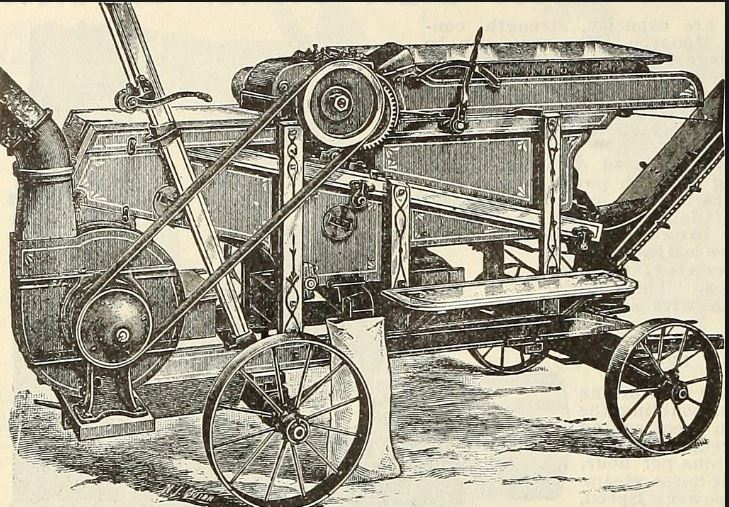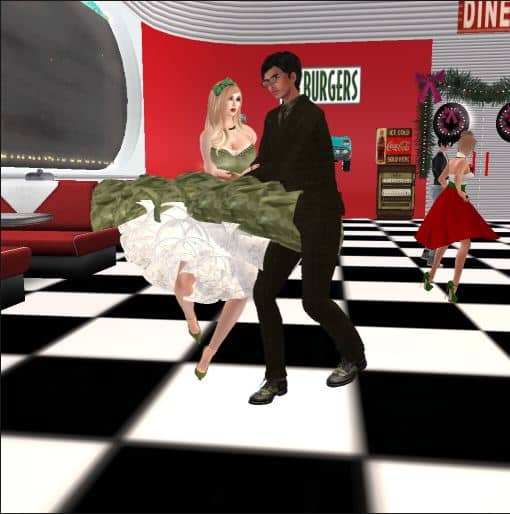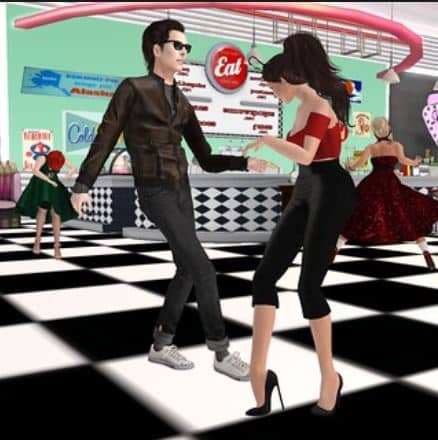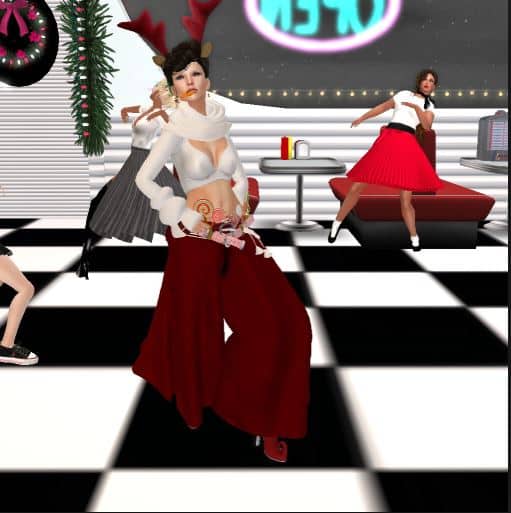 The antique tractor pull and Burn Out Contest will occur in the rodeo arena at Rohner Park on Sunday.
A unique bonus of the Annual Redwood AutoXpo is the addition of a swap meet, antiques and a craft show.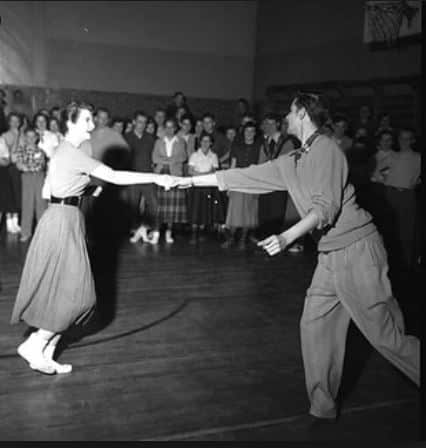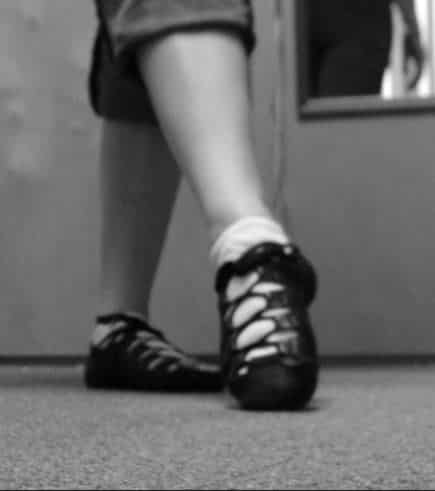 Be mindful of the thematic 1950's, rock 'n' roll, pink poodle skirts, white bobby socks, sunglasses, and cool cars.
Attendees are encouraged to participate and win prizes in the costume contest!
Reggae on the River
Aug 2 – Aug 4, 2019
Frenches Camp on the Eel River
Humboldt County
Your humble Humboldt host attended the first Reggae on the River Event in 1984. Since then, the crowd size has exploded from 3000 people at this annual three day Reggae Festival to over 20,000. 
The venue has changed over the years due to politics, greed and mismanagement.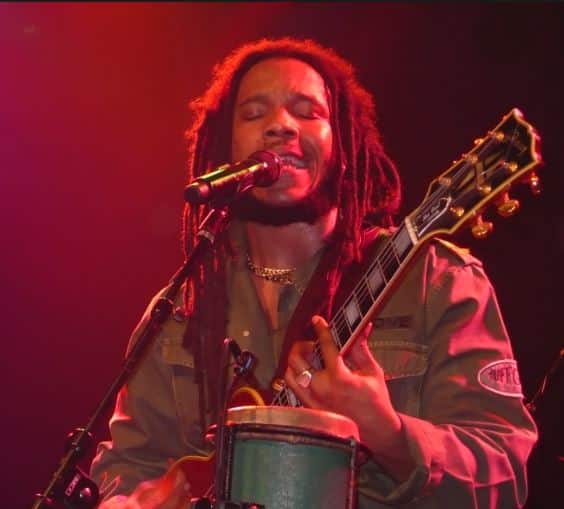 At one point, this event morphed into 'Reggae Rising', was staged at a different venue and frankly, lost some of it's pizazz.  
In 2013, the Reggae on the River Event returned to it's roots, Frenches Camp, a sandy bend on the Eel River, 10 miles South of, Garberville, California.
Some of the biggest names in reggae, dozens of artists take the stage starting at noon and perform until midnight. The Marley brothers have brought the house down
at Reggae on the River several times over the past 35 years.
Other dynamic Reggae artists from Jamaica have done the same giving global recognition to what started out as a fundraiser
to replace the community center that had been destroyed by an arsonist.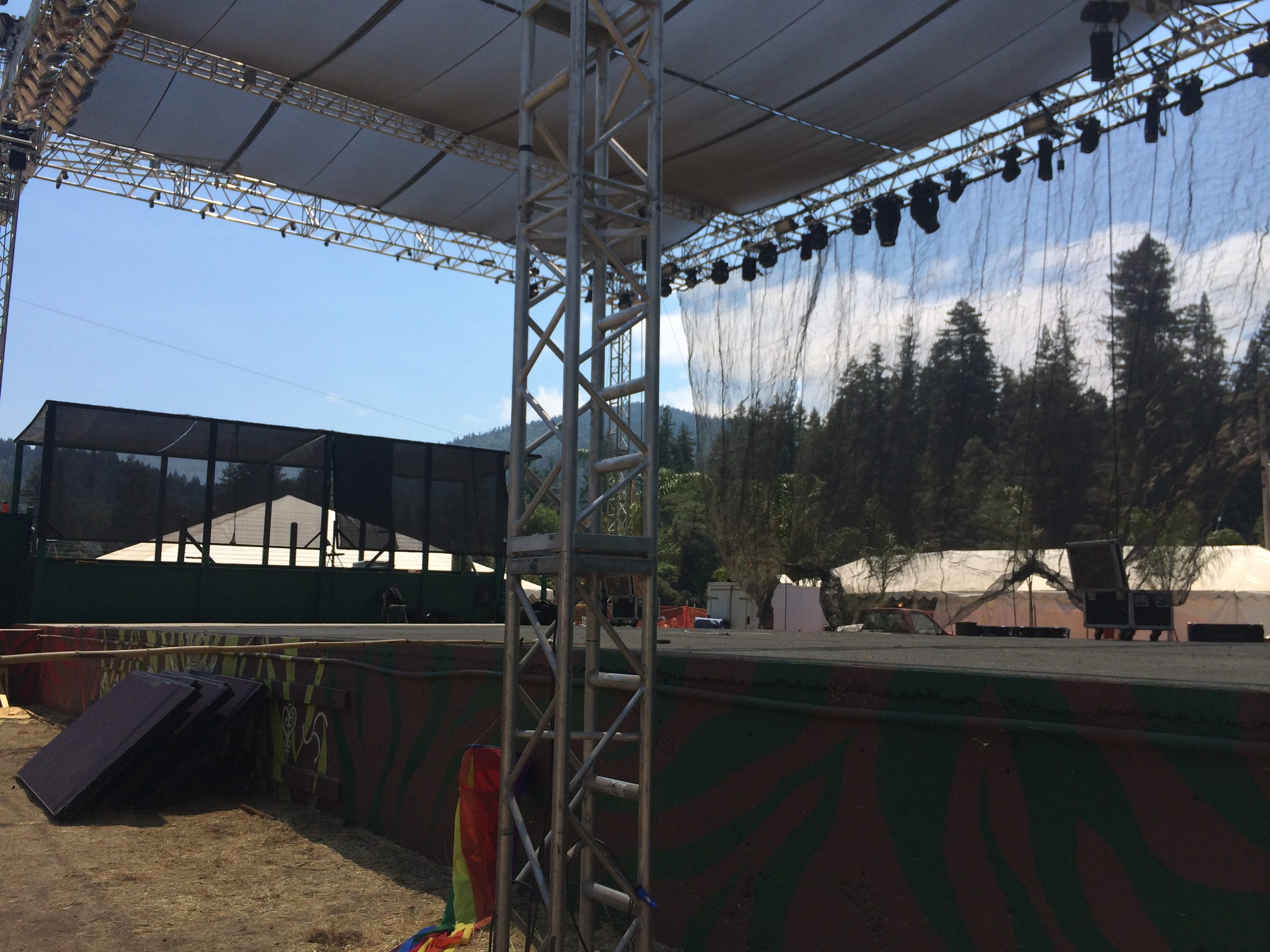 Dance parties, jam sessions and after parties continue until dawn.  
 The greater majority of festival goers camp in tents up and down the river.
The high rollers are 'glamping' in their RV,s and Tour Buses in their 'elite' neighborhood, hidden away from the seemingly endless line of porta potties on the other side of the tracks.
There, the party never ends..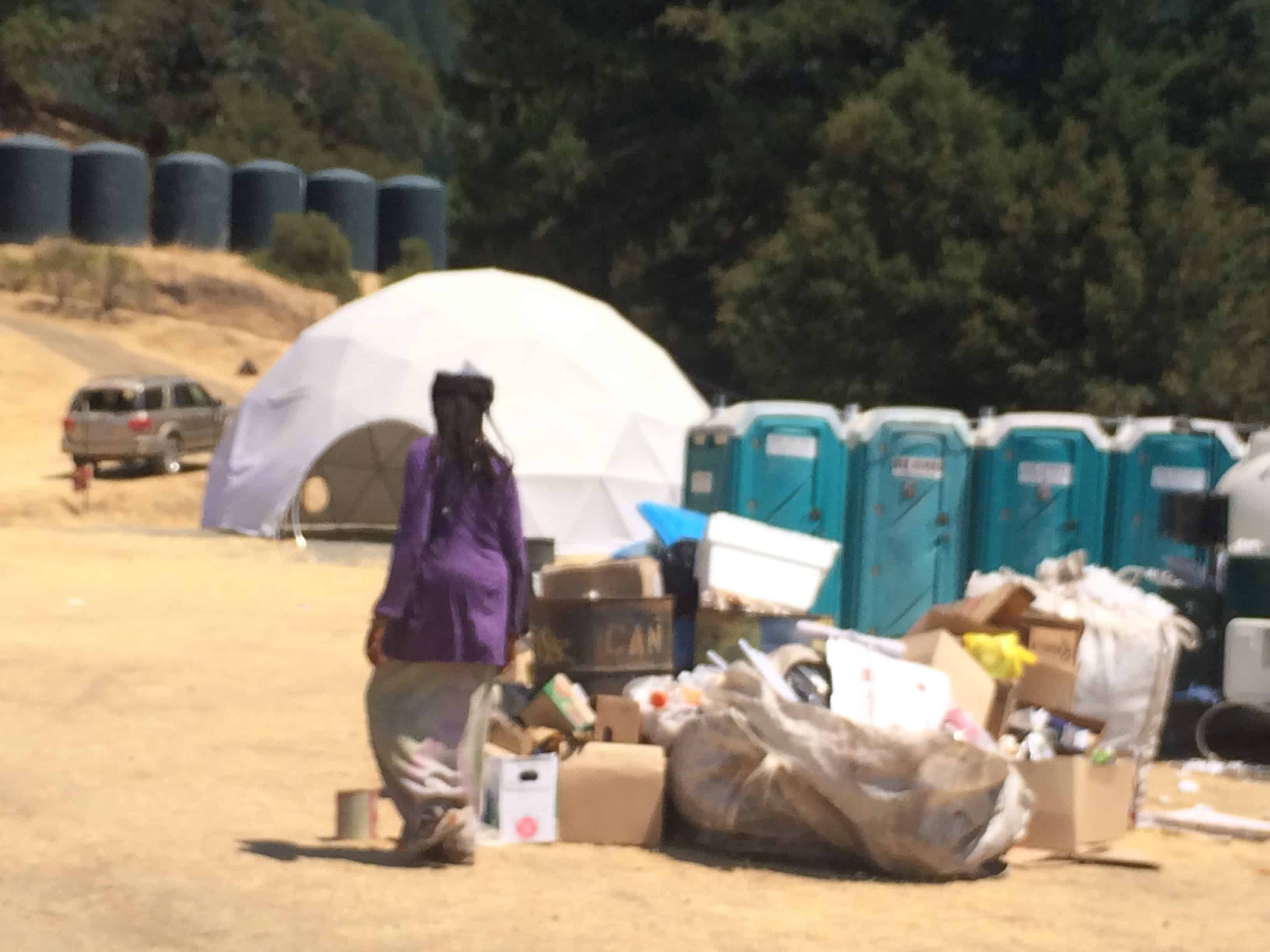 A non profit event supporting the Mateel Community Center, volunteer groups are largely responsible for the logistical 'heavy lifting', arriving weeks early to organize and set up the event.
It is worthwhile to volunteer.
Disregarding the 'perks' which include access backstage to  meet with world renowned  artists including the iconic Stephen  Marley,  the volunteer group is a close-nit grass roots family that return each year for what has become a county wide reunion.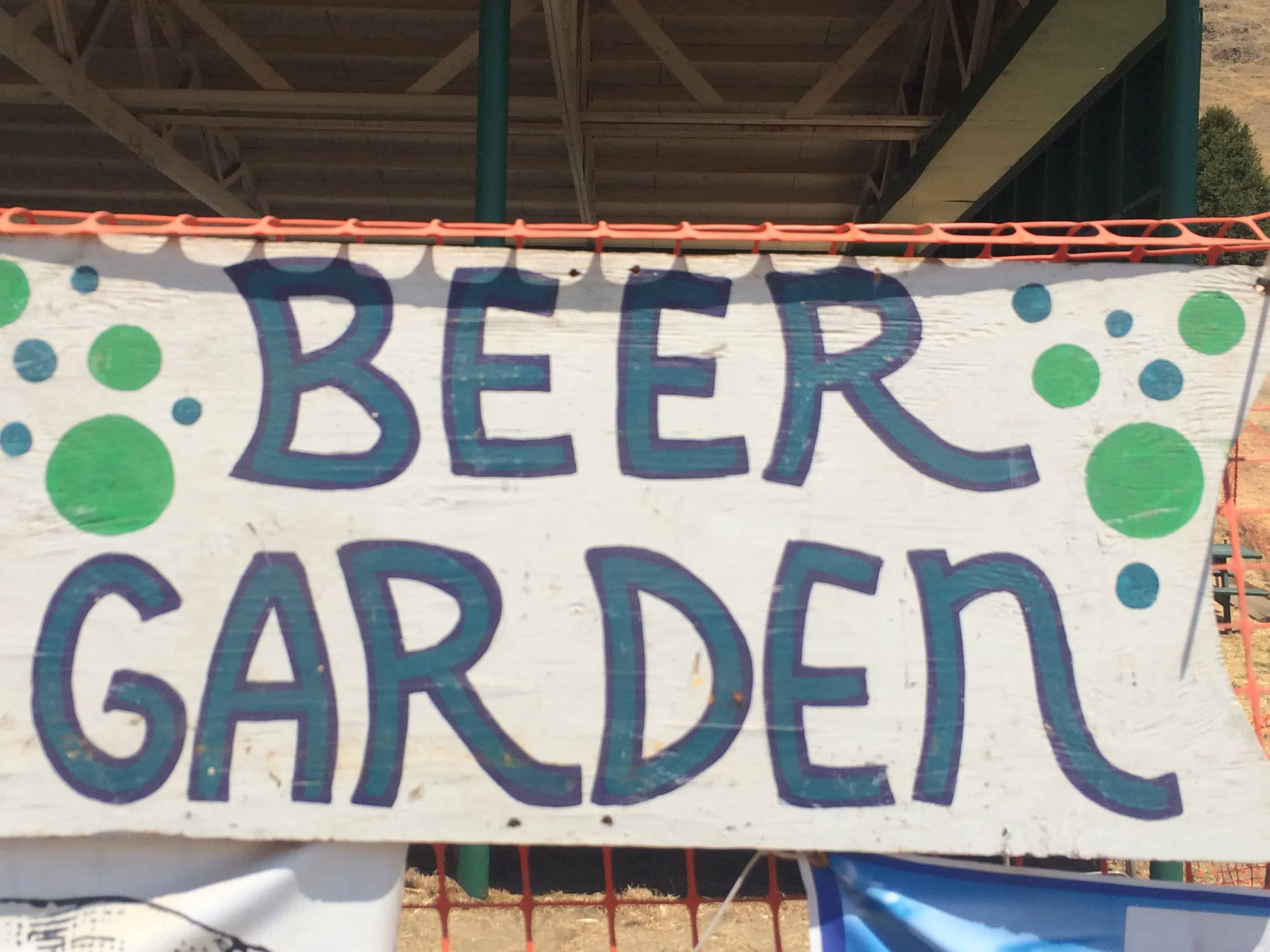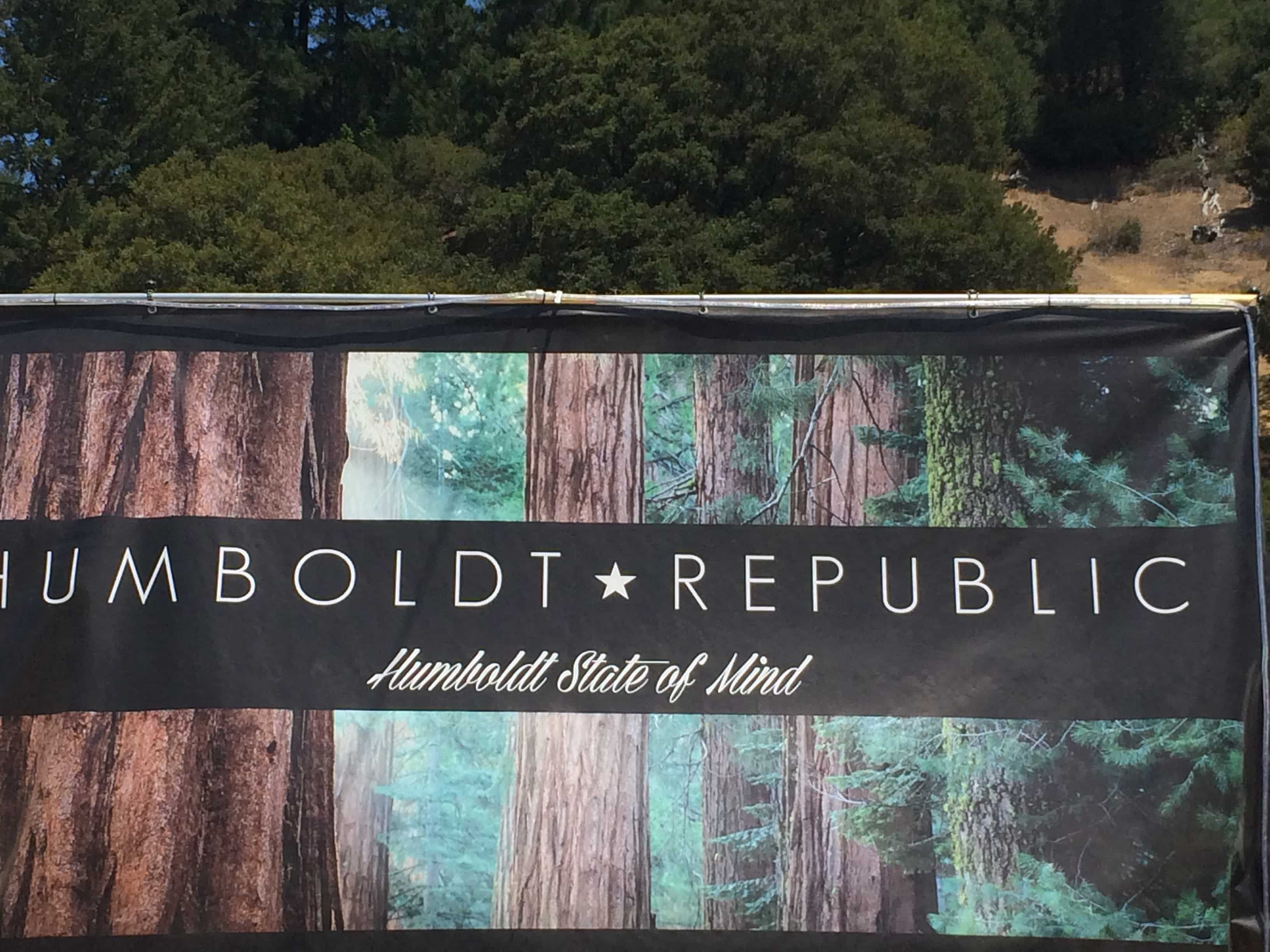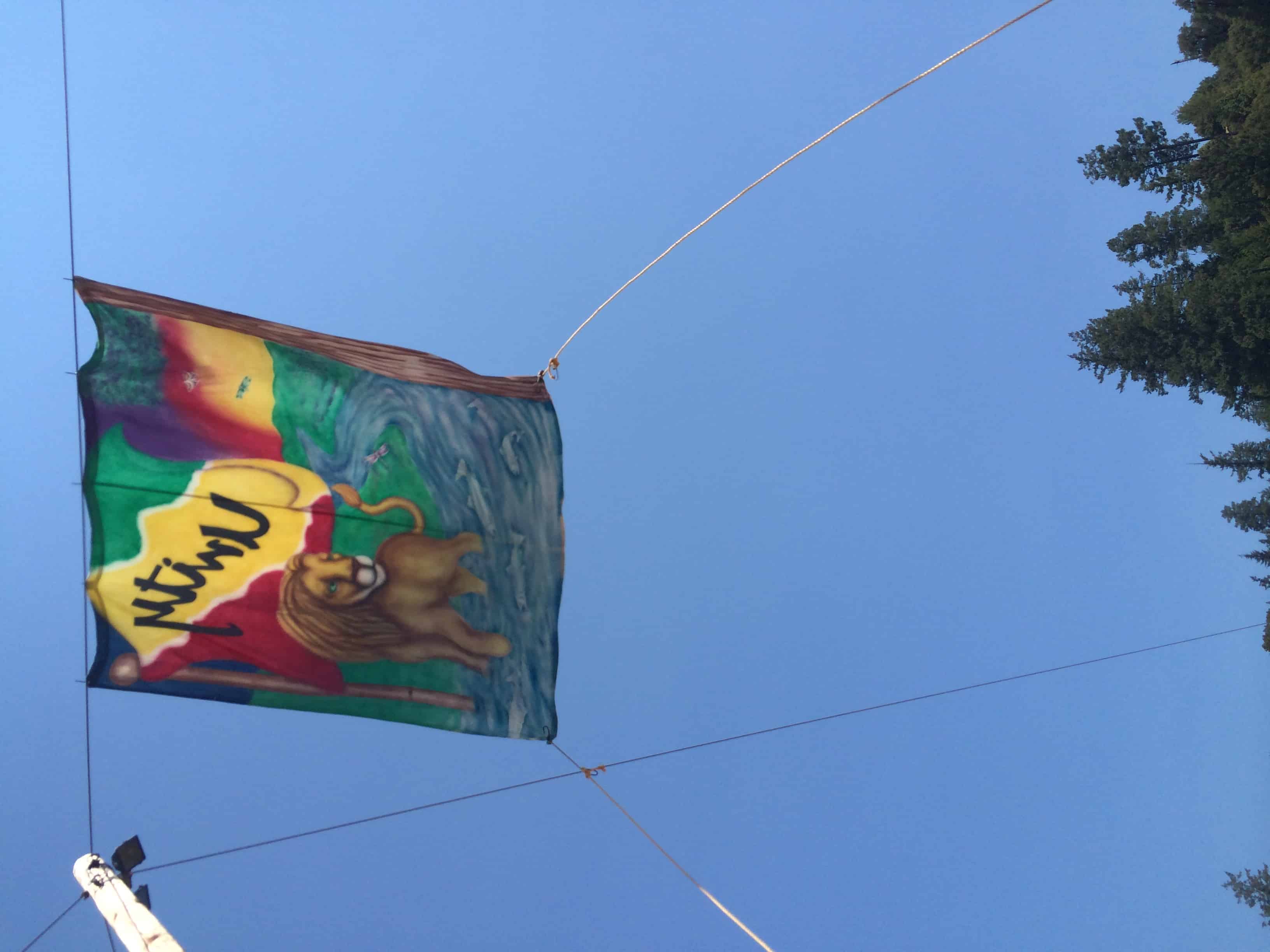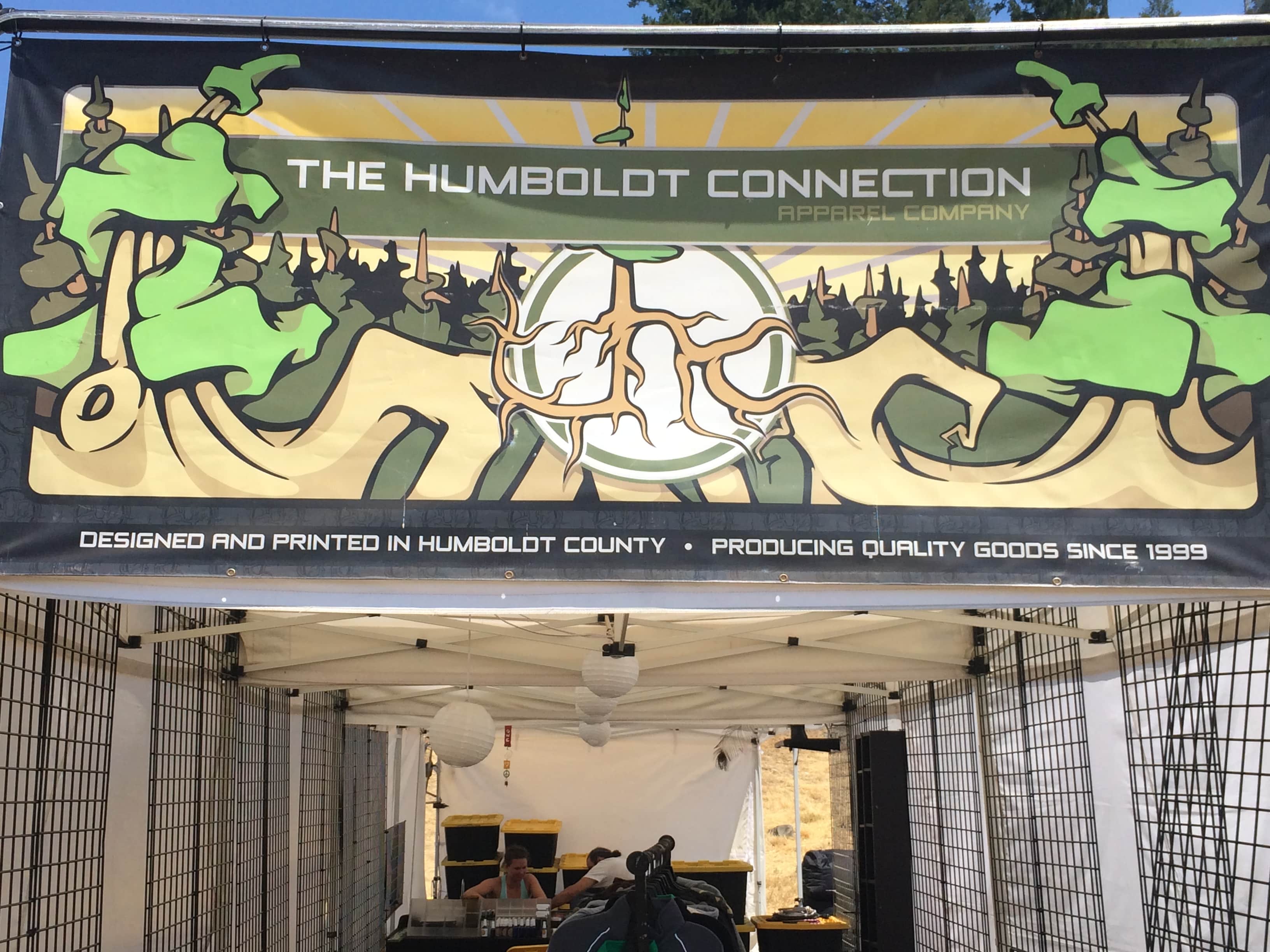 Local artists, craftsmen and businesses are well represented, presenting their products in stylish competing concession stands. 
The concessions stands offer a variety of healthy options for food.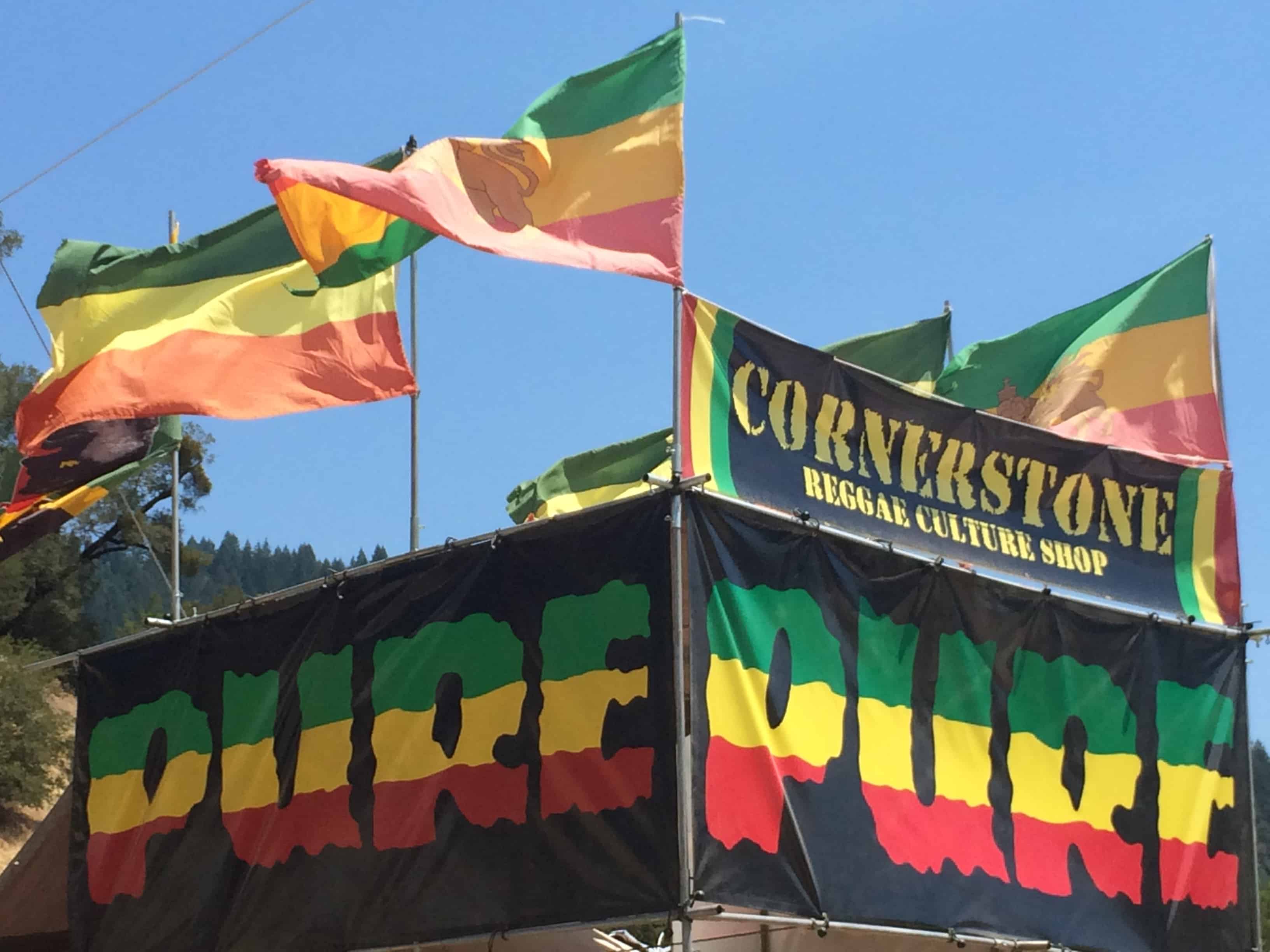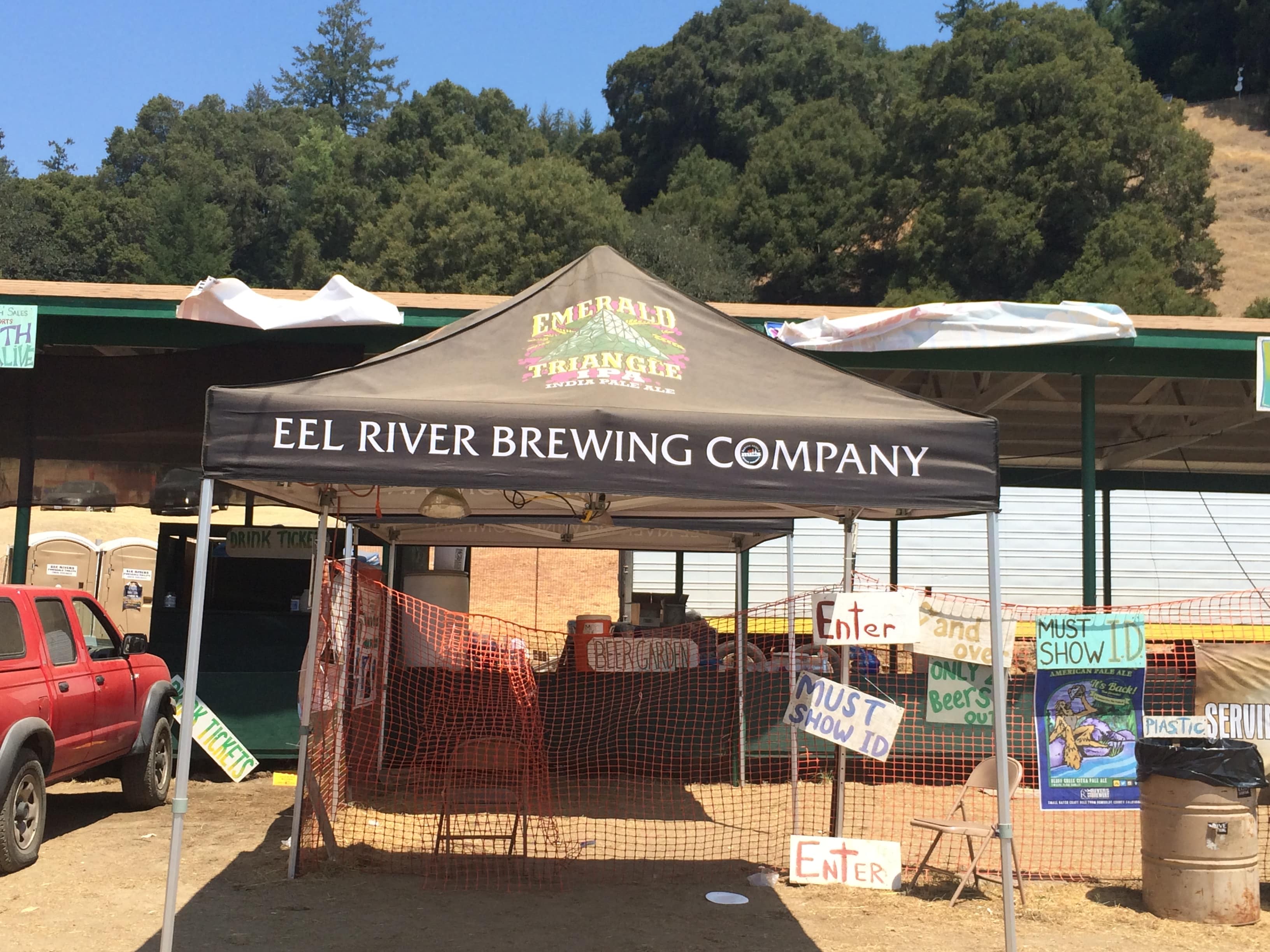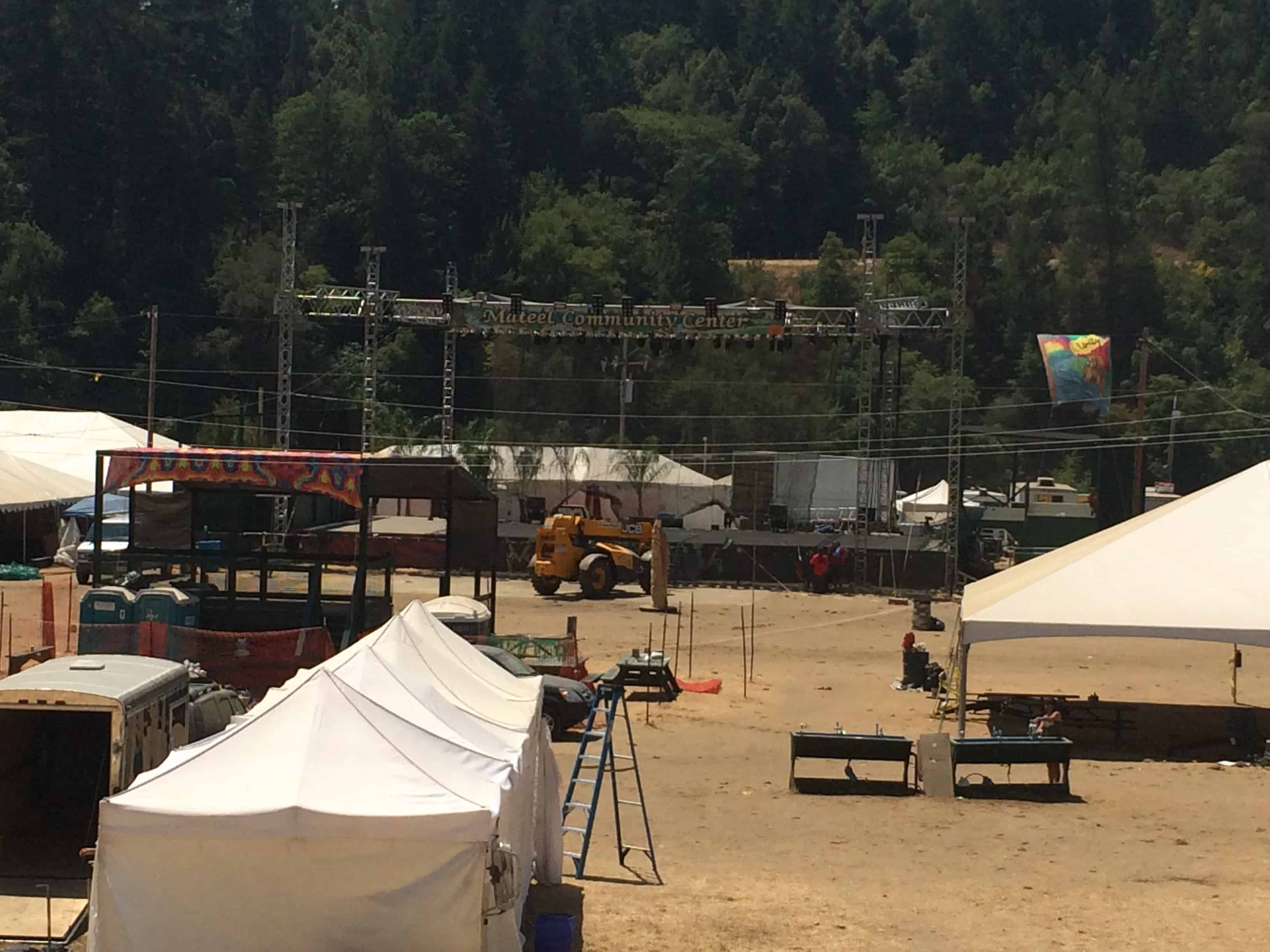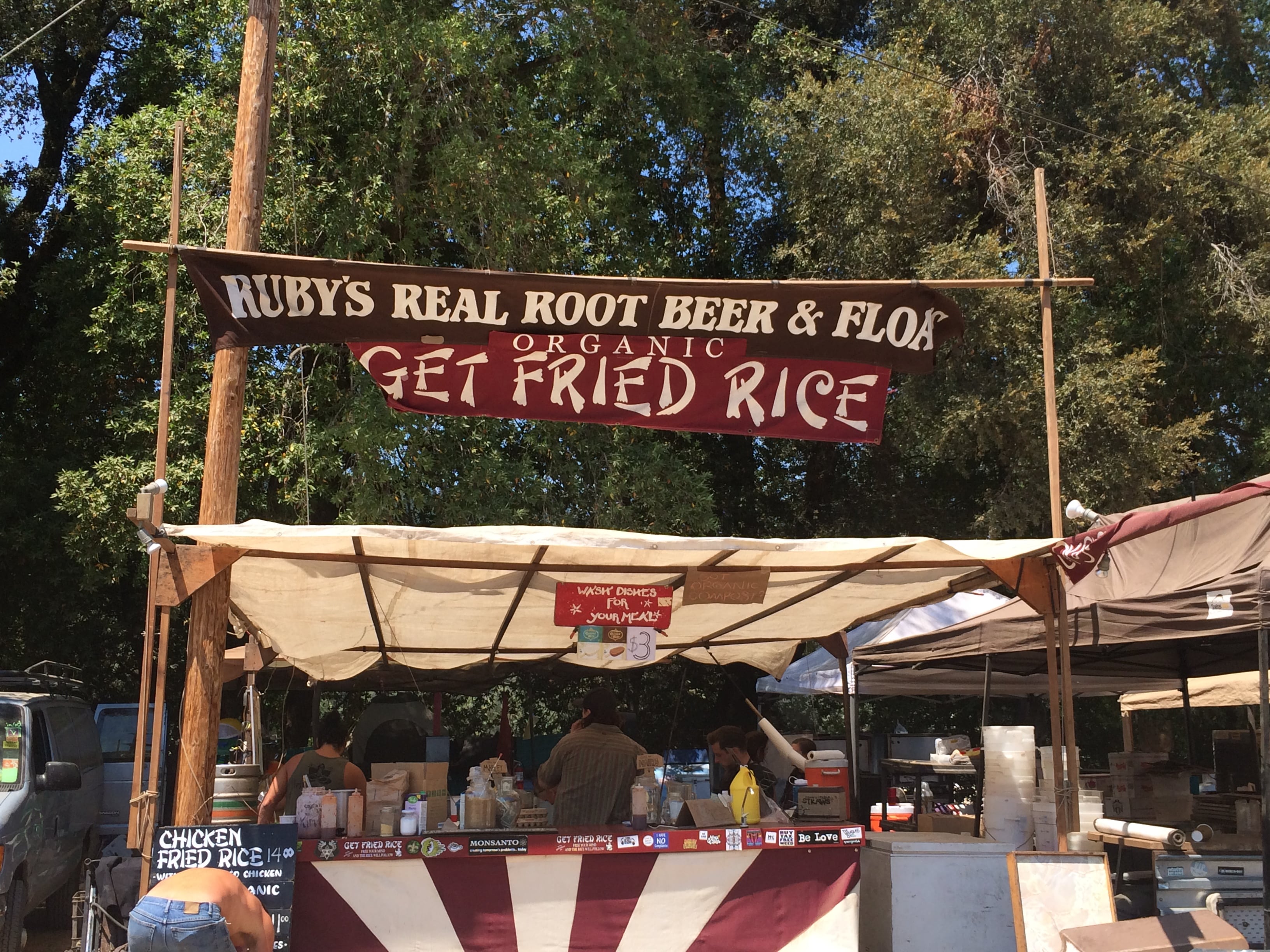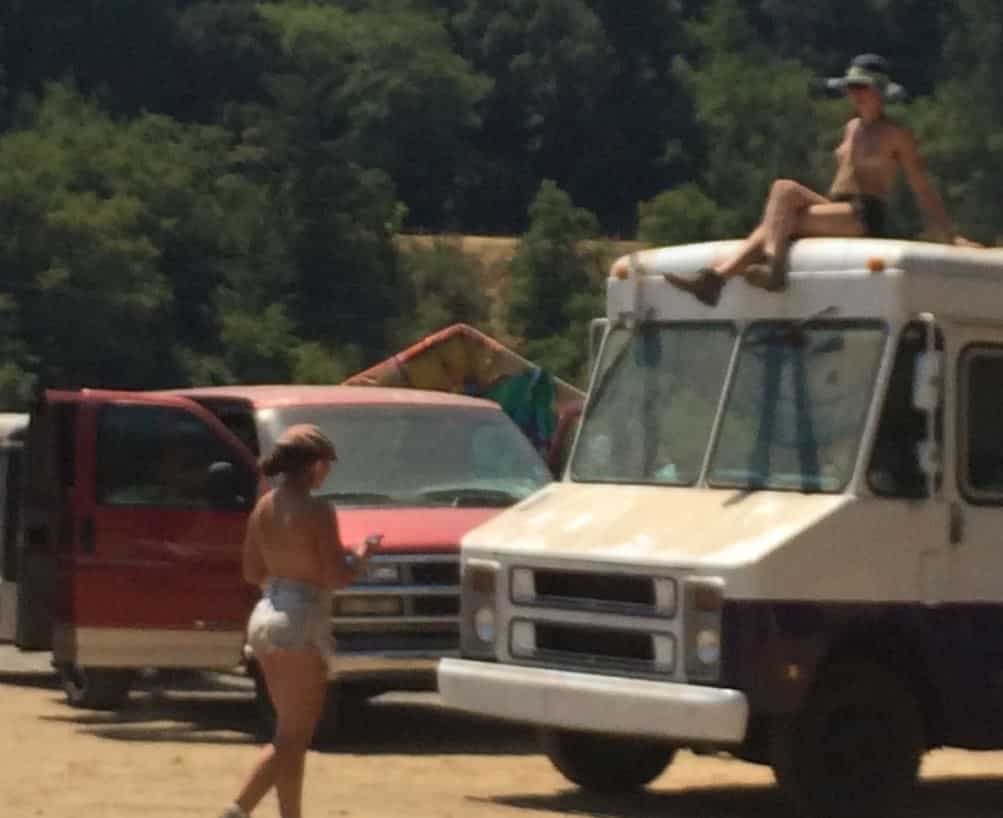 Cannabis is legal in California, obviously celebrated, prevalent and available at this culturally rich, family friendly, believe it or not, Reggae event. 
Located at the epicenter of the Emerald Triangle,  Reggae on the River
openly celebrates the Rastafarian  sacred herb.
MEMO: The long history of Humboldt Countys' black market 420 produce hasn't ended yet. However, the era of prohibition apparently has, providing relief to local families and rude boy growers who have been literally 'under the gun' and risking everything for decades,
HOT TIPS!  Nudity is prevalent, especially on the rocky river bed where sunglasses and a pair of sneakers are a must.
Wildwood Days
03-05AUGUST19, 3 days
707-764-3329
As Bobby Rydell sang, "Whoa whoa whoa whoa those Wildwood days, wild, wild Wildwood days".
Established in 1970 by Rio Dell Chamber of Commerce as a fundraiser for Rio Dell, a small town with a population of around 3,500.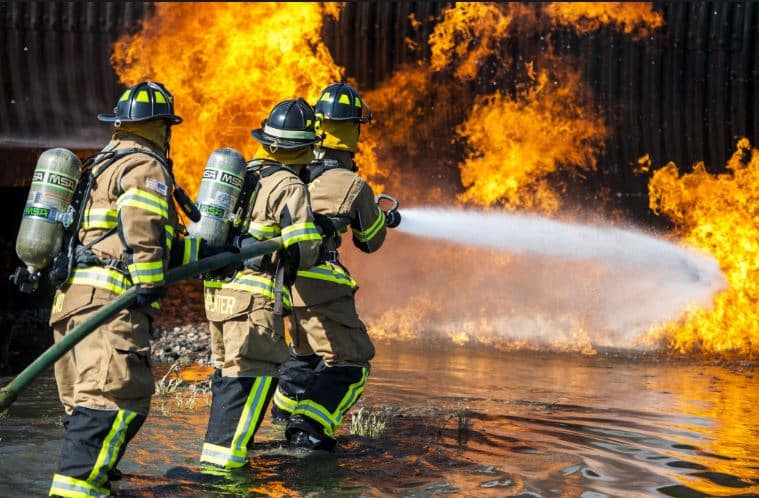 In 1996, the Rio Dell Chamber of Commerce passed the torch to the Rio Dell Volunteer Fire Department.
Currently, Wildwood Days is a fundraiser for the Rio Dell Volunteer Fire Department.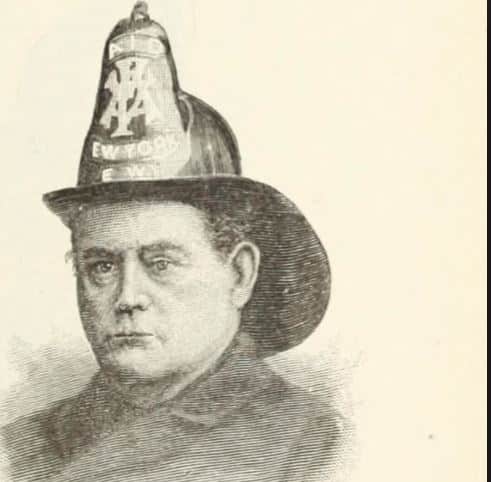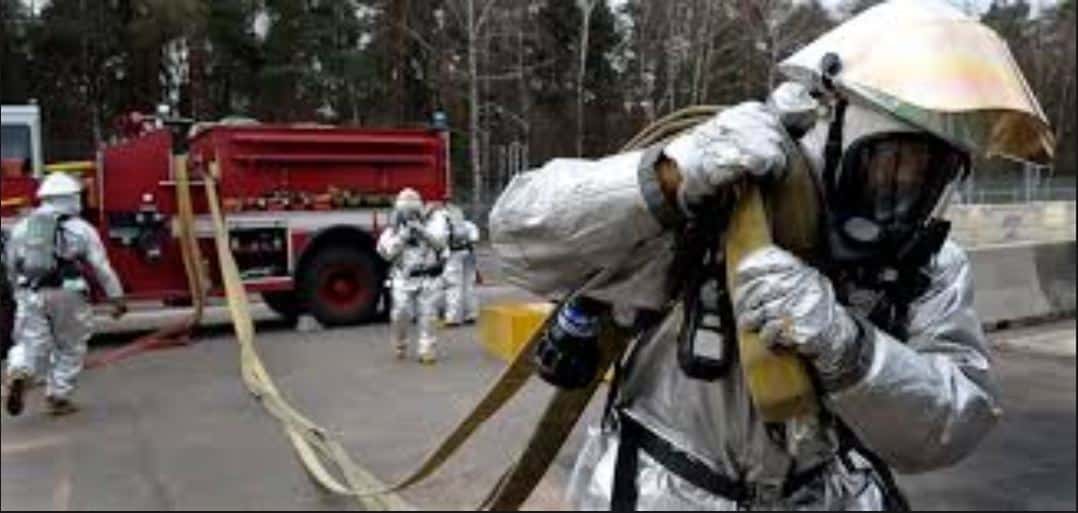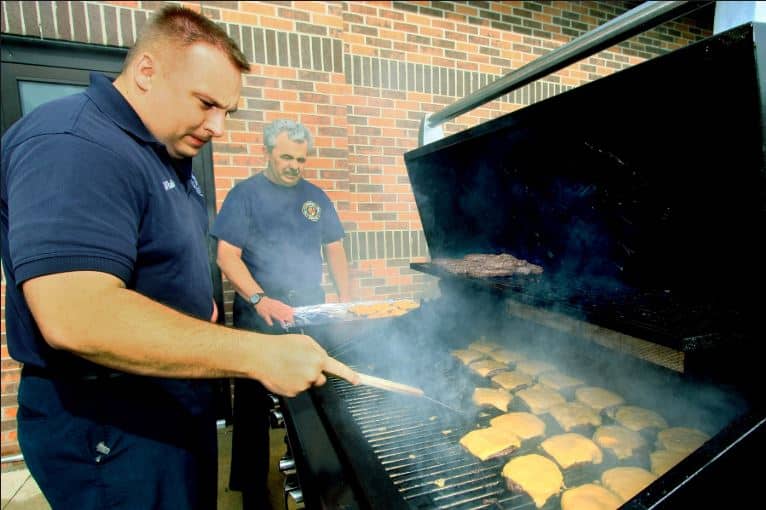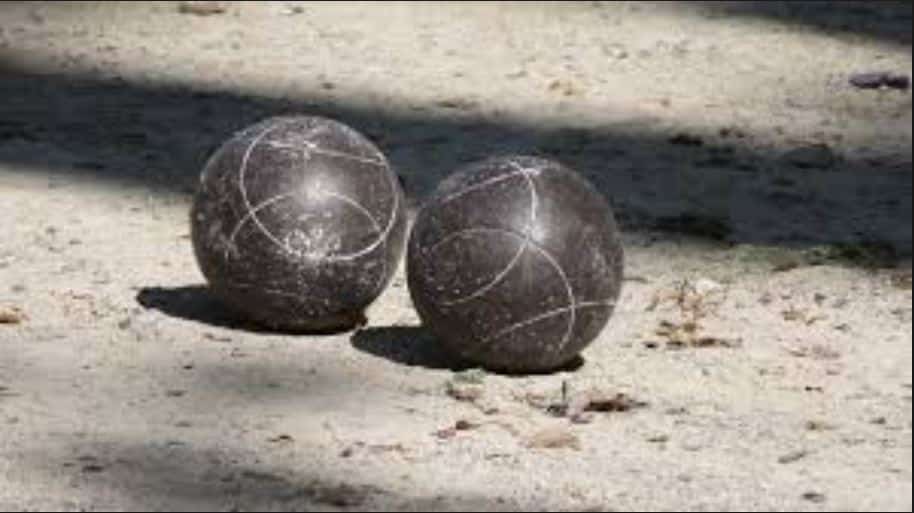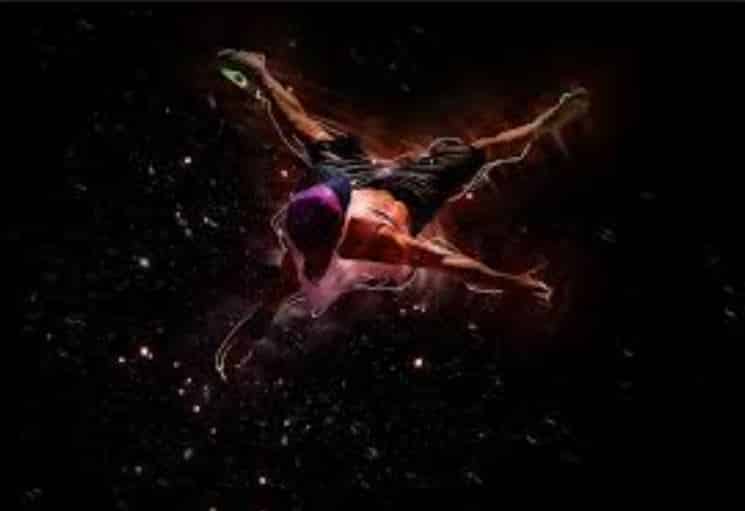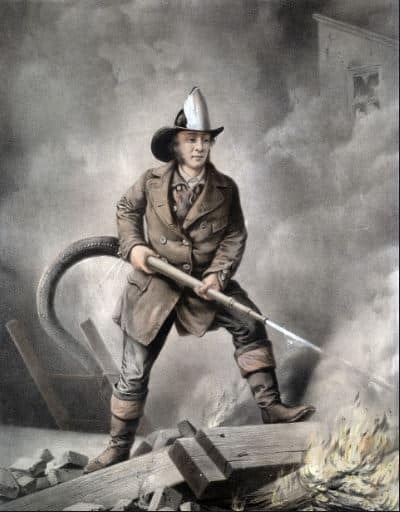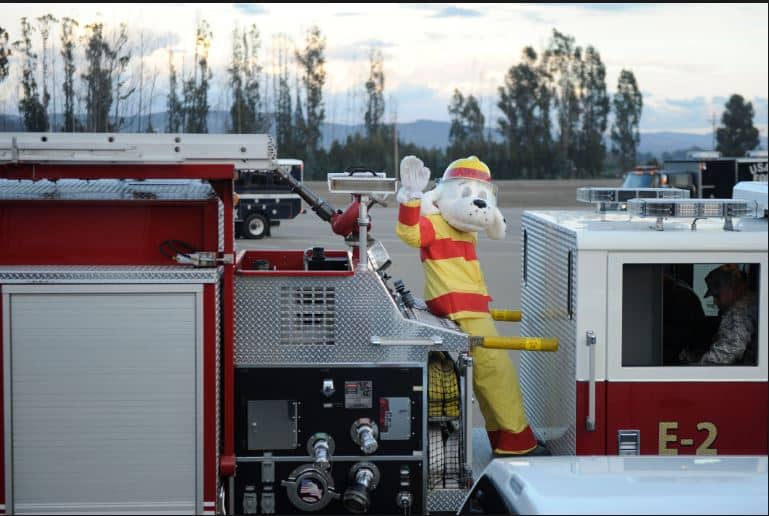 Three days of fun are gauranteed with scheduled events including a music festival, fire truck rides, Firemen's BBQ/Auction,
softball tournament, soap box derby, bocce tournament, kid's night and talent show, the Ernie Cannedy Cruise, vendors, great food and the street dance!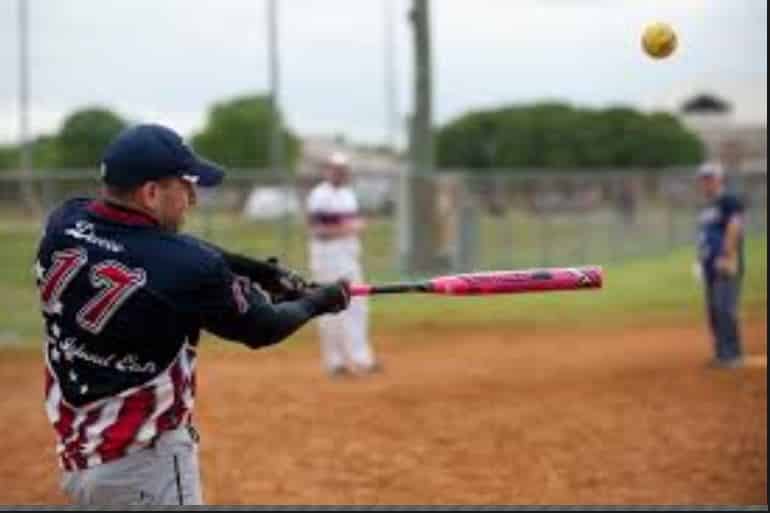 Sumeg Village Day
10AUGUST19
Patrick's Point State Park, Trinidad CA
707-677-3840 or 707-677-3570
Visit Patrick's Point State Park for a rich cultural experience during Sumeg Village Day.
Take a tour of Sumeg Village, a replica of a Yurok village that existed on the streams and rivers from the Klamath River south to Little River.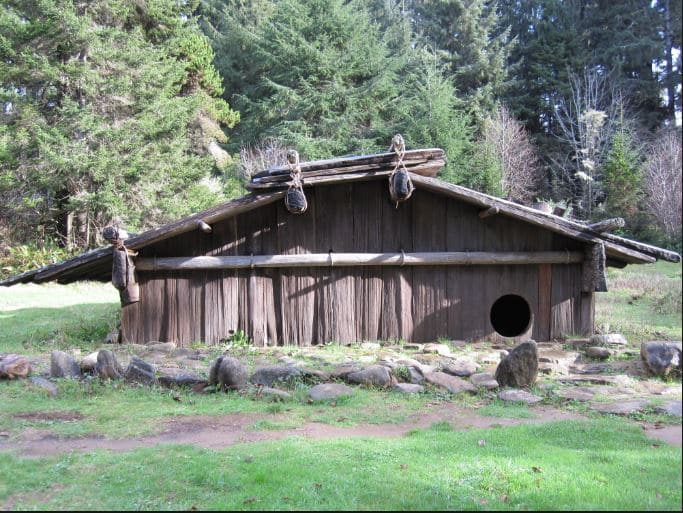 Observe the three traditional houses constructed of split redwood logs and rounded doors to protect from  Grizzly Bears.
There is a sweat lodge and traditional dance pit, considered sacred by Yurok Elders, still used in religious ceremonies and off limits to the public.
The mission of Sumeg Village is to teach the younger generation the culture of their ancestors.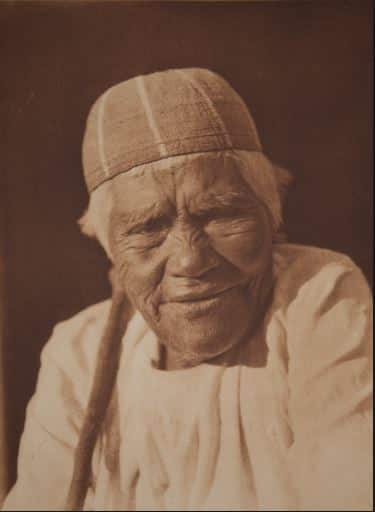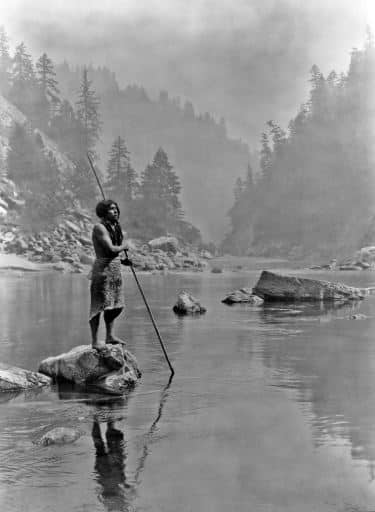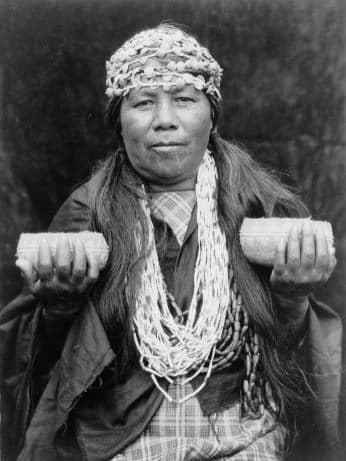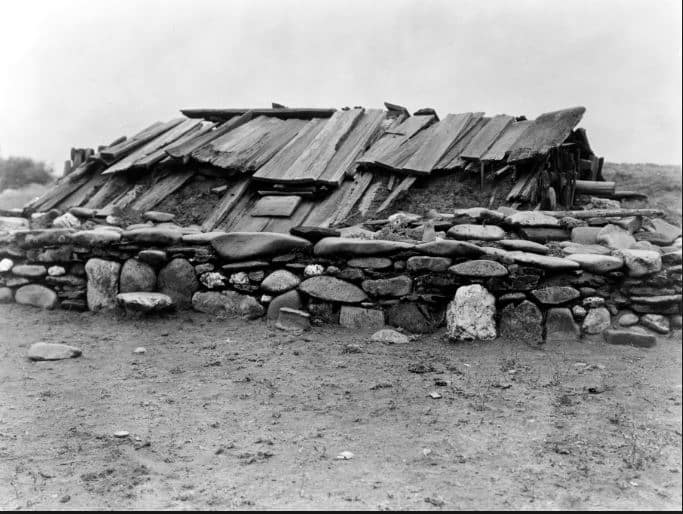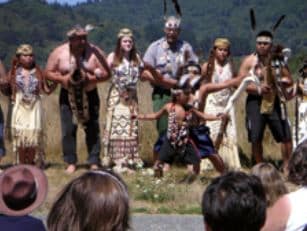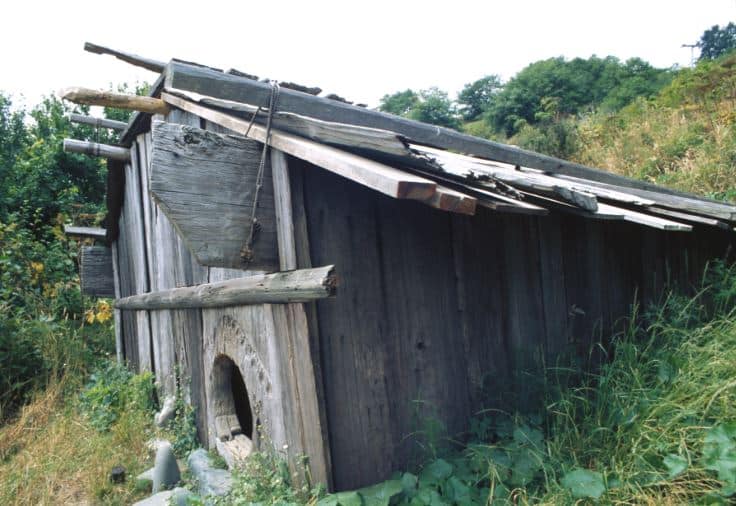 24th Annual Mutt Strut & Woofstock Festival
August 
Halvorsen Waterfront Park
1003-1057 Waterfront Dr, Eureka, CA 95501
707-442-1782
Attend the 24th annual Mutt Strut & Woofstock Festival and support the Sequoia Humane Society.
No kill shelters are a worthy cause!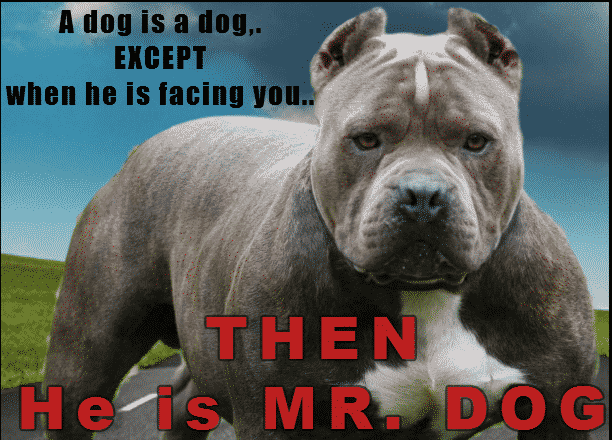 Halvorsen Waterfront Park is a fantastic performance and event venue.
This terrific waterfront location, a 3.5 acre park is ideal for outdoor community events including music festivals, weddings etc.
Scheduled canine activities include dog contests, a full scale agility course, dash & splash dock diving and aerial performances.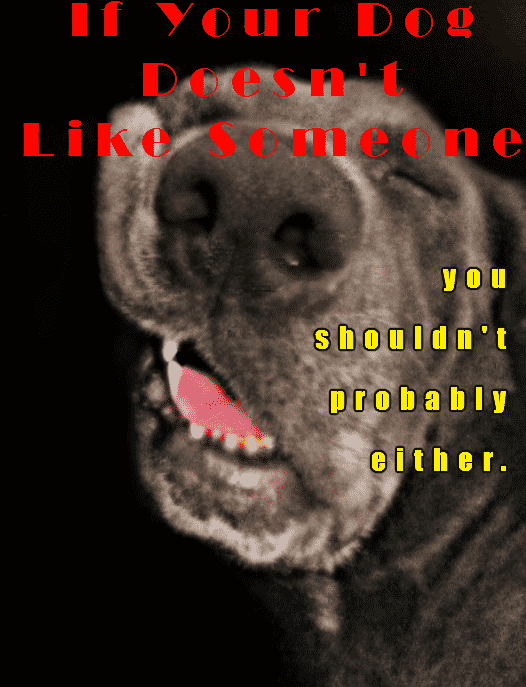 Prance and dance to live music all day and join your 'best friend' in the Mutt Strut Conga Line.
Vendors will feature their saleble goods in concession booths.
The SHS BBQ Pit will be cranking out SHS Barkin' Dogs Hot Dogs, grilled corn on the cob, pulled pork sandwiches, grilled oysters and grilled cheese!
Check out the Beer Gardens featuring local favorites including Six Rivers Brewery beer, Humboldt Cider Company Cider and select cocktails from Humboldt Craft Spirits.
Humboldt County Fair
Humboldt County Fairgrounds
1250 5th Street
Ferndale, CA 95536
(707) 786-9511
The 123rd annual Humboldt County Fair will run August 15 – 25, 2019. This iconic event is attended  every year by the same fun loving, hard working local residents, a kin to a family reunion.  
Family friendly in every way, all activities and events commence at noon each day and terminate at 10:00 pm.
This year, more than 70K attendees will enjoy events including horse races, mule races, live entertainment,
art, carnival rides, contests, handicrafts, sheep dog trials, floriculture, food booths, livestock and more. 
There is six days of live and satellite horse racing! There is mule racing also.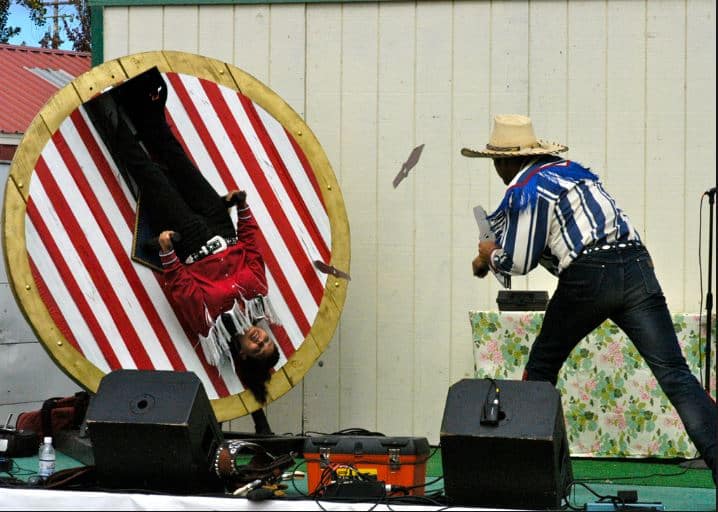 There is six days of live and satellite horse racing! There is mule racing also. Live entertainment, carnival rides, livestock events, exhibits and great food make this 10 day event a county wide family reunion. Live entertainment, carnival rides, livestock events, exhibits and great food make this 10 day event a county wide family reunion.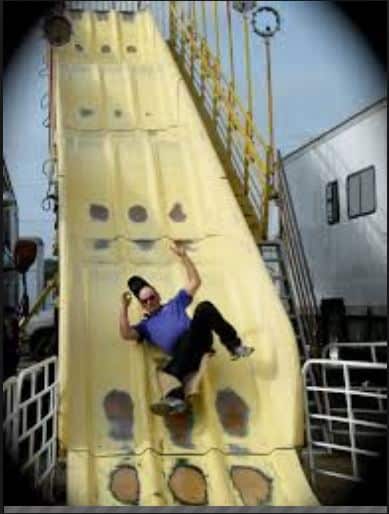 22nd Annual Bridgefest & Flying Saucer Contest
17AUGUST19
Earth, Third Planet from the Sun
Old Bridgeville Bridge
Bridgeville, CA
(707) 777-1775
Enjoy live music, the invasion of Aliens, UFO's and intergalactic species from other galaxies coming together at the 22nd Annual Bridgefest & Flying Saucer Contest.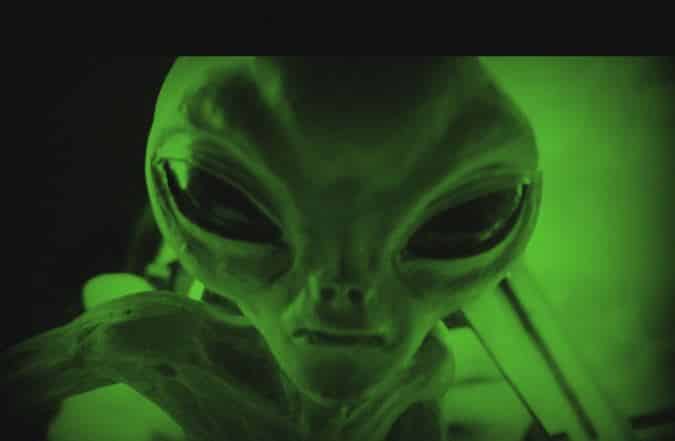 The Annual BridgeFest and Flying Saucer Contest is highlighted by the crowning of the flying Saucer Contest Champion!
BridgeFest, is an annual event where Aliens and Humans congregate on the east side of the old Bridgeville Bridge to determine who will be Grand Emperor of the Universe.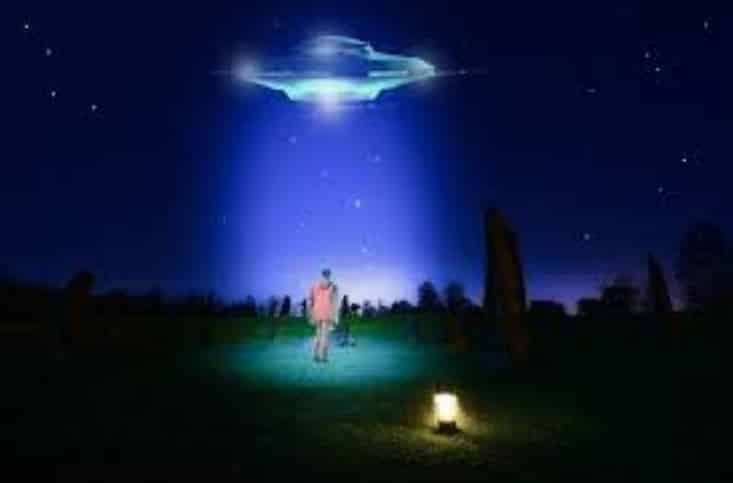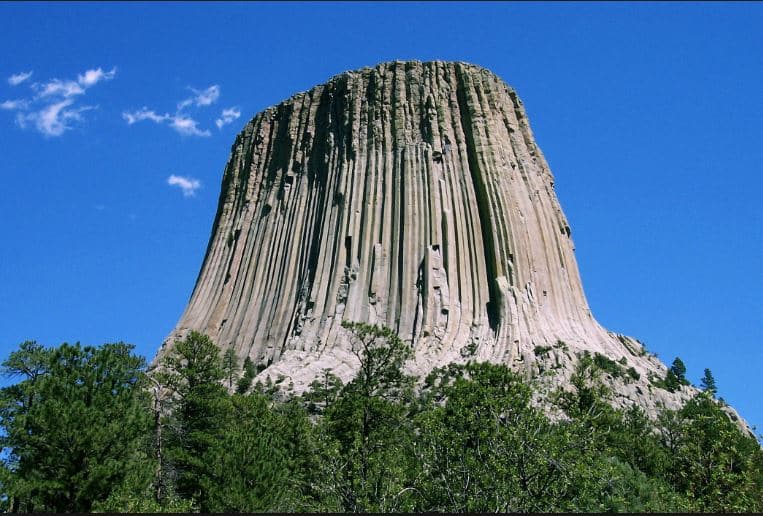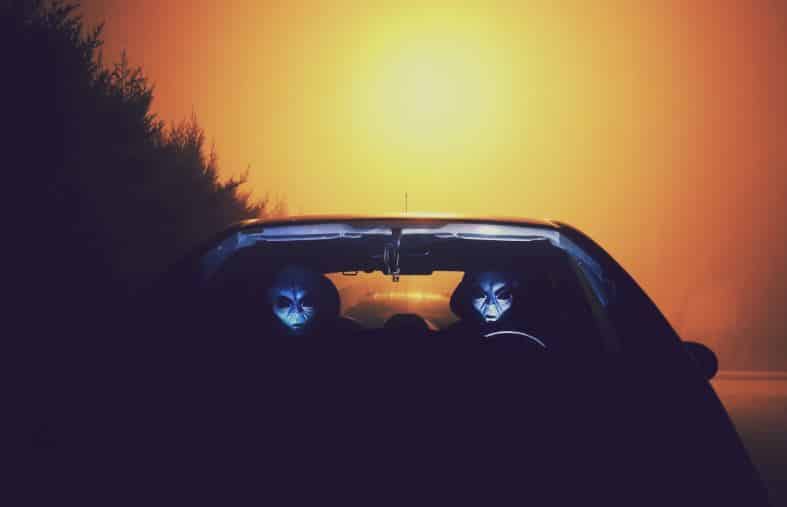 BridgeFest High Stakes Flying Saucer Trials strict guidelines are the same as the regular Intergalactic Saucer rules and will be enforced by the book.
The objective for competing pilots is to take off from the official launch pad on the Bridge in the allotted 1 minute AND land on the primary Landing Zone, a section of the river bar,
150 yards long and 50 yards wide which is approximately 30 yards from the bridge.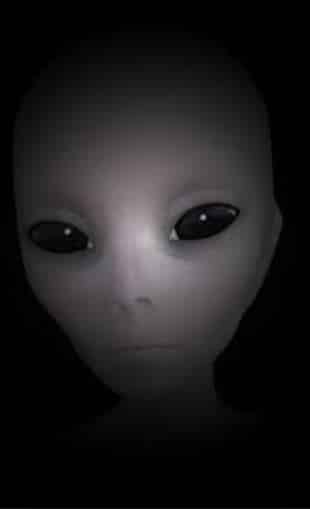 The secondary LZ is a white color and located 10′ from the primary LZ.
Danger zones for pilots include the Van Duzen river itself to the north and bank of trees to the south.
Pilots will have unlimited attempts and may re-launch until the termination of contest.
There is a $1 ground crew fee for saucer retrievals.
PRIZES for Top 3 Finishers!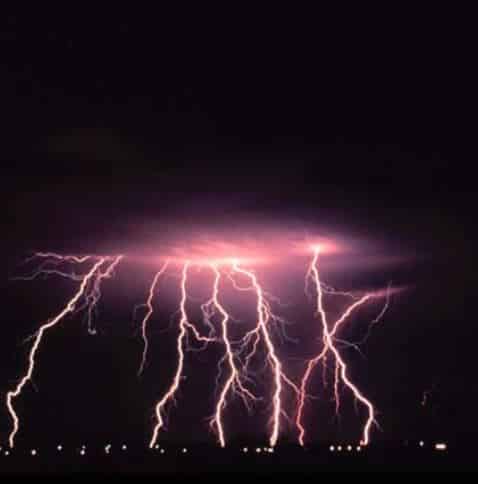 Also, scheduled is a separate, more ruthless contest…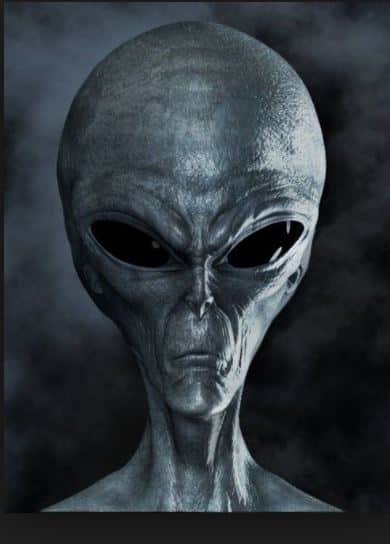 The High Stakes Flying Saucer Contest Official Rules apply to the BridgeFest High Stakes Flying Saucer Trials.
The High Stakes Flying Saucer Trials is a unique contest since all saucers issued to the pilots are equal in size and weight differing only in color and decoration.
The entry fee $100.
The ground crew saucer retrieval fee is $20.
Participating pilots may keep their saucer for a souvenir or return for repair and reuse.
1st prize is 2/3 of the 'kitty' fund generated from the High Stakes Flying Saucer Trials Contest.
No 2nd or 3rd place prizes!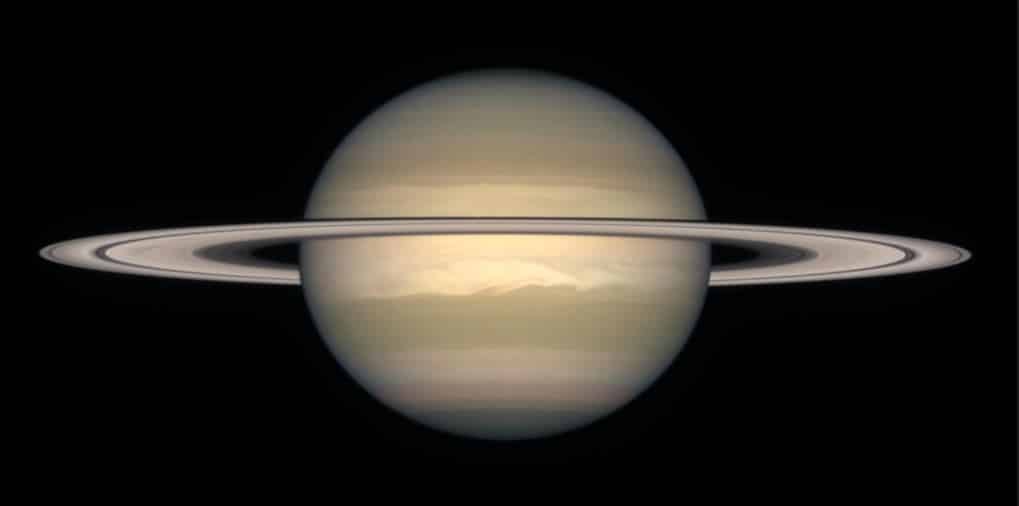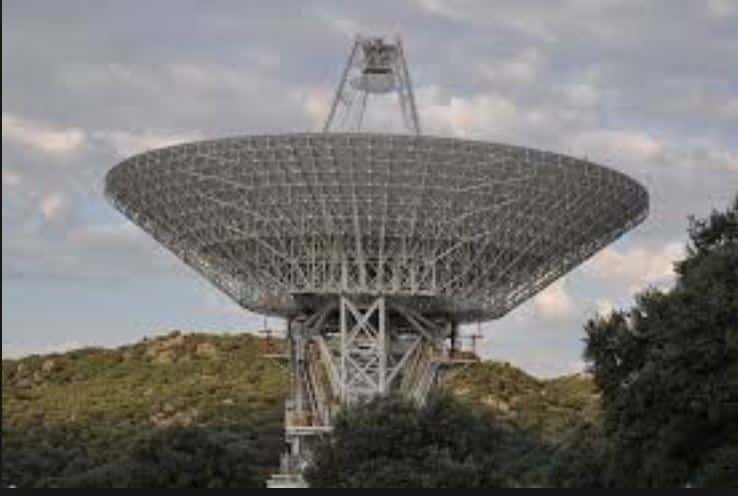 Hops in Humboldt
23AUGUST19
9 Park St, Fortuna, CA 95540
707-725-9261
The 16th annual Hops in Humboldt will feature over forty micro breweries from across the country.
Try unlimited samples of hundreds of different micro-brews as you are entertained by live music.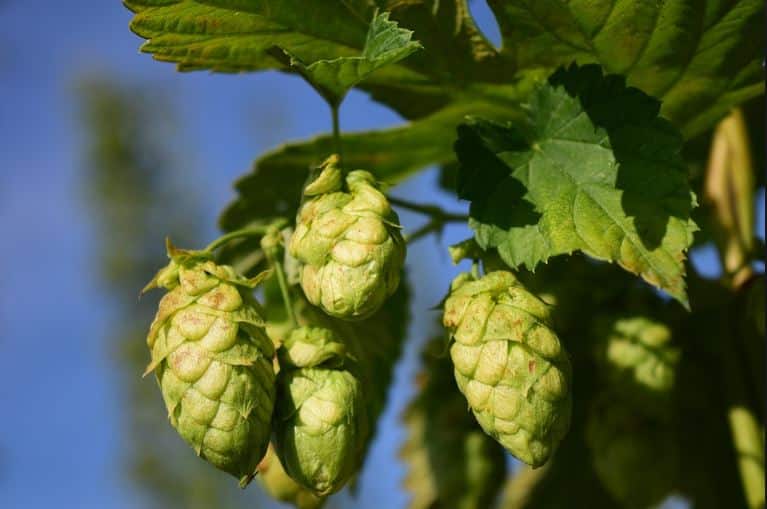 Party hearty for a good cause, supporting the Humboldt County non-profits that sponsor this event.
Art and craft vendors will display saleable items including food, clothing and hand blown glassware.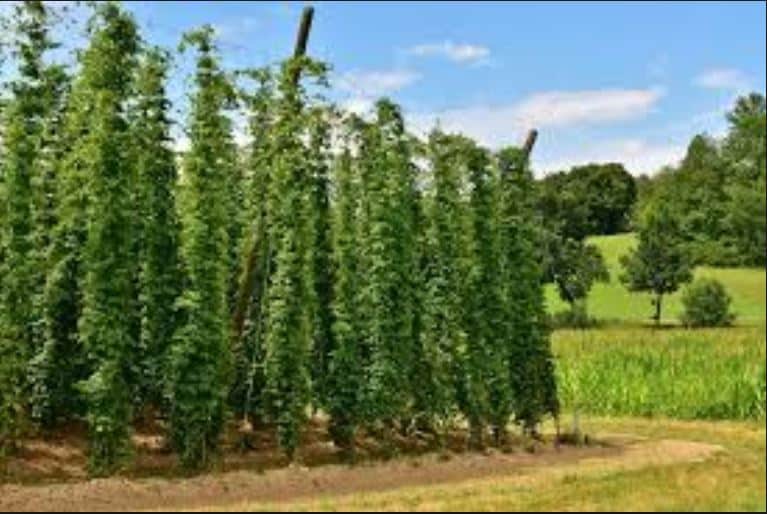 Come claim your commemorative glass to keep. Participate in the Hops games beer bottle ring toss and Drink-O challenges and win some cool prizes,
including beer mug hats, Hops in Humboldt T-Shirts,  Hops Posters and beer beads.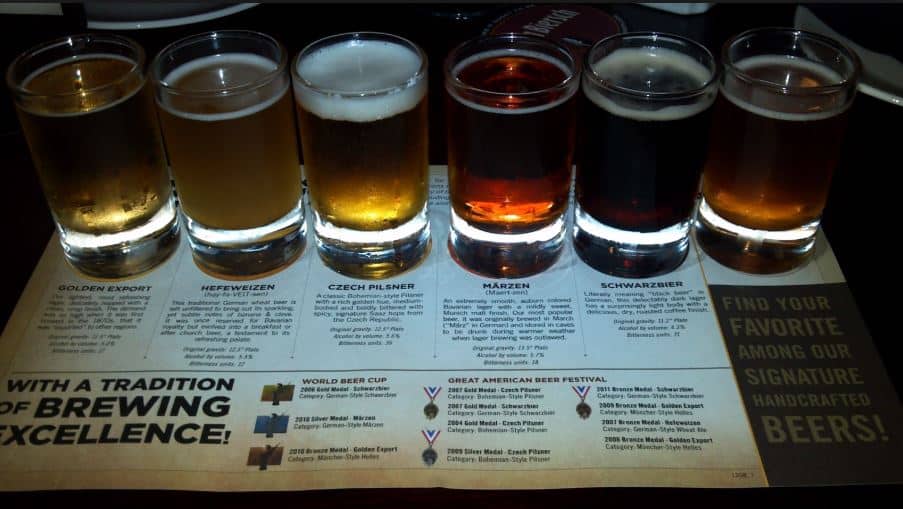 Trinidad Rockfish Wars
Kayak Fishing Tournament
Usually Last Saturday In August
707-822-0321
Rise & Shine Early Birds!
Trinidad Rockfish Wars is a kayak fishing tournament launched at sunrise this year so kayakers are visible to motorboats.
In previous tournaments the launch occurred 1 hour before sunrise.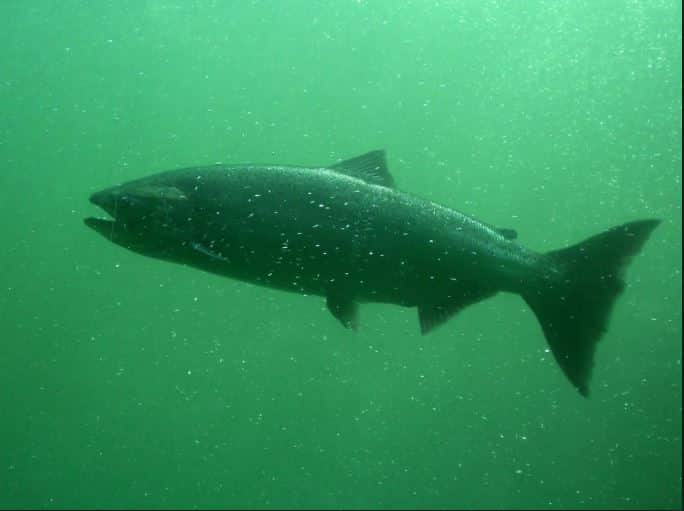 Since 2012, Trinidad Rockfish Wars has provided local anglers an opportunity to showcase their skills in a 'fish off' competition, in support of local non-profits.
Contestants must land three species to get on the scoreboard and qualify.
Black Rockfish, Other Rockfish, Halibut,Cabezon, Salmon, Ling, Green Ling, Vermillion, Canary and Thresher Shark are all qualifying species.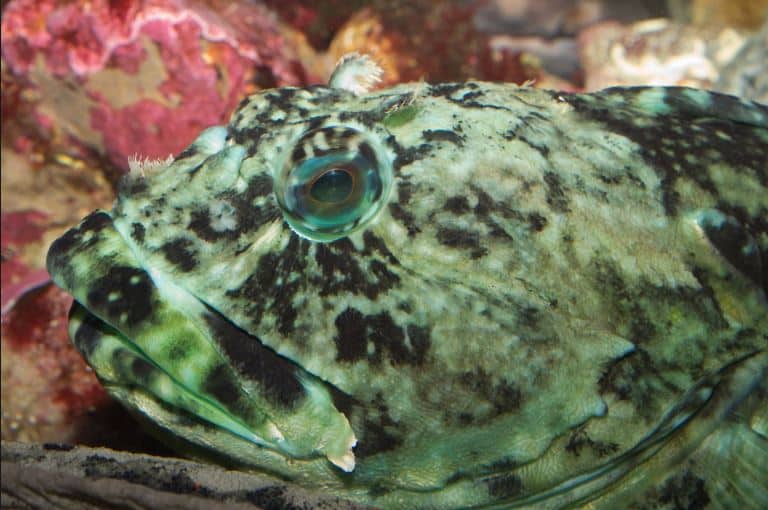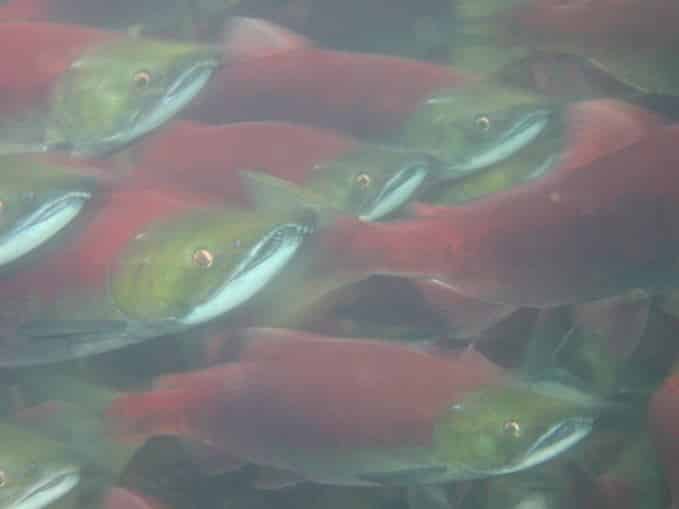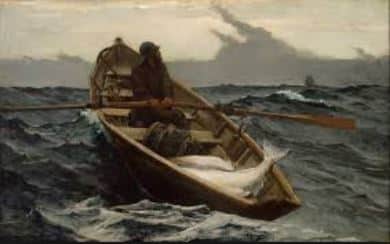 Cruz 'N' Eureka Car Show
05-07 SEPTEMBER19, 3 days
Old Town Eureka
707-444-9636 CruzNEureka.com
Since 1993, the Cruz 'N' Eureka Car Show has become an iconic annual extravaganza for local car enthusiasts, featuring a weekend of classic cars and cool entertainment.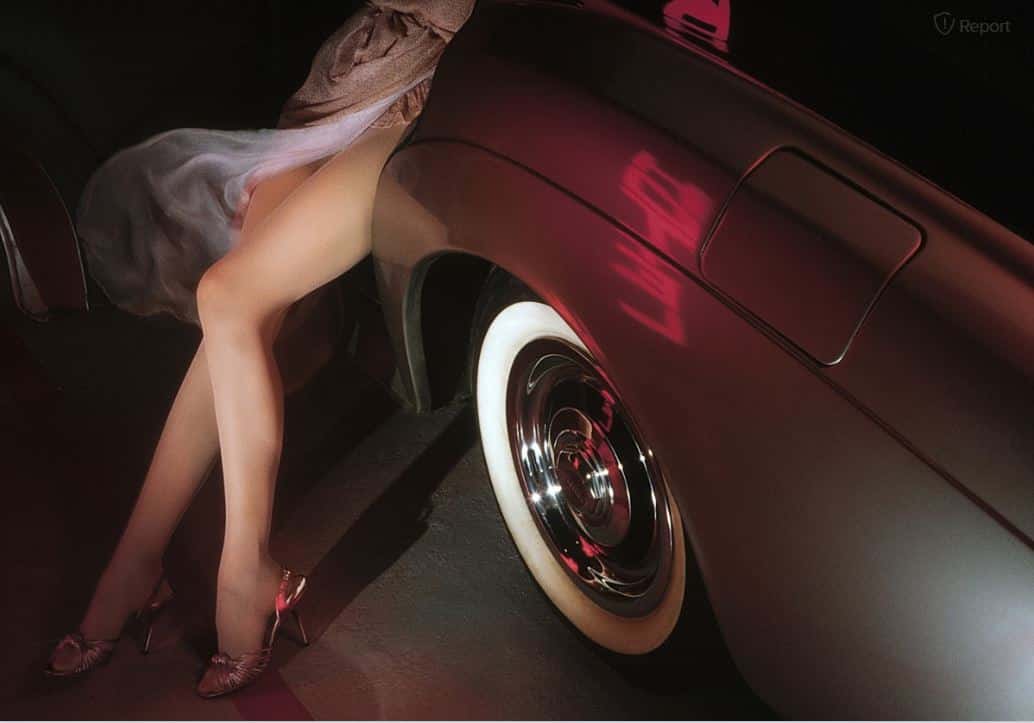 Three fun filled days in Old Town Eureka, will culminate with the Saturday Car Show with over 10,000 people filling historic Old Town Eureka. 
There will be many scheduled events leading up to the Saturday Car Show.
Outdoor Concerts, a Cruz through Old Town, the Poker Run, Participant BBQ, a Friday Night Movie and 2 Show & Shine events.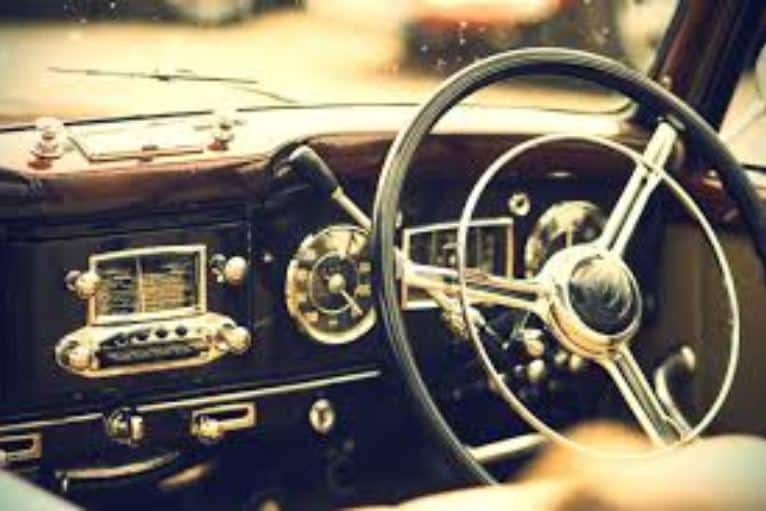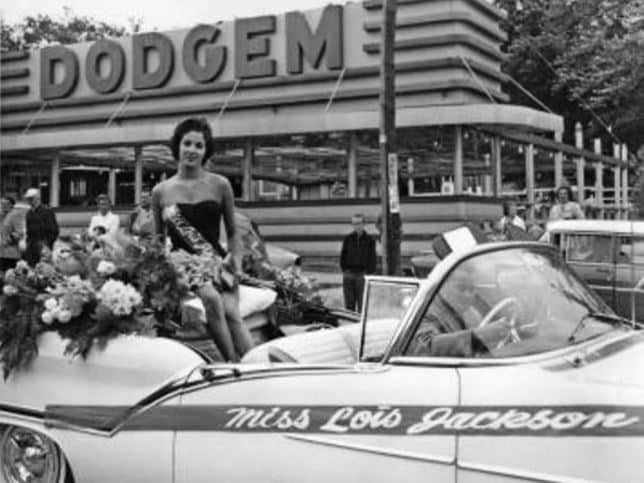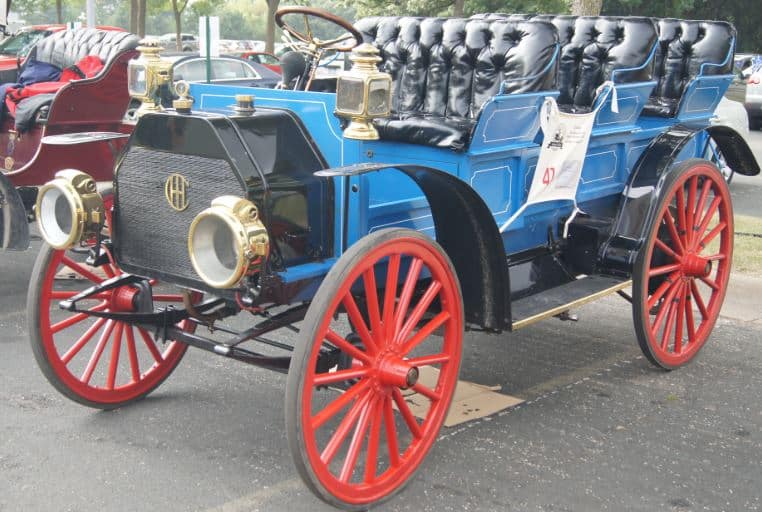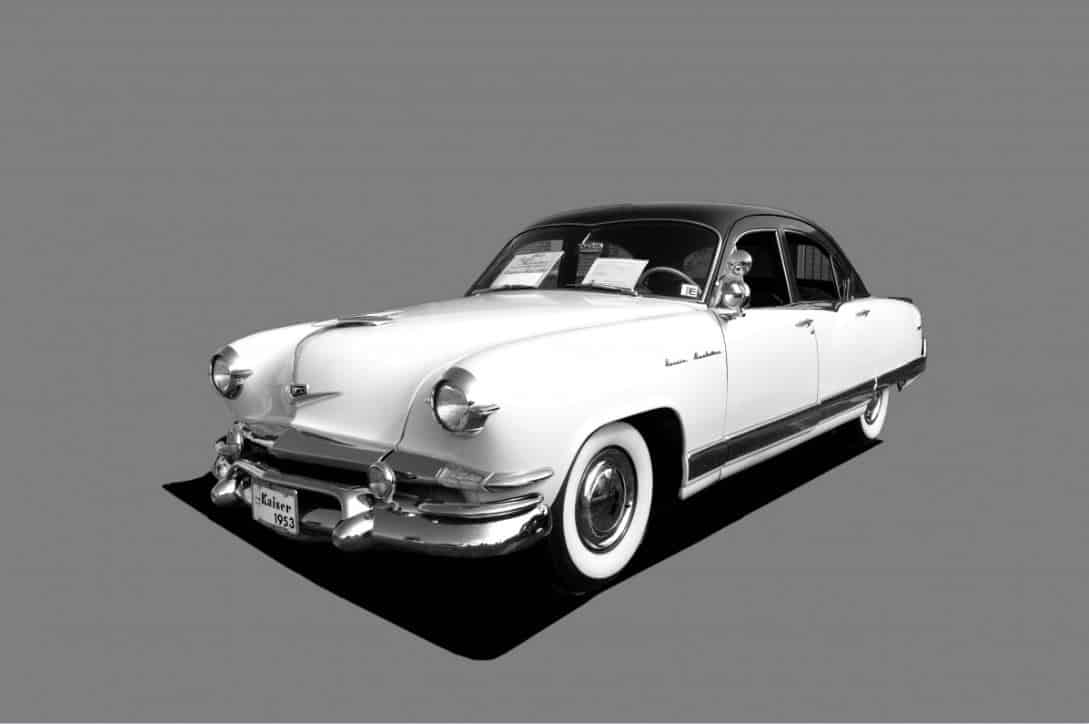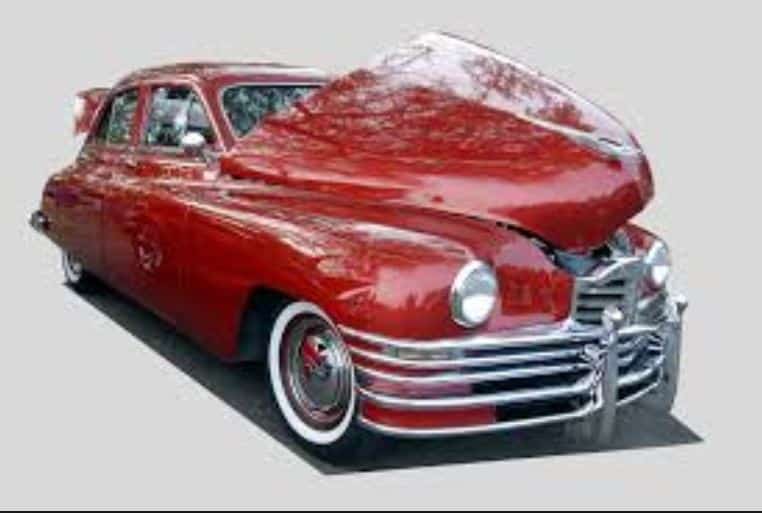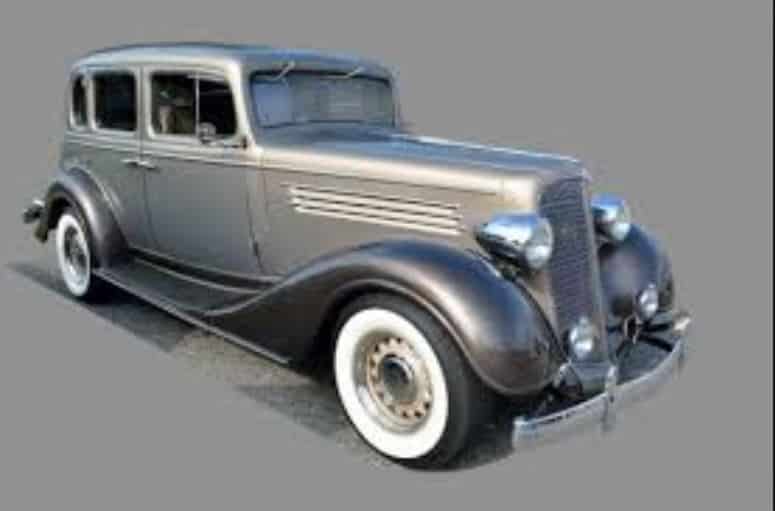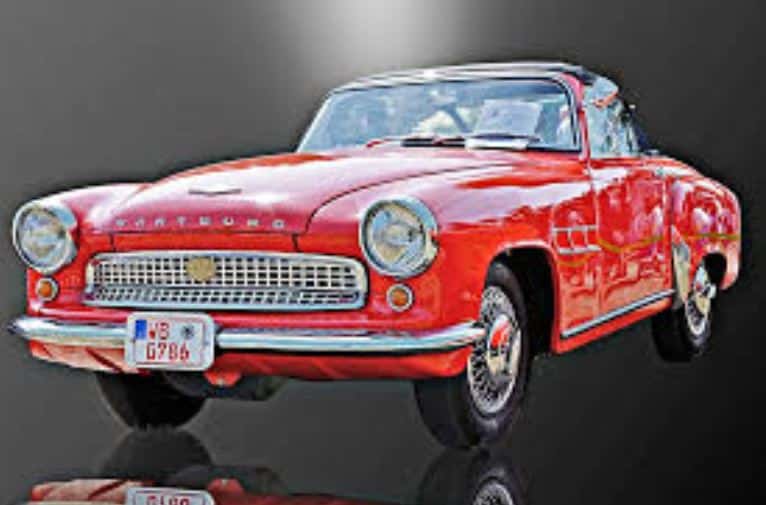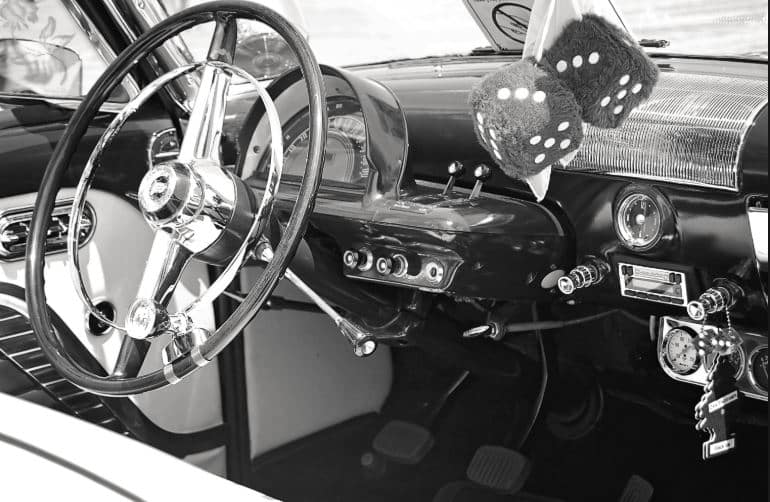 Don't miss this opprotunity to suppport the Boys & Girls Club of the Redwoods.
The previous 25 Cruz 'N' Eureka Car Show events have raised over $200,000 to support local youth!
Eureka Gun Expo
Buck Stop Eureka Gun Show
2019 Show NOT SCHEDULED Yet
Redwood Acres Fairgrounds
3750 Harris St, Eureka, CA 95503
(707) 445-3037
ATTENTION: Gun enthusiasts!
Check the schedule of events at Redwood Acres Fairgrounds to verify this event.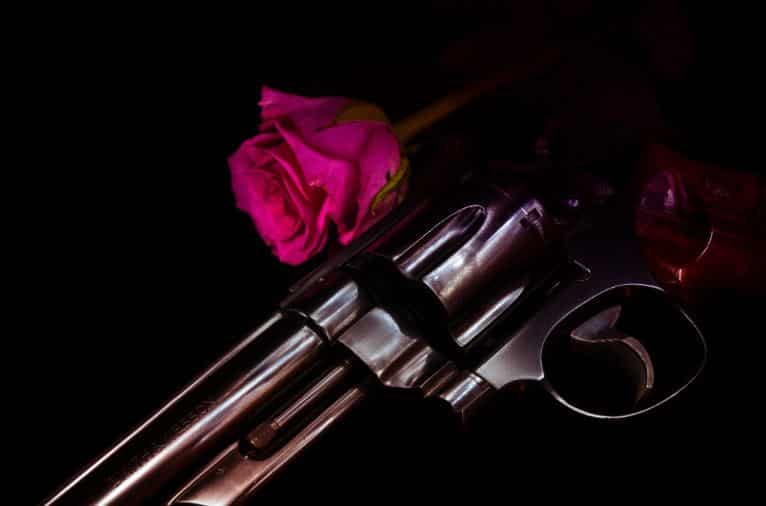 Past events, promoted by Buck Stop Gun Shows feature Guns, Ammo, Knives & Antiques.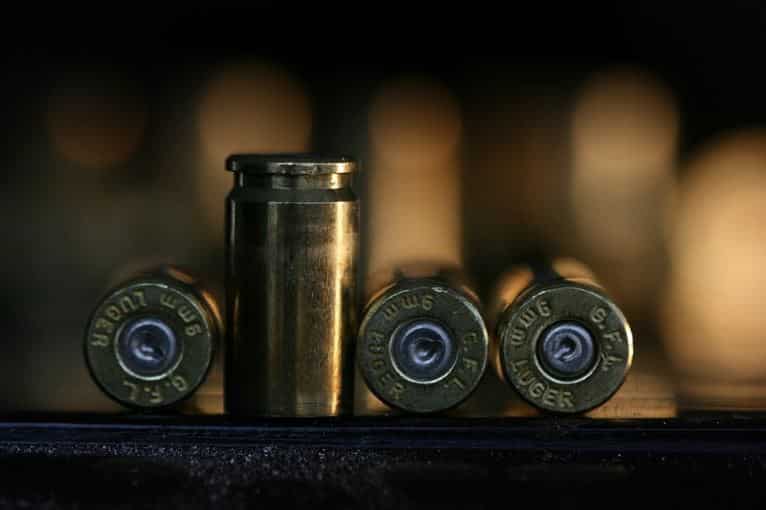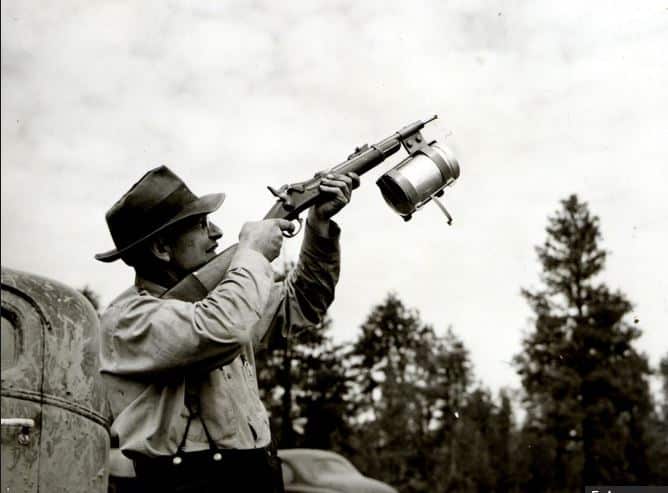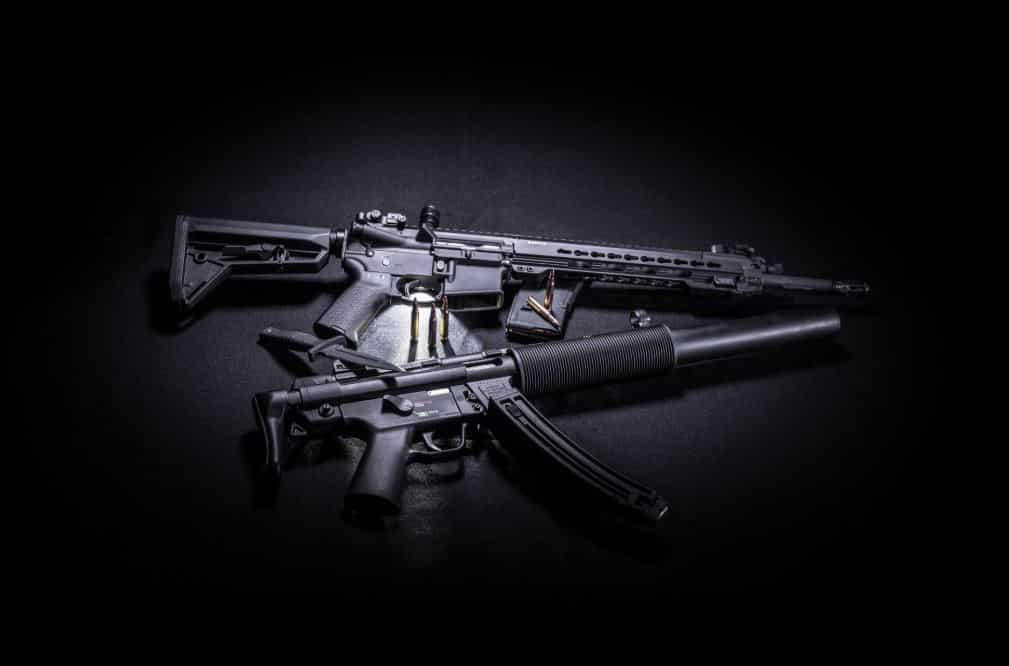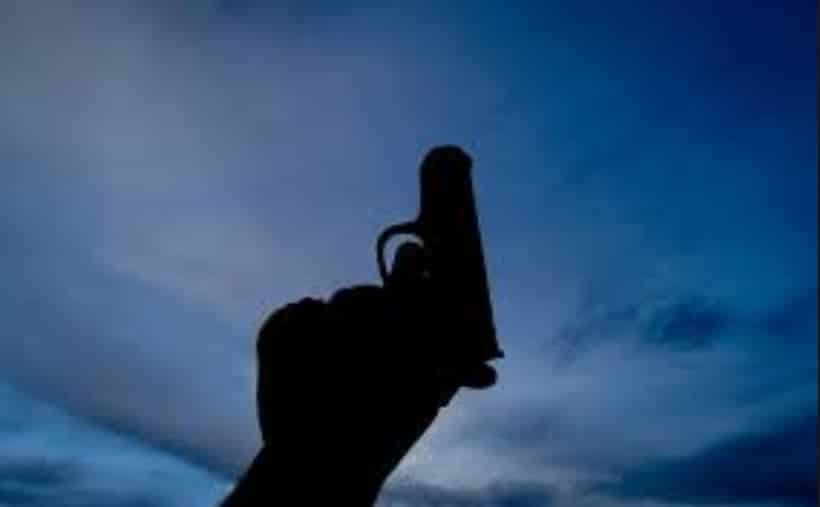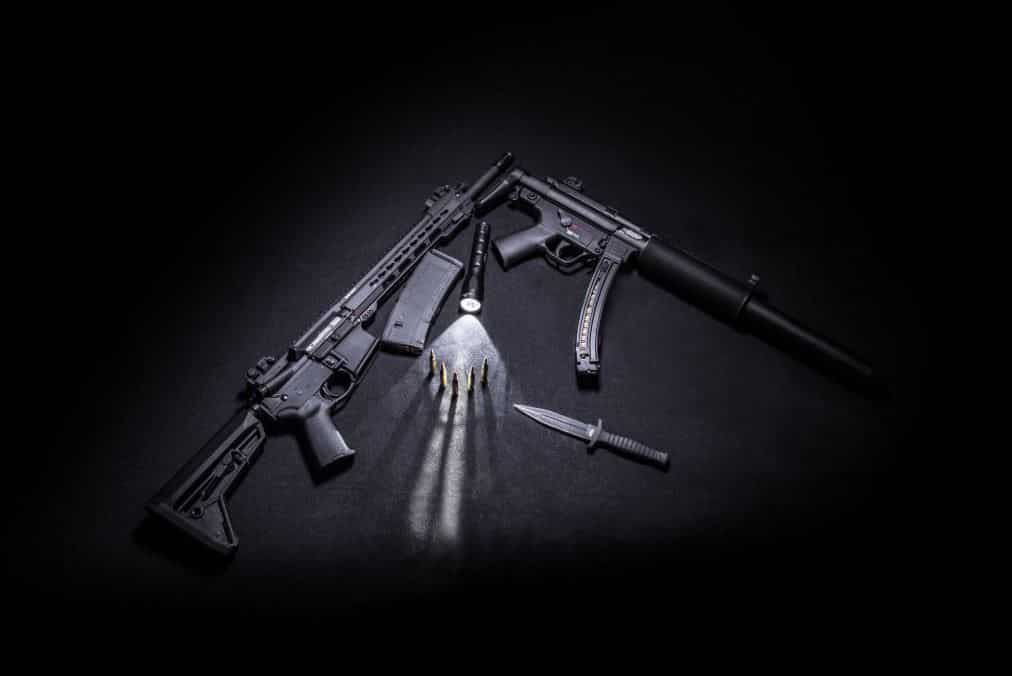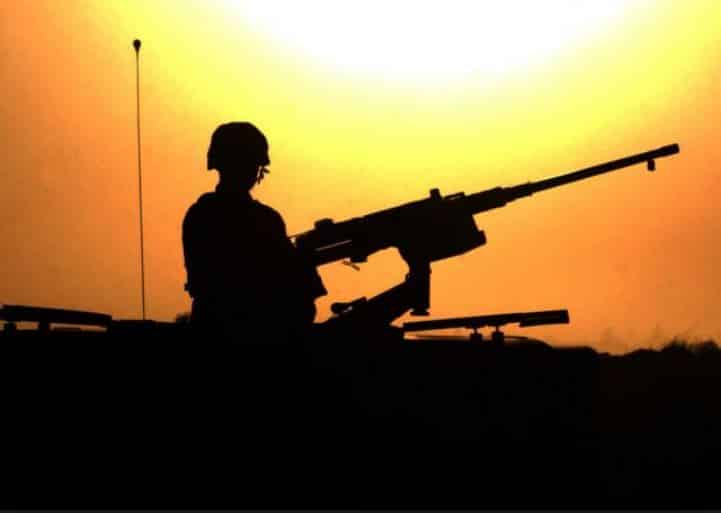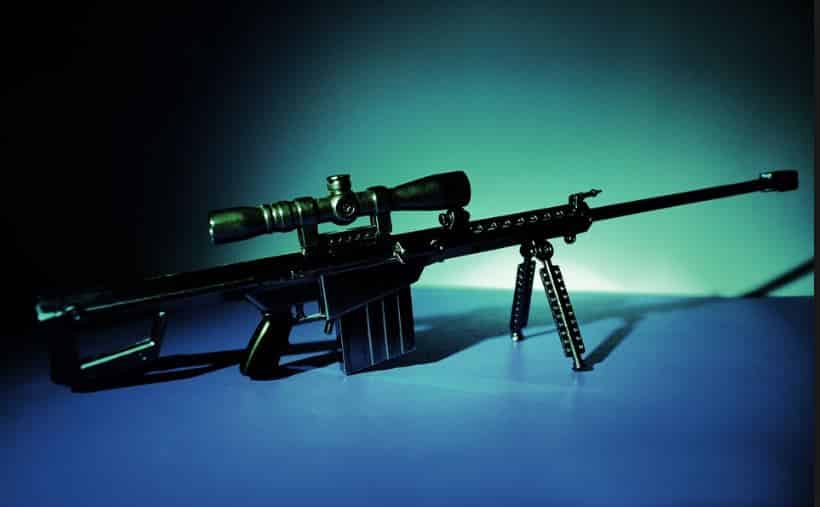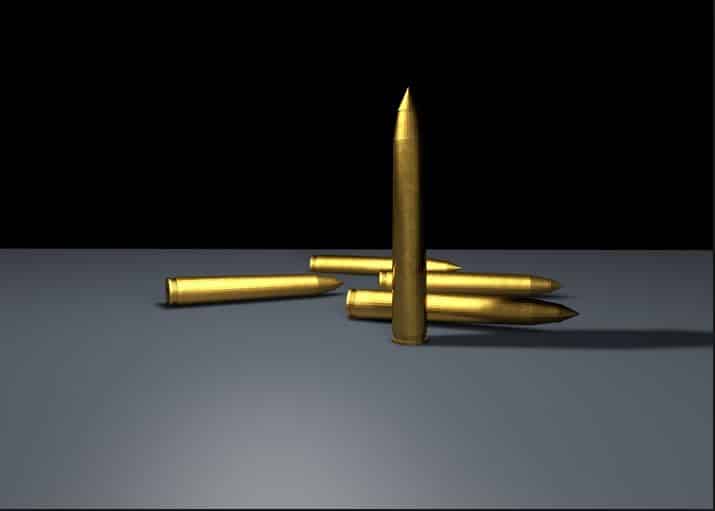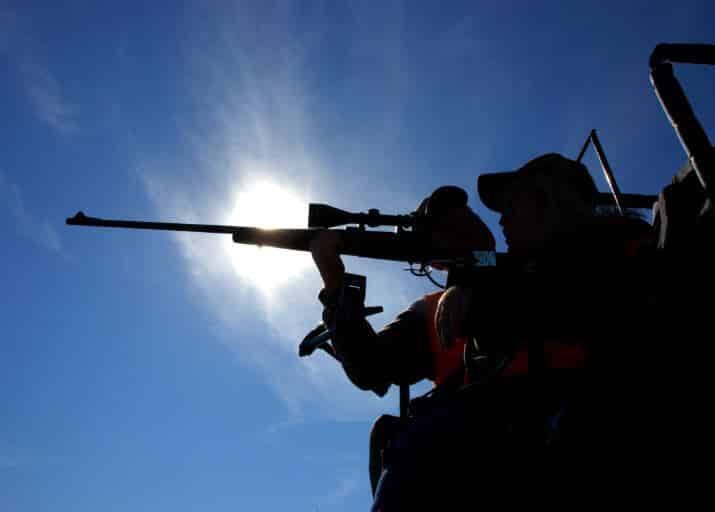 29th Annual Natural Fiber Fair
07-08SEPTEMBER19, 2 days
Arcata Community Center
321 Dr. Martin Luther King Jr. Parkway
Arcata, CA 95521
707-599-2729
The Natural Fiber Fair features new skills beautiful fibers, handmade craftsmanship and quality.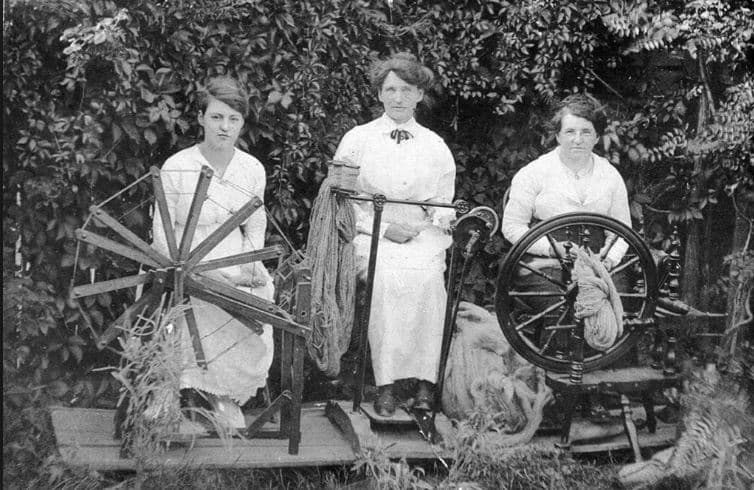 Migrating to Arcata CA from rural Redway in Southern Humboldt 9 years ago, the diversity of Arcata provides an opportunity for community members,
HSU and College of the Redwoods students to learn specialized skills.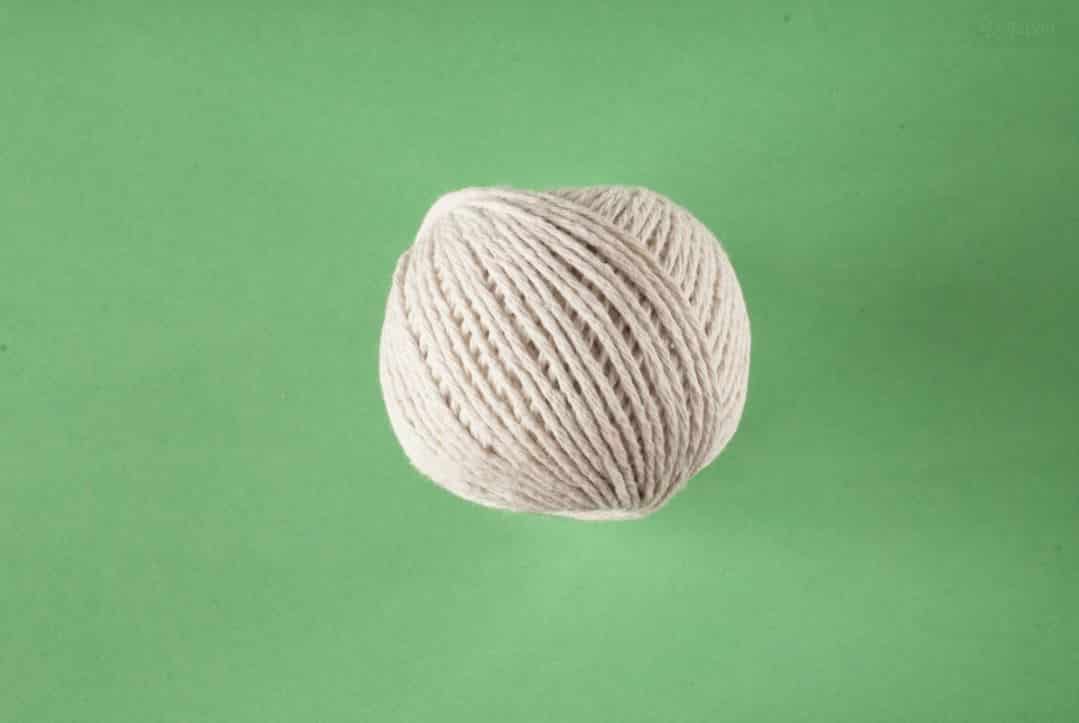 Emphasizing education, the Natural Fiber Fair demonstrations include spinning, knitting,
felting, natural dyeing, basket weaving, making rope from plant fibers and more!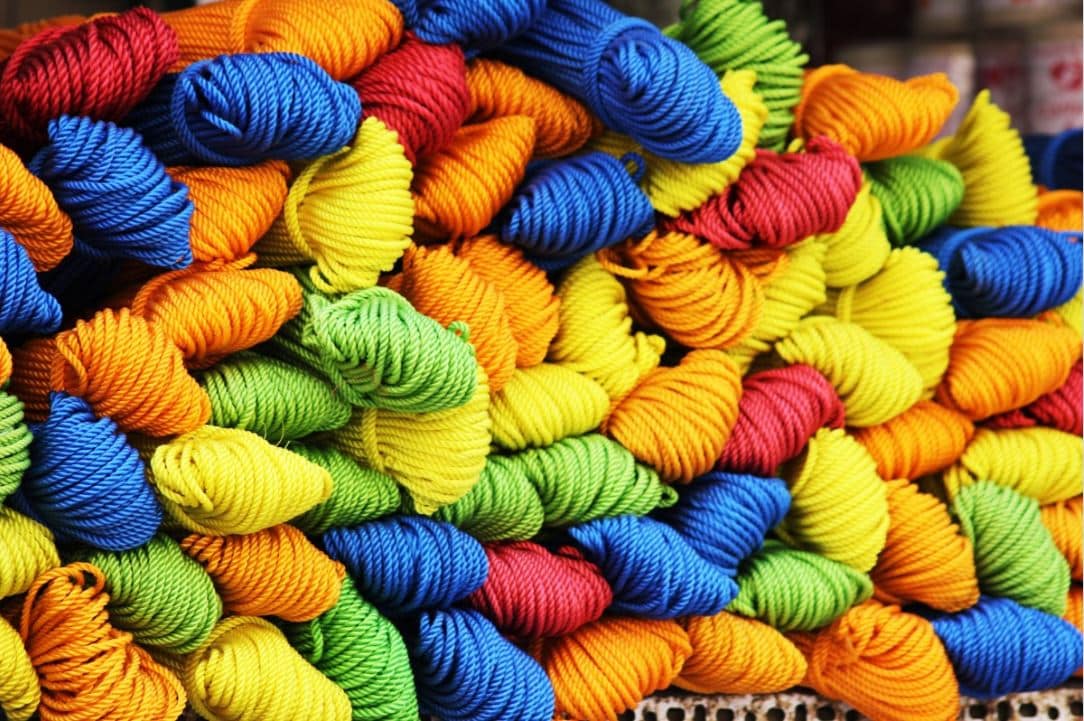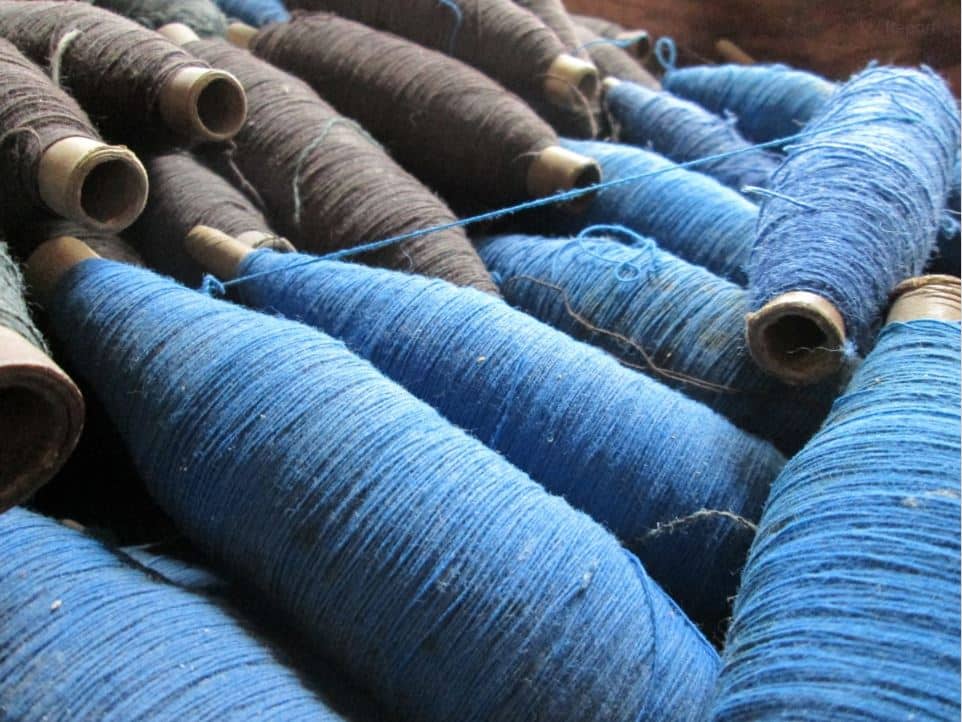 Activities and scheduled events include a local artist gallery, free demonstrations by an honored local fiber producer,
a fleece market, vendors, a kid craft zone, spinning contest and workshops.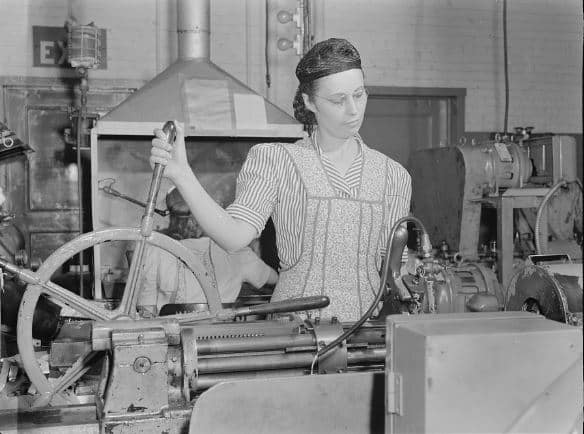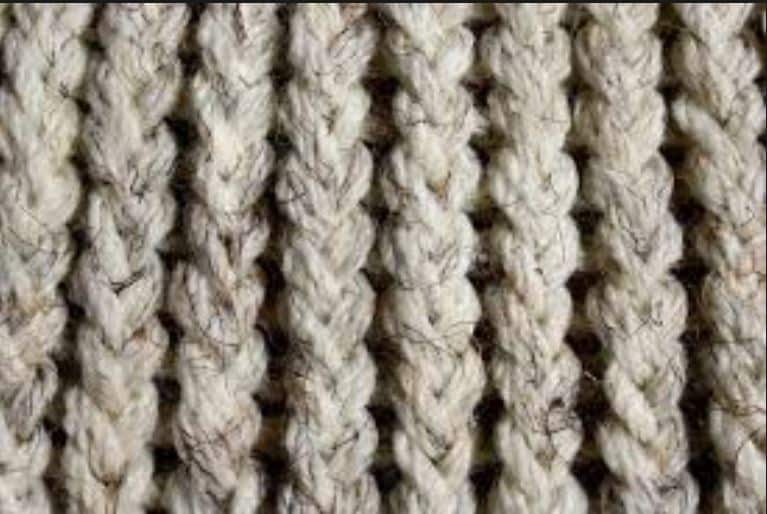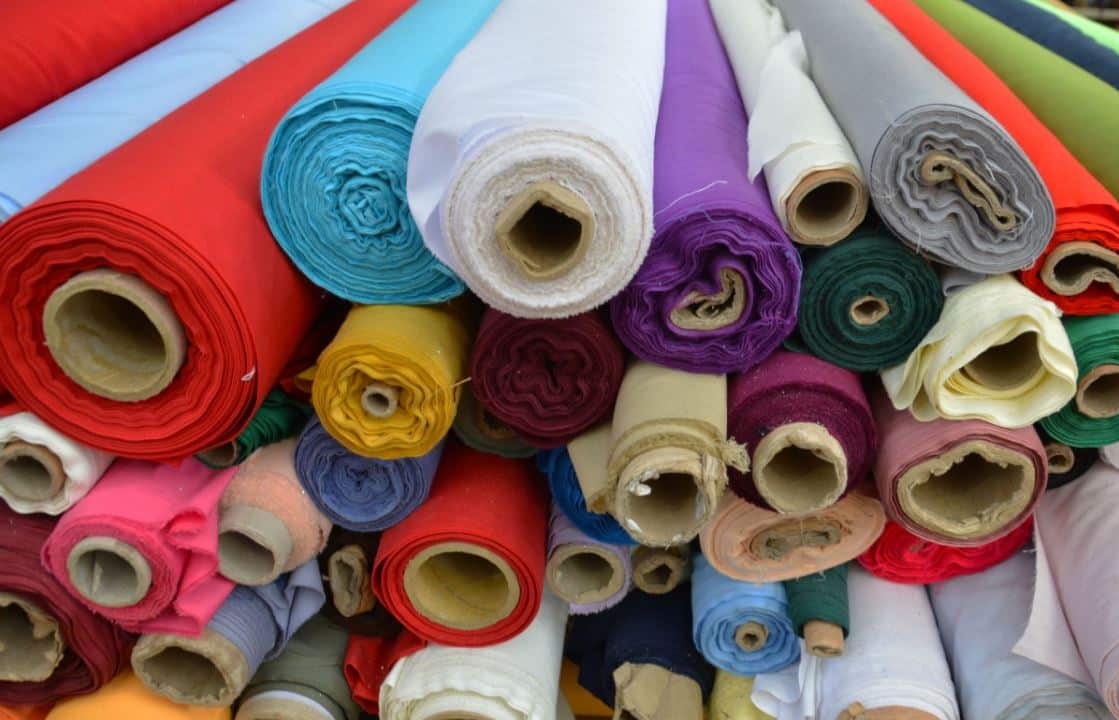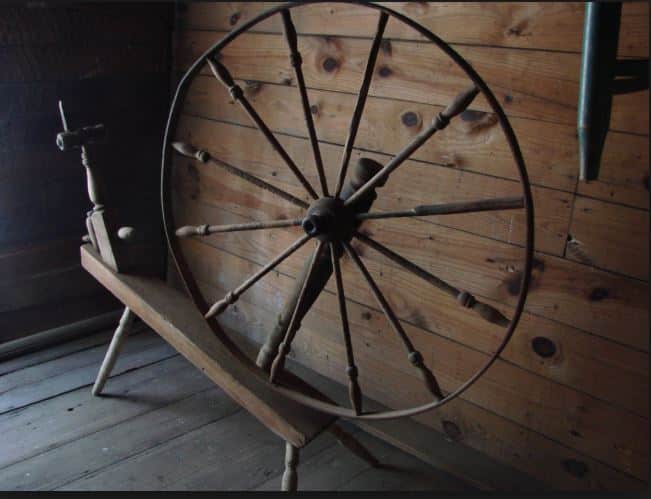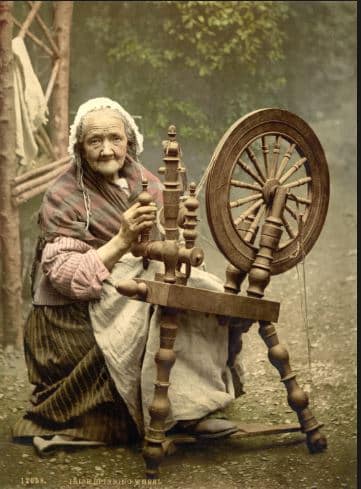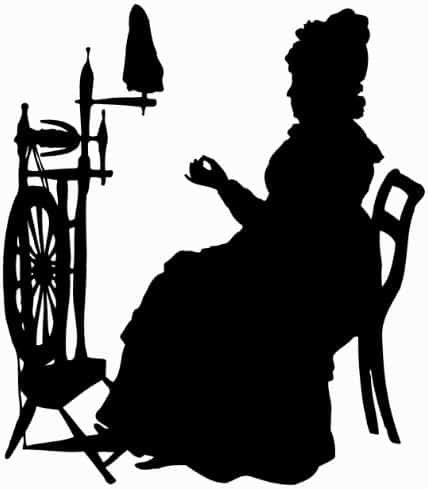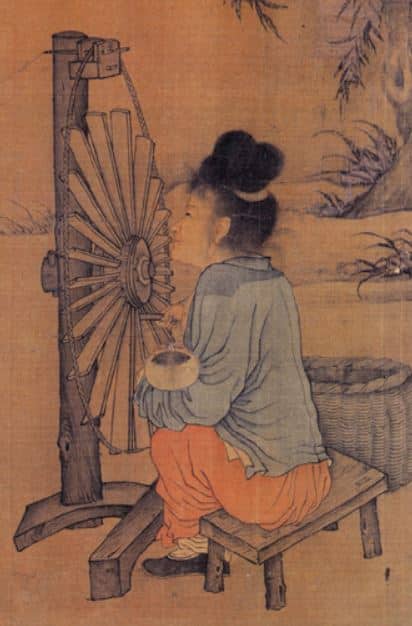 Relax in the fiber circle space and meditate on the knowledge presented by master craftsmen and local artists.
Enjoy gourmet food because local chef, Elisa Miller has got this,..
She caters in a BIG way!
           Big Foot Days
(1st Saturday in       September) 
Willow Creek,  CA 
The legend of BIGFOOT looms large in the town of Willow Creek. The annual Big Foot Days parade occurs on the first Saturday of every September, paying homage to their legendary hometown hero.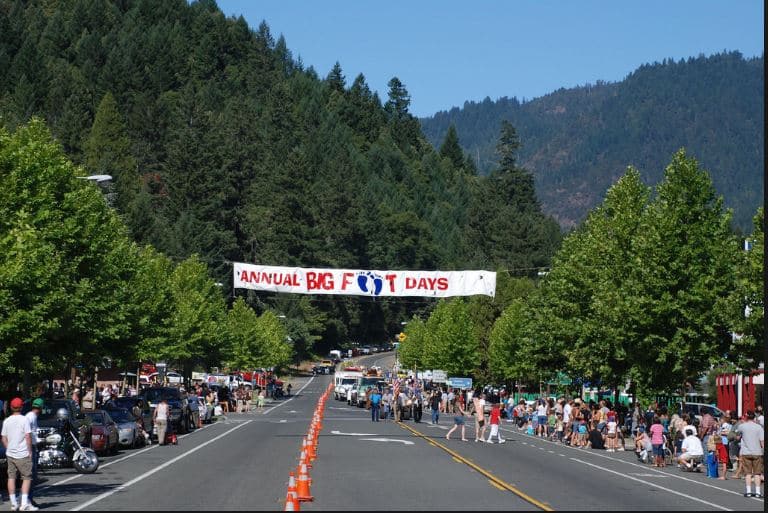 Enjoy the parade downtown. The loggers competition, where contestants showcase the specialized skills of the industry, is entertaining and fun to watch.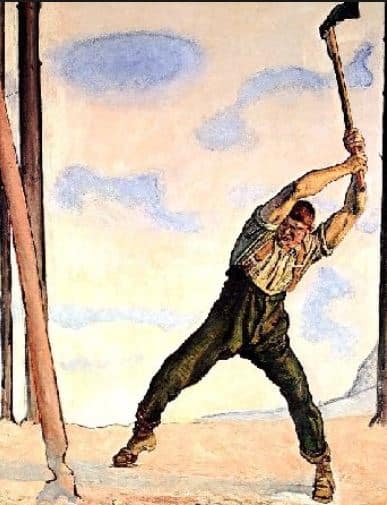 Originating from the 16″ tracks discovered by loggers over sixty years ago, the legendary Sasquatch has become a media icon.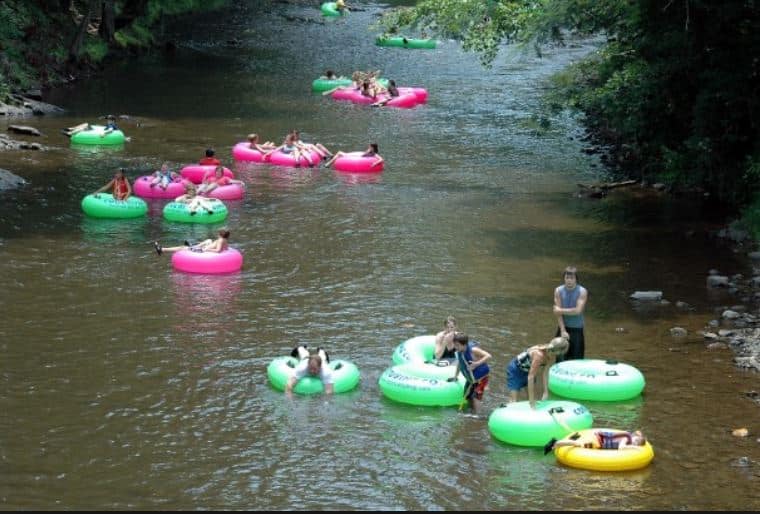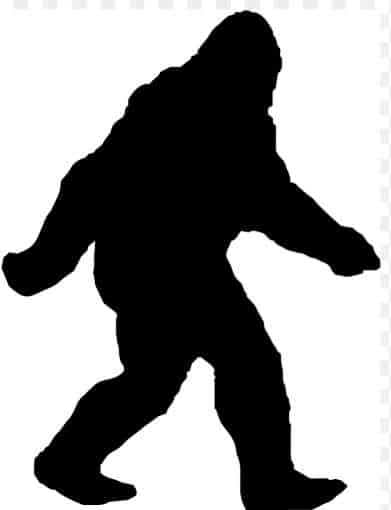 The Trinity River flows past the town of Willow Creek before its confluence downriver with the Klamath at Weitchpec.
River rats and rafters
cherish this sacred river for it's awe inspiring  natural beauty, placid deep pools, sandy bars, whitewater rapids, birds and abundantly diverse wildlife.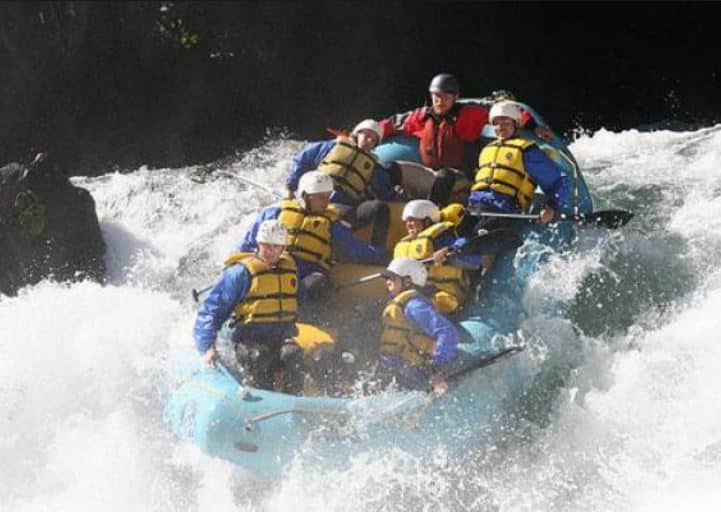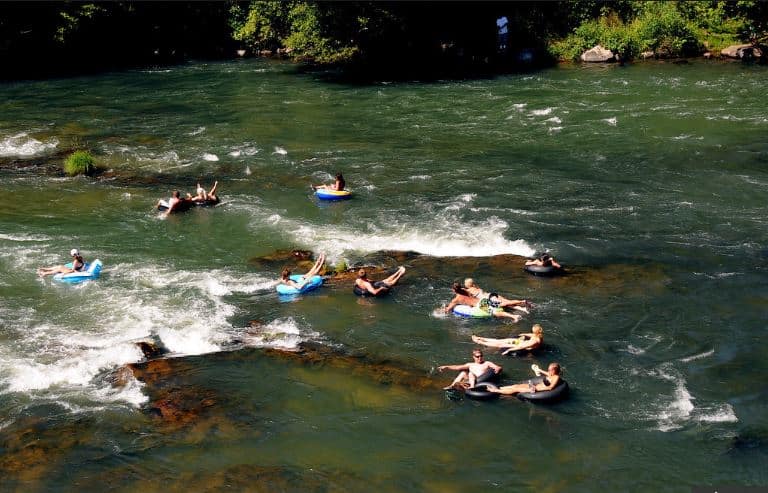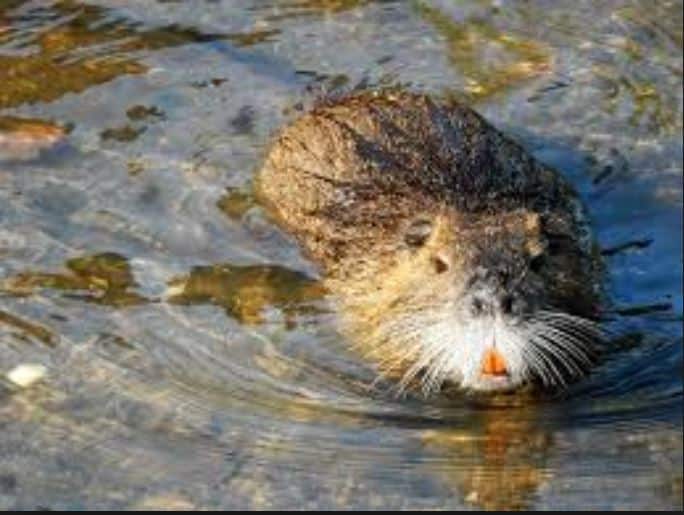 On summer weekends, rafters, RIVER RATS and sun worshipers from the coastal areas converge on Willow Creek and the warm sandy river bars on the Trinity River.  Float down the Trinity River on inner tubes for a most refreshing, rejuvenating and blissful experience.
Begin your tube trip by inserting into a calmer section of the river 1-2 miles east of Willow Creek. Understanding the dangers of the river is important since fatalities occur every summer mostly from out of town travelers.
AVOID the Class 2 rapids further east near Hawkins Bar, which are too dangerous for tube riding. Be mindful that flows can change daily. Water is released from the bottom of the dams making it cold.
     Paddlefest Eureka
08SEPTEMBER19
Humboldt Bay Aquatic Center
921 Waterfront Dr, Eureka, CA 95501
707-826-3357
ATTENTION:  Paddle-boards – Canoes – Kayaks: Paddle for                       FREE!  
Celebrate a day of aquatic sports and fun at the Humboldt Bay Aquatic Center on the beautiful Humboldt Bay Waterfront with the public, Humboldt State University and Center Activities.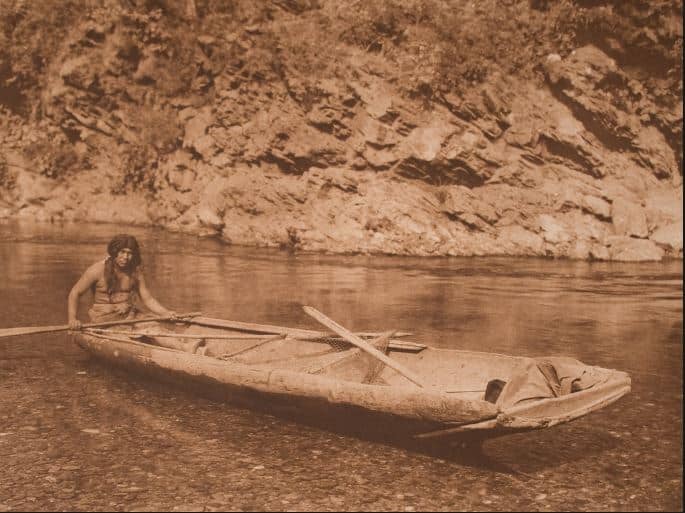 The Humboldt Bay Aquatic Center is the regional boating safety center for Redwood Coast. 
It is a multipurpose venue/facility on the beautiful Eureka waterfront, providing outdoor recreation, boating safety, and educational opportunities for the community.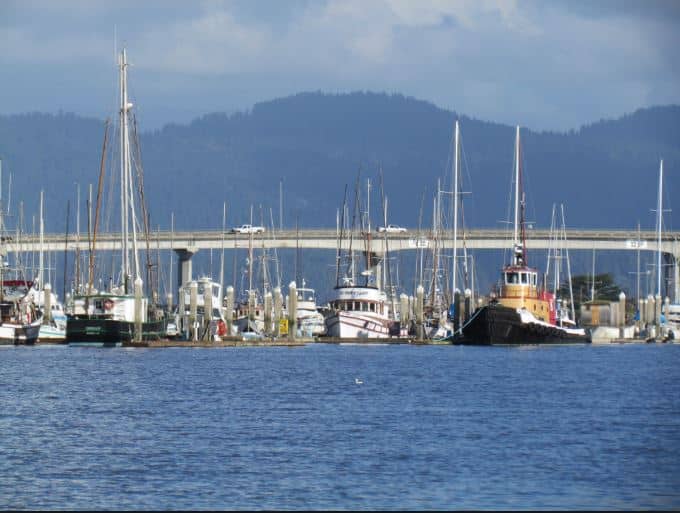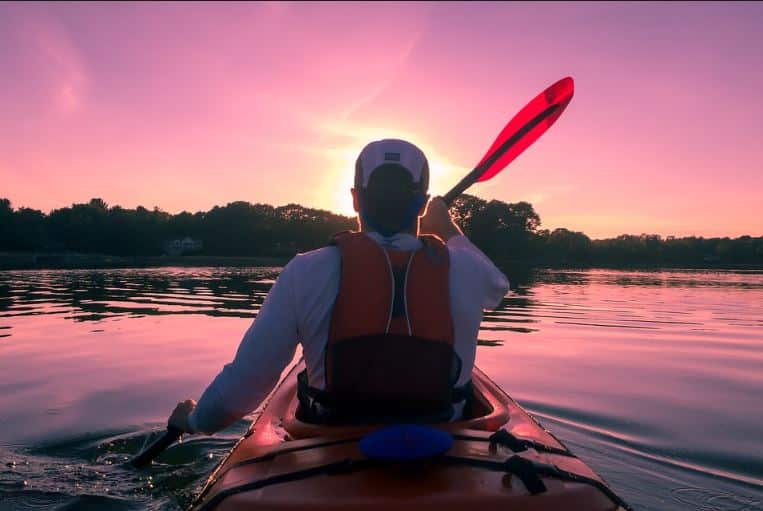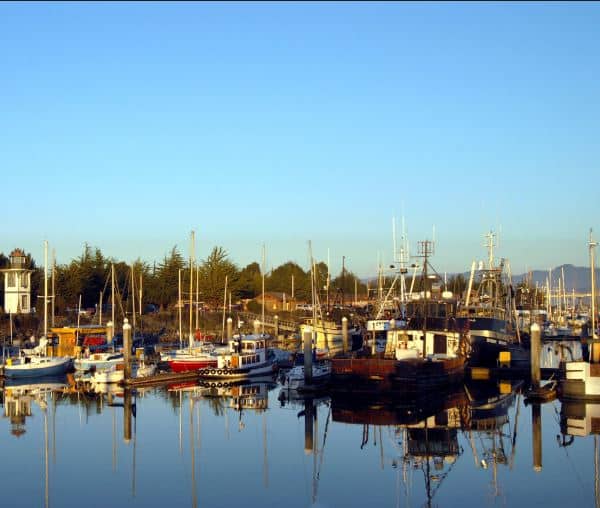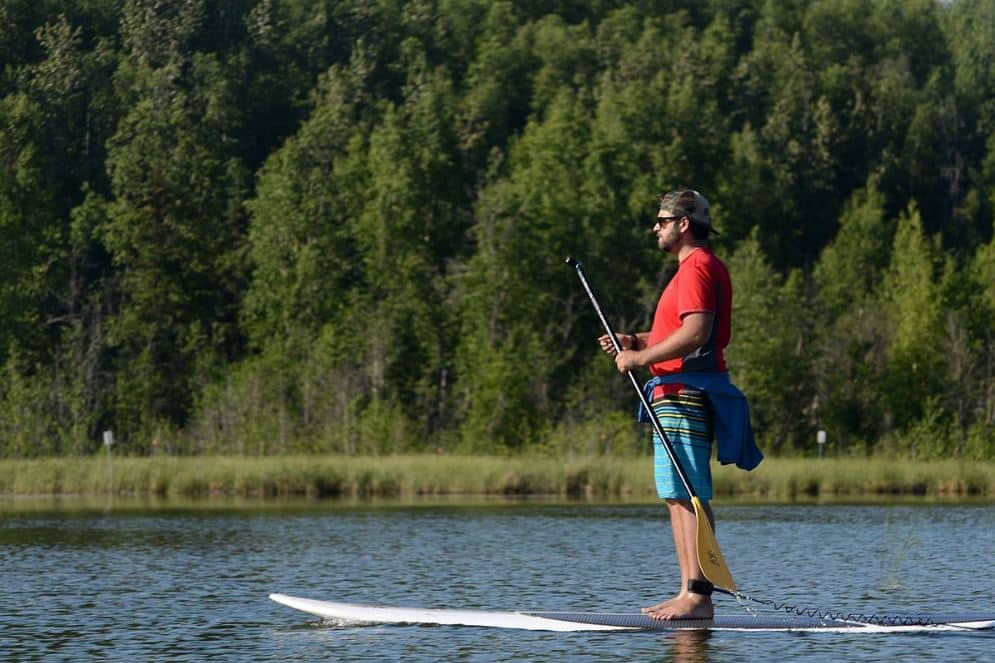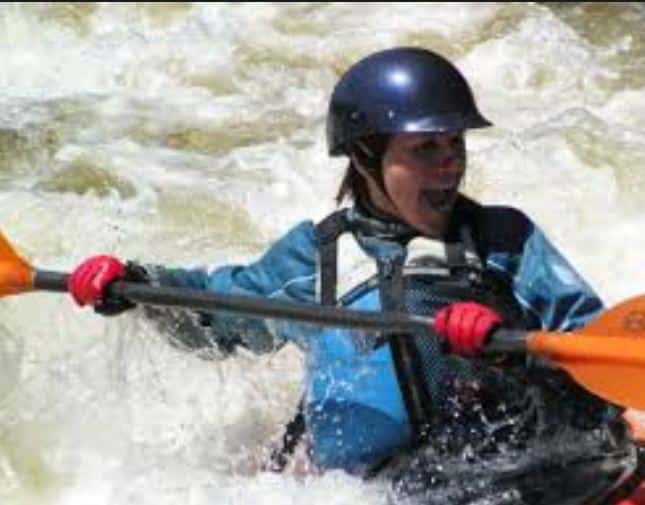 Partnered with Humboldt State University and Center Activities, offered to the qualifying public are courses/events involving sailing, surfing, kayaking, whitewater rafting and
stand up paddling.
Center Activities offers a full-scale aquatic equipment rental program, scenic tours, group educational events and classes.
RENT kayaks, canoes and stand up paddle boards!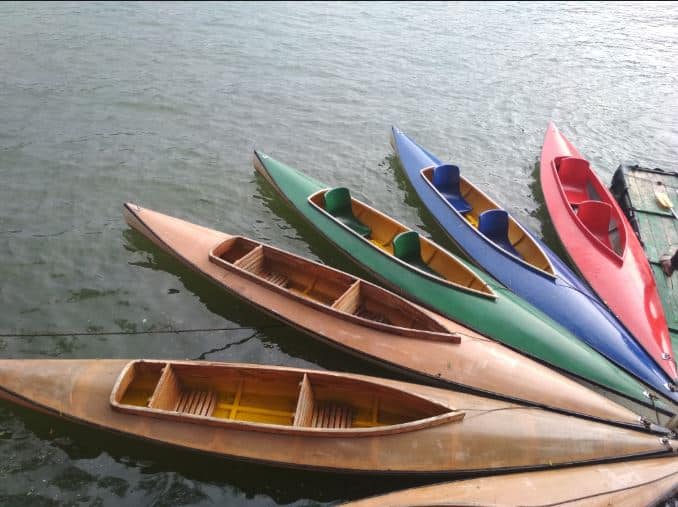 To participate in the listed activities, a person must be deemed "water safe", requiring the ability to tread water for five minutes
and swim a short distance using any stroke to qualify.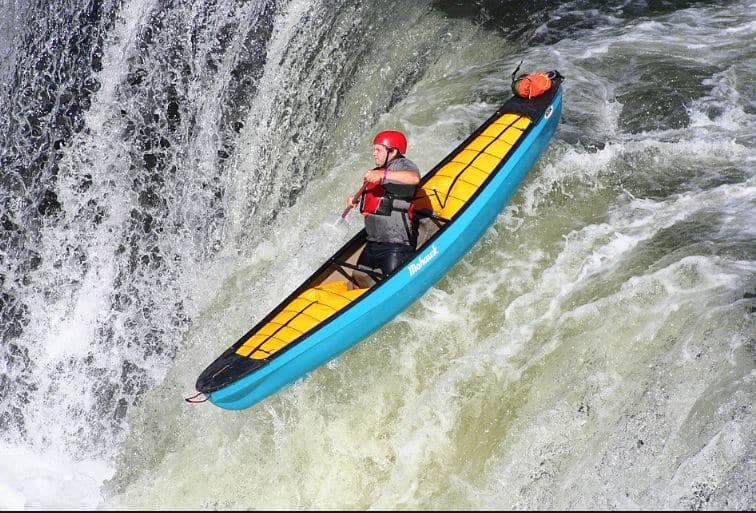 Qualified boaters have the awesome opportunity to explore the many waterways of Humboldt County, experience each location on a different watercraft, paddle on Humboldt Bay,  canoe the
network of sloughs, go sailing on Big Lagoon, and white water rafting on the Trinity River.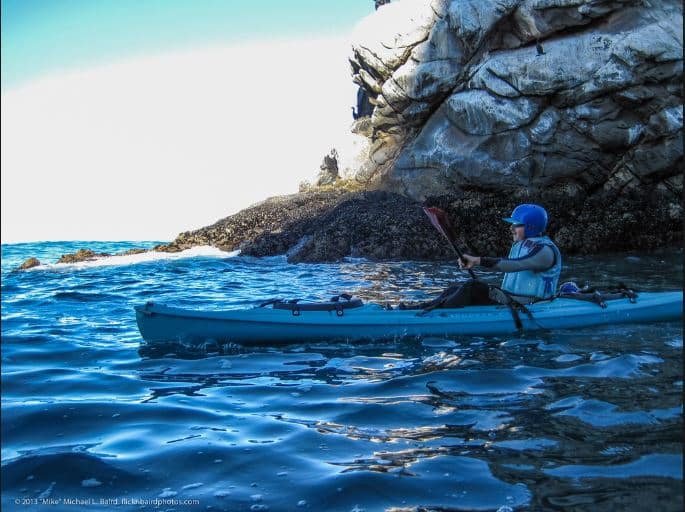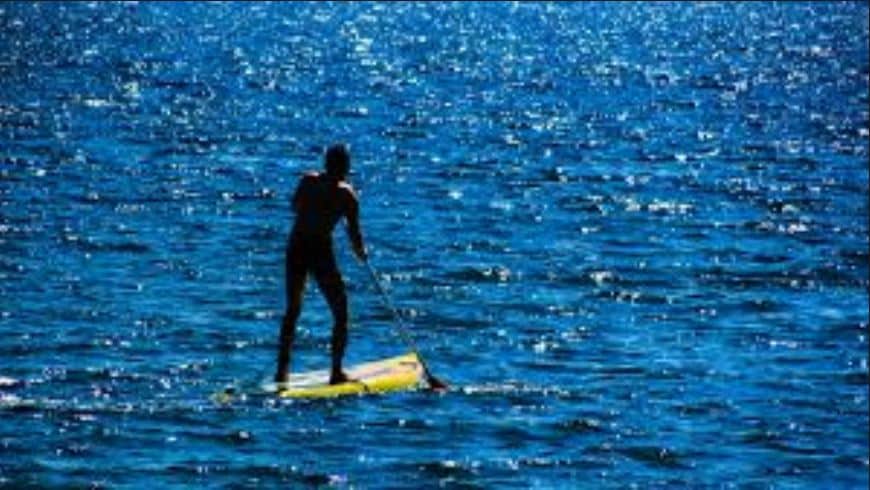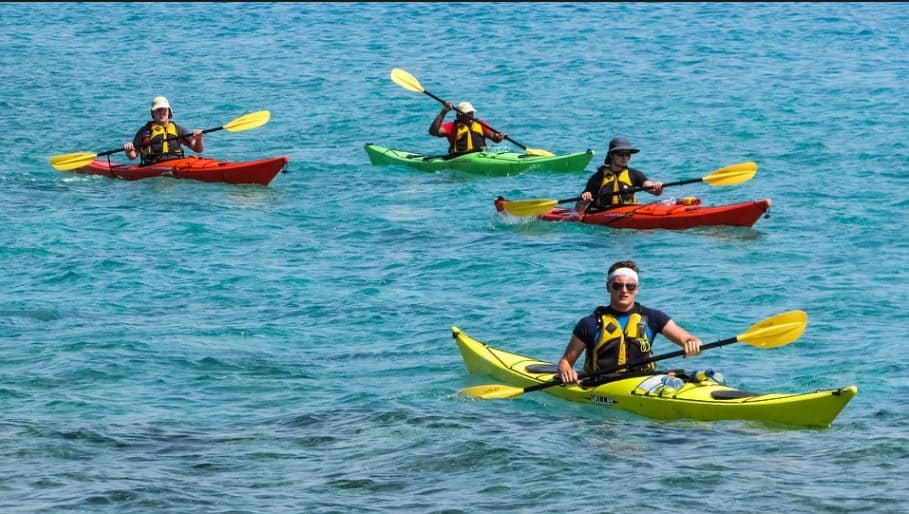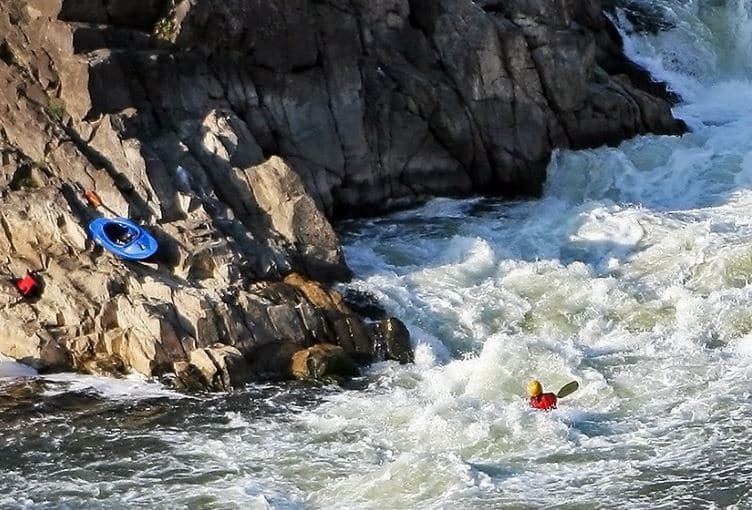 Across the bay is Woodley Island Marina.
Harboring 237 commercial and private slips, it is the largest marina on Humboldt Bay and a great place to dine inside or out at the café and bar.
 The 45th Annual North Country Fair
21-22 SEPTEMBER19, 2 days
Arcata Plaza
707-822-5320
The North Country Fair is an arts and crafts music festival that features three music and entertainment stages, 170 art and craft vendors,
activities for kids, local food booths and a daily parade at 1 pm. Observe talented street & belly dancers, listen to local storytellers and dance your rear end off!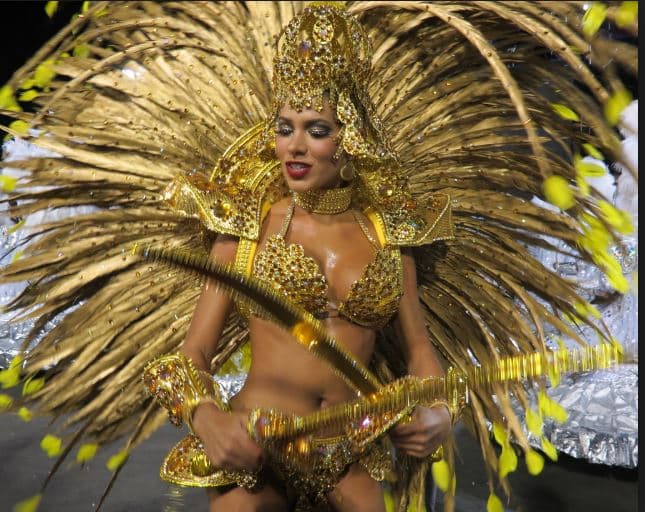 Mask-Making and Creature-Making Workshops are free.
Weekend parade action includes the All Species Parade will occur on Saturday.The Sunday Samba Parade is the highlight of the Fair!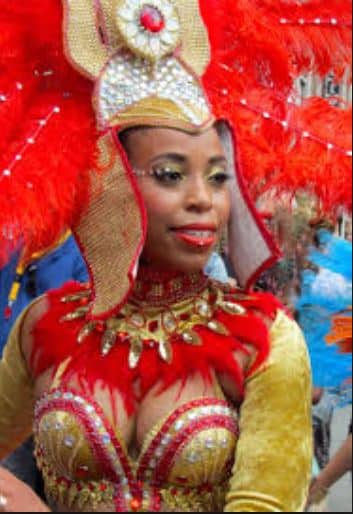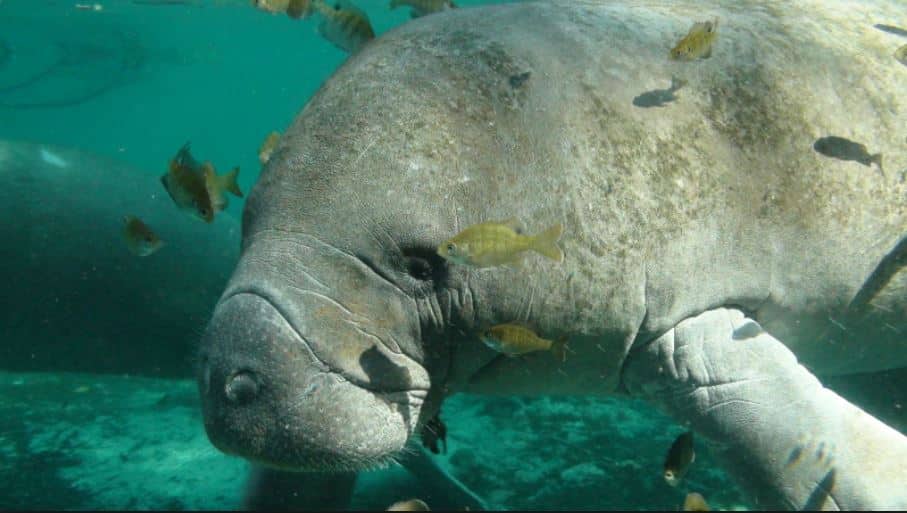 Somewhat radical in nature, the North Country Fair 2018 theme was "Resilience".
"Resilient Species" is North Country Fair 2019 theme.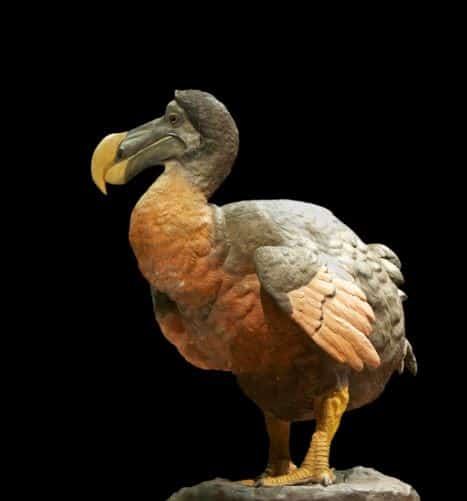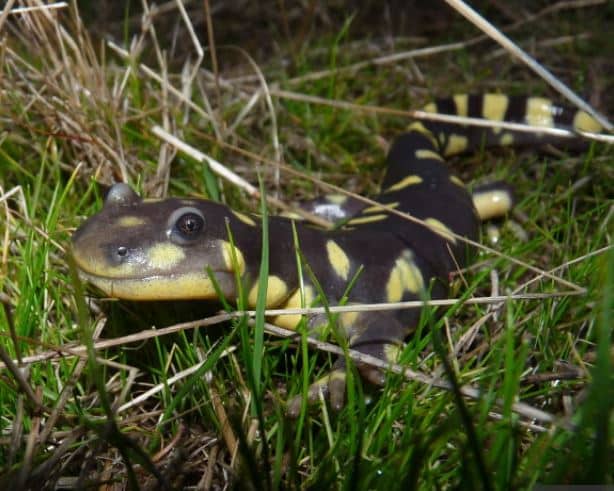 Enjoy the live music and dance to the spirit of biodiversity!
The 'Same Old People' are a non profit dedicated to presenting the Annual North County Fair, a free and family-friendly festival every year.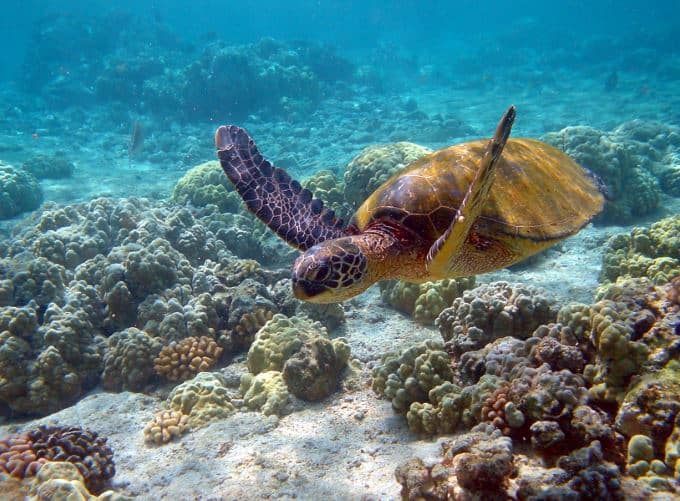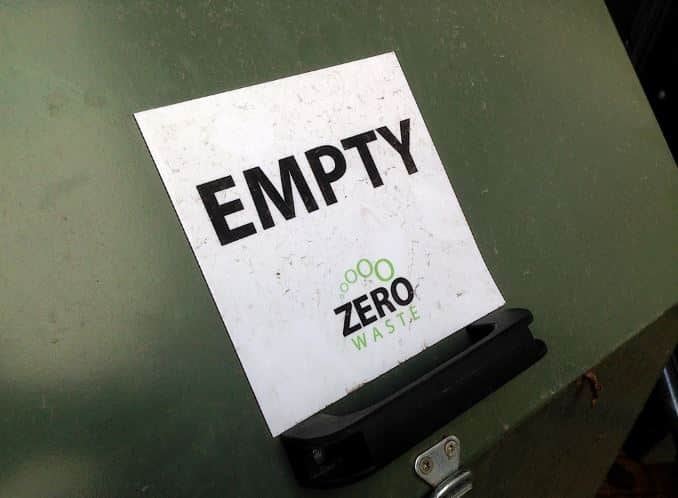 The mission of the 'Same Old People' and Annual North Country Fair is promotion of a healthy environment, an alternative economy, alternative solutions to contemporary challenges,  a haven for creativity and justice for all forms of life.
In 2011 the Zero Waste Pledge was signed, partnered with vendors and attendees to become a Zero Waste event
Zero Waste Humboldt is the single groundbreaking organization on the Northern California Redwood Coast dedicated, focused on waste reduction and prevention solutions.
Compostable foodware will be provided by merchants. Free raffle tickets will be issued as an incentive for attendees to recycle and bring refillable cups for beer.
No water bottles for sale!
13th Annual Humboldt Hills Hoedown
30SEPTEMBER19 Noon – Midnight
Mateel Community Center features
59 Rusk Lane, Redway, CA
923-3368.
The 13th Annual Humboldt Hills Hoedown presents 10 scheduled bands on 2 stage featuring live bluegrass, country and folk music.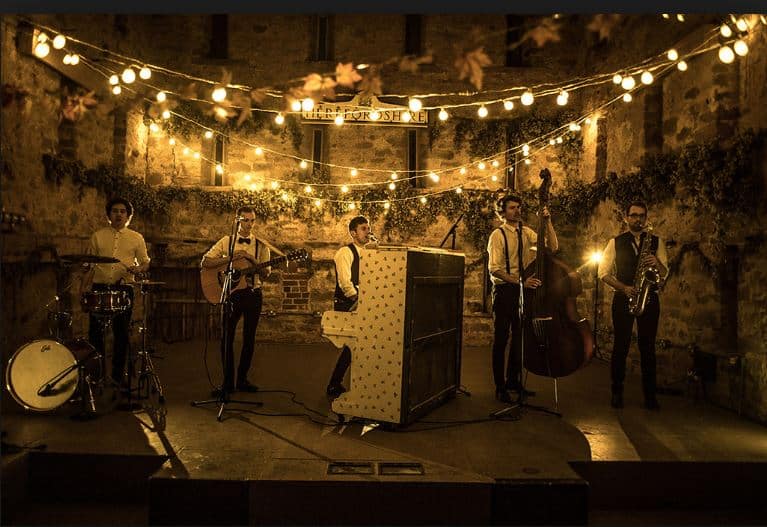 This is a family friendly event with kids activities, a kid corral, country games, cakewalks and the favorite betting game of the locals, Chicken Poop Bingo! 
Vendors will provide yummy food, BBQ, beer and wine.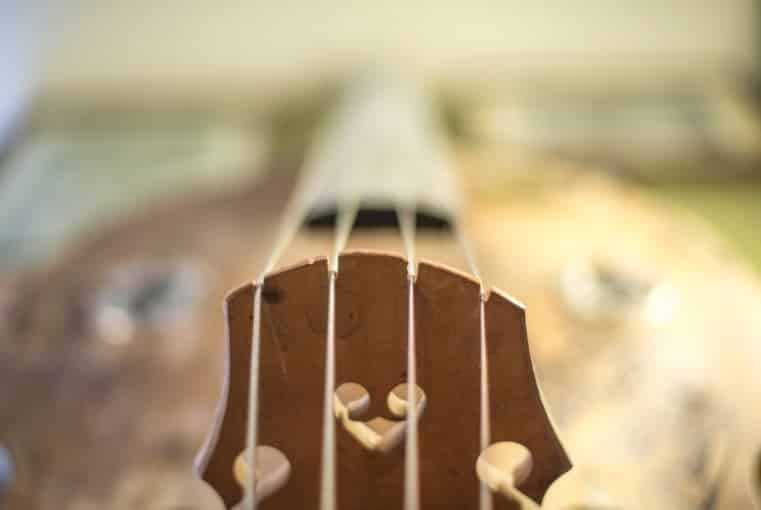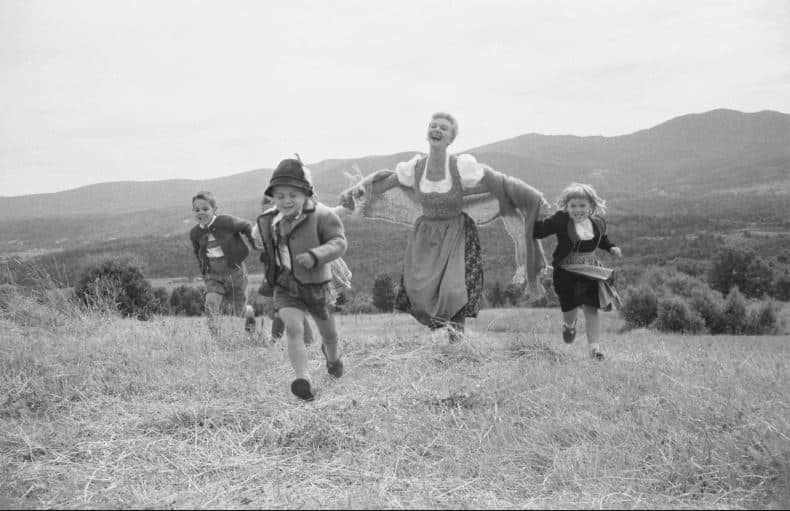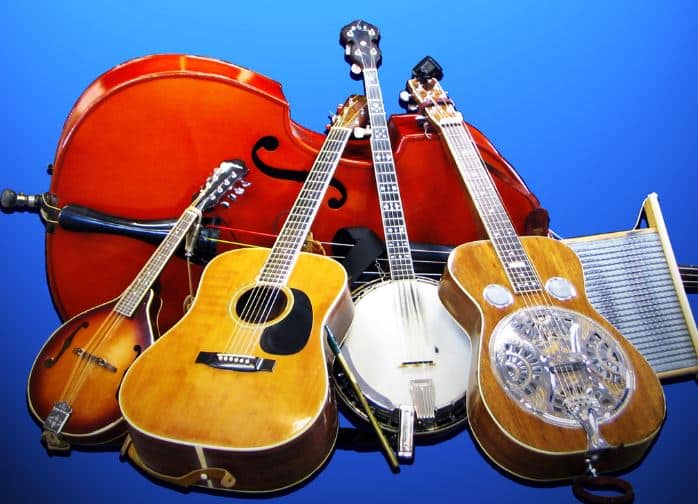 This years lineup includes distinquished artists including Sarah Shook & The Disarmers, Miss Lonely Hearts, April Moore & Ranch Party, T Sisters, Wicklow Atwater, Back To The Hill, Way Out West,
Lone Star Junction and more!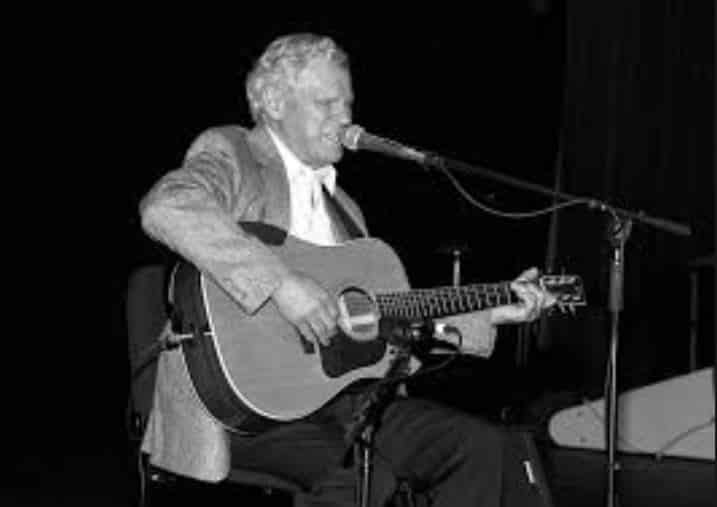 Kickoff of the 13th Annual Humboldt Hills Hoedown will commence with Way Out West at 12: 45 p.m. and finish strong with Sarah Shook & The Disarmers performing
their encore performance at midnight.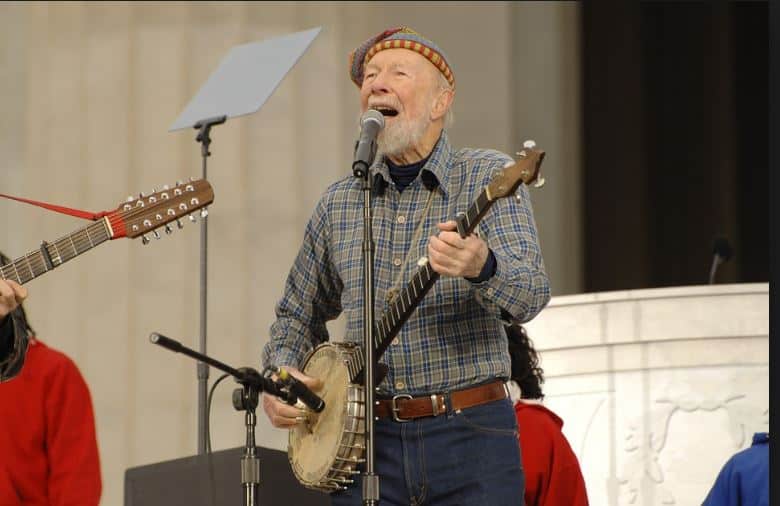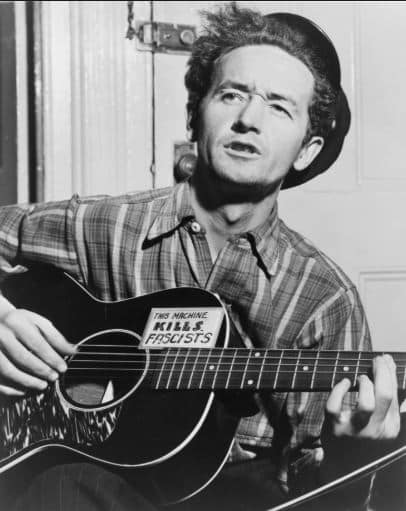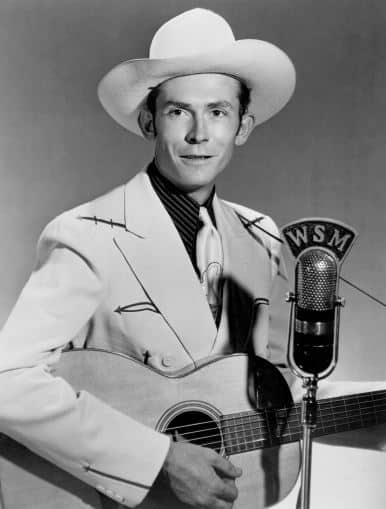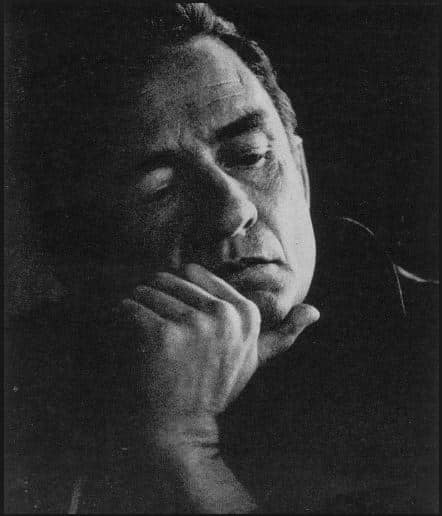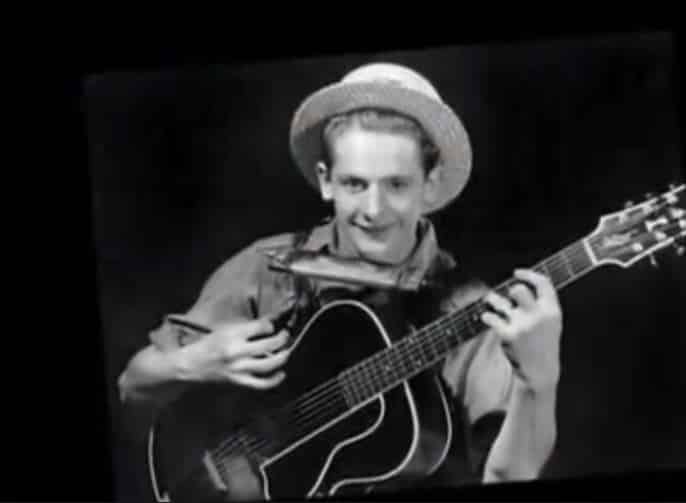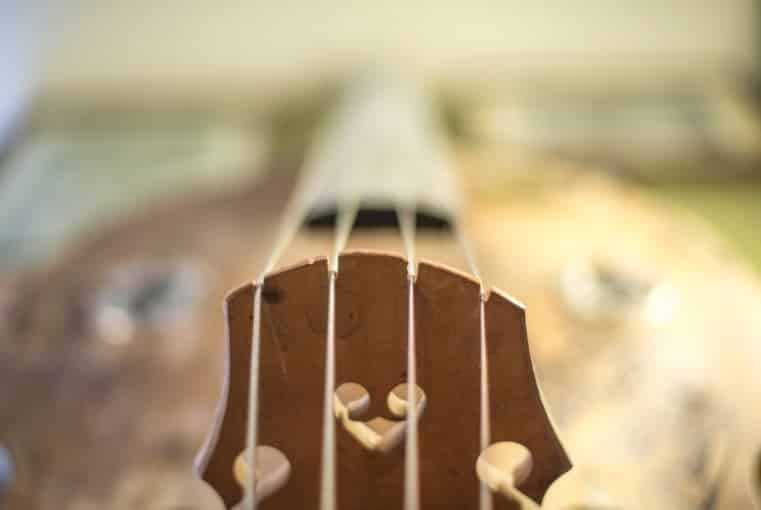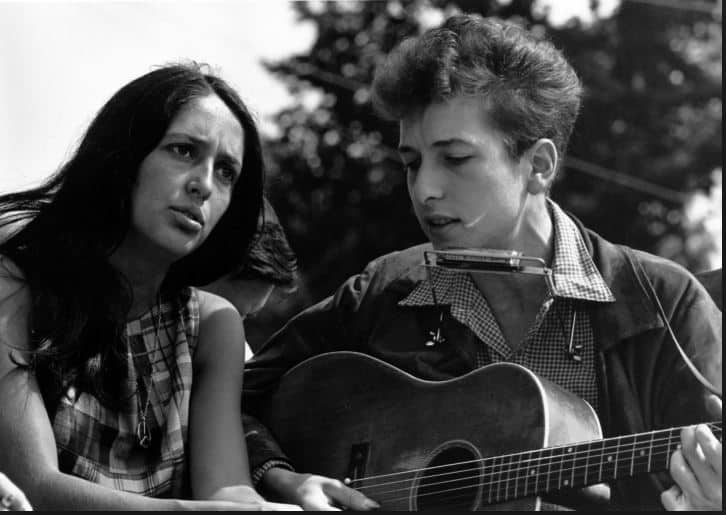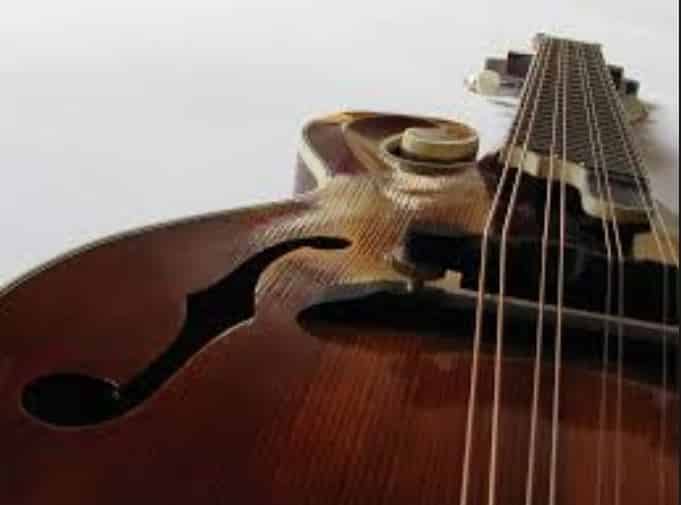 Medieval Festival of Courage
05-06OCTOBER19, 2 days
707-825-8804
Michaelmas, a   Medieval  celebration during the autumnal equinox   was an effort to create magic and courage through myths and stories to
harvest the fruits of nature's bounty and store up the light to endure and survive the darkness of winter.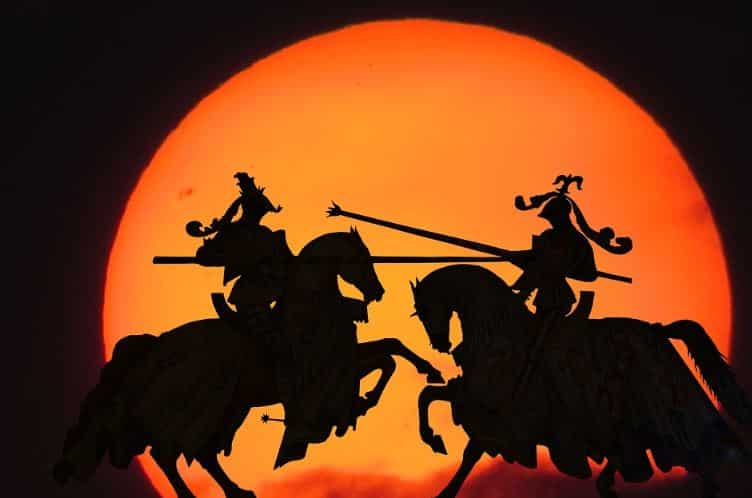 The original intent of Michaelmas was to manifest 'face the dragon' courage and strength. 
Today, courage is still a multifaceted virtue, needed to
'Share with others',
Courage to 'Reach farther than our grasp',
'Stand alone among the stars' and survive the coming cold dark times.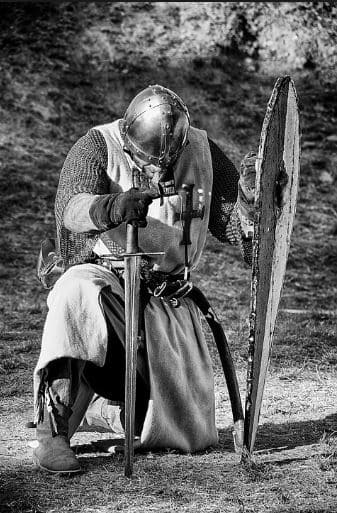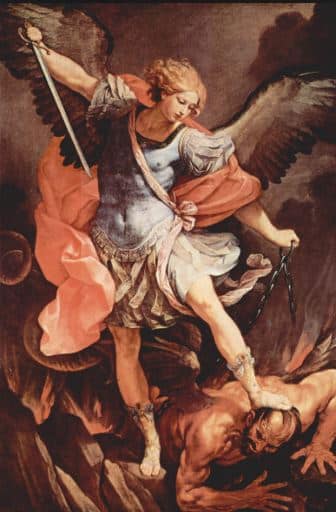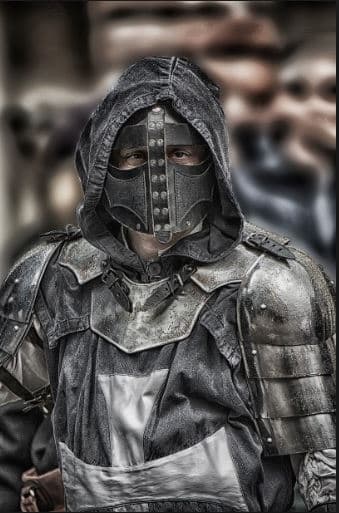 The Annual Medieval Festival of Courage is a family friendly, themed event where even the vendors and booth workers are adorned in costume and garb.
Land artisans from near and afar arrive at the midevil village in quest of treasures to be had.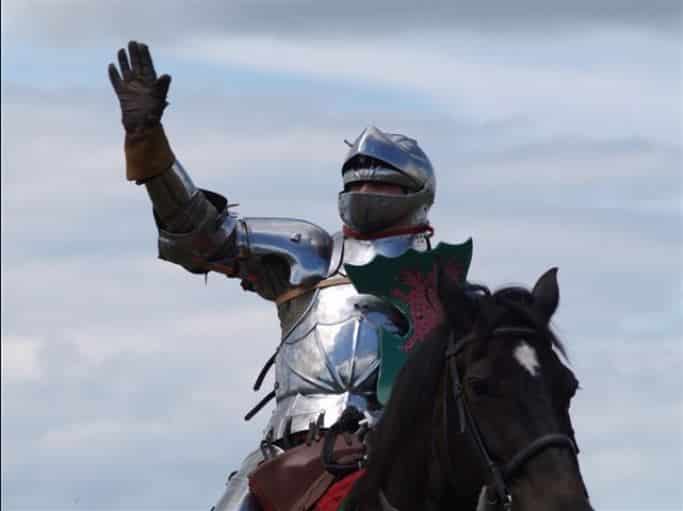 Occuring in sunny Blue Lake at the Christie Ranch off Hwy. 299 on Glendale Drive in beautiful Humboldt County,
this uniquely special community event is a fundraiser for education programs.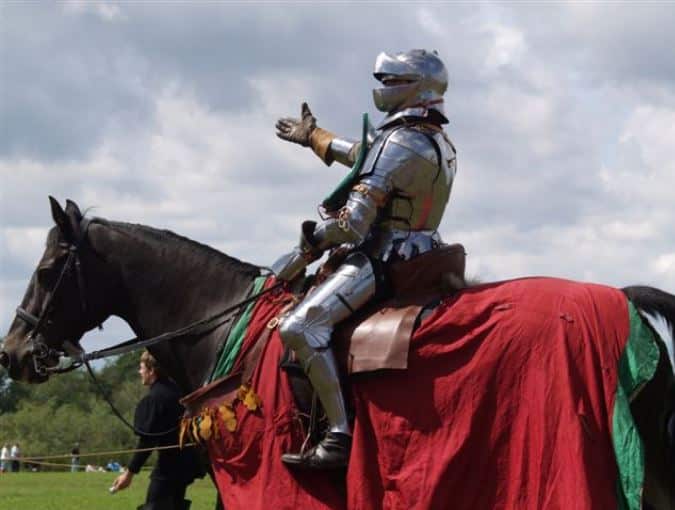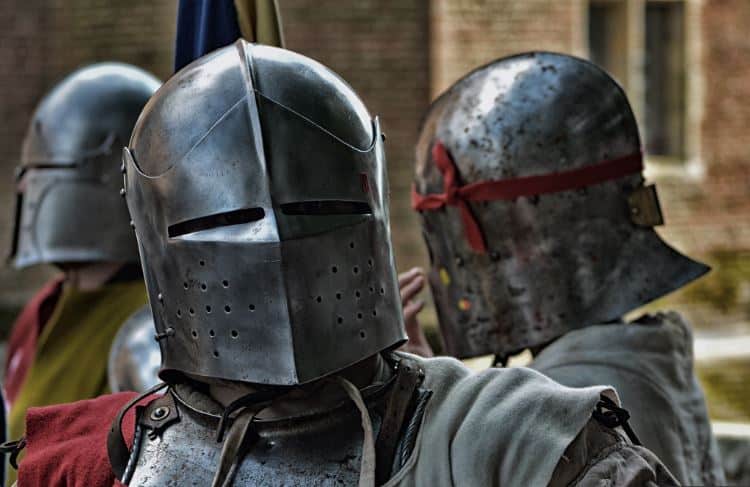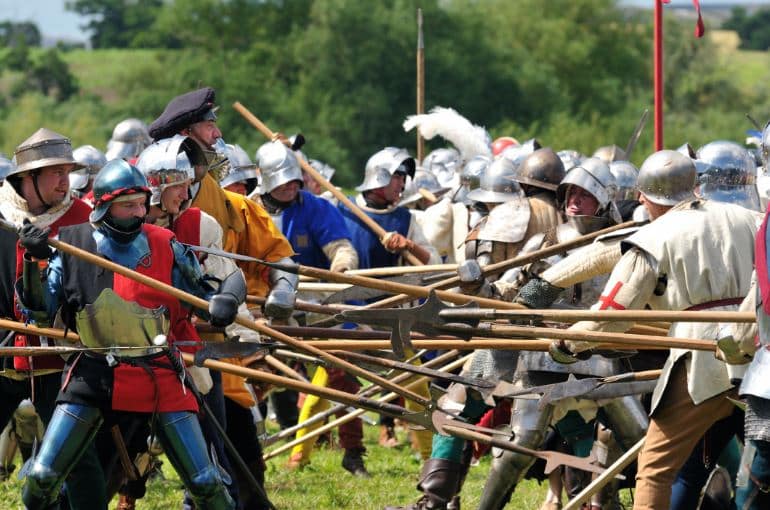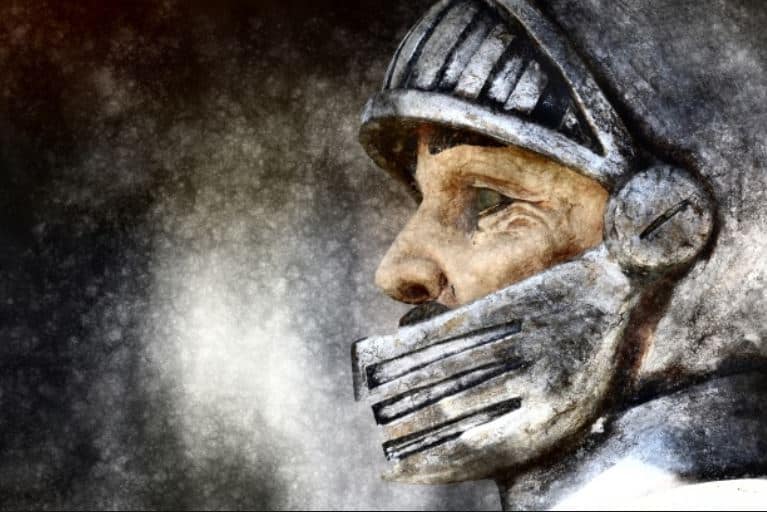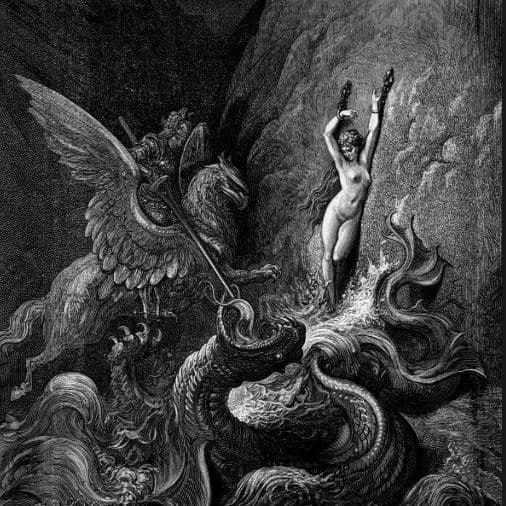 The mission of the Medieval Festival of Courageis to have mid-evil fun, entertain and support schools and local non-profits.
Attendees are encouraged to dress in costume and participate in exciting medieval events and special activities
including Save the King.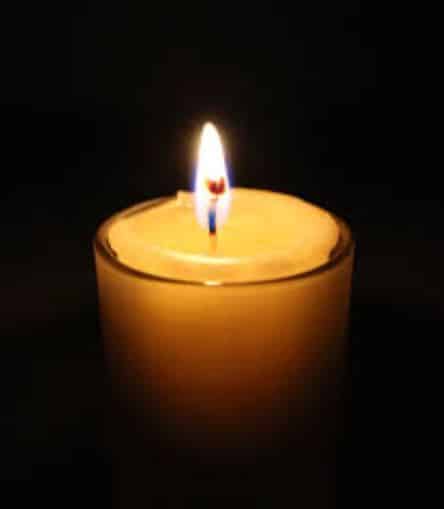 You will  entertained by the frivolity of Jovial Ladies, Courageous Knights in combat, Royal Horses, Pixies and Fairies, Jesters, Ogres and Elves.
Scheduled events include the Enchanted Village Tour, a full contact jousting tournament with the Knights of Mayhem and and archery on
horseback demonstrated by the Blue Lake Mounted Archers.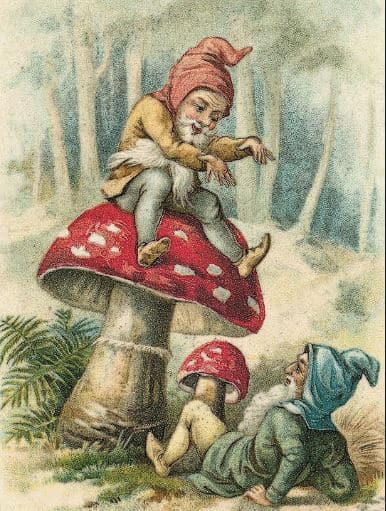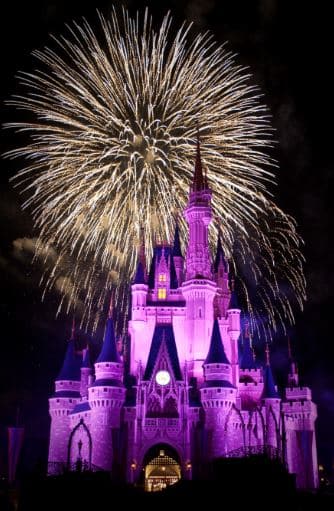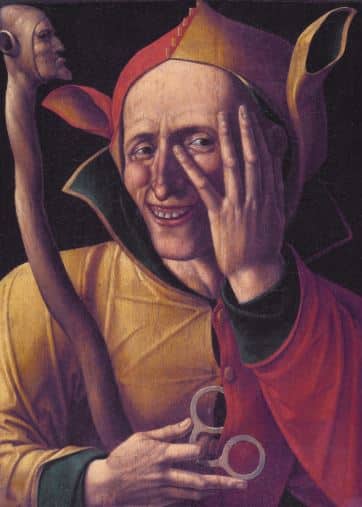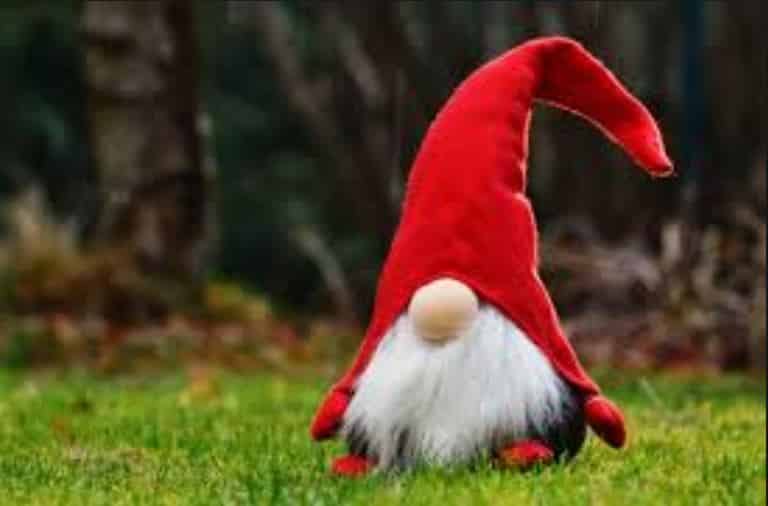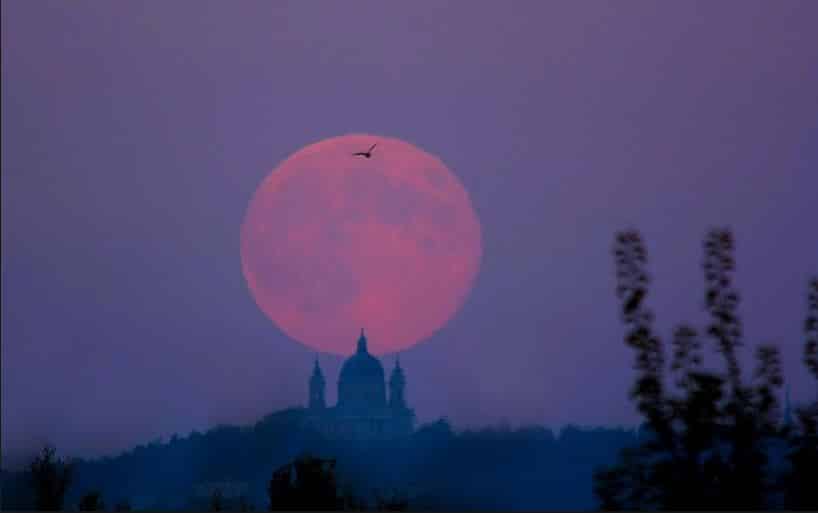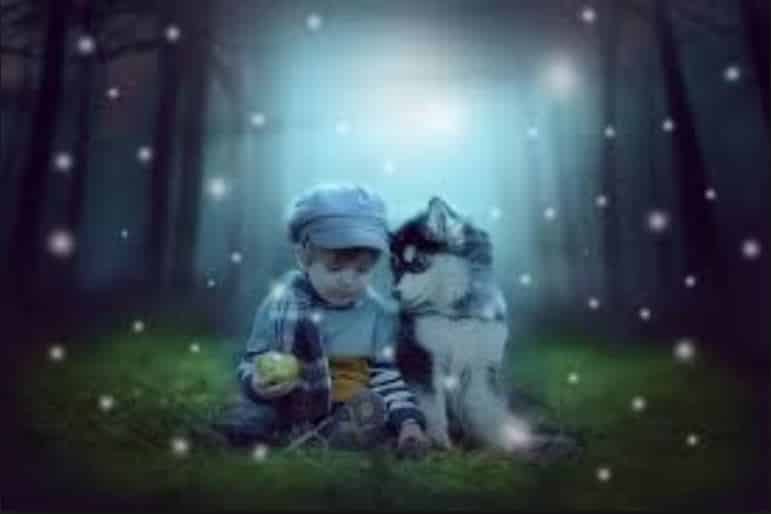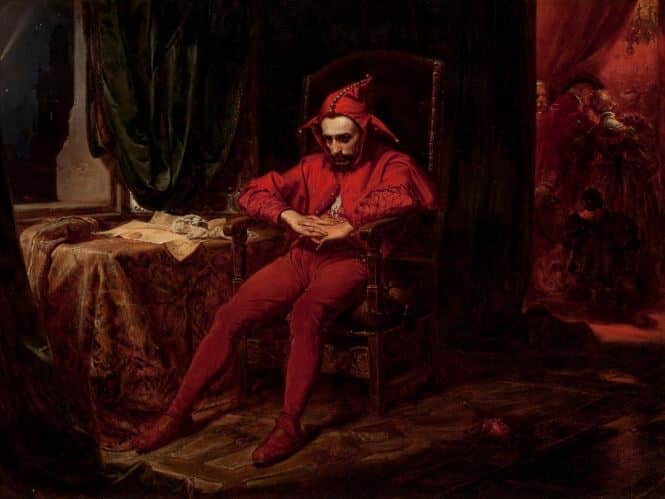 Enjoy fine food. Drink locally produced mead, cider, wine and beer!
Pastels on the Plaza
05OCTOBER19
On the Arcata Plaza
Arcata, CA 95521
707-822-7206
 Cruise the Arcata plaza with local artists, farmers, businesses, sponsors, schools, corporations and aficionados of the arts to enjoy the Farmers Market and sidewalk pastel works of Pastels on the Plaza.
Since 1987, Northcoast Children's Services has joined with local businesses and artists to sponsor Pastels on the Plaza, the largest art show of the year.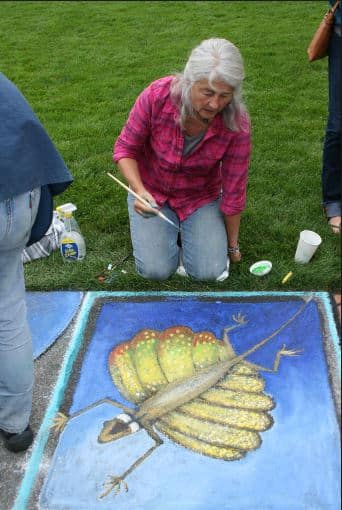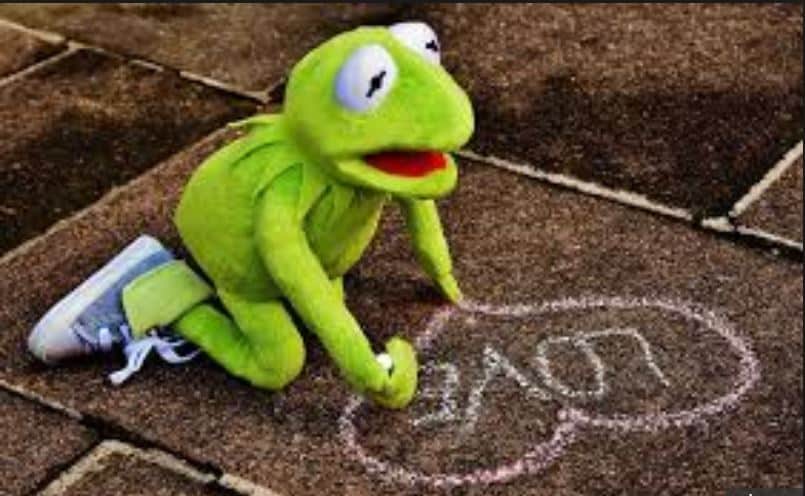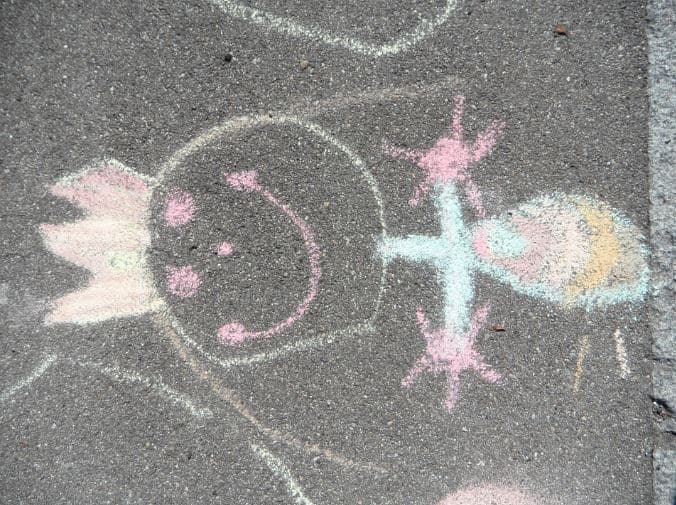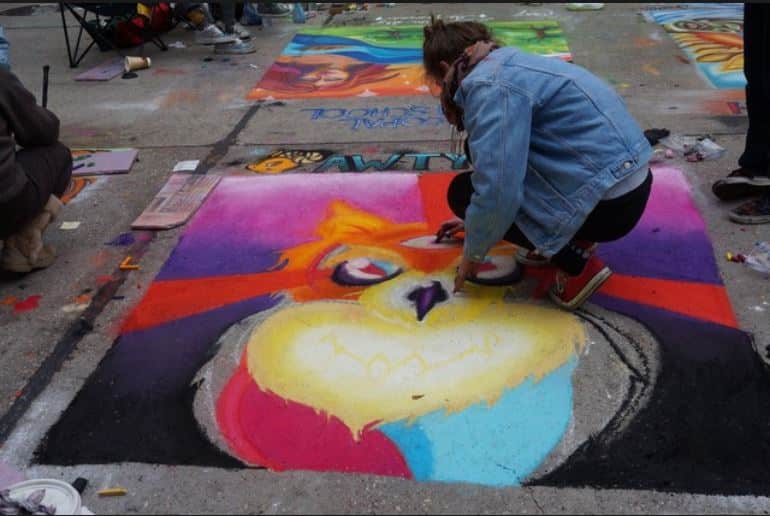 Local businesses and artists transform the surrounding sidewalk on the Arcata Plaza into an open air art gallery exhibiting fanciful scenes of 'Sidewalk Art'.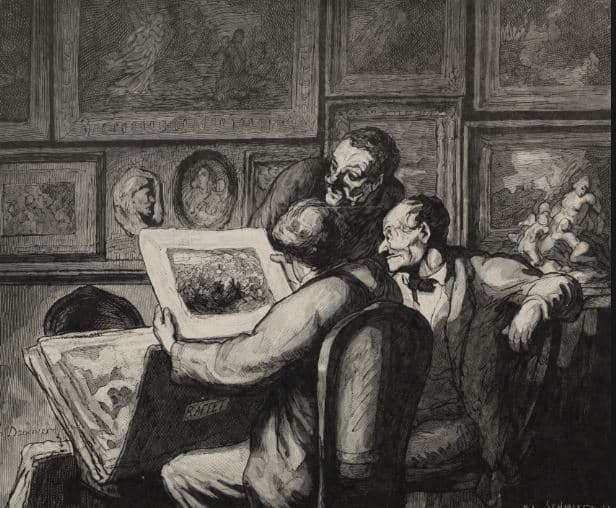 Artists sign up, local businesses buy a square of sidewalk for $125 or $225 and then combine forces to create art representing the business sponsor.
Some businesses and artists team up and work together.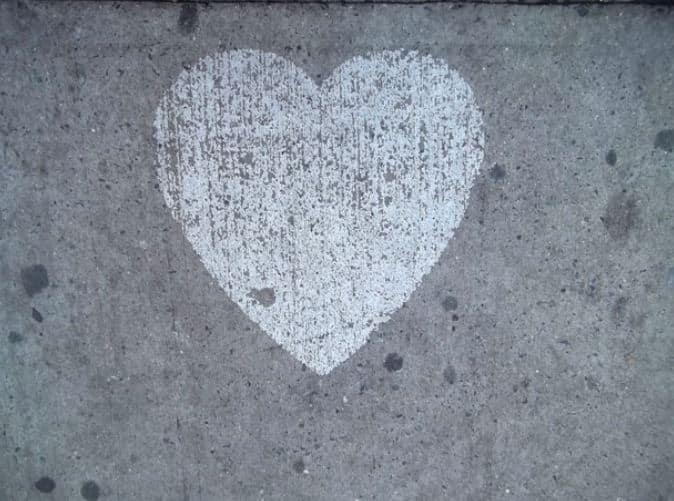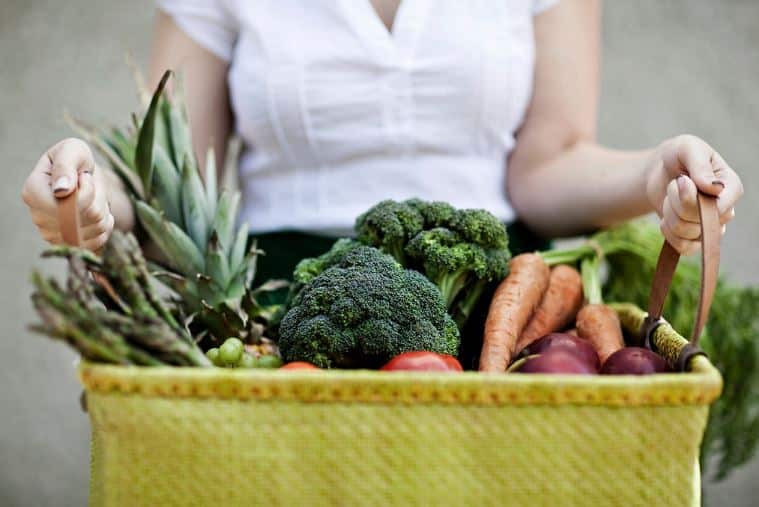 Most of the participating artists are paired with a business before the event.
Pastels and a square of sidewalk are provided to the artists for an early 8:00 a.m. kickoff.
The Northcoast Children's Services partnership with local businesses and artists annually funds local Preschool and Family Services and provides support
for 1000 low income families with young children, pregnancy up to age five.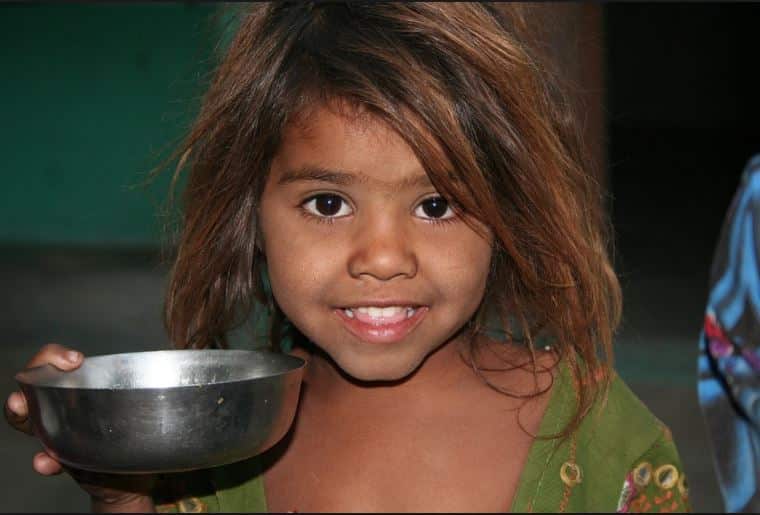 Since 1987, the mission has been "To nurture and empower the whole child and family, to enhance our quality of life, and create a more peaceful community."
Pastels on the Plaza is a dual purpose, family friendly event, occurring contemporaneously with the Farmers Market.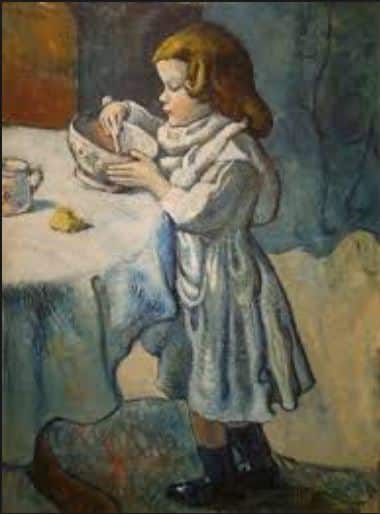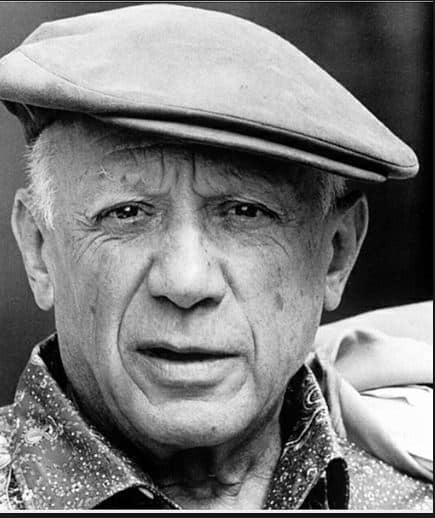 After artists render their art, a reception for sponsors and contributing 'Street Piccasso's' will be held at the Plaza Grill. Artists and sponsors receive a photo commemorating their contribution to the community.
 from this eventful day.
Art aficionados can browse and enjoy the colorful Pastels on the Plaza through the weekend,
until the fall wind and rains wipe away the images from this eventful day.
34th Annual Fortuna Apple Harvest Festival
05-06OCTOBER19
Main Street
Fortuna
707-725-3959
The Annual Fortuna Apple Harvest Festival occurrs on the first full weekend of October each year.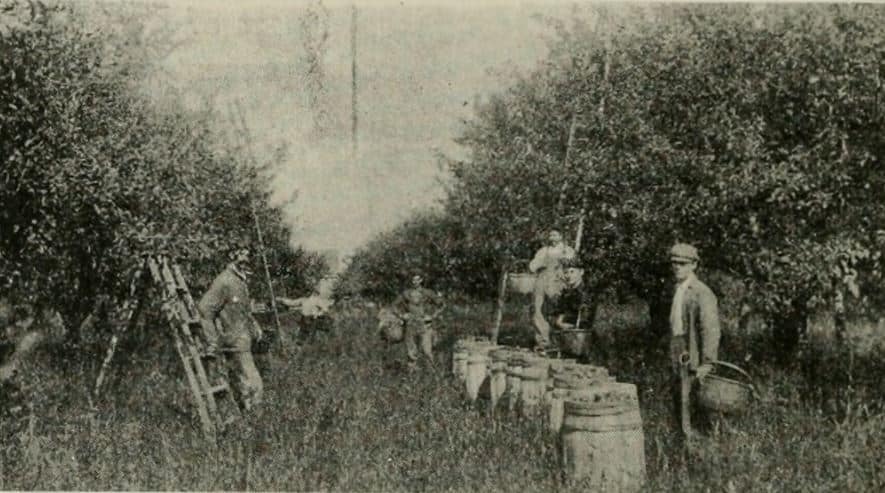 Enjoy three days of family fun, food, sales and music all over Fortuna during this city-wide historical celebration. 
Activities and scheduled events include live music at Rohner Park, great food and pie sales!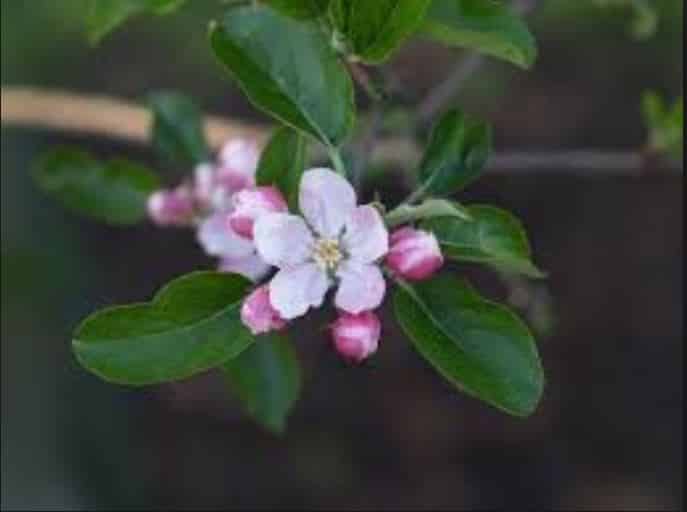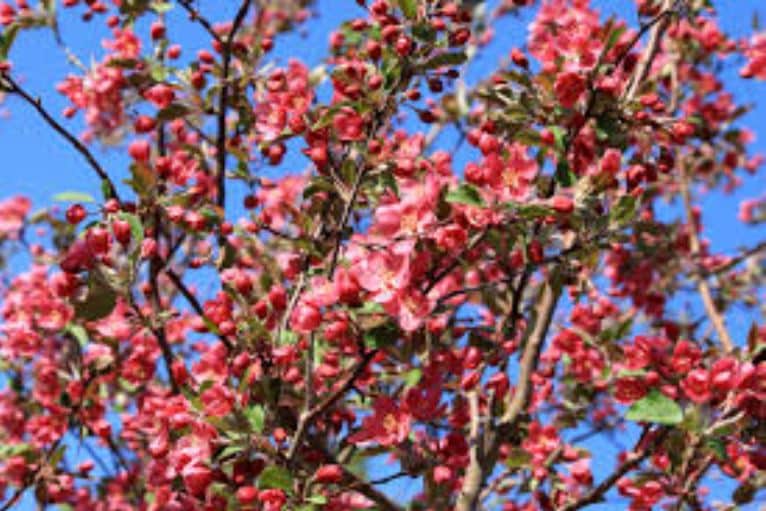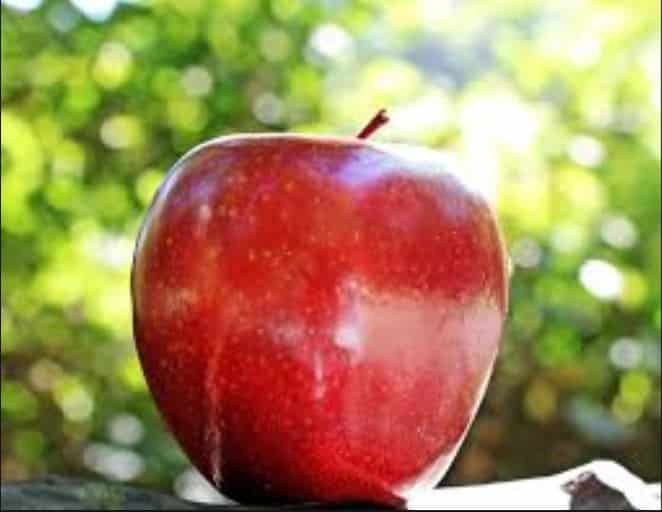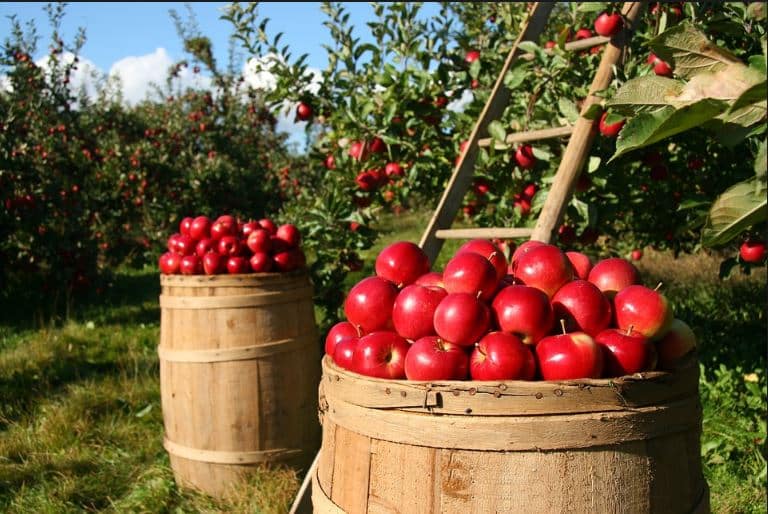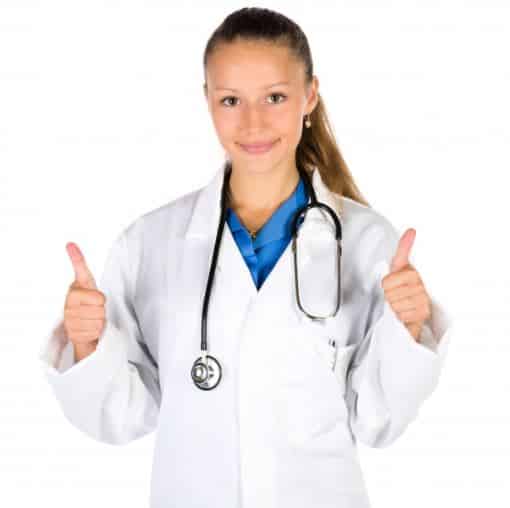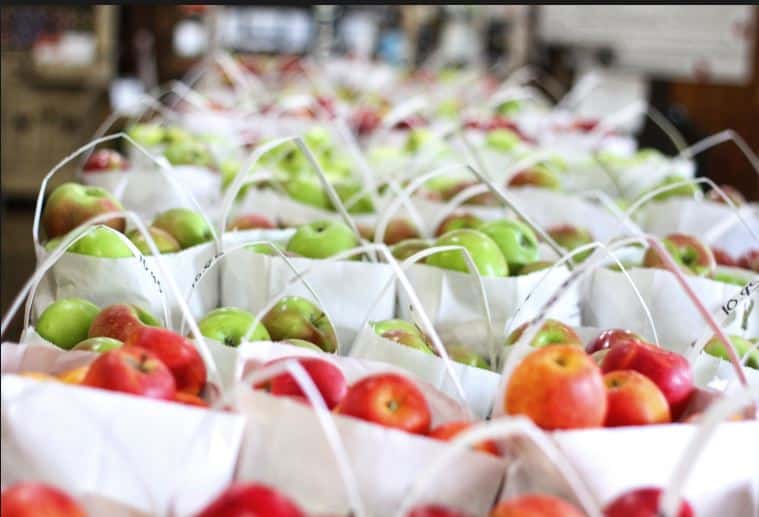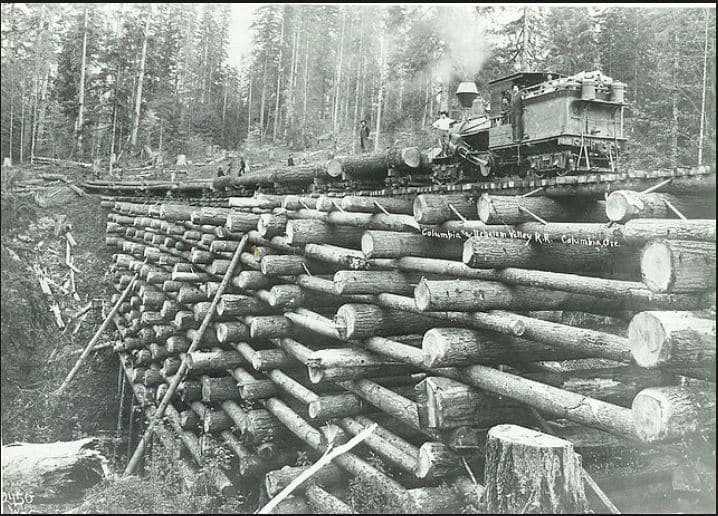 Dance to live music, enjoy the farmer's market, an old fashioned downtown fair and barbecues.
There are lots of children's activities during this family friendly weekend. 
Railroad speeder car rides will be offered by the Timber Heritage Association.
Take a round trip from Clendenen's up to the foot of 8th Street and back.
The Rohner Creek trestle is a snapshot of railroad history.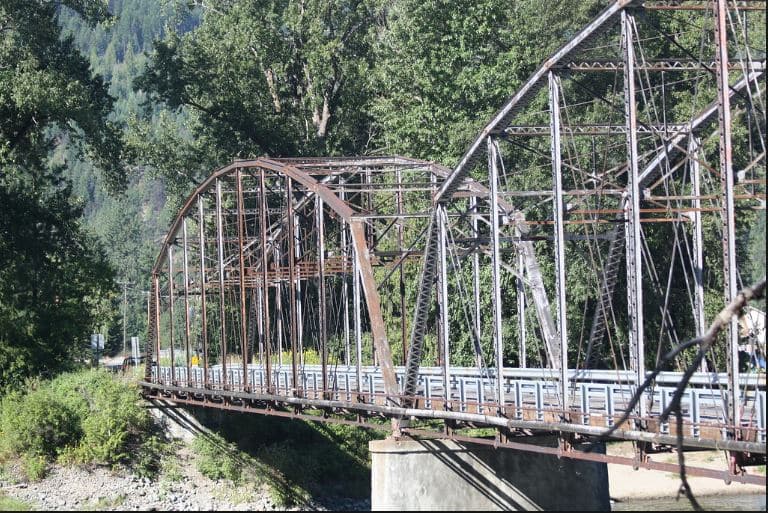 Main Street closed to traffic for the street fair.
Free hayride transportation from one venue to the next will be available to the public.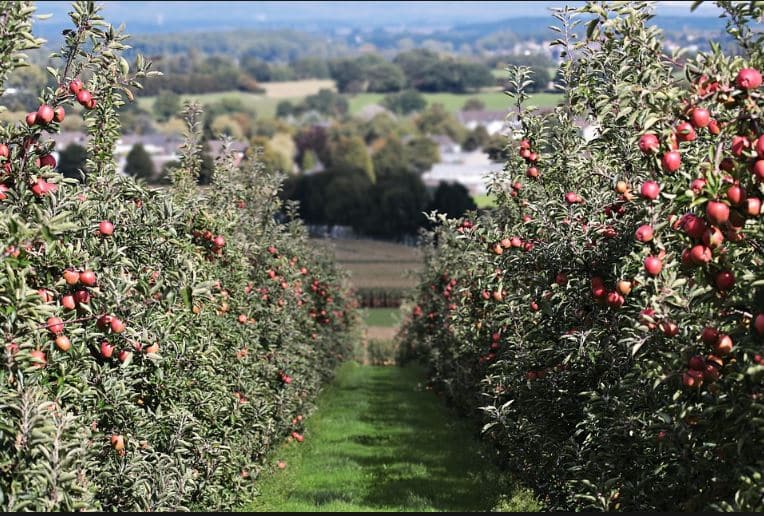 Clendenen's Cider Works will be providing tours of the apple orchard which exhibits 30 varieties of apples.
Check out the new vintage varieties, Bellflower, Spitzenberg, Mutsu, and Jonagold.
Other scheduled activities at Clendenen's Cider Works include Apple samplings and tastings of the pure, unpasteurized ciders produced at the farm.
Also the Applewood BBQ will be fired up.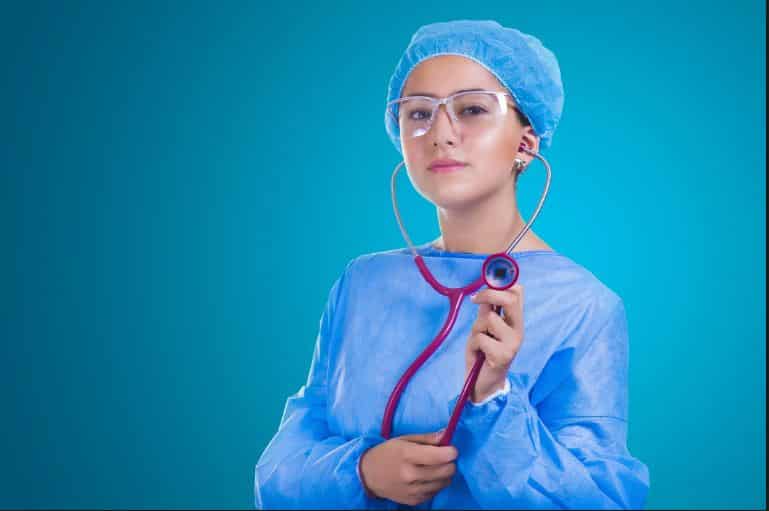 The Fortuna Fire Department will offer fire truck rides and provide information boothes.
Browse the vendor booths and enjoy the live music!
Humboldt Redwood Pride Parade
12OCTOBER19
8 Cark St
Eureka, CA 95521
707-442-9054
Support the local LGBTQIA+ community by attending the 3rd Annual Redwood Pride.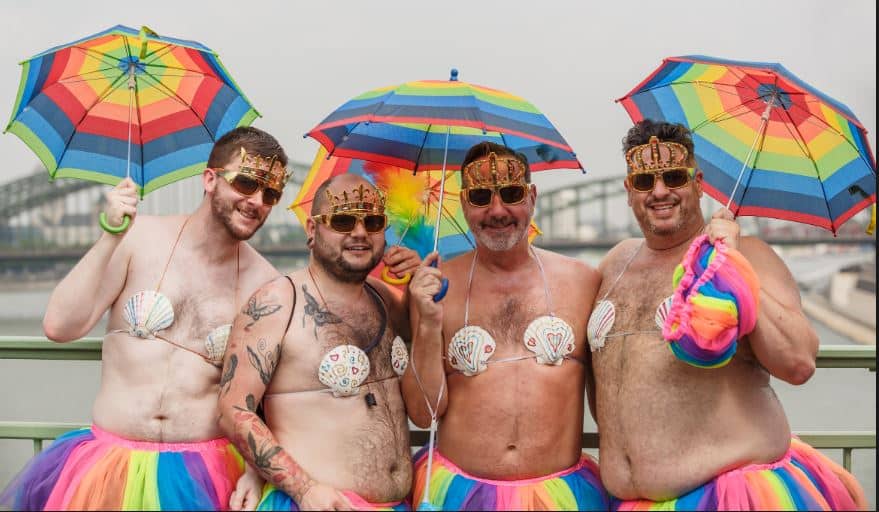 Redwood Pride is a rural non-profit whose mission is to schedule an annual Pride event in Humboldt County, educate and create an awareness  of the LGBTQIA+ community.
The vision is to support and up-lift the community they serve, promoting tolerance,communication, health and wellness and mutual support.
.
Creating a sense of safety inside the LGBTQIA+  community is a vision shared.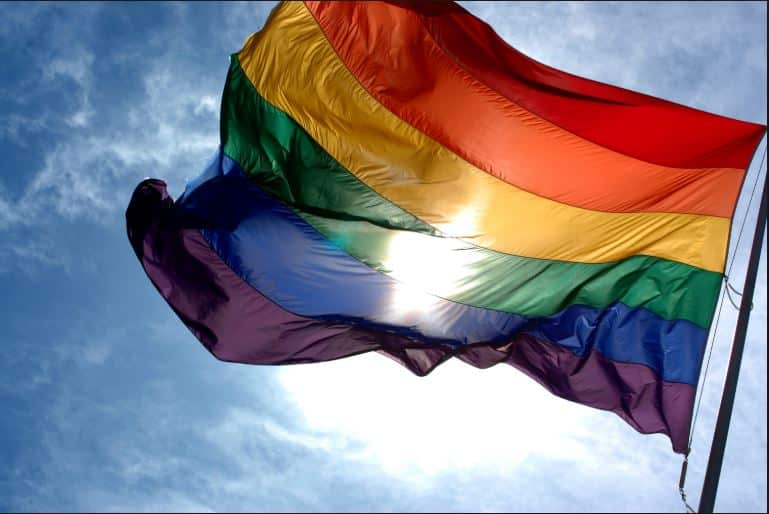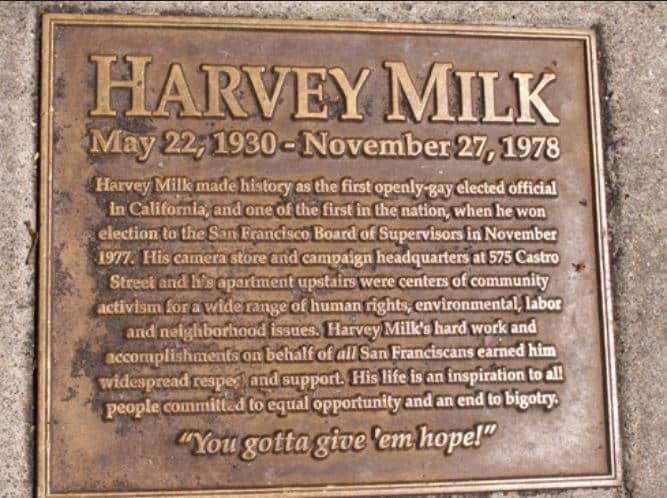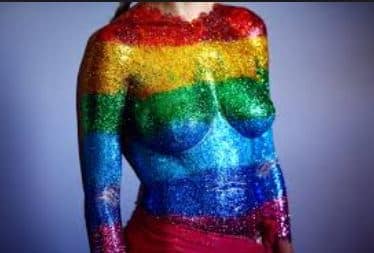 10th Annual Fall Splendor Fashion Show
OCTOBER19: Not Scheduled Yet
707-923-3368
Burningleaf Productions presents the 10th Annual Fall Splendor Fashion Show Fundraiser for the Southern Humboldt Community Park. Not scheduled yet in 2019,  this classic event has occurred at different venues over the years including the Mateel Community Center and historic Eagle House in Eureka, California.
.
Scheduled events include fine dining, dinner performances, a costume fashion show and trashion show, aerial and dance, music, a photo-booth, royal treatment delights,
artisanal cocktails, vendors and more.Past events featured a Swing Era, Electro Swing, Balkan Beats, Bossa Treats and NuJazz themes AND swing dance lessons.
.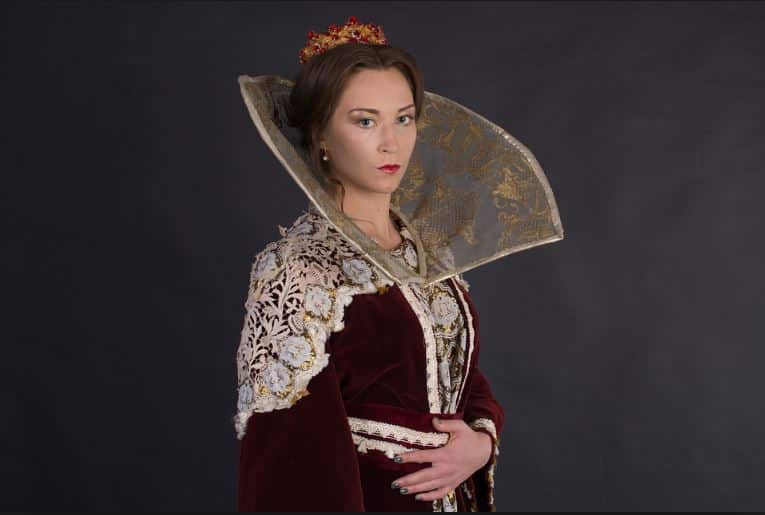 Dress in your favorite Ballroom Steampunk Fantasy attire, Neo-Victorian era, corsets or Desert Fantasy Regalia!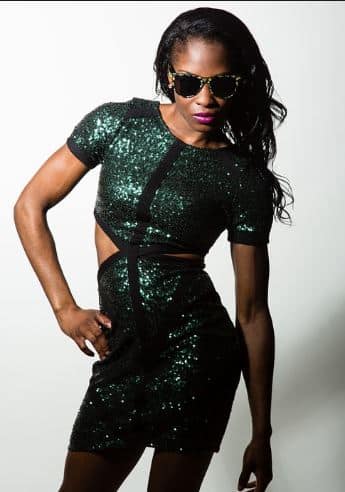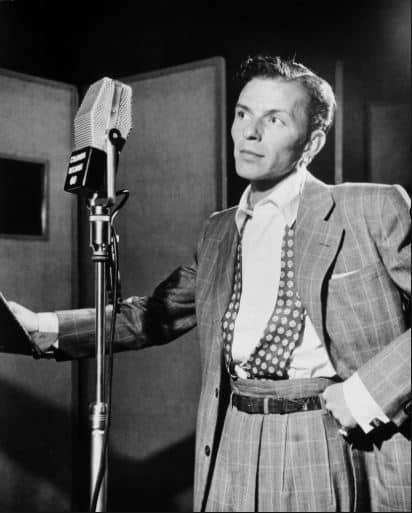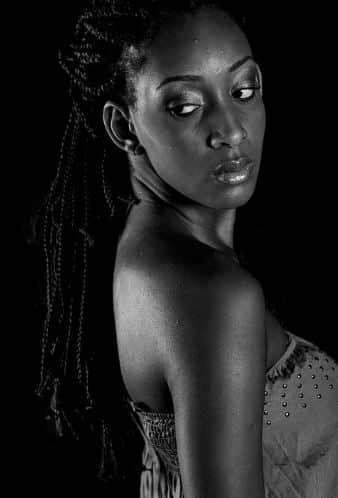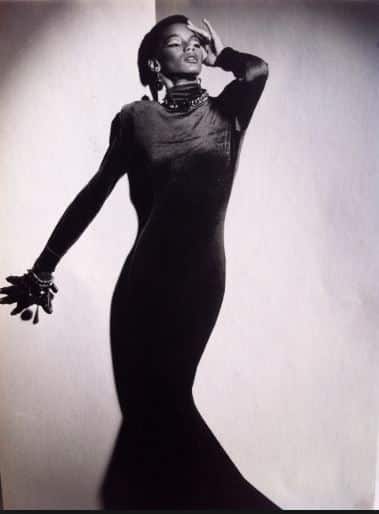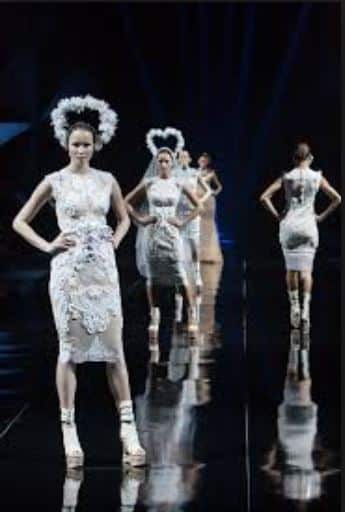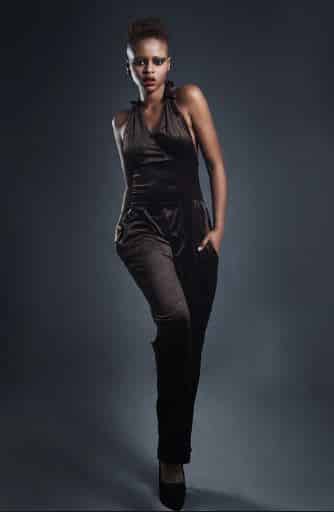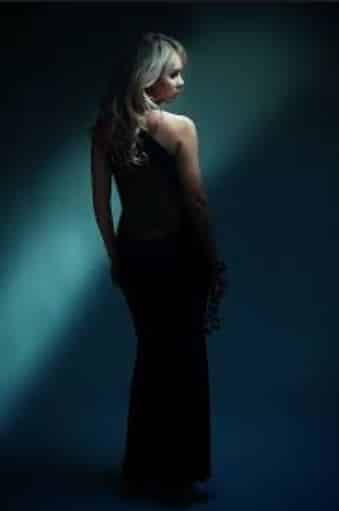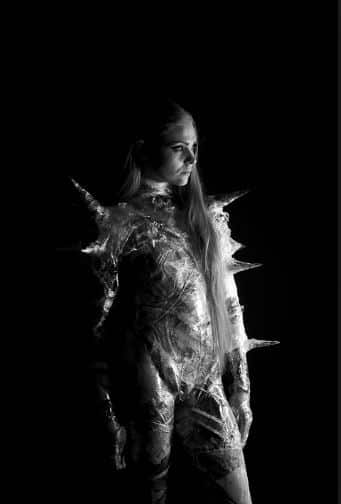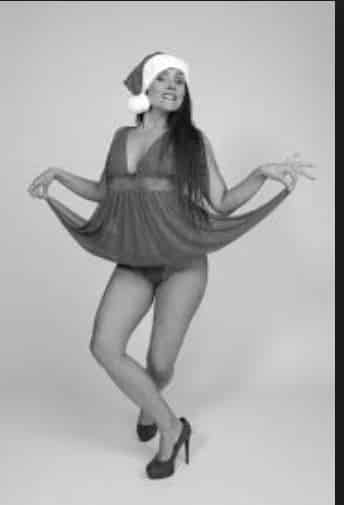 Humboldt's finest models will strut the catwalk backed by a DJ and awesome visuals.
Join the early libations and starters, enjoy the musical entertainment, attend the live auction, savour the tasty Hor'douvres, local fine wines, Manhattans and Martinis.
41st Annual Mushroom Fair
17NOVEMBER19
Location: TBA
707-445-3037
The Humboldt Bay Mycological Society is a non-profit founded in 1978 consisting of 70 members, all sharing a keen interest of northwestern California fungi.
Their principle goals are to educate the public by presenting expert knowledge through monthly informative meetings, field trips, workshops and an annual Mushroom Fair.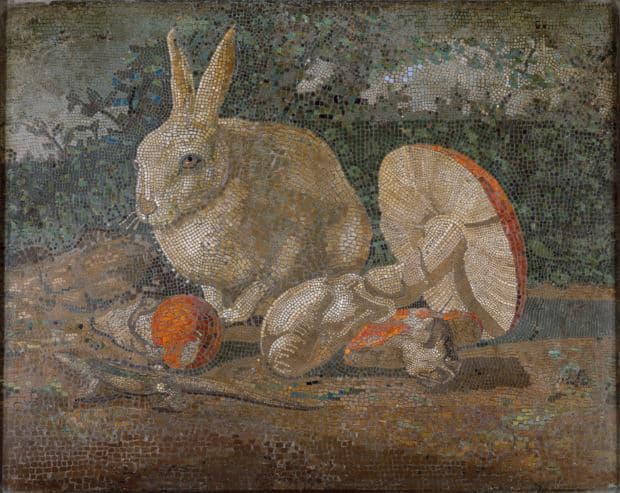 Since 1978, the Annual Mushroom Fair presents 300 – 500 species of local fungi, identified and displayed in taxonomic groups on their natural habitat substrates.
There are exhibits displaying edible and toxic mushrooms.
Local experts in fungi, fungal biology, odors and ecology are present to consult. 
Educational posters and Educational Activity Guides are available to children of all ages.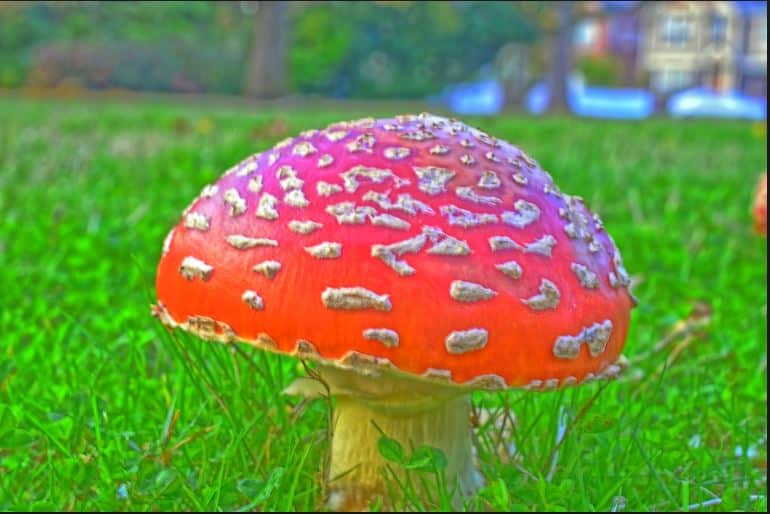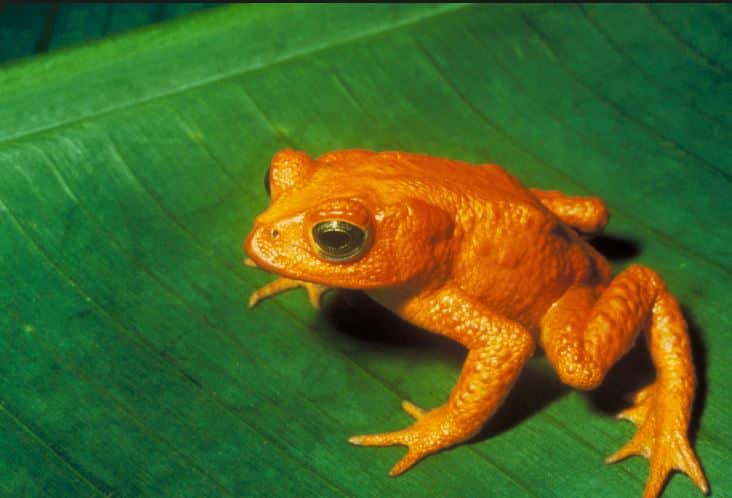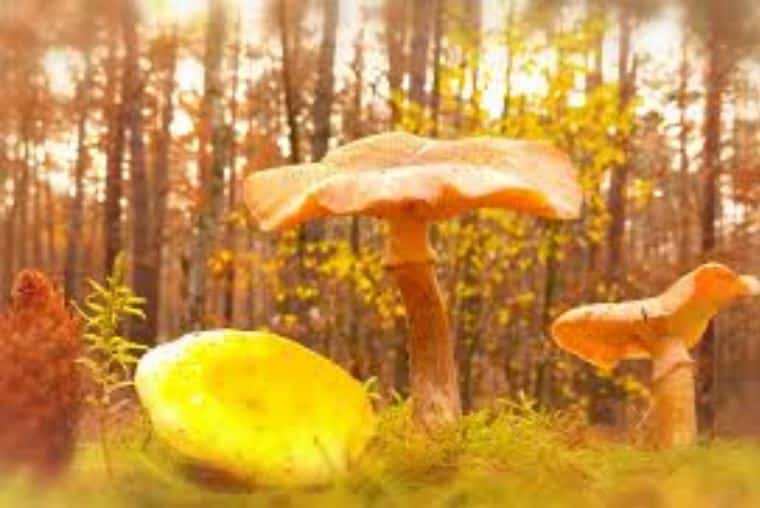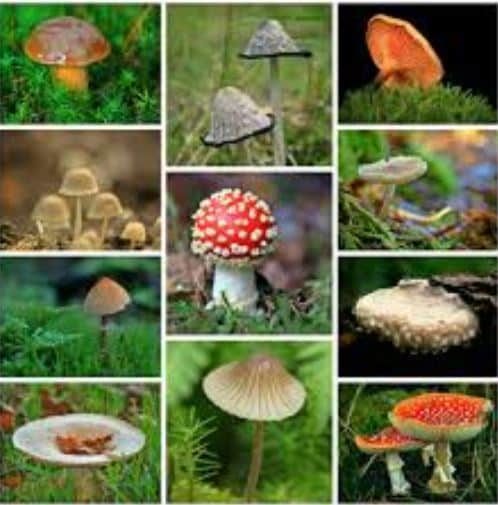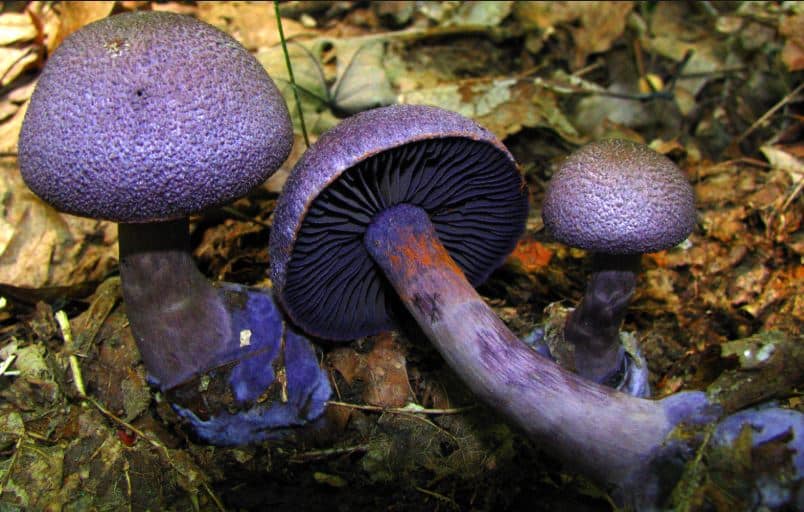 An informative newsletter is published September through May.
Bring your own mushrooms for Mushroom ID by the experts!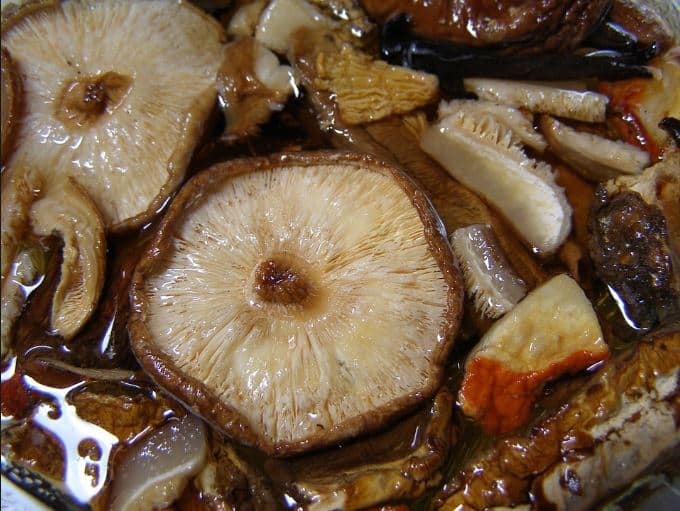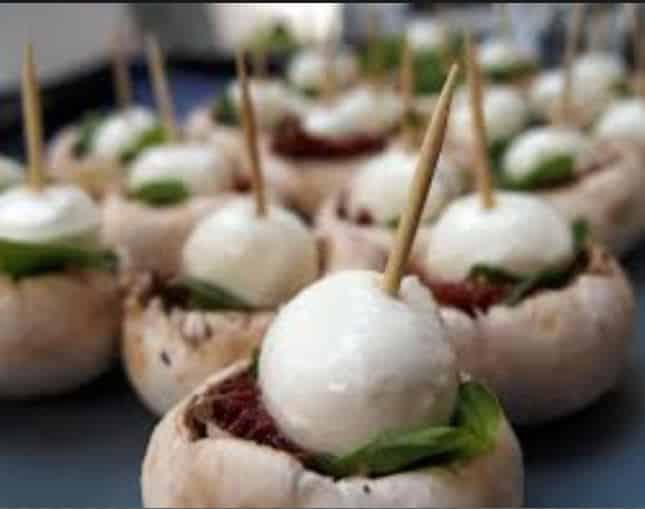 38th Annual Intertribal Gathering & Elders Dinner
2nd Saturday of November
Redwood Acres Fairgrounds
3750 Harris St
707-445-8451
 November is Native American Heritage Month and an opportunity to learn from one another in the spirit of Thanksgiving and Veterans Day.  This is the perfect time to honor all Tribal Elders and Veterans at the same time.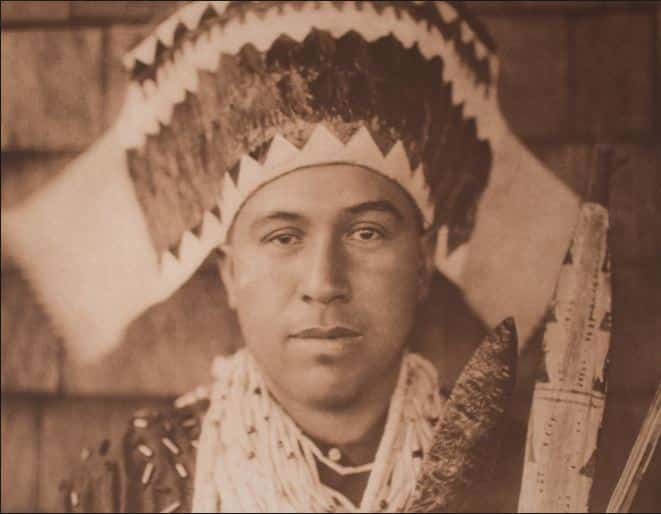 The 38th Annual Intertribal Gathering & Elders Dinner will express gratitude to tribal elders with a scheduled Elders' Gifting Ceremony and
FREE salmon and turkey dinner for them.
Non-native people attending this Inter tribal Gathering are offered a unique perspective of Native American cultures.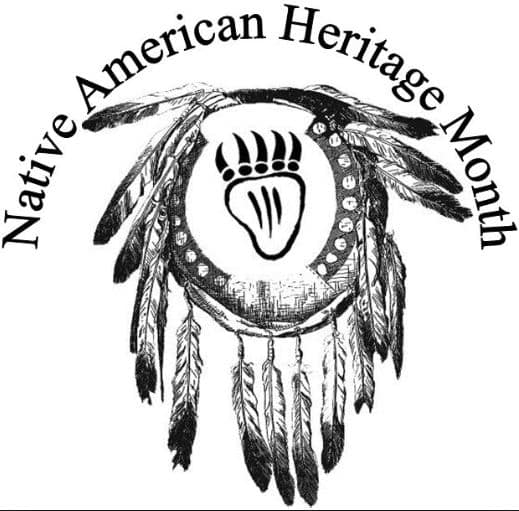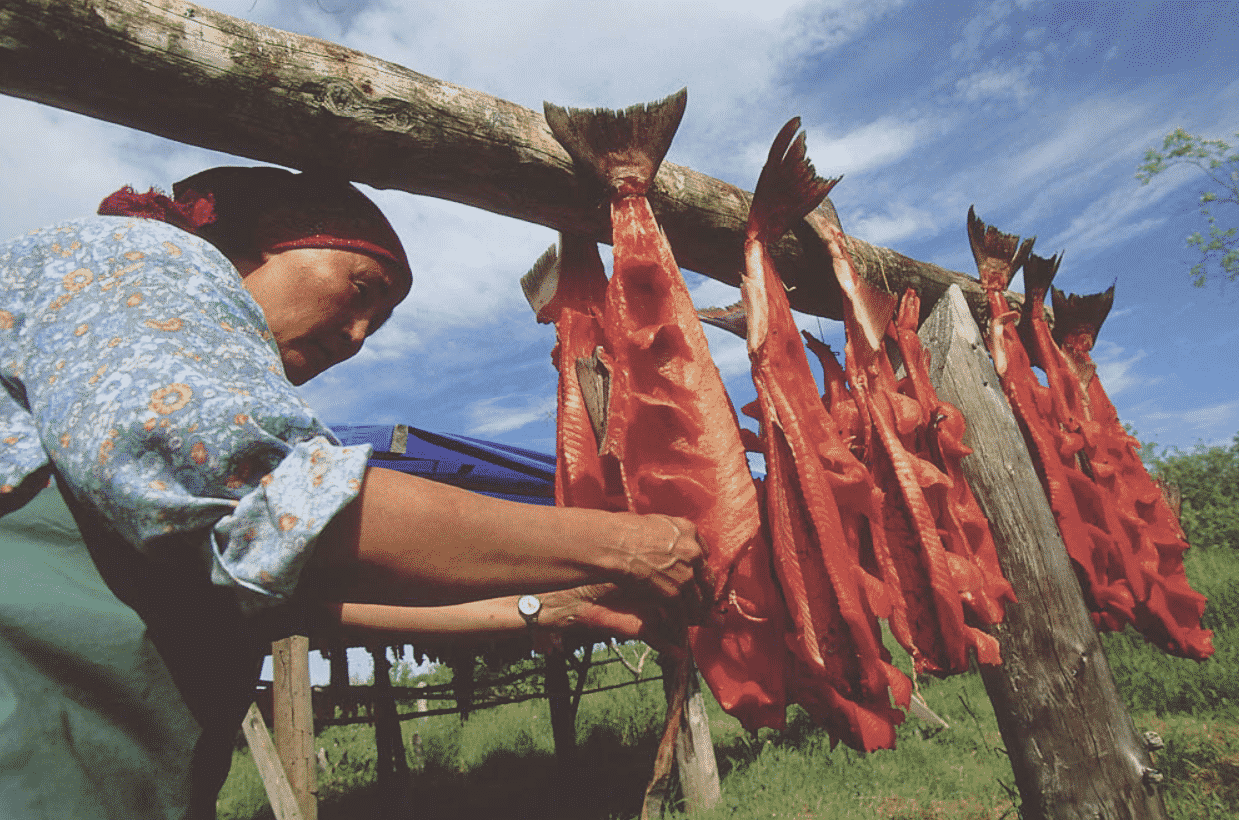 Activities will include performances by Native singers, a drum group and dance demonstrations.
Pow Wow dancers, Hoopa, Tolowa, Aztec and Shake Head Tribal dancers will dazzle you in ornate traditional fashion! 
In 1986 The Northern California Indian Development Council, (NCIDC), purchased the historic Carson Block Building.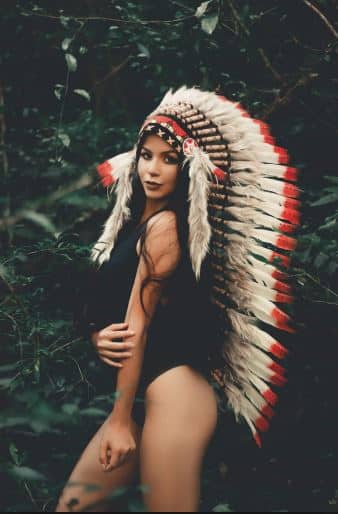 Timber baron, William Carson built the Carson Mansion in 1892.
Considered the most grand Victorian home in America, the Ingomar Theater was recognized as the most ornate theater on the west coast.
A seismic retrofit and restoration of the historic structure facade maintains it's legendary status as 'most grand Victorian home in America'.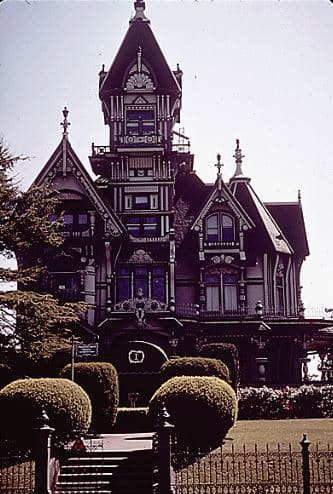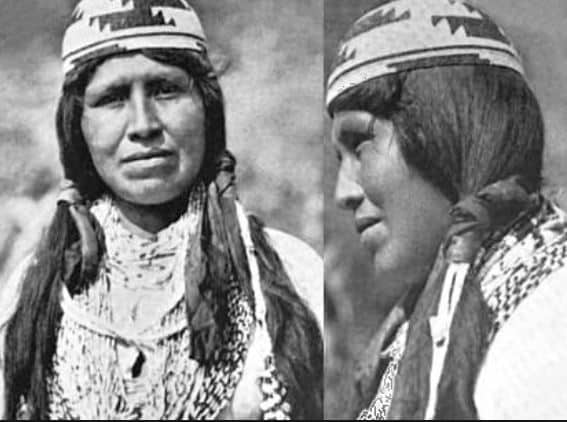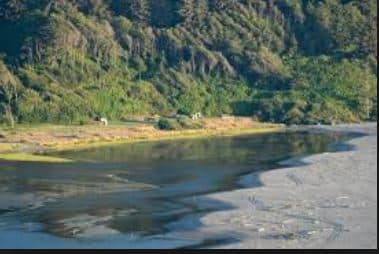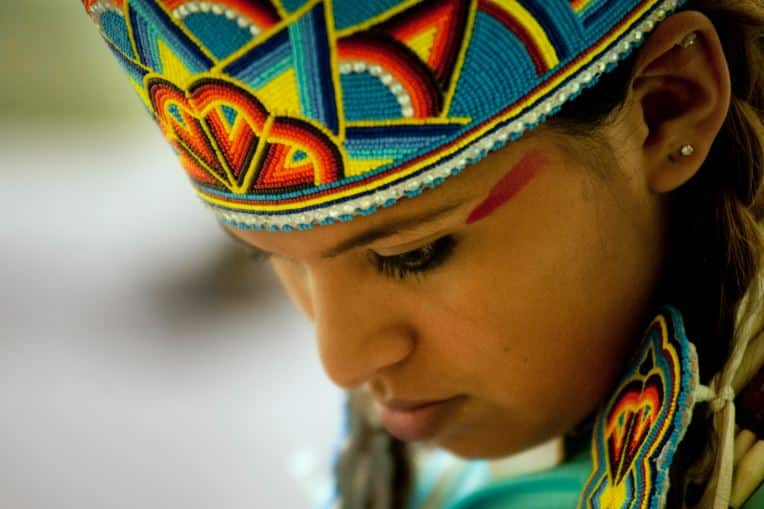 Established in 1976, the NCIDC is a private nonprofit corporation intended to research, develop and administrate
social and economic development programs, providing technical assistance of those programs in service of local Native American Communities.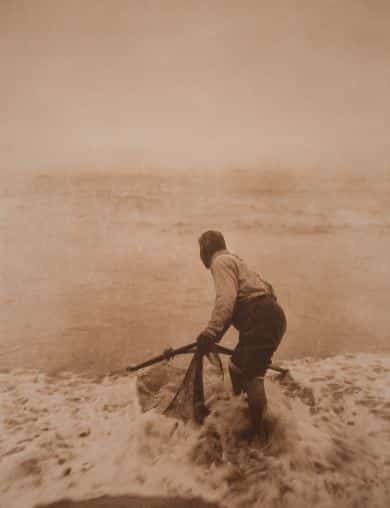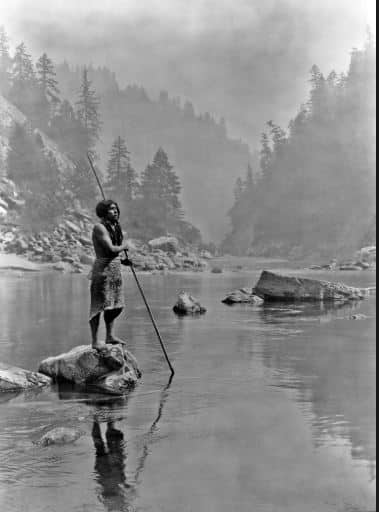 Other objectives of the NCIDC include conservation, preservation of historic, archaeological sites, resources and promotion of
culturally appropriate communication and services.
The Native American youth are a sacred asset to the community, proud of their heritage, traditions, culture, languages and ancestors..
Self-determination in the employment, economic, educational, cultural and social service sectors are thematic visions of the NCIDC mission.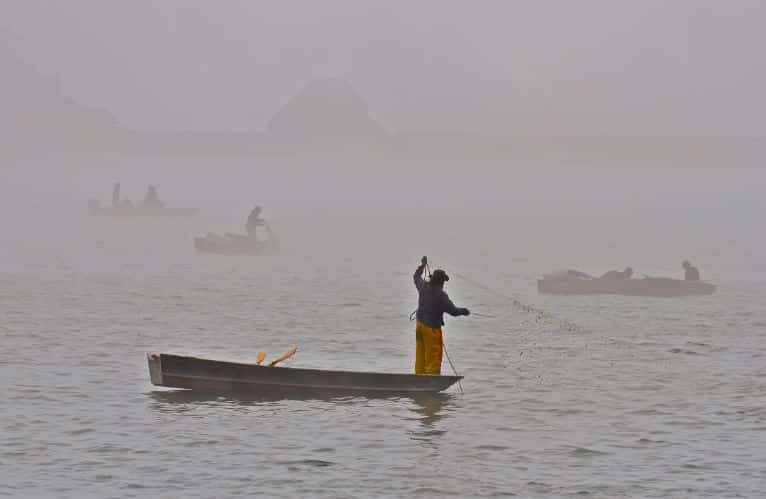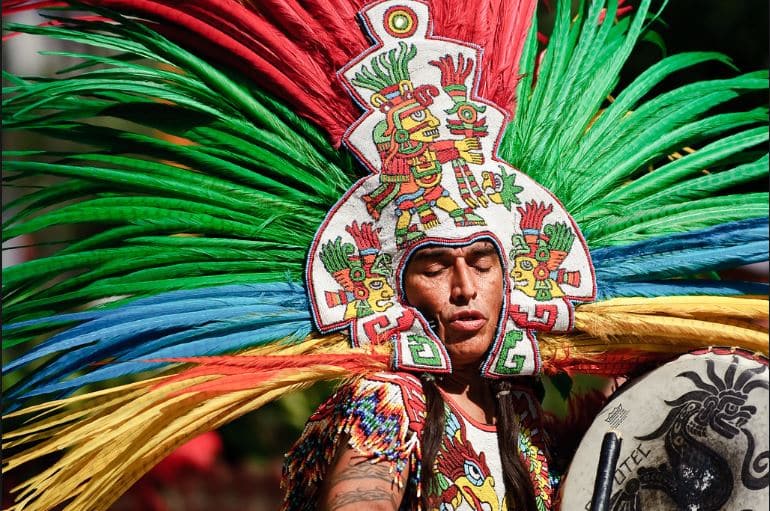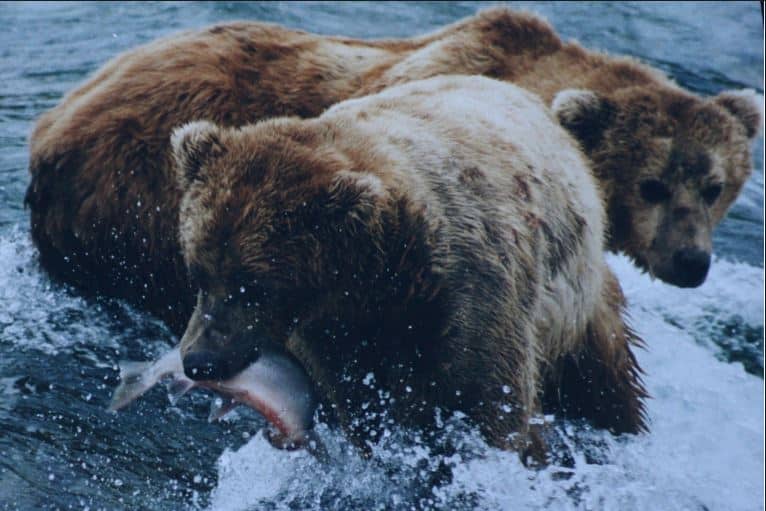 19th Annual Thanksgiving Day Marsh Walk
21NOVEMBER19
Arcata Marsh Interpretive Center
569 So. "G" Street
Arcata, CA 95521
(707) 822-3475
Annually, birding visitors organize bird walks once a week all year round!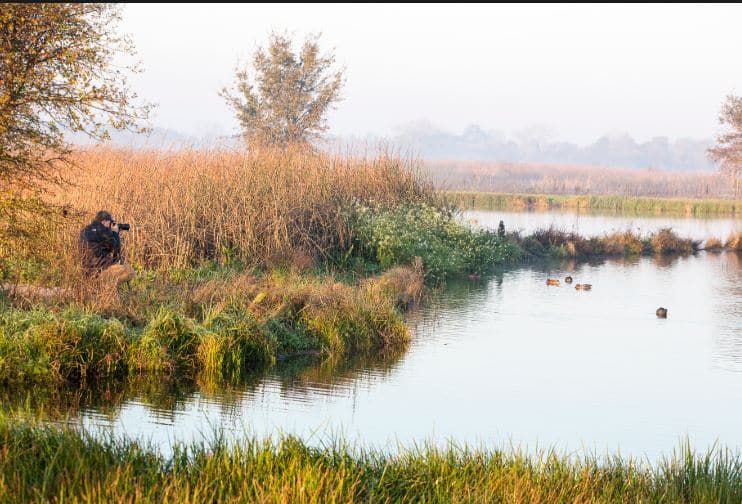 The Arcata Marsh and Wildlife Sanctuary is home for over 300 bird species.
Friends of Arcata Marsh presents the 19th Annual Thanksgiving Day Marsh Walk, a 90-minute tour of the Arcata Marsh and Wildlife Sanctuary.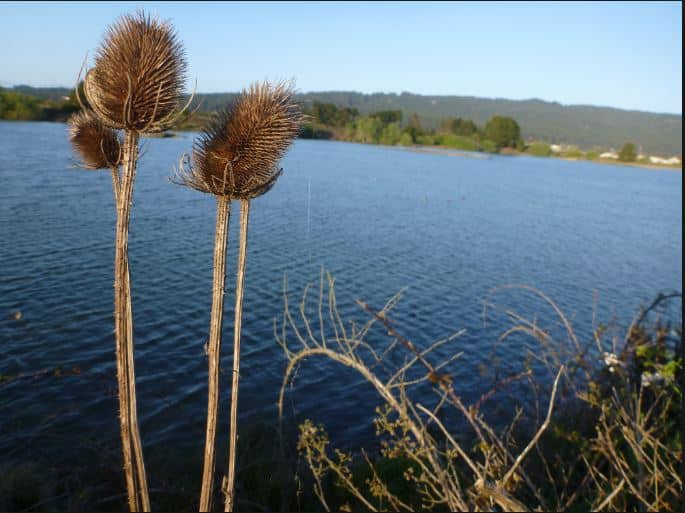 The Arcata Marsh and Wildlife Sanctuary is home to the City of Arcata's Wastewater Treatment Plant, a world renowned innovative and
cost-effective wastewater treatment facility. Comprising 307 acres of freshwater, salt and brackish marshes, tidal sloughs, mudflats and grassy uplands on the north end of Humboldt Bay,
Arcata Marsh and Wildlife Sanctuary is a naturally occurring  filter for sewage waste.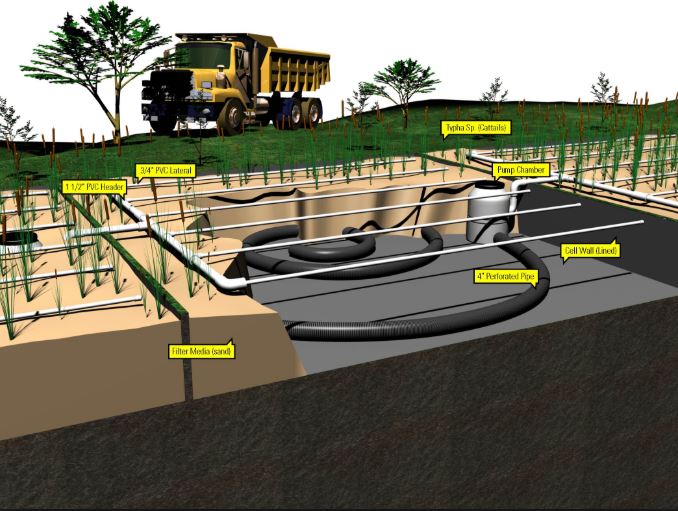 Integration of conventional wastewater treatment with a series of oxidation ponds, enhancement marshes and constructed wetlands is the
perfect ecological environmentally sound wastewater 'treatment wetlands' solution.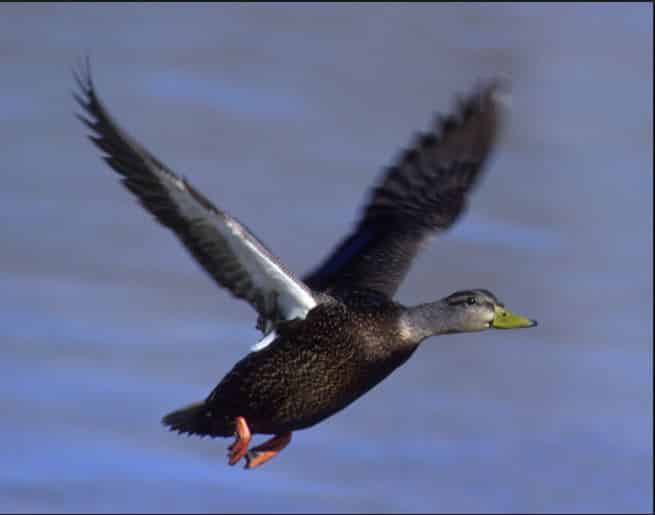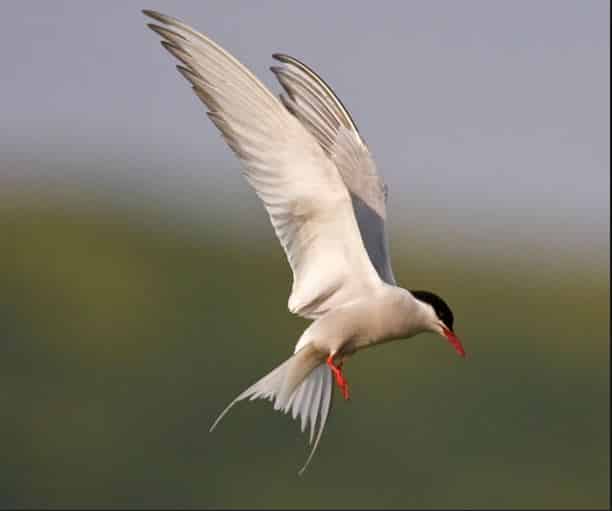 The marriage of an integrated wetland system enhancement with wastewater treatment has had the benefit of monetizing wastewater into a resource!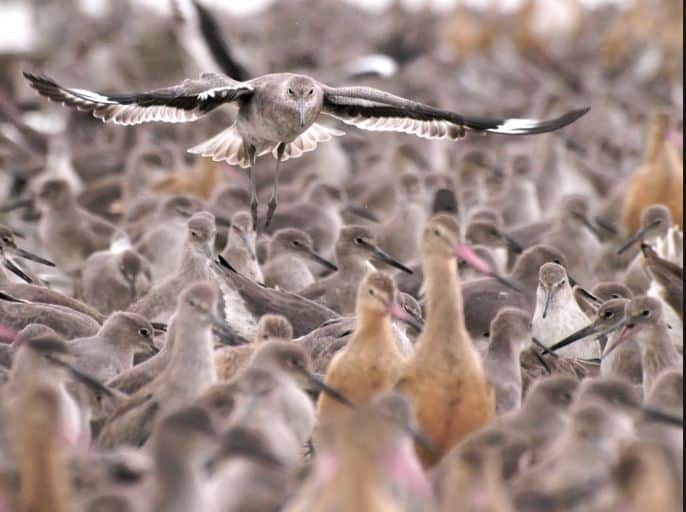 The Arcata Marsh and Wildlife Sanctuary is part of the Pacific Flyway, a major migratory route where thousands of birds
breed up north and winter in California, Mexico, Central and South America. The Wildlife Sanctuary is one of the highest bird populated coastal sites on the west coast.
The Arcata Marsh Interpretive Center is a valuable resourse available to the public.
.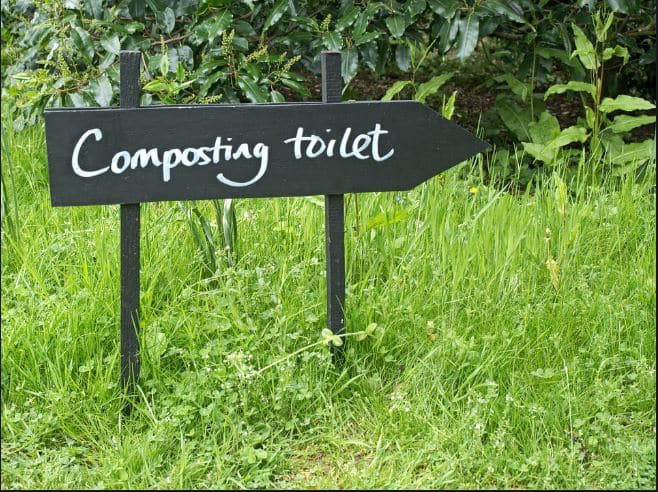 There is a bookstore, free maps and literature, interactive exhibits,
bird checklists and a log of recent bird sightings
Thanksgiving Day Turkey Trot
28NOVEMBER19
Old Town Eureka, CA
707-442-9054
The Jogg'n Shoppe sponsors this popular physical fitness event, a 5K Run/Walk where Runners, walkers,
children in strollers and dogs on leashes start and finish at The Gazebo in Old Town.
Why do 1,500+ people show up annually to brave the rain on a wet Thanksgiving morning?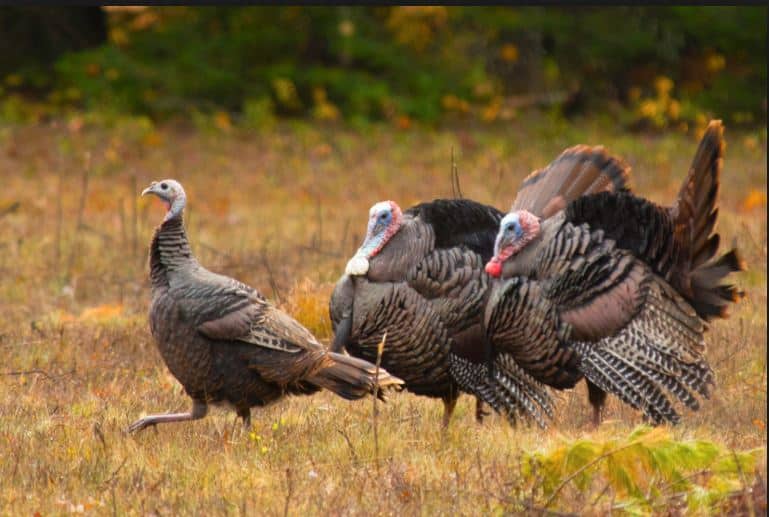 The Thanksgiving Day Turkey Trot is an opportunity for the public to support this fundraiser for high
school track programs, Humboldt State University, College of the Redwoods,
the John Zinselmeir Scholarship Fund and a shoe buying program for underprivileged kids.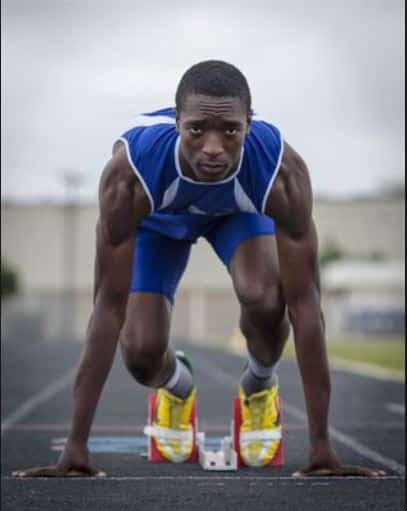 Thanksgiving Day Turkey Trot is a family friendly event that secures lasting bonds within the community,
reunites friends that haven't seen one another all year and is a chance
to workout before eating Thanksgiving Dinner.
There is a sense of excitement and energy in the historic streets of Old Town prior to the start of the race as last-minute registrants sign up.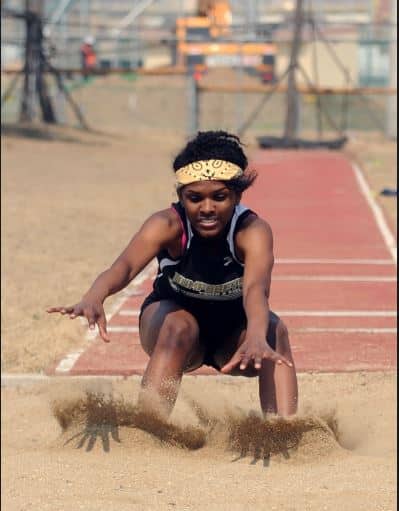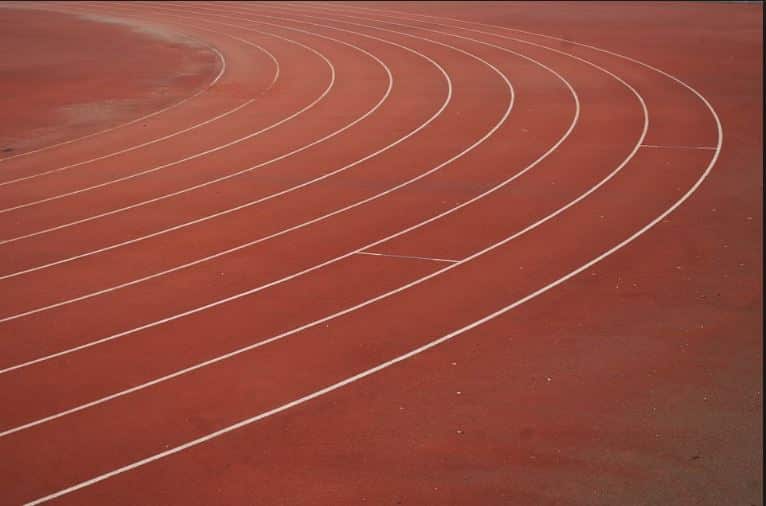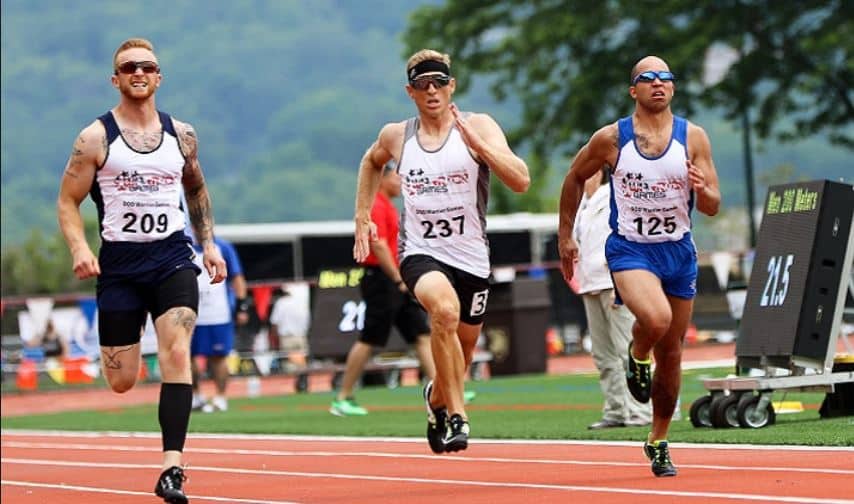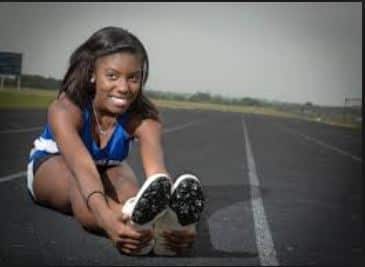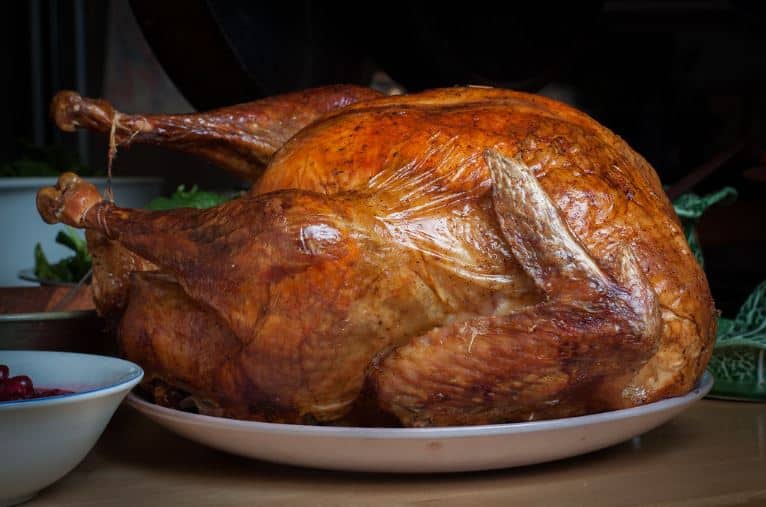 The popularity of the event escalates each year simply because it's a fun thing to do.
After the 'Trot', a raffle will be held and the lucky prize winners will receive the raffle PIES!
Annual Lighting of America's Tallest Living Christmas Tree
01DECEMBER19 5:30 PM-6:30 PM
Main Street Ferndale, CA
707-786-4477
FREE hot cocoa and homemade cookies in the Holiday spirit!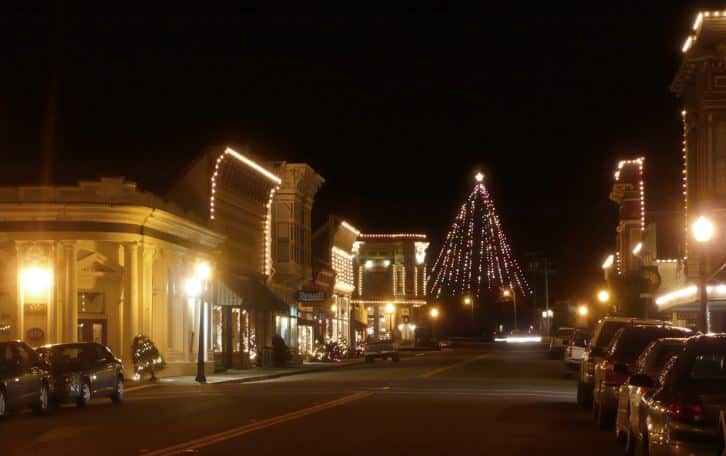 Since 1934, the entire community of Ferndale has celebrated the illumination of the nation's tallest living Christmas Tree at the end of Main Street in Ferndale. 
Volunteer firemen will decorate the monster Sitka spruce with strings of colored lights.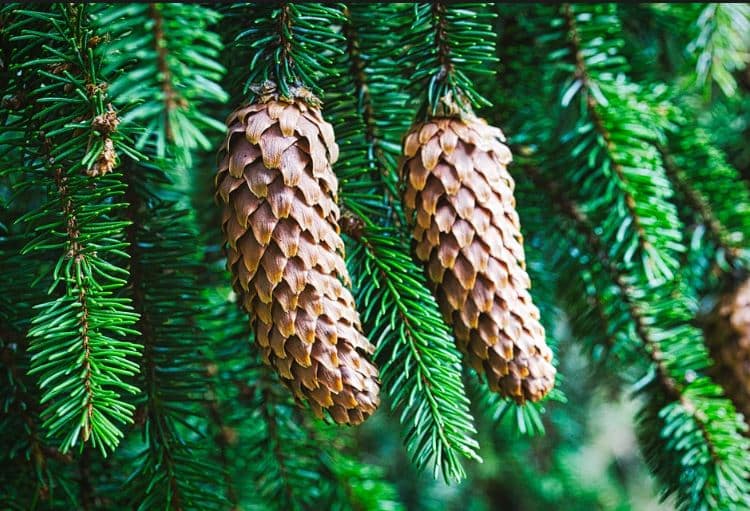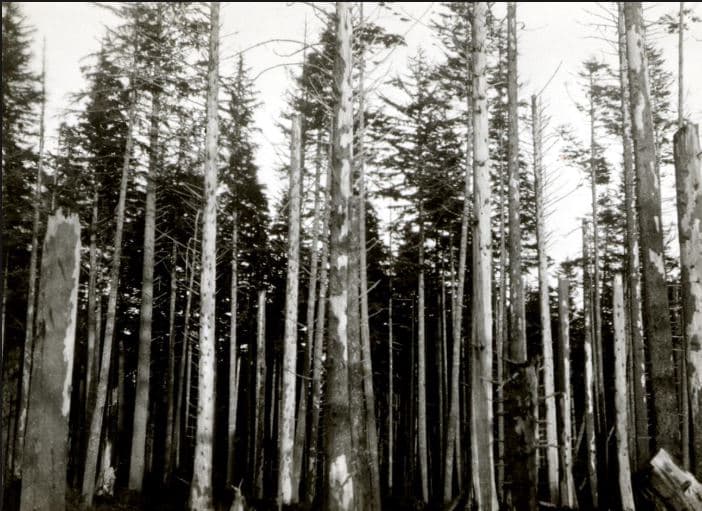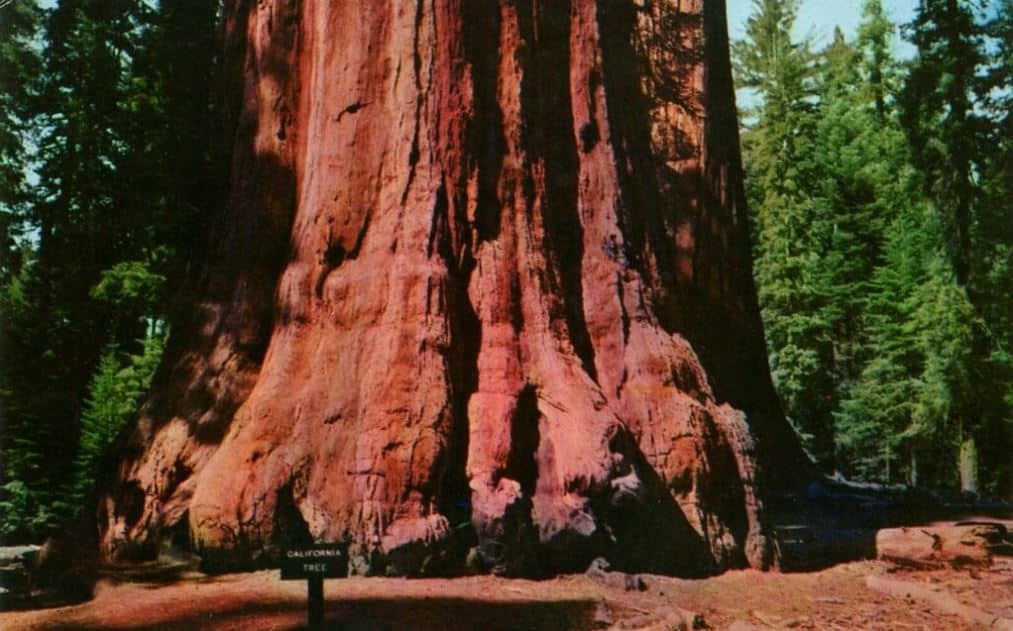 The graceful branches, adorned with 1000 radiant lights, is visible for miles.
Bragging rights to the nation's tallest living Christmas Tree reside in Ferndale CA.
Our 'decorated'tree IS 151.26′- 162. 5' feet tall. 
The undecorated General Grant Tree, in Sequoia-Kings Canyon National Park is taller, 268.1 feet, but has no lights.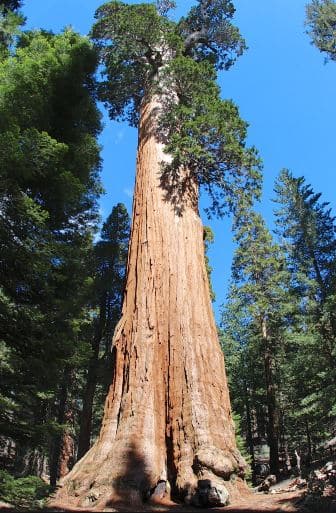 Discounting some dead trees in Idaho and the undecorated Grant Tree, Ferndale is unarguably the undisputed National Champion,
hosting America's tallest lit Christmas Tree!  Join this community and county wide celebration with 4-H, scout troops city officials other civic groups.
Enjoy live music by the Booster Band and Chameleon Singers at this big town party.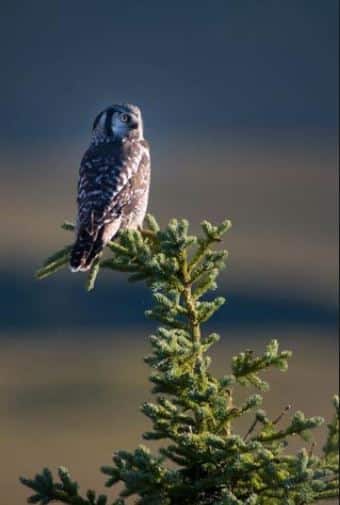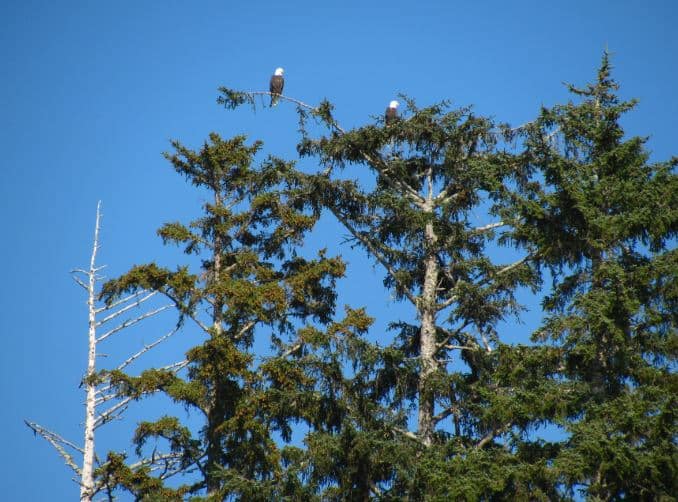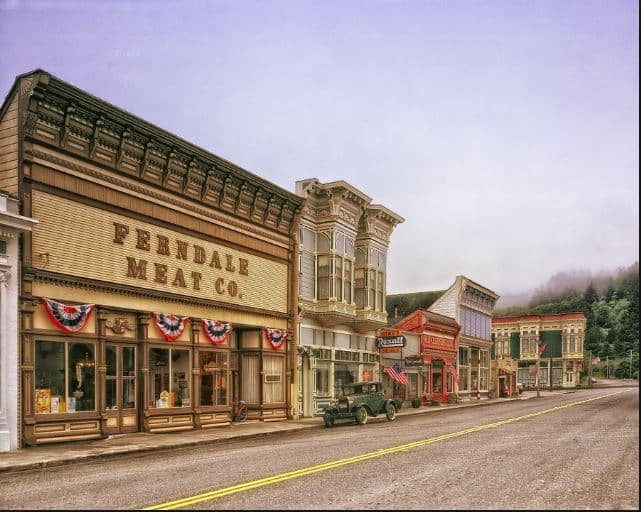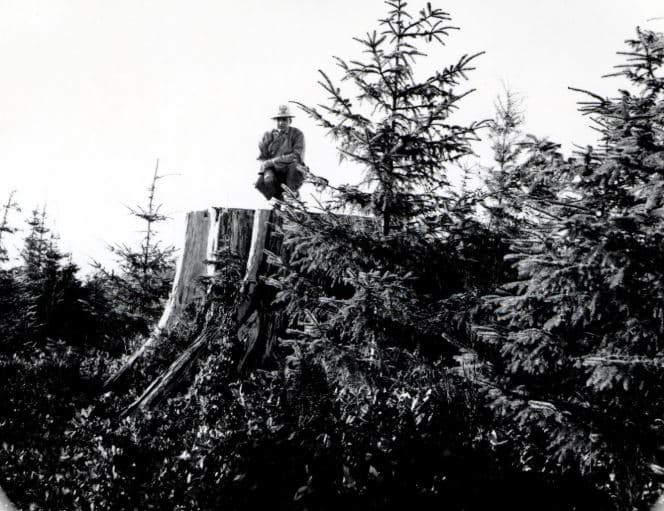 After the merryment of lighting the tree has occurred, swing by the historic Ferndale Portuguese Hall for the annual Beans & Linguica Dinner from 4-7 p.m.
TIP: Check out the Lighted Tractor Parade later in the month.
KEKA Truckers' Christmas Parade
14DECEMBER19
Redwood Acres Fairgrounds
3750 Harris Street
Eureka, CA
707-442-5744
Presented by KEKA, Eureka Broadcasting and local sponsors, the Annual Truckers' Christmas Parade has been a Eureka family fun tradition for 20 years.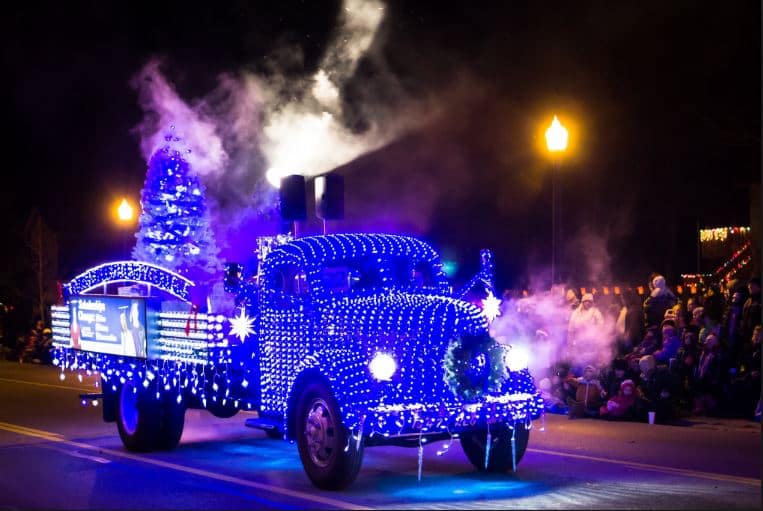 During the parade, normal traffic will not be permitted on the parade route.
Thousands of people show up along the parade route to observe the convoy of 50-100 floats and trucks, some as long as 60 feet, illuminating
40,000 lights, powered by three generators.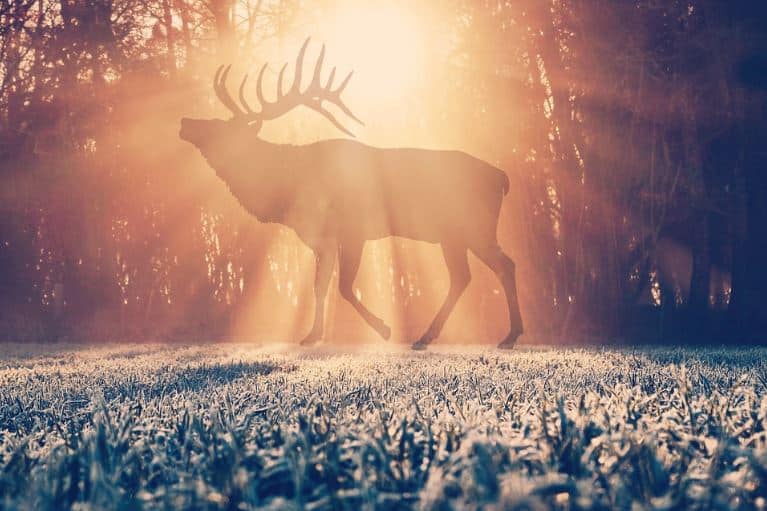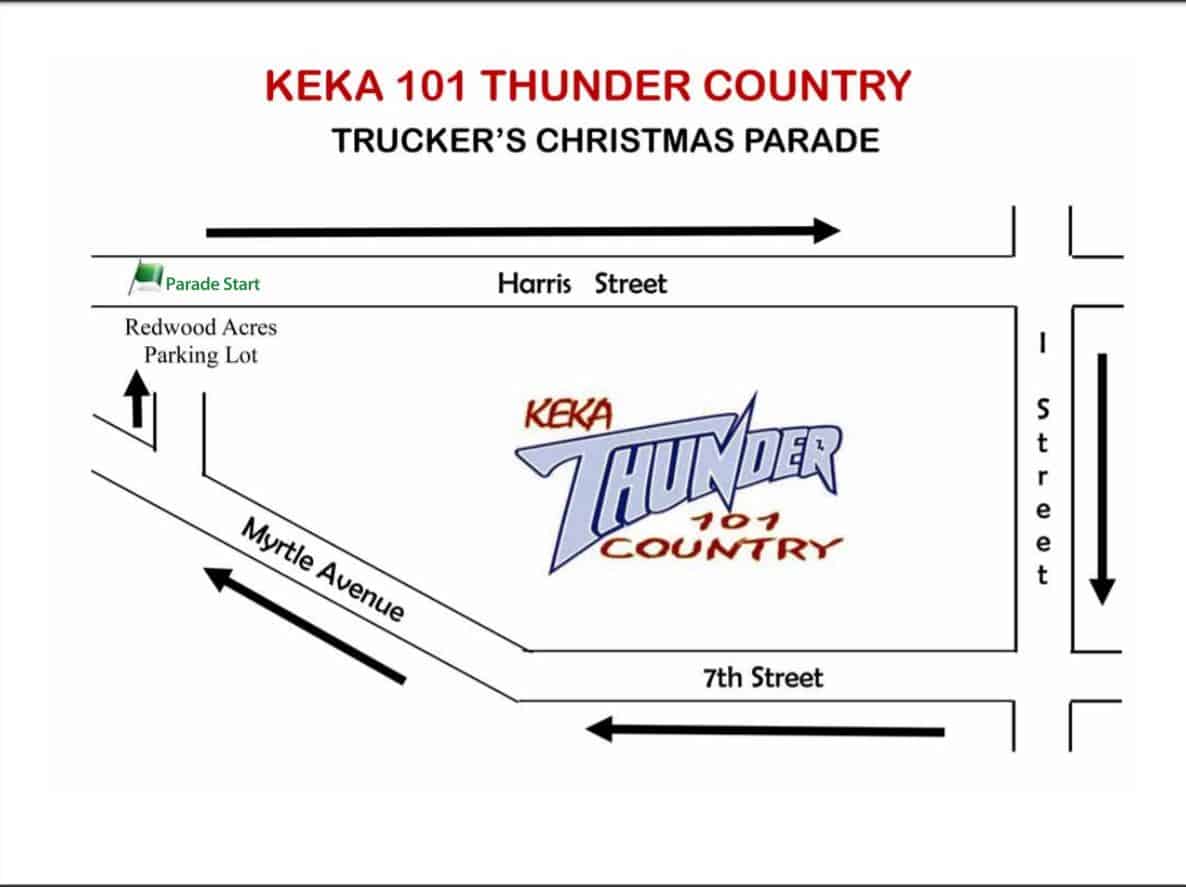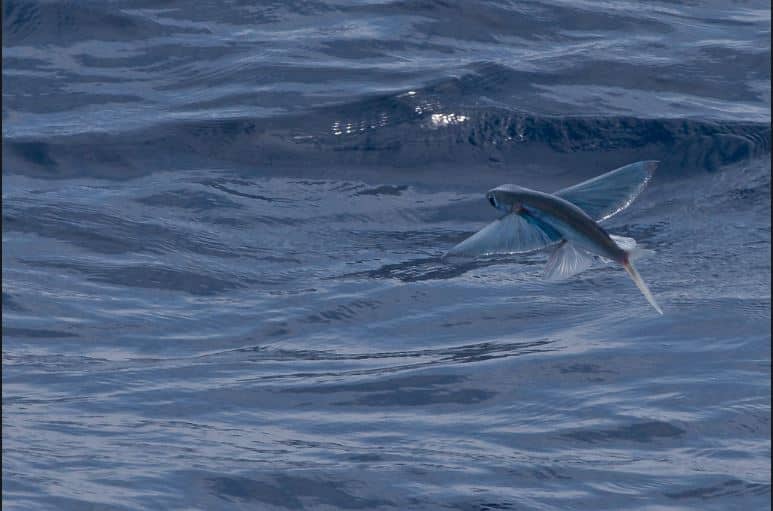 Some of the the 18-wheelers exhibit elaborate parade additions, such as special live music platforms, dancing reindeer and even flying fish!
The parade starts at 6 pm at Redwood Acres and finishes 8:30.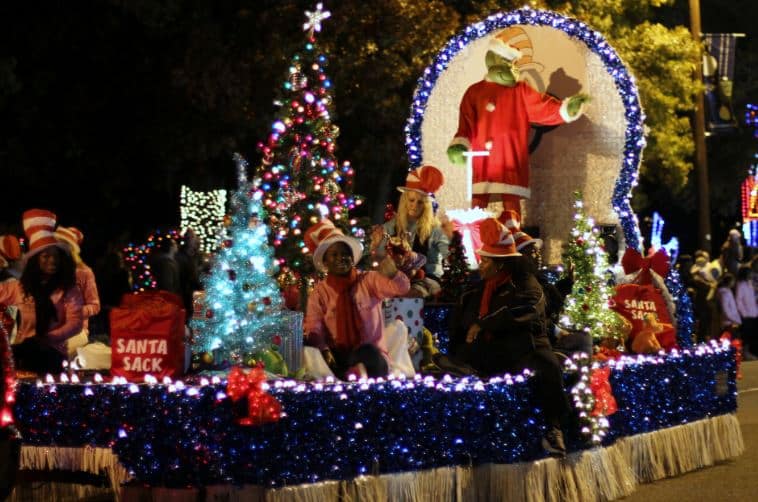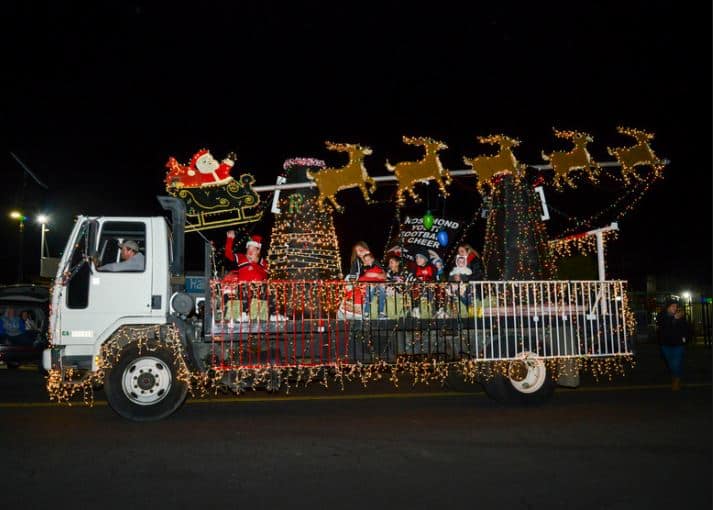 Rigs are judged in two catergories, under 40′ and over 40 feet long.
The winners receive checks and plaques.