"Located close to Redwood National Park and beautiful beaches."
Monica G.,  Springfield, OR
Monica Guza
Stayed June 2017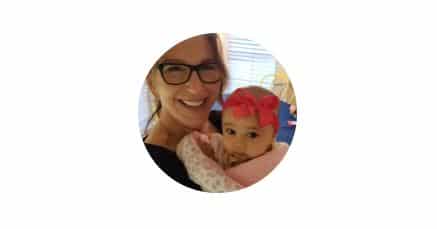 Mitchell Hayes
Stayed May 2017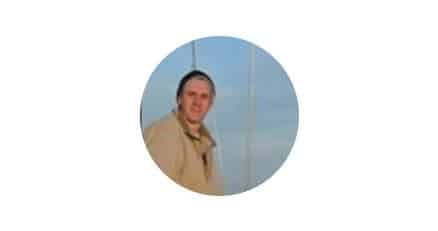 "Highly recommended for anyone looking to adventure around the Trinidad and even Klamath area. Walking distance to patricks point.
Well maintained property and inside of cottages are pristine. Mark was a great host, will return if back in the area!"
Mitchell H.,  Chico, CA
"
What more could you ask for?"
"Lovely cottage with comfy bed, great kitchen area and rockers on the porch."
Belle B.,  San Francisco, CA
Belle Ball
Stayed May 2017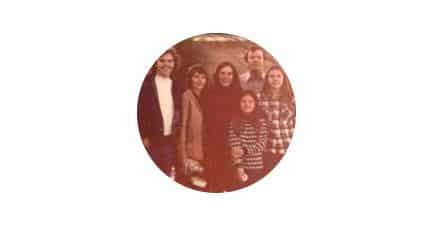 Brittany Mills
Stayed May 2017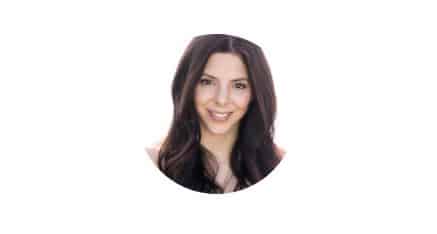 "
 We were truly impressed!"
"Wow! This has been our best Airbnb experience yet. This place was easy to find, had close access to the 101, and was a short drive to everything Redwoods National Park had to offer.
The grounds were gorgeous, well maintained, and peaceful. The unit we stayed in was like new and immaculate. Quality constructed units. The bed was temperpedic like and was
extremely comfortable. Unit had direct tv, wifi, a gas fireplace, unlimited hot water, and felt very private. There was a coffee maker, sugar, and fresh coffee grounds.
The hospitality was beyond expectations. Marke surprised us with a bottle of wine our first night and the second night we arrived back after a long day of hiking to a charcuterie plate.
We are so impressed , have already told our friends about this place, and will definitely stay here again in the future."
Brittany M.,  Grass Valley, CA
"We will definitely come back."

"Wow, what a gem Marke has in Trinidad. Exquisite surrounding and the well decorated cottage made our stay a wonderful experience.
We enjoy the fireplace in particular. We will definitely stay with Marke again in the future."
Lisa L.,  San Francisco, CA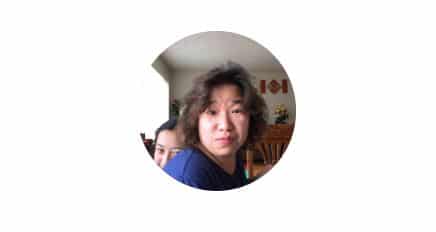 Linda Flynn
Stayed May 2017.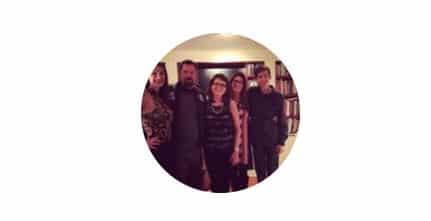 "E
njoyed the serenade of frogs croaking- made us laugh."
"Very comfortable and modern accommodations in a quiet setting"
Linda F.,  Seattle, WA
"
We truly enjoyed celebrating our 13 year wedding anniversary!"
"Thank you so much for your hospitality! We had a wonderful time at your beautiful cottage in the woods!
It was exactly what we were looking for, and the delicious bottle of local wine was to thoughtful."
Melissa Rosado-C.,  Vallejo, CA
Melissa Rosado-Coffey
Stayed April 2017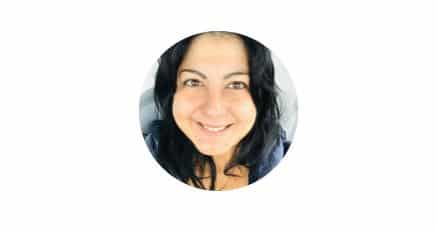 Juliana W
Stayed February 2017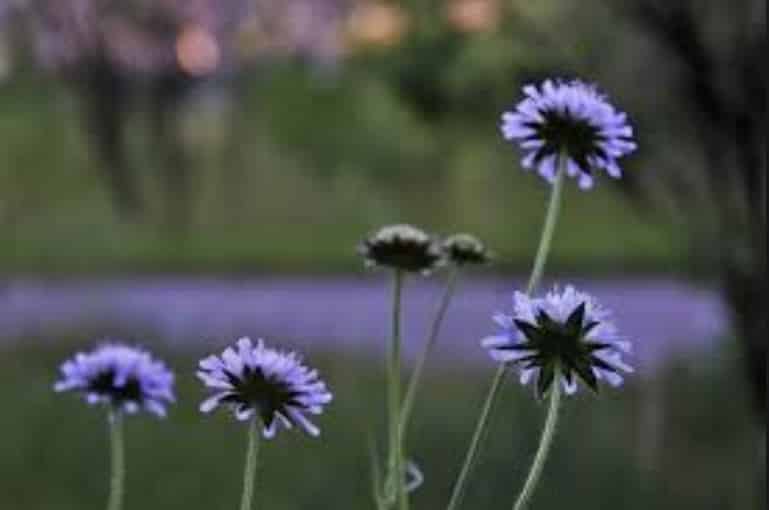 "
Worth the trip for this little gem in the woods."
"Photos don't do the property and home justice. The complimentary gift was an added bonus. Thank you!"
Juliana W.,  Moraga, CA
"
Wonderful stay all around!"
"Our cottage provided everything we could possibly need or want for. Highly recommend staying with Golden Eagle Vacation Rentals!"
Liana H.,  El Cerrito, CA
Liana Hibbard
Stayed January 2017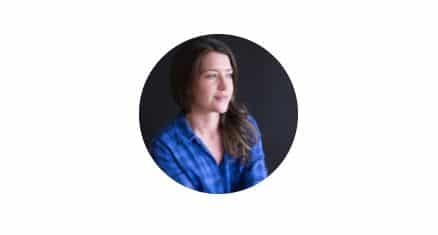 Yvonne Taylor
Stayed October 2016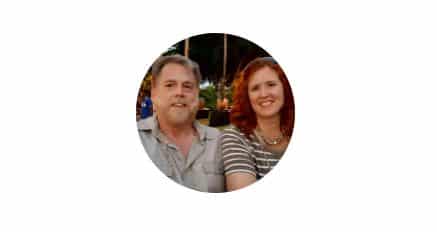 "
What a beautiful setting!"
"The cottages are lovely and well appointed. We stayed in the front cottage and couldn't have been more pleased.
The cottages are well constructed and one can tell the high level of attention to detail Marke has put into the cottages.
The pond and water feature was so relaxing while eating our breakfast on the front porch. Should we return to the area, we will most certainly stay again."
Yvonne T.,  Kailua-Kona, HI
"L
istening to the running water was very relaxing."
"Excellent location and wonderful host! This was our first time in California and Marke couldn't of made us feel more welcome!
He greeted us with a bottle of wine, offered to build a camp fire, and helped make suggestions for things to see and places to eat.
The cottage was just as picture perfect as the photos, so very peaceful. ( Also the most comfortable bed and pillows we had on our whole trip!)
We fell in love with everything on the property: listening to the relaxing running water, the fireplace inside the cabin made the place cozy, and the star filled sky.
Of all the places we stayed on our drive up the Pacific coast highway this was by far our favorite. Looking forward to planning another trip tot northern California so we can
stay in these cottages again!"
Natalie M.,   Pittsburgh, PA
Natalie Morris
Stayed September 2016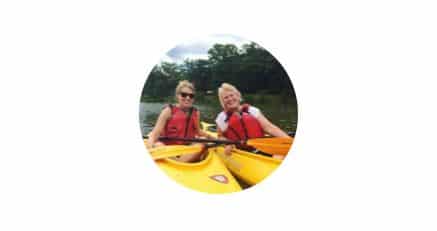 Calista Christensen
Stayed August 2016
"Q
uiet comfort in a beautiful setting."
"My boyfriend and I really enjoyed Markes cabin. Surrounded by forest, it was definitely one of the most peaceful and relaxing getaways we have ever taken.
Marke was very friendly and accommodating. He gave us a nice bottle of wine when we checked in, which we enjoyed on the front porch.
We slept very well during our stay, didn't hear a single noise. The location of the cabin was great, we were very close to Patrick's Point state park which was absolutely breathtaking.
The town of Trinidad was very cute. It reminded us of our favorite Oregon coast beach town. We did dine out a few times, but also enjoyed cooking in the cabin. The cabin had everything
we needed to prepare a few meals. Can't wait to come back."
Calista C.,  Portland, OR
"Great location, just outside Patrick's Point State Park."
"Clean. Very well maintained. Very friendly guy."
Robert E.,  Aptos, CA
Robert Emerick
Stayed August 2016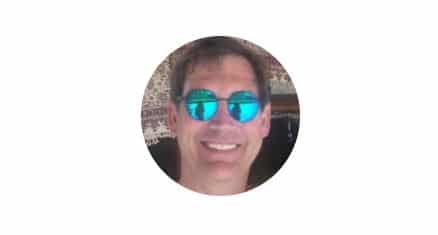 Shana Dube-Henry
Stayed August 2016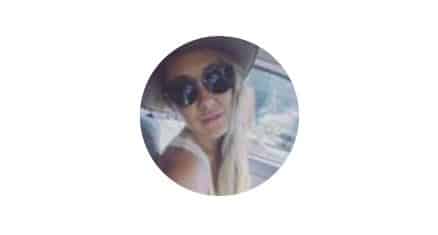 "Marke  gave us the main living house for the couple days!"
"Thank you marke for the last minute booking. My husband and I decided to go somewhere last minute for our first year anniversary and everything was booked since Trinidad CA is
amazing in the summer. Marke however gave us the main living house for the couple days and so last minute. It was beautiful, peaceful, private and so close to so many amazing
trails and the ocean. The cabins on this property were so cute, next time we will book in advance a reserve a cabin… Thanks Marke!"
Shana Dube-H.,  Los Angeles, CA
"
The quality of the cottage was immaculate."
"Our time in the cottages was short but sweet. Very homey feel and you can really tell that someone put a lot of love into making it a truly unique setting.
From the pond, to the small waterfall, to the fire pit and the lovely forest around you, everything spells relation and bliss. The only thing I would change is to stay longer next time!"
Andreas K.,  Oakland, CA
Andreas Knecht
Stayed August 2016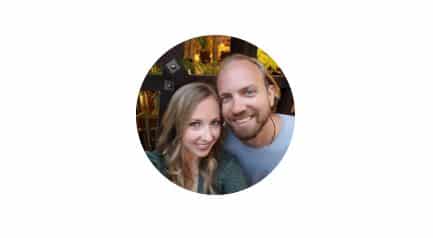 William Van Vechten
Stayed August 2016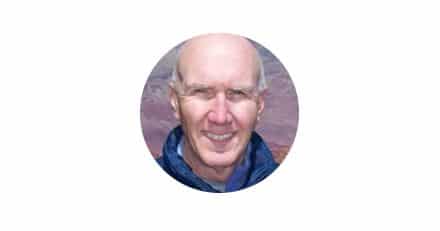 "
Beautiful area, well maintained, clean, comfortable."
"We loved our time here and would be happy to return someday!"
William Van V.,  Santa Cruz, CA
"
The accommodations and location couldn't be nicer."
"It's definitely a place to base yourself if you're in the Trinidad area.
Marke was super nice, helpful and he keeps the cottages and grounds impeccably pristine."
James De J.,  Oakland, CA
James De Jesus
Stayed August 2016
Tristan Jones
Stayed July 2016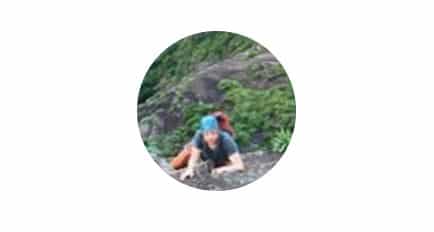 "
This is a peaceful cabin with a huge kitchen if you are planning a romantic feast!"
"It's a very relaxing spot with nice walks nearby, a great deck by the pond and some stunningly dramatic scenery. Marke was very welcoming and made our stay very pleasant."
Tristan J.,  London, United Kingdom
"
We look forward to seeing you again some day."
"Ive been working in high-end customer service for a long time, and I currently work at a Forbes 5-star property. Marke has a quality that cannot be trained: he genuinely cares
about his guests and their experiences. He went out of his way to make us comfortable and our visit memorable, all while giving us the space and privacy to spend our time as we saw fit.
Also, the property is immaculately clean, clean, CLEAN. Here are a few examples of Marke's kindness: • After hearing that I wanted to treat my wife to a special, relaxing trip after
she graduated from grad school, Marke upgraded us to a Master suite with a whirlpool spa and dry sauna. • When he found out how much I enjoy wine he offered his 4 best bottles as a
complementary gift, one for each night. • On our last night he bought all the fixings to make us dinner (pesto crusted wild salmon,) and when we arrived too late to enjoy it he didn't
make us feel bad for wasting his time. What a thoughtful and classy guy. About the place: This is the perfect location to enjoy the Redwood National/State park system. It's walking
distance to Patrick's Point state park, and a very close drive to Redwood National and Prairie Creek Redwoods State parks. The highlights of our trip were definitely the James Irvine
trail including the Fern Canyon loop in Prairie Creek, and berry hunting/coastal hiking in Patrick's point. If you want to glam it up then this rental is perfect! Every night,
after a tiresome day of hiking and adventuring, I got to unwind in a clean and spacious cedar sauna while enjoying a bottle of wine. My wife, meanwhile, soaked in a whirlpool spa with
jets massaging her feet. Every morning we prepared our meals in a gourmet kitchen with a full size refrigerator and two ovens. The bed was more comfortable then the one I have at home
(and I own a really nice bed,) and the views and sounds from the home were serene and relaxing. Everything about this place worked perfectly. The wifi connected with no problems.
The Sauna and Spa were both easy to use and worked well. And every time I needed something I found it conveniently near, such as Epsom salt under the bathroom sink for a soak,
Tupperware for our packed lunches, paper towels to wipe the counters, even a full pepper mill to make our sandwiches and salads taste better. I can see this place working well
as the tail end of a camping trip, adding a little luxury after roughing it. I am glad, however, that I chose to stay here for all 4 days. What was meant to be only a place to
sleep became one of the most enjoyable parts of our trip. Take it from a hospitality professional with very critical taste and high standards, this is the best place to stay in
the coastal redwood area."
Jeremy N.,  Costa Mesa, CA
Jeremy Neth
Stayed July 2016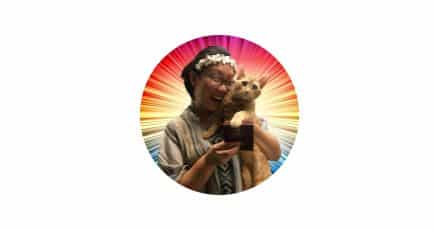 Jan Laird
Stayed June 2016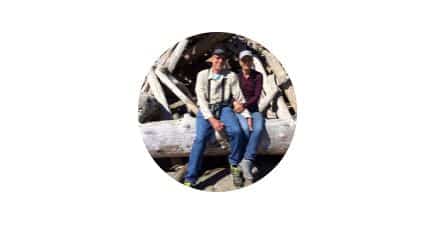 "
A really great mattress and nice bedding."
"Beautiful, calm, semi-secluded. New cabins, well designed, welcoming host. Swainson's Thrushes singing in the treetops, hummingbirds zipping in and out of the flowers."
Jan L.,  Portland, OR
"T
he location was awesome and the cottages were clean and welcoming!"
"Thank you for a wonderful stay in Trinidad. The location and accomodations were absolutely perfect. Partricks Point State Park is a short walk away and offers an large variety of
exploration opportunities and the Redwoods are a very short drive away. My son and I found the cottage to be a perfect fit for our 2 night stay. Danny (caretaker) was very helpful,
built a fire for us, answered all questions, was insightful and helpful. I will certainly return and recommend this location highly for anyone who wants to enjoy Northern
California Coast and the Redwoods, a private locations and a very comfortable bed!"
Kameo S.,  Virginia Beach, VA
Kameo Snyder
Stayed June 2016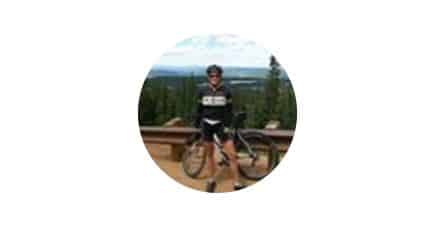 Rick Redmond
Stayed June 2016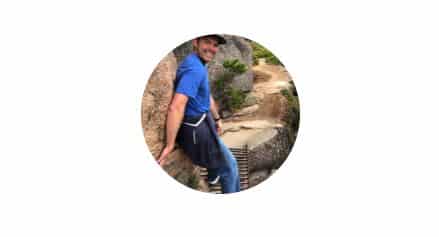 "
This group takes care of its guests!!!"
"Place was amazing! Easy commute to parks and great trails. Very clean!"
Rick R.,  Littleton, CO
"
The cabin was in a great bucolic setting"
"
"The host, Marke,
and the on site caretaker,
Dan, were most hospitable.
They are both available and responsive.
The setting and cabin were both beautiful
and well maintained — exactly as pictured online.
The campfire under the stars was a nice amenity.
My only regret is that we only had two nights to
enjoy this lovely retreat in one of the most beautiful,
unspoiled areas of the State.
I will stay here again on my next visit. Kevin "
Kevin B.,  Woodland, CA"
Kevin ` Burke
Stayed June 2016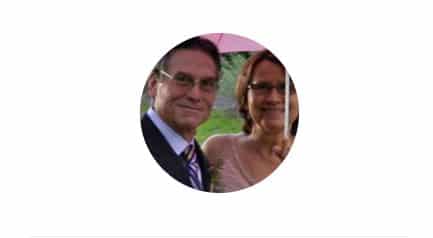 Tom & Lindsey Huyton & Wright
Stayed May 2016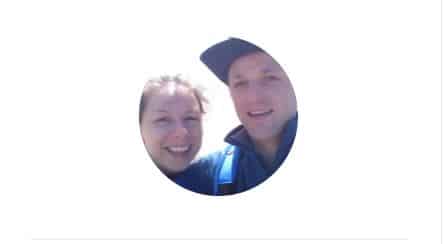 "
A lovely modern cabin in a great location."
"The cabin location is excellent for access to Patrick's point, Trinidad beaches and Redwood state parks,
we found the cabin to look exactly as depicted, being clean and modern and we found it to be very comfortable. The small lake on site and and surrounding forest made us feel that nature was on our doorstep. The cost is fairly reasonable given the location/area when comparing options for our stay, and once arrived Dennee,
Marke and family couldn't do more to make our stay as comfortable as possible. Thanks to the Matthews family."
Tom & Lindsey Huyton & W.,  Cheltenham, United Kingdom
"My little cozy cottage was every bit as charming and tranquil as advertised. I loved sleeping
with the slider door open to listen to the frogs and other mysterious creatures that dwell in the nighttime."
Derek H.,   Anchorage, AK
Derek Hert
Stayed May 2016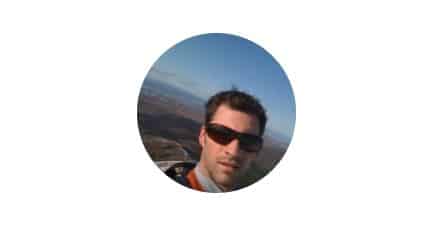 Robert Konves
Stayed December 2015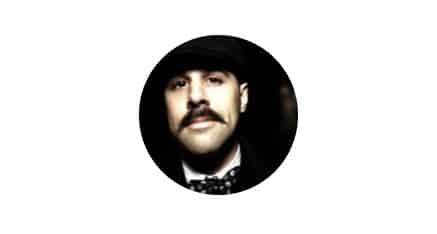 "
 I'd definitely return here for rest and relaxation."
"My cabin was every bit as quiet and serene as stated in the description. Marke's relatives were very welcoming and helpful. Other than that, I felt as if I had the grounds to myself."
Robert K.,  San Francisco, CA
"
Everything was awesome!"
"Our experience in Trinidad was magical! From the seals we saw barking at each other on the coast, to the cottage we stayed in, everything was extraordinary!
Gorgeous, clean, spacious and accommodating. Loved the Satellite TV (for keeping up with the World Series!) the gas fireplace, the kitchen, the comfortable
clean bathroom and shower. Everything about our experience met or exceeded our expectations. Marke was incredibly helpful. We loved the free bottle of wine,
the outdoor grill (for steaks)…and the campfire right outside our door! I highly recommend this AirBNB experience. Neil & Mary (Buffalo, NY)"
Neil B.,  Williamsville, NY
Neil Boron
Stayed October 2015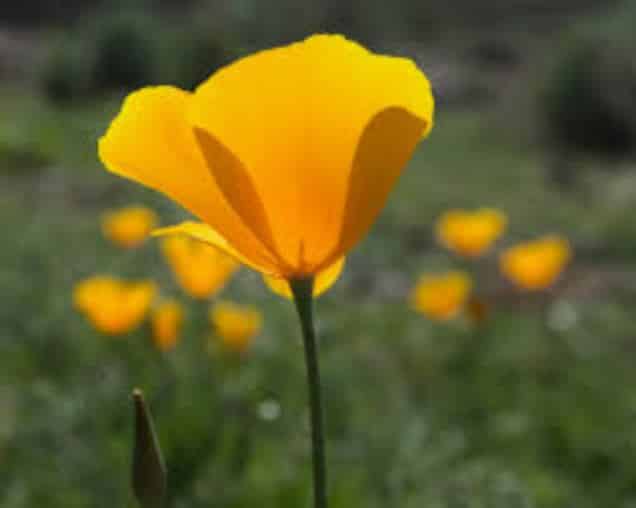 Angie Verploegh
Stayed October 2015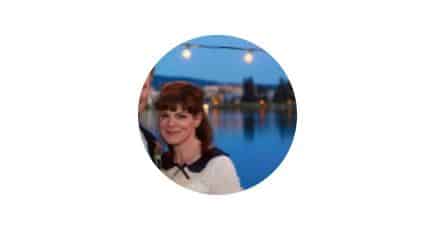 "
We couldn't have asked for more."
"Beautiful setting, gracious host, wonderfully furnished and very comfortable cabin!   Thank you Marke!"
Angie V.,  Oakland, CA
"
I highly recommend staying here!"
"Trinidad is a beautiful town and Marke's property compliments the scenery perfectly. He did an excellent job constructing the private studios,
all appliances and cabinetry were high quality. The pond and landscaping Marke created melds with the forest, which is just a few steps away.
Additionally, there is wifi, TV, and an awesome mattress."
Colleen E.,  Brea, CA
Colleen Engle
Stayed September 2015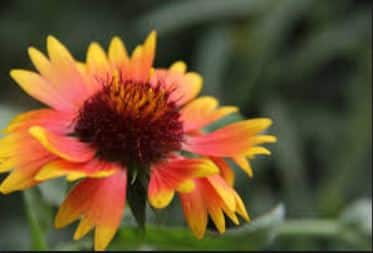 Nicola Wilkins
Stayed September 2015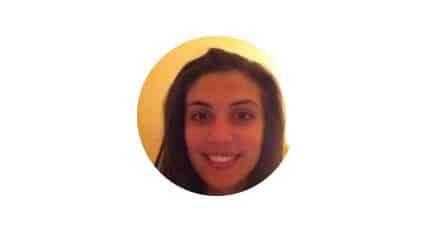 "
We would definitely stay again!"
"We had a really relaxing two days stay in Cabin #5. The hosts were very warm and welcoming. The cabin is very well appointed and Trinidad is a great location for exploring sites of
interest up and down the coast."
Nicola W.,  Lives in United Kingdom
"
Keep up the great work!"
"After a long drive down the coast we were warmly welcomed onto the property by our host who also gave us a complimentary bottle of delicious red wine.
The property was very beautiful and the cottage was clean and very comfortable. The bed was AMAZING – literally the best sleep we ever had. We would definitely
recommend this space to friends and family and will be back. Trinidad is a great town and apparently you can hear barking sea lions down the cliff across from the property.
Wonderful stay and experience!"
Jennifer P.,  Corvallis, OR
Jennifer Pywell
Stayed September 2015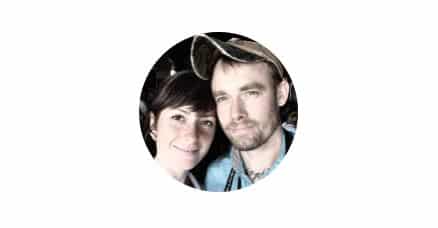 Robert Gebhardt
Stayed August 2015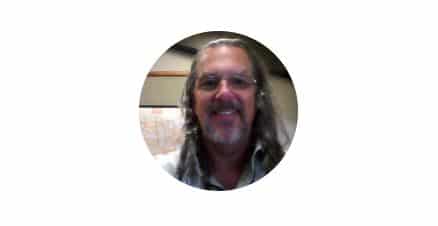 "
What a perfect getaway! "
"The cottages were spotless and comfortable. Marke and Dan were great hosts. Dan even offered to make a fire for my wife and I who were there
to re connect from the daily grind. Look nowhere else. This is the best place with the nicest hosts."
Robert G.,  Redding, CA
"
You guys made our stay seamless and completely enjoyable."
"My fiance, Lizzie, and I stayed in Cabin 1 for three nights in August. The cabins are easy to find and ideally located near Highway 101,
but secluded within the woods just off the coast of the Pacific. We were warmly greeted by Mark's brother, Danny, who went the extra mile by
carting our luggage to the cabin, providing a complimentary bottle of wine, and sharing some of the nuance tips for making the stay perfect.
We met Mark after the first day of hiking, who facilitated (with Danny) getting a campfire started for us. I can't say enough positive things about Mark and Danny and the
perfectly located cabins. We will definitely be back."
John M.,   Chicago, IL
John Martin
Stayed August 2015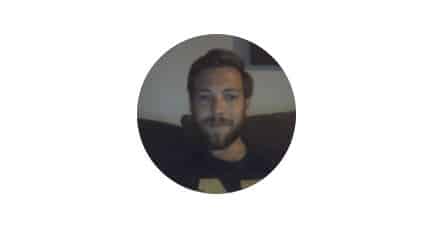 Terry Wechsler
Stayed August 2015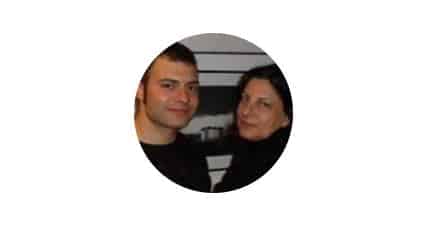 "
We thoroughly enjoyed our stay and would happily return."
"Marke was gracious and accommodating, welcoming us with wine, and checking with us often to ensure we were comfortable and didn't need anything.
The furnishings were even lovelier in person, and the bed very comfortable. The grounds are beautiful and the setting serene and quite, though so convenient to the highway. "
Terry W.,  Roanoke, VA
"
It was our greatest experience with AirBnb yet. Keep it up."
"Marke's cottage were absolutely fantastic. He provided everything we needed for a relaxing stay near the Redwood Parks. Everything was absolutely immaculate, and an
affordable alternative to nearby camping and resort sites in the area. I'd highly recommend stocking up on food/drinks prior to heading out to Marke's cottages, as he
has all the cooking appliances/amenities you could ask for.
Igor M.,  Pittsburgh, PA
Igor Moiseev
Stayed July 2015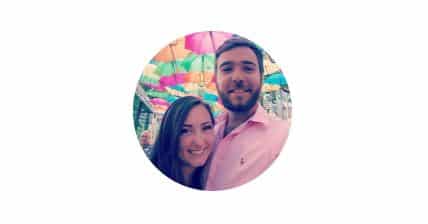 Nicole Yelland
Stayed June 2015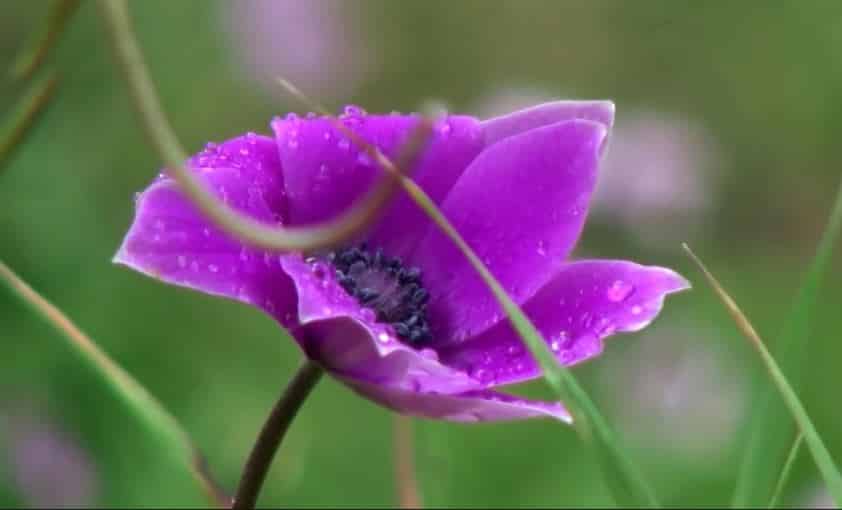 "
 Very clean, nice bathroom, new kitchen and very friendly, helpful host."
"Marke was a wonderful host greeting us at the property with local wine and chocolate. The house was a beautiful place perfect to rest after a long day of hiking in the
Redwood Forest (main center is approximately 15 minutes away from the property) with incredibly comfortable furniture and beds to rest tired bodies after hitting the trails.
There's also a grill and fire pit for use by the guests which Marke was kind enough to supply the firewood and coal for and even join us for some storytelling. If you want to cook,
there's an excellent market 10 minutes away with fresh seafood, meat and wine and all the dishes you'll need to cook them. Book for a great price and a wonderfully calm retreat in the
mountains!"
Nicole Y.,  Clarkston, MI
"
The cabin was as cozy and inviting as the pictures showed"
"Marke was very hospitable and mad us feel welcome immediately.  We were comfortable and felt at home immediately.
We really enjoyed how secluded we felt, yet were a 5 minute drive from the beach. If we ever visit the Trinidad area again, we'll definitely stay here again."
 Robby B.,  Redding, CA
Robby Busick
Stayed May 2015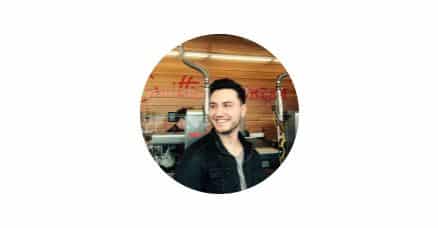 Stephanie T
Stayed May 2015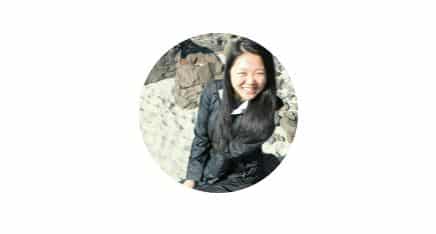 "
Neatness and elegance in the middle of no where!"
"Marke was great. He greeted us as we entered and threw in a complimentary bottle of white wine. The entire stay was very peaceful and relaxing.
The cabins were well-furnished and neat. We were within a walk away from Patrick's Point and spent a whole day exploring the park. It was lovely.
We will definitely come back and visit again!
Stephanie T.,  Seattle, WA
"
Lovely place – good value for the area."
"The cottage and setting were exactly as described. The cottage is very new and very clean with a comfortable bed and lovely towels and bathroom.
The furniture is comfortable and the kitchen is new and well equipped. The setting is secluded and quiet and just down the road from Trinidad,
which is a very cute little town with a number of restaurants, 2 of which we tried and liked very much. It's a great base for exploring Redwoods National Park."
Liz S.,  Plymouth, MN
Liz Schupanitz
Stayed  April 2015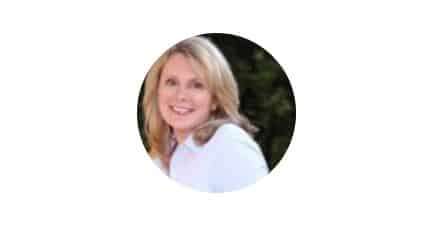 Kim Wearne
Stayed August 2014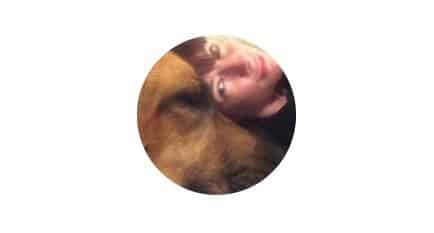 "
This place is just beautiful."
"Quiet and cosy. Marke is lovely and was vey easy to communicate with. The cottage was spotless and actually had a much larger kitchen than I had
expected so it was perfect to make a meal in after hiking. Thanks Marke."
Kim W.,  Melbourne, Australia
"We had a great stay at Marke's cottage! The cottage was fully equipped, with an excellent kitchen and lovely shower. And the view: amazing!!
The cottage is really close to the Redwoods and all it's trials, extremely beautiful. Loved our stay!"
Martijn & Marjan H.,  North Brabant, Netherlands
Martijn & Marjan Heemskerk
Stayed July 2014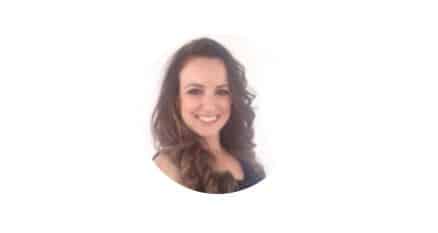 Bryan Prout
Stayed July 2014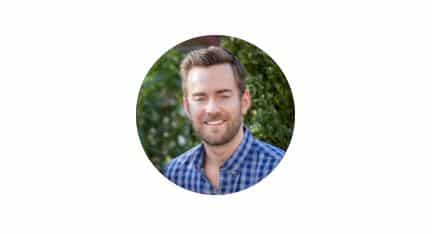 "
Great time visiting with you."
"Had a terrific two days in Trinidad in Marke's wonderful little cottage village. The accommodations were exactly as described – clean, new, and very comfortable.
Marke was very welcoming and helped out during our minor maintenance issue. Would highly recommend staying here for trips up north – walking distance to Patrick's Point SP and only
20 mins south of Prairie Creek SP (our favorite)."
Bryan P.,  Arlington, VA
Ryan Southwick
Stayed April 2014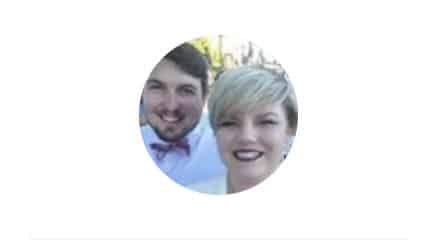 "
I wish we could have spent an entire week out there! "
"Marke is communicative, a fabulous host, and ensured that my buddy and I had everything we needed throughout our stay. It's hard to ask for everything better!
The cabins themselves were gorgeous, comfortable, and very well built. After a day of visiting St. Patrick's point to watch the waves crash against the big rocks and driving
to see the Redwoods, we relaxed with a bottle of wine next to the fire.  There are so many activities within striking distance,
it would be hard to do them all."
Ryan S.,  Seattle, WA
"T
he location of the cottage makes it very quiet and peaceful."
"Marke's cottage is brand new and very clean. Marke was called away before we arrived however Carolyn was extremely helpful and friendly and met us in the drive.
In addition, the location of the cottage makes it very quiet and peaceful. It is close to a wonderful State park where we hiked, listen to an amazing cacophony of sea lions,
and had wonderful vistas. Thanks Marke"
Heidi L.,  Portsmouth, NH
Heidi Love
Stayed October 2013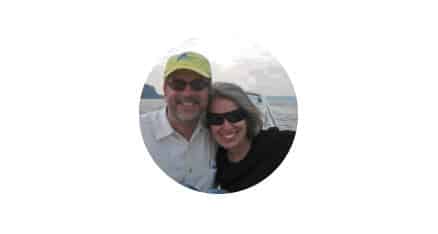 "
I would absolutely recommend checking out this place."
"Marke's place is quite nice. We really enjoyed staying there. First of all, Marke is a great host and really knowledgeable about the area.
He's also very accommodating. Secondly, the cottages are really nice. They're as nice as the pictures look (we've burned by this not being the case before).
The cottage is in excellent shape and with a good amount of space."
Bart T.,  Chicago, IL
Bart Tubalinal
Stayed August 2013
Tim Farrell
Stayed August 2013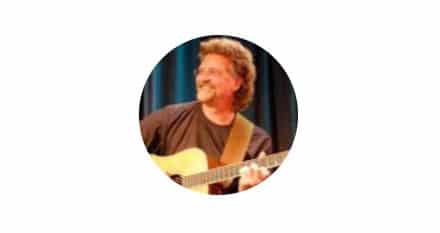 "
We enjoyed our stay very much."
"Marke was a great host and our stay was very pleasant. The cottage was very nice inside and outside. It is a well appointed efficiency and is very comfortable.
The location is set nicely in a lovely area that is convenient to the Redwood National and State Parks, costal beaches and also to neighboring towns."
Tim F.,  Wycombe, PA